08.15.13
Gemini version available ♊︎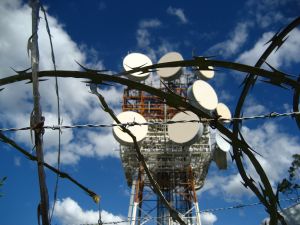 Summary: Microsoft's hostility towards FOSS and Linux persists, based on the company's actions
A few years ago Microsoft was building attack groups to halt migrations to OpenOffice.org. That was before Oracle messed things up. It is now being demonstrated that Microsoft is censoring results:
In its efforts to take down as much infringing content as it can, Microsoft has started to censor legitimate links to competing software. Hoping to remove pirated versions of Microsoft Office from the Internet, the software company has sent several DMCA takedowns to Google, listing copies of its open source competitor Open Office as copyright infringements. An honest mistake perhaps, but also a terrible one.
And Microsoft trying to accuse Google of doing this. Look who's talking.
Incidentally, Microsoft hates Google so much that it is leaving out the market leader, Android, which is Linux-based. According to this report about the Microsoft-acquired Yammer:
Android, for now, remains on the outside of the Yammer love circle.
Also see this:
Yammer is opening up its social features to third-party enterprise apps built for iOS phones and tablets and Windows Phone 8 devices — but for Android for now.
And later they tell us that they're warming up to Linux and playing nice, They just simply rely on moles like Walli to infiltrate FOSS sites and pretend there's a pro-FOSS angle at Microsoft. Deeds don't stack up to match the PR.
Permalink

Send this to a friend