11.07.13
Big Brother gets even more aggressive amid the departure of Snooper in Chief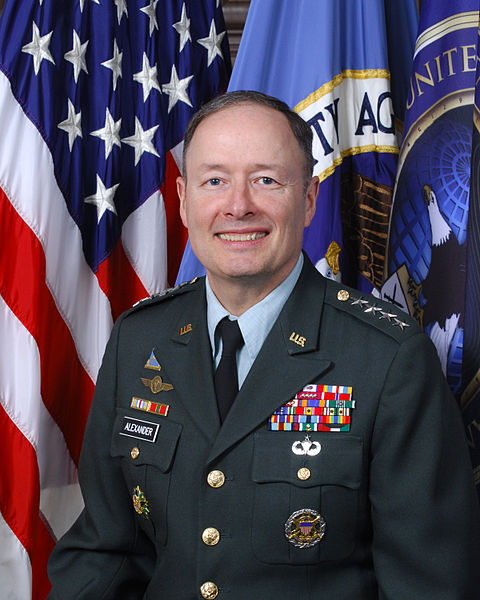 Summary: The Mafia of Keith B. Alexander (outgoing NSA head) is facing more public shaming as surveillance grows and the public pushes back
THE NSA, the criminal and murderous organisation which we are supposed to think of as "against terrorism" when it's actually about espionage, finance, and imperial militarism, can't get a break. It's probably one of the most appalling monsters to have silently developed behind closed doors for several decades, enjoying journalists' inability to cover the simple facts (newspapers would not publish these). Here are some of the latest tidbits which people ought to be aware of.
Pro-privacy groups like Big Brother Watch warn us that even the elderly may soon be under constant (24/7) surveillance at home 'for their own protection' [1], showing that there's no limit to how far Big Brother goes [2]. Anyone up for Xbox One/Kinect now? In a sense, Facebook already acts like in-house surveillance (photos, videos, geo-tagging, face recognition, inter-person connections), but apparently that's not enough. If we don't submit to the equivalent of full rectal examination, the "terrorists" will win!!!
Microsoft will soon be making it possible only for the NSA et al. to record people's video and audio chats in Skype (inside their homes) [3], showing again what type of monster Skype has become since it left Europe (through a rather worried Luxembourg). The only thing worse than Skype surveillance in one's own home would be a wireless-accessible chip implant in every person, or a microphone in every ear, not just every phone (which has back doors for authorities to eavesdrop through).
In a sort of ironic turn of events, Snowden now turns his attention to Germany (made infamous for what the Nazis did) [4,5], perhaps hoping — like Tor developer and Wikileaks activist Jacob Appelbaum — that Germany would grant him asylum after his one-year asylum in Russia expires. Despite the fact that Snowden's actions have helped the US by reforming unconstitutional laws and practices [6], the US still treats him like a criminal and abuses anyone who 'dares' to respect his freedom of speech. Here in Techrights we generally regret to see that the US has become similar to the USSR when it comes to its attitude towards journalism. Techrights will soon move off WordPress because of back doors which are now being acknowledged elsewhere [7] and it will continue to cover matters of privacy more than ever before. If the US government wants privacy crushed, then we should fight with a strong passion for privacy and against those who oppose it. It turns out that former British colonies, like Britain itself, are still going along with the NSA/USA. In New Zealand, for example, people in power are legalising what they did (for Hollywood/NSA/USA) which was illegal [8]. They simply show their total disregard for the law and not just for human dignity. Here in the UK, the government is attacking the messenger (Greenwald or Snowden) by associating him with paedophilia [9]. Old tactics. As for Lavabit's Dark Mail, which seeks support from the public [10], Ars Technica helps the NSA by attacking the messenger (Ladar Levison) [11]. This wouldn't be the first time Ars Technica does this. It also attacked Snowden by digging up irrelevant dirt about him from the past; completely off-topic ad hominem that was (we would rather not link to that). And watch the hypocrites from Google berating the NSA [12]. Well, nobody forces them to work with Google, just as nobody is born a Microsoft employee. If they are against the NSA, then they can quit their job and stop helping the NSA. All of us are consciously obliged to weaken those who abuse power or help those who abuse power.
One thing is clear now. The NSA views the population as the enemy. We, in turn, must view the NSA as the enemy. █
Related/contextual items from the news: