Summary: More signs that Ubuntu is deemphasising the desktop and treating users like a product/commodity, not entities whose interests should drive development
The next release of Ubuntu is 4 (or more) months away, but some wonder what will be in Ubuntu 14.04 [1,2]. Based on one source [3], Ubuntu will include torrent search in Dash search but won't be removing the Amazon spyware that comes in Dash (enabled by default), so mistakes are not being addressed, not even after Snowden's NSA leaks.
The LTS of Ubuntu gets a new major Linux update [4], but is that enough to secure users from spying? Is this what "humanity" [5] is about? Selling us users to Amazon (close CIA partner) like we are products? Ubuntu will also deviate from developers' core efforts [6], leaning towards Canonical copyrights again. To Ubuntu, it seems [7,8], desktop is no longer much of a priority; Canonical just tries to improve the brand using the desktop and also extract some money by selling users' privacy away.
Ubuntu may have become somewhat of a standard for performance tests [9,10] (reluctantly), but given the distribution's lack of interest in upstream (kernel patches/development, X server, etc.) perhaps it's time to rethink this. █
Related/contextual items from the news: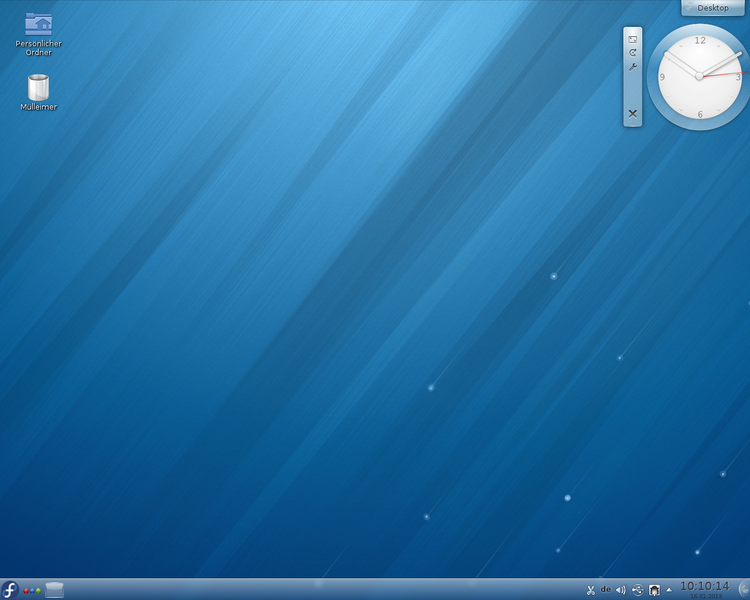 Summary: Fedora's latest release is just around the corner (released scheduled for December 17th)
WHILE some choose to debate whether Fedora 19 or its derivatives should be considered better [1], others notice that Fedora 20 is almost out [2] but continuously delayed [3]. DNF [4] and other nice features [5,6] may accompany future releases, including 20.
I still remember the first release of Fedora. I was a Ph.D. student at the time and our Computer Science department was debating whether to standardise on SUSE or on Fedora. I am glad Fedora won and to this very date Fedora is installed on almost every computer at the School of Computer Science at Manchester University. Names aside, Fedora is awesome as it strives to make more proprietary components free, especially hardware drivers. █
Related/contextual items from the news:
Although Fedora 19 and Korora 19 are genetically identical, we admit it's a little unfair to pit these distros against each other. Fedora is more than an OS: it's an ecosystem and caters to a wide spectrum of users. On the other hand, Korora is just one branch of that ecosystem that has been pruned and cultivated to serve one section of Fedora users: the everyday desktop user.

DNF 0.4.9 has been released as the latest version of the open-source Fedora-focused package management solution poised to eventually replace yum for Red Hat package management needs.

Assuming there's no major last minute snafus, Fedora 20 will be released in two week's time. Due to the multiple delays that hit Fedora 20 and not all features being completed in time, here's a look at some of the most exciting features that were finished and will be found in this next major release of the Red Hat sponsored Linux distribution.
Summary: Popular magazine Mother Jones is the latest among many magazines (those which have not been paid by Bill Gates yet) to tell readers the true story of the tax-evading, investment-driving, PR-pumping, Microsoft- and patents-boosting operation known as "Gates Foundation"
DUE to lack of time, we no longer cover the Gates Foundation as we once did. The same dirty tricks are still used and a lot of publications are still being bribed in an attempt to change perceptions and drive agenda. One publication that Gates appears not to have bribed yet is Mother Jones. It's easy to know this because this Web site is clearly unafraid to publish the facts (unlike some fake guardians of society, such as the Gates-bribed Guardian).
As Mother Jones put it (with some nice infographics): "The Gates Foundation did not respond to requests for comment; however, its investment policy says the the trust's managers "consider other issues beyond corporate profits, including the values that drive the foundation's work."
This covers some of the examples we covered before, but we covered even more. The total hypocrisy is clearer to see in the images prepared by Mother Jones. For instance there's this: "In its most recent annual report to investors, private prison company GEO group listed some risks to its bottom line, including "reductions in crime rates" that "could lead to reductions in arrests, convictions and sentences," along with immigration reform and the decriminalization of drugs. Military contractor DynCorp, meanwhile, has faced allegations of fraud, mismanagement, and even slavery from the Middle East to Eastern Europe."
Remember that Gates offered money for Gartner too. This is a group that spends much of its time bashing Free software and actively blocking its adoption. Its latest target is OpenStack and a lot has been written about Gartner's (possibly deliberate) misunderstandings. There are many rebuttals on the Web right now.
When one can bribe the press, pass money to publications (to advance particular messages under the guise of 'peer review') and even bribe analysts or politicians it is no wonder that policies are bottom-down, imposed by plutocrats on the rest of us. █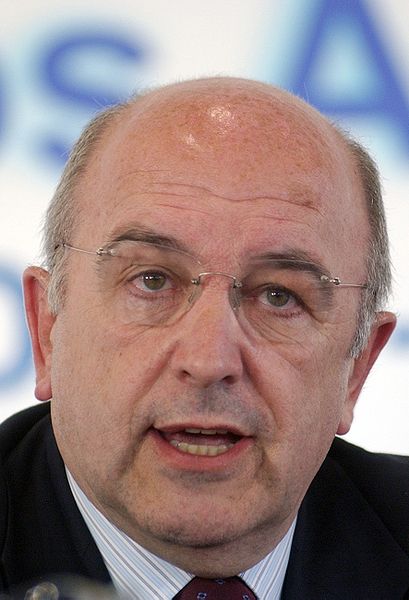 Photo by Agência Brasil
Summary: Formally, or at least publicly, European regulars say that they are aware of what Microsoft/Nokia is up to and they're not going to tolerate it
AS we predicted right from the very start (Elop joining Nokia and later binding it to Microsoft), it was all about patents. Microsoft left the patents in Nokia's hands because it needs a proxy; it wants to dodge potential antitrust action. But regulators are not as dumb as Microsoft wishes them to be. In fact, Nokia is widely known as a Microsoft proxy right now and Elop is perhaps the world's most famous mole. The European population is very much aware of what's going on.
The EU Commission has just made it clear that it too know what's going on. To quote one source: "In his discussion with reporters, Almunia said that he's concerned Nokia might "behave like a patent troll or, to use a more polite phrase, a patent assertion entity," according to the Associated Press. He also warned Nokia that if it attempts to use its patents like a troll, he'll waste no time launching an antitrust case."
Another news site says: "Nokia, by which we mean the parts of the Finnish phone maker that Microsoft hasn't absorbed into its mobile business, has been warned off using its leftover patents to become a troll. According to the AP, EU Commissioner VP Joaquin Almunia said he'd keep an eye on Nokia in case it attempted to "extract higher returns" from its well-stocked patent portfolio. While it has successfully negotiated patent deals in the past and has licensed its intellectual property to Microsoft as part of the takeover, the Commission is likely focusing on Nokia's standard essential mobile patents. Unlike the recent injunction on UK HTC One Mini sales, Nokia could choose to get litigious with its FRAND patents instead of fairly licensing them, giving it an "illegal advantage" over its rivals."
Almunia should go after the Mafia, Microsoft, not its victim, which is now run by a Microsoft mole. Microsoft only changed for the worse over the years, choosing racketeering as its primary strategy. For racketeering there's no antitrust action, there are jail sentences. Catch Ballmer before he runs away from justice. █
Summary: The 'security' boasted by restricted boot is shown to be a sham; other booting systems ought to be promoted at UEFI's expense
THE malicious thing which is UEFI (with or without restricted boot) has been covered here a lot. It needs to be shunned and those behind it should be investigated for collusion. It's not secure, as Torvalds predicted (with strong words at times).
As part of his ongoing investigation of UEFI, Dr. Garrett found serious flaws in restricted boot. As Phoronix put it the other day, "Matthew Garrett has written an insightful blog post about security issues pertaining to the Linux kernel's kexec functionality that could defeat any security benefits provided by Secure Boot. Using kexec could even allow you to boot a Windows kernel."
UEFI is a sham that hardly offers any benefits to ordinary users; all it does in practice is harm. We need to embrace something like Coreboot [1] instead. The "UEFI" label (which computer makers don't even make visible) should be read as "defective out of the box". █
Related/contextual items from the news:
After landing hardware support improvements last week for Coreboot, the open-source BIOS firmware replacement now has another new feature: ACPI power limiting and it's been implemented for Intel Haswell CPUs.