12.10.13
Gemini version available ♊︎
Microsoft extortion red-flagged in Germany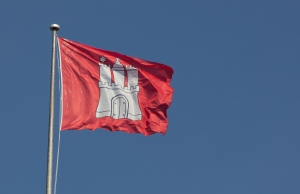 Summary: A new ruling in Germany threatens Microsoft's campaign of fear and racketeering against Android (and GNU/Linux), but Microsoft allies from the now-defunct Novell help patent-pushing efforts, threatening to add new bait to Android
The traitorous company known as Xamarin, run by former Microsoft staff and a Microsoft MVP (also funded by people from Microsoft), keeps pushing Mono (Moonlight is dead now) into Linux and Android, no matter how strongly users are rejecting it. Now they go after Google's CCTV Glass, trying to make it Microsoft dependent (including patents).
"Xamarin is now (more than before) very closely connected to Microsoft and it is funded by former Microsoft executives."People like Miguel de Icaza once pretended that Microsoft would not sue, but even de Icaza had to shut up when Microsoft actually sued TomTom in 2009. Why are these people still pushing Mono into Linux and Android (not to mention Wine [1])? Well, that's simple. Xamarin is now (more than before) very closely connected to Microsoft and it is funded by former Microsoft executives. They are up to no good.
It should be noted that based on my phone conversations with the OIN's president, Microsoft typically uses FAT patents to sign patent deals which it characterises as "Linux" ones (TomTom's included).
People should now shun Xamarin and avoid all Microsoft APIs (Samba got exemptions only after a very long antitrust battle in Europe). It oughtn't be shocking that those who remain interested in Xamarin's work are all sorts of developers who hang out in Microsoft forums and develop with Microsoft products; they are not GNU/Linux users.
"Now that the FAT patent may be in its deathbed we need to ensure that Microsoft does not 'plant' more such traps/bait (like C#) in Linux/Android."Now we come to the rather important news. In this age when large companies reject the idea of software patenting and most countries in the world do likewise it was rather shocking to find a FAT-related patent upheld in Germany some years back (April 2010). It was pretty much against the law and it helped Microsoft impose a reign of terror on some companies that use Linux in their products.
Well, according to this bit of news that links to a deceiving Microsoft lobbyist as the source, Microsoft's FAT patent got invalidated and later coverage helped confirm this. While nobody knows if Microsoft actually makes money from Android (it's all speculations from unreliable sources), Steven J. Vaughan-Nichols says that Microsoft FAT patent loss endangers its Android revenue. "A patent loss in a German court may lead to trouble for Microsoft's Android strategy," Vaughan-Nichols writes.
As one person put it today, "it's not the news I wanted to hear "Microsoft could appeal" but its a step in the right direction."
It's almost as though Germany might actually uphold EU law for a change, at long last rejecting software patents in spite of distortion of the facts from Microsoft Florian and other pseudo-European lobbyists like ACT.
Now that the FAT patent may be in its deathbed we need to ensure that Microsoft does not 'plant' more such traps/bait (like C#) in Linux/Android. We need to shun Xamarin and explain to people who Xamarin, the Trojan horse, is really serving. Android already reduced its dependence on some Microsoft patented blobs (like ActiveSync). It needs none of the same troublemakers. This isn't the first time that Xamarin tries to push Mono into Android [1, 2, 3, 4, 5, 6, 7, 8, 9, 10, 11, 12, 13, 14, 15, 16] and it definitely won't be the last. █
Related/contextual items from the news:
Permalink

Send this to a friend