12.19.13
Desktop? Bypass that.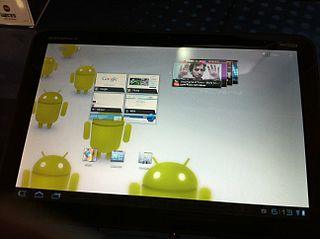 Photo by Pjpearce
Summary: Celebrating the quick growth of Android on the tablet, which in turn facilitates GNU/Linux on more tablets
Tablets are a growing market. A lot of people have tablets these days. The concepts behind tablets are not new; they have been around for decades and Apple popularised them with hypePad (paying celebrities for endorsements and other such spin); in 2013 tablets running Android pretty much left Apple hypePad in the dust, just as Android had done to hypePhone in prior years.
As many tablets running Android are permissive in the sense that the user can install alternative operating systems (like Replicant or full GNU/Linux distributions) it should be no surprise that a rise in Android on the tablet will spur a growth of GNU/Linux on tablets (commercial efforts on this have been made before and are still being made [1]).
Android on the tablet currently accounts for the lion's share of the market. To give some examples from this month's news, there is a new $38 Android tablet [2], there are dual screen tablets [3], there's ZaTab [4], and there are even national efforts in India [5]. █
Related/contextual items from the news: