01.15.14
Gemini version available ♊︎
Business controls the filters in the West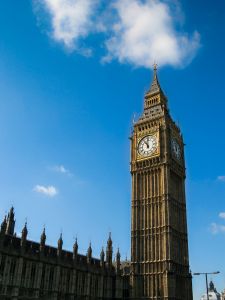 Summary: How Western censorship proved itself to be all about protecting the villains while blocking justice
WHEN society is run by businesses (which is true in the West), then censorship by businesses is natural; it's only to be expected.
Here in the UK we now officially have Internet censorship, just like in China, Iran, Russia etc. Our government would be too hypocritical to criticise those nations over censorship. One leading British civil rights groups asks rhetorically [1], "what could possibly go wrong?"
Here is what goes wrong.
Recently we saw a news site getting censored by the British Web filters [2]. Why? Probably because it delivers an alternative message that puts in jeopardy the copyright monopoly/cartel.
"UK ISPs Need To Be Sued Way Out Into Atlantic," said the founder of the original Pirate Party after this incident [3]. We are gradually getting rather petty and becoming no better than Russia, which "Orders Pirate Party to Drop 'Pirate' From Its Name" (according to the censored news site) [4]. Notice what they do here; it is clear that when language is policed we are basically losing our ability to express ourselves. The censored news site also says that "Record Label Asks Google to Censor Artists' Twitter Accounts" [5] (censorship for the copyright monopoly/cartel), helping to shed light on he sheer abuse of those companies and proving the value/importance of such news sites.
"In other words, the filters are now being turned from tools of law enforcement into tools of protecting criminals and banning those who report crime."There are some other new examples of censorship (by intimidatiob) for business reasons, courtesy of Digital Ocean [6] and SeaWorld [7,8].
Isn't it funny that those who engage in misconduct or unethical behaviour get to use censorship in their favour? In other words, the filters are now being turned from tools of law enforcement into tools of protecting criminals and banning those who report crime. That's what government- and corporations-controlled filters are bound to achieve. █
Related/contextual items from the news:
ISPs exist to provide us with unfettered access to the Internet, not the version they or their technology partners feels is appropriate for us. Their 'parental controls' do not achieve their stated aim of "protecting children" and are already causing collateral damage by blocking totally innocent sites such as the one you are reading now. It's hard not to get angry when you realize your website's accessibility is becoming disabled by default.

A long-running battle between the Pirate Party of Russia and the Russian Government has concluded with disappointment for the Pirates. In an announcement yesterday that finally brings an end to a number of appeals, the Ministry of Justice declared that since piracy – sea piracy – is a crime under Russian law, no political party may have that word as part of its name. As a result the Pirate Party can never become officially recognized unless it calls itself something else.

Spinnin' Records, one of the largest independent dance music labels, has been sending several unusual takedown requests to Google. The record label asked the search engine to take down the Twitter pages of several of its own top artists, including Afrojack, as well as its own account. Google, thus far, has refused to help out with this blatant attempt at self-censorship.

This is a story about how the VPS provider Digital Ocean required me to either delete a blog post or make it anonymous by removing any reference to the person I was writing about. If I refused to do it, Digital Ocean said they would terminate my account. The person I wrote about (Googler Travis Collins) in the blog post happened to be a friend of a Digital Ocean executive, but Digital Ocean said the only reason the blog post needed to be removed was due to a terms of service violation. Here's the blog post in its original form. I describe below how this whole incident came to pass and provide screenshots of Digital Ocean's communications. Digital Ocean promotes itself as a great place to setup a blog, and they provide instructions to make it easy for you, but you might want to learn how Digital Ocean applies its terms of service before investing a lot of time in writing blog posts.

Well folks, I suppose it was bound to happen. I wrote a dozen pieces for Forbes.com and enjoyed it very much. But the 13th–an article critical of SeaWorld (a 2.5 billion dollar company partially owned by the Blackstone Group) and praiseworthy of 'Blackfish" (made on a small budget)–rattled some corporate cages.

After I posted, editorial management demanded changes that I could not, in good conscience, make. So the article got pulled (after 77,000 hits in one day) and I left my position.
Permalink

Send this to a friend