01.21.14
Is the freedom to kill and maim really a legitimate "freedom"?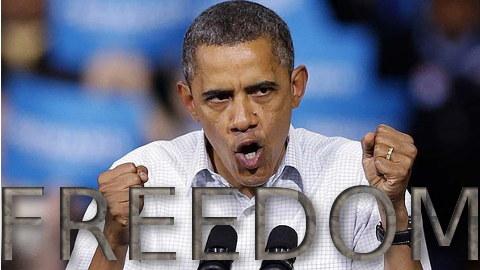 Summary: Notes of concern about the extensive use of GNU/Linux and Free software by those who are oppressing society
AN interesting discussion emerged in this post about Linux in rifles [1,2]. It led back to the role of Linux in CIA-run drone assassinations, which the UK plays a role in (and covers up [3,4]). This is a huge ethical/moral problem. A lot of innocent people are murdered by governments and nobody is being held accountable. The Bureau of Investigative Journalism paints a deceiving picture because "civilian" means "not adult male", it doesn't mean anything else. Every adult male killed is being labeled "militant", so no wonder the numbers look like [5,6,7]. Drones, as a professor of political science has just put it [8], are inaccurately portrayed in the media as "against terrorists" when in fact "it's difficult to evaluate the claim. One of the biggest problems about drone strikes is that we don't have good information about who is killed."
To quote the author of the article: "In the aftermath of a drone strike, normally the press or the U.S. military would report on the outcome." They also block out competing reporters, jail some of them (there is a famous case in Yemen), and they are knowingly blasting rescuers (double- or -triple strikes, targeting the very same point with moderate intervals). This whole mentality of merciless assassination goes quite a few decades back. In Latin America [9], Mexico [10], and Canada [11] US drones or assassinations are being routinely used for political purposes. There are many examples (past and present) to be given, but these are just very recent ones. Op-Eds on this subject continue to be published [12,13] and imperialism as a whole is criticised [14,15,16] in light of what happened in the middle east. It's not an American thing, as the UK is also involved (to a lesser degree Australia).
As a British resident who views the country rapidly descending to China-style censorship, attacks on the free press [1, 2, 3] and even assassination of citizens (with coverup to follow) I am deeply concerned. What's most upsetting is that GNU/Linux is being used for much of it. Red Hat now has the NSA, which selects people to assassinate, as a major client (see latest comment), proving perhaps that a world dominated by GNU/Linux is not necessarily ethical and just. We need to look beyond brands if we pursue morality and we may need to adapt licences of Free software to make it harder for brutes in uniform (or medals-decorated costumes) to effectively spy, maim, kill, censor, and generally oppress in the name of "security". █
Related/contextual items from the news:
It seems that the United States military is investing in some next-gen firearms, which feature an internal computer, sensors that gauge environmental factors to help soldiers aim, and more, according to tech startup, Tracking Point.

The US military is investing in an advanced firearm that comes equipped with an internal computer system as well as sensors that gauge environmental factors to help a soldier aim, according to a technology startup known as Tracking Point.

Noor Khan: 'I used to think that Britain stood for justice, but now it seems as though the Government has put itself above the law'

An unprecedented attempt to discover if UK officials are complicit in CIA drone strikes in Pakistan has been stopped by the Court of Appeal.

The court ruled that a case being brought by a Pakistani whose father was killed in a CIA drone strike on March 17 2011, could not go ahead as it could require an English court to pass judgements on the United States.

The professor of political science will talk about the use of drones for targeted killing in a public talk Wednesday on the Beloit College campus.

"The U.S. argues that drone strikes are the most effective counter-terrorism tool that we have," she said. "I'll be looking at the different pieces of that argument and evaluating them."

Dougherty teaches courses in international politics, including Middle Eastern politics, human rights and U.S. foreign policy.

"The most important claim about drones is that they kill terrorists and minimize civilian casualties," Dougherty said. "But it's difficult to evaluate the claim. One of the biggest problems about drone strikes is that we don't have good information about who is killed."

In the aftermath of a drone strike, normally the press or the U.S. military would report on the outcome.

Otis G. Pike, a longtime congressman from New York who spearheaded an inquiry in the 1970s into accusations that the intelligence establishment had abused its power, died on Monday in Vero Beach, Fla. He was 92.

Civilians trapped in US-backed drug war cross-fire

An unmanned drone is used to patrol the U.S.-Canadian border.

[...]

Changes in the nature of warfare profoundly shape both the manner in which the state is organized and the law itself. An obvious example of this is how the adoption of gunpowder warfare and the emergence of small standing armies helped to produce the absolute monarchies of the 16th and 17th centuries. In turn, the levee en masse — the mass mobilization of conscripts — by Napoleon's revolutionary armies helped spell the beginning of the end for those monarchies. The need to raise and maintain ever-larger armies also required the creation of the apparatus of the modern state such as a census, universal taxation and basic education.

America lives in a "disconnect" world being unaware of the surrounding real world.

When war broke out in August 1914, crowds in Trafalgar Square cheered. In Ger­many, even the liberal novelist Thomas Mann exulted, "War! We felt a cleansing, a liberation." The "world of peace" had bored him.

His words show how far we have come since. Most recent commentaries about 1914 emphasise current risks of war. Yet today's overriding reality is peace — more widespread internationally and domestically than probably ever before. Armed conflict and violent crime are declining, as the Harvard psychologist Steven Pinker describes in his seminal The Better Angels of Our Nature. What if trends are towards even more peace?

[...]

. Armies will increasingly commit violence in secret, using drones or camera-free interrogation chambers. No US government will again allow a televised war like Vietnam.

In 2006, three years into the bloody War on Iraq, 63% of Americans aged 18-24 couldn't find the "target-rich" nation on a map.

To be fair, only half could find New York State on a map, so it is unsurprising that, in spite of its then-dominance of the news cycle, they couldn't locate the principal fixation of American foreign policy on a map that still brims with U.S. military bases and deployments.