05.24.14
Gemini version available ♊︎
Internet Explorer facilitates remote search by spooks and non-government crackers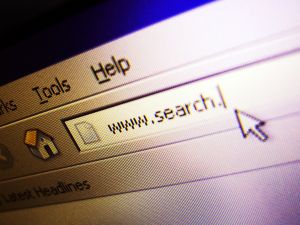 Summary: Another remotely-exploitable hole in Windows and more reasons for OEMs to choose GNU/Linux (e.g. Chrome OS) for new computers
ANTI-FOSS pundits like to distract. They are using OpenSSL to accuse FOSS as a whole of insecurity, based on just one bug. There are examples of this even in the past week's news. It's disproportional. Rarely do these pundits allude to Microsoft's back doors for the NSA, which turn out to even include this remotely-accessible back door:
Microsoft has failed to address a remotely exploitable security flaw affecting the most widely used version of Internet Explorer.
This has been known about since last year. This is worse than negligent; it may actually be deliberate.
China recently banned Vista 8 in government. This is going to inspire other nations sooner rather than later. Some say that Microsoft is likely to not only alienate nations but also OEMs. One Microsoft booster, Gavin Clarke, believes that Microsoft has just distanced itself from PC makers "because Microsoft actually sees the Surface Pro 3 as a laptop killer." To quote his piece:
It's a marketing and a business decision that can only cause more damage to Microsoft's relationships with PC and channel partners on Windows 8, and to its broader mission of encouraging uptake of its latest PC operating system.
One sure thing is, Microsoft is losing its dominance on the desktop, partly due to other form factors but also because of GNU/Linux (Chrome OS) on laptops. Many OEMs are now marketing and selling with great success so-called "Chromebooks". It's hard to ignore this trend at the local stores. █
Permalink

Send this to a friend