10.25.14
Gemini version available ♊︎
Berlin is already a Windows shop and it's not window-shopping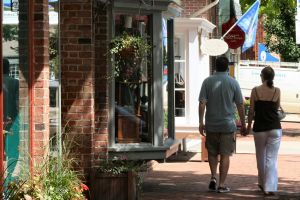 Summary: A Softpedia report that says the City of Berlin is moving to Microsoft Office is flawed and may be based on a poor translation
Last year we wrote about Berlin's reluctance to follow the lead of Munich, which happily uses Free software and GNU/Linux, despite the FUD from Microsoft (including some of the latest, not just last year's). It has been over a year since a formal investigation was launched into Microsoft's bribery of officials in many countries. We are not aware of any progress on it, but all we can say is that Microsoft did try 'soft' bribes in derailing Munich's efforts. There is a lot of rogue stuff going on and we covered it in past years.
According to this one report in English, "City of Berlin Going from OpenOffice Back to Microsoft Office". The problem is, we are not aware of Berlin ever moving to OpenOffice. I spoke to an old friend in Berlin (he works on LibreOffice) as this report continued to seem a little suspicious. I followed through to the source, assuming it either shows that once again Microsoft bribes have paid off or that Microsoft is spreading lies and FUD. As it turns out, a poor translation by Silviu Stahie may be the issue.
"As it turns out, a poor translation by Silviu Stahie may be the issue."According to this report, Microsoft OOXML is again interfering with adoption of Free software in government. To quote: "It's difficult to say what the steps that prompted the city officials to make this decision were. It might just as well be the fact that documents created with OpenOffice 3.2 can't be opened by people with newer or proprietary software, or vice versa.
"The fact of the matter is that LibreOffice, a much newer and modern office suite open source solution, can do all these things. It's already used in cities around the world, so others don't seem to have the same problems as Berlin. From what we can gather from the Golem.de report, the switch to Microsoft Office is already happening and it should be finished by the end of 2015.
"A much bigger issue is the lack of intervention from the German government, which has yet to implement or regulate the use of open source formats in its own branches. Things would be much simpler if everyone used a single kind of file format that can be read by both proprietary and open source software."
The original article (in German) basically says that it's about the tax authorities, not the City of Berlin. The article also blames it squarely on OOXML, stating at the end (now translating into English) that a requirement that one should use open formats for the government of a state is possible, as shown in the United Kingdom, which established in July of this year PDF and ODF as the standards for documents. █
Permalink

Send this to a friend