01.26.15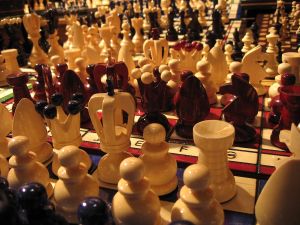 Summary: Brainwash war is still being waged by Microsoft and its friends to convince people that Windows is universally dominant and that Microsoft is now part of the Free software world
ALONG with the measurable decline of Windows (GNU/Linux is rapidly gaining) comes the "Vista 10" publicity stunt -- an attempt to bury bad news. Microsoft tries to scare and distract the competition, bamboozling the whole world with what is essentially vapourware. It's just a PR campaign and Microsoft enlisted many boosters to play along. Microsoft even got them to deceive the public into thinking that Vista 10 is 'free', but as this new rebuttal puts it, "I had to laugh aloud at Microsoft's announcement that Windows 10 would be offered as a free upgrade for users of both Windows 7 and Windows 8."
Vista 10 is not 'free' (we already explained why) and it is moreover proprietary. It seems as though even some FOSS bloggers (including FOSS Force above) fell for the lies. There are things even worse than these lies which were perpetrated by Microsoft and propagated by Microsoft-friendly media. Pogson's "Some Twits Just Are Too Funny To Ignore" and Lynch's "Windows 10 doesn't matter to desktop Linux" are basically feeding the latest troll (with a history doing this type of flamebait against Free software). Elsewhere on the Web, Steven J. Vaughan-Nichols is playing Chamberlain by going along with the latest openwashing of Microsoft and Sam Dean doing some more Microsoft promotion (of proprietary software) in an Open Source news site.
Whatever is happening right now comes to show that Microsoft's propaganda is so far-reaching that even FOSS people are confused by it and they are eager to sometimes repeat the lies from Microsoft (nonsense like "Microsoft loves Linux"). If Microsoft is allowed to take over the media like this, then we are in serious trouble and Microsoft will be able to infiltrate the competition with Mono, OOXML, etc.
In recent years we have shown many examples where Microsoft and Gates essentially bribed many news sites in order to achieve mind control, revisionism, and demonisation of competing ideologies or companies. To give one new example of this disturbing trend, The Verge makes Bill Gates its editor next month (direct influence with no need to bribe them like the rest of the news outlets). This helps explain why site has become somewhat of a Microsoft mouthpiece.
If people do not stand up for what's true, the perceived truth will become a reality in the minds of the prey. █
"Mind Control: To control mental output you have to control mental input. Take control of the channels by which developers receive information, then they can only think about the things you tell them. Thus, you control mindshare!"
–Microsoft, internal document [PDF]