02.11.15
Gemini version available ♊︎
The Microsoft Trojan horse spreads 'diseases' like OOXML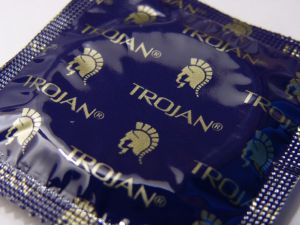 Summary: Free/Open Source Software (FOSS) is being disrupted by Microsoft from the inside, using the same people who used to openly attack FOSS and now keep a lower profile
TECHRIGTHS is distrubed (albeit not entirely surprised) to see that some people still fall for the "Microsoft loves Linux" (or FOSS) nonsense, which has become a hallmark of Microsoft's latest strategy against FOSS. There are many names for such a strategy. "Killing With Kindness" is one such names and it is often used in foreign policy by the occupier (or an occupying army).
"This is an assault disguised as love."Last night a reader called iophk showed us more of Microsoft's (strong NSA ally) ambitions to grab hold of people's RAM, CPU etc., not just software and data. Microsoft is "pushing lock-in on the files themselves, not just their encoding format," wrote iophk, sharing this report about Bing bribes (Microsoft has offered many bribes to promote Bing over the years). They are trying to get more data stuck in OOXML, which Microsoft bribed and corrupted officials for. There is no altruism here, only crime.
Doug Mahugh, who was part of these crimes for OOXML (we wrote a lot about him around 7 years ago), is now "Lead Technical Evangelist @ Microsoft Open Technologies, Inc." (a Microsoft proxy and mole inside FOSS) based on his Twitter profile. So the same crooks who spent years attacking FOSS are now in "Microsoft Open Technologies", eh? Watch this timeline of tweets of his. See how Mahugh is promoting the infamous "embrace and extend" of FOSS in various projects, including in Moodle. This is an assault disguised as love. The goal of infiltrating Moodle, for example, is to make teachers and children dependent on OOXML since a relatively young ago. If these teachers and children turn to Google they will at least use OpenDocument Format (ODF), which Google and Android have begun embracing.
Speaking of infiltrations, Cyanogen is a rogue company that is now used by disruptors of Android other than itself, not just Facebook and Nokia but also Amazon, which has disrupted Android since many managers from Microsoft joined its Kindle division (we covered this years ago). Cyanogen is now acting like a Microsoft proxy and one new report says:
Cyanogen, the startup behind the popular aftermarket firmware CyanogenMod, is reportedly seeking investors that are willing to bet on it wresting control of Android from Google.

Rumours have been circulating for months that Yahoo, Samsung, Amazon, and Microsoft may be keen on taking a stake in Cyanogen. More recently, the Wall Street Journal reported that Microsoft was interesting in participating in a $70m funding round that would value Cyanogen at hundreds of millions of dollars, following two rounds last year in which it raised a total of $30m.

Now, a report in Recode has added fuel to the fire, with the publication's sources saying Cyanogen has talked to "a broad range of companies," including both Amazon and Microsoft, as it seeks to establish an Android ecosystem that's not controlled by Google.
Also distrurbing is what happens to Raspberry Pi. In response to what someone wrote about Microsoft influence in Raspberry Pi the official Twitter account pf Raspberry Pi offered nothing but insults and sarcasm, not true reassurance that Microsoft has no influence in Raspberry Pi (foundation) after months of collaboration (and most likely payments). █
"We need to slaughter Novell before they get stronger….If you're going to kill someone, there isn't much reason to get all worked up about it and angry. You just pull the trigger. Any discussions beforehand are a waste of time. We need to smile at Novell while we pull the trigger."
–Jim Allchin, Microsoft's Platform Group Vice President
Permalink

Send this to a friend