05.03.15
Gemini version available ♊︎
Kicking a dead horse no more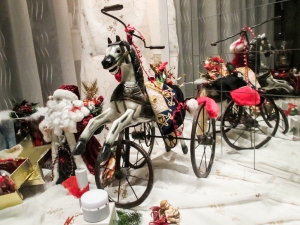 Summary: Time for the Establishment in the UK to abandon the out-of-support Windows XP (from 2001) and join the next generation of computing, which increasingly revolves around GNU/Linux and Free/libre software, supported by truly British companies
"Windows 8 market share grows just 2.5 percent in year since Windows XP's demise," says this new report from the British media, which bases its claim on Microsoft-friendly or Windows-centric sites (these are the sites that relinquish their logs and betray visitors' privacy). Windows "XP use takes the biggest dip to 15.93, down just over one percent," it says, showing that Vista 8 is not being adopted despite being the latest version of Windows.
"Pirate Party UK (PPUK) is probably the only political party that would actively promote GNU/Linux if it got elected or at least earned some seats."Microsoft is clearly in a state of crisis as governments refuse to adopt Vista 8. Some parts of the British government are still clinging on to Windows XP (as foolish and irresponsible as that is); we recently wrote about the Met and about the NHS. Now it turns out that "Windows XP support deal [is] not renewed by [the British] government, which is an important step. They should migrate to GNU/Linux because currently they waste about ~$10,000 per Windows desktop per year, according to some estimates. Surely GNU/Linux can be both cheaper and more secure than that, but the cited article spins that in an alarmist fashion to make it sound as though the British government has no choice but to pay Microsoft some more. "The government has not renewed its £5.5m Windows XP support deal with Microsoft," it says, "despite thousands of computers across Whitehall still running the ancient software, leaving them wide open to cyber attacks."
"No. Use of Windows itself leaves PCs open to attack," iophk remarked about it. Right now they should move to GNU/Linux, which is becoming a standard not just in the server room but also in devices such as phones and tablets. Large OEMs in the UK now distribute laptops with GNU/Linux preinstalled and supported.
Ignore the Microsoft propaganda which seeks to make the only choice a choice between versions of Windows. See this kind of propaganda from Mark Hachman again (one of the most recent Microsoft boosters in IDG), who probably played along with some kind of a PR campaign, based on our humble assessment. We see the same kind of marketing spam (disguised as 'articles') in other corporate media sites, grooming Microsoft and promoting Windows as though it's still loved, despite Vista 8 marking the end of Windows monoculture (people are gradually moving elsewhere — other form factors and operating systems).
There is an election coming very soon and a new government will take form/shape, maybe a coalition government. Taxpayers' money will hopefully not be wasted supporting a criminal company like Microsoft anymore; it's time to end this heist, which depended on back room deals, lobbying, and various abuses that we have shown here before. Technically speaking, Windows in the government makes no sense at all. From a financial point of view, it's more like suicide. Pirate Party UK (PPUK) is probably the only political party that would actively promote GNU/Linux if it got elected or at least earned some seats. █
Permalink

Send this to a friend