06.18.15
Gemini version available ♊︎
Slash.dot.net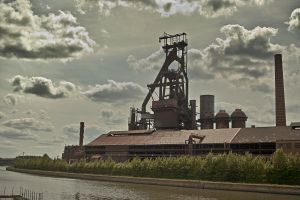 Slashdot just a shadow of its former self, and for good reasons
Summary: Slashdot is corrupted to the same degree as SourceForge, not too long after the hiring of Microsoft boosters; the commenters in Slashdot bully Free software proponents — a complete reversal of what the site used to be like
The SourceForge malware scandal as we'd like to call it (turning a GNU program into a Windows blob with malware) was mentioned only in our daily links for it was self-explanatory, it was crystal clear (no room for 'damage control'), and articles about it didn't need further comment or significant correction. It is time to highlight a different problem, which is the Slashdot bias (editorial control) and the steering of that site. Some blogs accused Slashdot of not covering the SourceForge scandal because it's a sister site, also owned by the same company (Dice Holdings).
Dice Holdings is now taking its shameless tactics further. Having turned Free software into malware (by hijacking accounts), it now uses Slashdot to push Microsoft propaganda and promote Mono, calling it "Insight". It should be noted that the pro-Mono/Microsoft article from Slashdot was pushed by Nerval's Lobster, i.e. Microsoft Nick, who joined two years ago as "Senior Editor". It's like a coup. Dice is a joke. What it does here is shameless because it reads like an advertisement for Mono and Xamarin, Microsoft's Trojan horse and close partner (almost subsidiary, funded in part by Microsoft veterans). Here is how Slashdot (apparently Microsoft Nick) put it:
In the eleven years since Mono first appeared, the Linux community has regarded it with suspicion. Because Mono is basically a free, open-source implementation of Microsoft's .NET framework, some developers feared that Microsoft would eventually launch a patent war that could harm many in the open-source community. But there are some good reasons for using Mono, developer David Bolton argues in a new blog posting (Dice link). Chief among them is MonoDevelop, which he claims is an excellent IDE; it's cross-platform abilities; and its utility as a game-development platform. That might not ease everybody's concerns (and some people really don't like how Xamarin has basically commercialized Mono as an iOS/Android development platform), but it's maybe enough for some people to take another look at the platform.
Dice Holdings has zero credibility not just when it comes to SourceForge; people oughtn't trust Slashdot either. One reader told us that there is now an anti-Free software mob there (in the comments) and showed us extensive evidence. We swapped dozens of E-mails about it and observed threads that we would rather not share as that might feed (and help) the trolls. So, Slashdot has become somewhat of a cesspool both in the content/story section and the comments.
Congratulations, Dice Holdings, for destroying valuable Free software resources that you've viewed as assets to be milked to the point of implosion. █
Permalink

Send this to a friend