06.28.15
Gemini version available ♊︎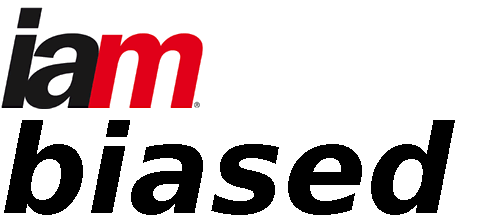 Summary: A look at the bias of one of the most overzealous sites for and by patent lawyers
THE bias of patent lawyers can be amusing at times. Over at IAM 'magazine', a notorious maximalist of patents (we have fished out some truly ridiculous articles from there over the years; search this site for "iam" to find many dozens of examples), it is being said: "It's not just Google whose US patent grants rates have soared – it's been a similar story for Apple & Qualcomm too."
"Sadly, it is them who write in corporate media or (mis)inform authors in corporate media."These are very large companies that dominate the mobile market and want to guard their domination using patents. It's monopolisation and it's not based on merit. Apple and Qualcomm are both exceptionally notorious as patent aggressors. In this so-called 'magazine' (glorified name), one of the maximalists, Joff Wild, uses the word "superpowers" to describe patent stockpiling. IAM's intention is of course to glorify such a practice.
Over at India, where software patents are generally not allowed, IAM hopes that software and pharmaceutical patents will become possible. To quote the relevant part: "The proposed Trans-Pacific Partnership (TPP) has grabbed its fair share of headlines in both Asia and the Americas after the US House of Representatives' dramatic rejection of a key part of the package. But although intellectual property features prominently in the deal, it may not have much of an impact on Asia's overall IP climate even if it is passed. That's because China and India ­– commonly cited as two of the most important (and problematic) markets in the region – are not party to the TPP. They are, however, both participating in negotiations for another trade agreement, the Regional Comprehensive Economic Partnership (RCEP), and recently leaked documents show that India's policies on software and pharmaceutical patents are firmly on the agenda."
TPP is a massive scam and those who oppose the TPP are often lied to, a common propaganda being that we need TPP to compete with China. In reality, TPP is mostly about corporate power over everything, enhancing the already-excessive protections that super-rich people have enjoyed for decades.
IAM is not alone, but it is one of the worst offenders, as we have pointed out over the past 7 or so year. Watch Reuters using phrases like "create patents", as seen in this new article [1, 2]. It says that 'U.S. researchers to create patents ranging from new software," but people don't create patents, people create something and can then apply for a monopoly on it (if eligible in their country). Treating patents like objects is not unusual; IAM stands for "Intellectual Asset Management", so they treat patents like an "assets".
Don't ever expect to get an objective account in patents lawyers' press. Sadly, it is them who write in corporate media or (mis)inform authors in corporate media. █
Permalink

Send this to a friend