08.29.15
Gemini version available ♊︎
Software patents demolition in the United States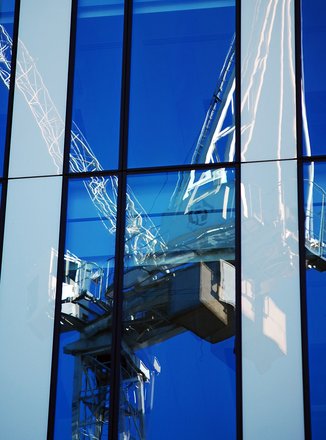 Summary: The crackdown on software patents is coming along nicely and the Alice case is now being utilised even in the capital of patent trolls
WE RECENTLY gave many examples where Alice demolished software patents [1, 2, 3, 4, 5, 6]. The Alice v. CLS Bank case (at SCOTUS) led even the CAFC (overzealously in favour of software patents and their original endorser decades ago) to — believe it or not — overturning decisions/biases. They must all simply obey the new rules/laws and examiners at the USPTO cannot grant patents on software like they used to. It's huge news, even if many news sites continue to overlook these developments (patent lawyers' sites try to counter these worrisome — to them of course — developments and precedents using propaganda and cherry-picking of facts).
"Business method patent app[lications] get no respect," says Patently-O's article, according to Richard Beem (patent lawyer). He just says (or whines) that it harms his parasitic business. "The chart above shows the USPTO patent grant rate across a variety of major technology areas," says Patently-O, but notice the reluctance to distinguish software patents from the rest. The survey does not list "software" separately from other things. Therein lies a potentially strong bias, like that of the originator of software patents, Martin Goetz. He recently wrote no less than two articles dismissing altogether the existence of a "software patents" category/classification.
"If this trend continues, then perhaps the trolls epidemic too will stop, not because of some corporate lobbyists who ask for a bogus 'reform' but because of the US Supreme Court."The EFF, taking note of some recent developments, writes about the quick demise of software patents in the US, owing to courts' decisions (each reinforcing predecessors). "With Kafkaesque Flourish," says the title, "the Eastern District of Texas Penalizes Parties for Following the Rules" (we have already written some articles about corruption in Eastern District of Texas courts).
The Eastern District of Texas is the worst court when it comes to patents (favourable to software patents and patent trolls who wield these). To quote the EFF: "In the wake of the Supreme Court's June 2014 decision in Alice v. CLS Bank, most courts have been quickly and efficiently getting rid of patents that improperly claim "abstract ideas." In Alice, the Supreme Court held that "abstract ideas," without more, were unpatentable under 35 U.S.C. § 101. According to one source, at least 150 patents have had claims invalidated as "abstract" since Alice. Those accused of infringing these invalid patents have regularly filed motions to dismiss at the outset of a case, having the issue heard before too much time and energy is spent. Courts have, for the large part, embraced these "Alice motions" and invalidated abstract patents as soon as practicable."
Here comes the new part: "Following the Eastern District of Texas's unconventional rules, the defendants filed a letter asking permission to file their Alice motion. Given the potential for wasted time, effort, and money, the defendants very shortly thereafter filed a motion for a stay of the case while the court decided the issue of whether the asserted patent claims are invalid under Alice. The patent owner did not oppose the motion to stay. Presumably the patent owner also recognized that it was more efficient to hear the issue at the outset, without incurring costs that may prove to be wasted if the Alice motion is granted."
It is nice to see Alice being brought up even in Eastern District of Texas courts. If this trend continues, then perhaps the trolls epidemic too will stop, not because of some corporate lobbyists who ask for a bogus 'reform' but because of the US Supreme Court. Even corrupt courts must sooner or later follow the law to avoid being throughly discredited and potentially abolished. █
Permalink

Send this to a friend