10.09.15
Gemini version available ♊︎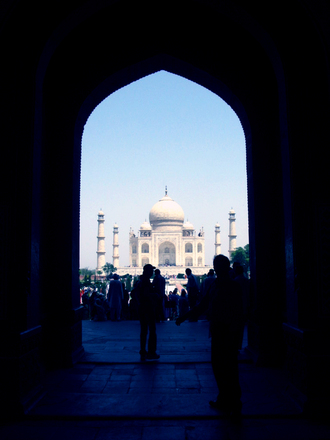 Summary: India's famous skills, which revolve around software services and software development, are under attack by new laws which strive to grant foreign corporations de facto monopolies on software, even inside India
GROUPS in India continue to fight back against what's correctly perceived as distortion of law and betrayal of Indians. It's regarding India's patent policy, which has come under attack from foreign multinationals for as long as Techrights existed. India moves closer to officially endorsing software patents, despite the US cracking down on many of them (Alice/§101 [1, 2]), and the media-shaping IBM is happy about it. Microsoft patents software in India even when it's not legal.
The Indian media did not always give space (and a voice) to large foreign corporations. See for example this article titled "How the Patent Office is Intent on Killing Innovation in India?"
"Newsclick interviews Venkatesh Hariharan," says the author, "Outreach lead for the Open Invention Network and a member of the Ispirits expert group on software patents, to discuss the issue of software patenting, the effects this can have on society, as well as the specific guidelines issues by the IPO."
Well, the Open Invention Network (OIN) is not against software patents, so it's baffling that they chose to speak to OIN, a de facto front group of IBM et al..
"Software Patents Refuse to Die" was a better article from the same publication (Newsclick). It said that "Software patents are like the "living dead" in the zombie film genre that Hollywood has made popular. They just refuse to die. As many time you kill them, they revive again and keep coming back. In India, we thought we had killed and buried software patents with the Amended Patent Act in 2005, and again in the Patents Manual, 2011, both of which effectively deny software patents. The recent Guidelines on Computer Related Invention (CRI) issued by the Indian Patents Office last month, has brought them back again, with an interpretation that not only violates the Act, but also the English language."
Perhaps the best response that we found in recent weeks is this joint letter to the PMO. Here are some quotes from this letter:
This concerns the "Guidelines for Examination of Computer Related Inventions (CRIs)" issued on August 21, 2015 by the Office of the Controller General of Patents, Designs and Trademarks. We, the undersigned, wish to share with you some of our concerns over this document, particularly in context of its potential repercussions on Indian industry and innovation. The Guidelines in their current form, by providing for patenting of software, could place the Indian software industry, especially software product companies and startups, at the mercy of Multinational Corporations and patent holding entities who have amassed many patents in the area and continue to do so. The Guidelines by allowing for software patents will make writing code and innovating in the area of software a dangerous proposition due to the chance of infringing on the patents held by big corporations.

The stated intent of the document is to provide guidelines for the examination of patent applications relating to CRIs by the Patent Office so as to further foster uniformity and consistency in their examination. However, we submit that the Guidelines in their current form run counter to the object of Section 3(k) of the Patents Act, 1970, which is to unconditionally exclude mathematical and business methods, computer programs per se, and algorithms from patentable subject matter.
Well, more actions may be needed in order to stop the plutocrats because their lobbyists have a lot of influence in India, which has notoriety for political corruption. The conglomerates in India (not even Indian) are conspiring against software developers, including Indians, trying to essentially destroy any chances of software independence in the country where programmers are renowned for their skills and sheer number. To keep Indian software companies marginalised (unable to effectively compete with Western software corporations) one needs to threaten and occasionally sue, e.g. with software patents.
Sadhana Chathurvedula wrote an article in a few places — an article that proponents of software patents (like IBM) like to cite. "Revised guidelines say software that demonstrates a technical application or improves hardware may also be patented, widening the scope of patents," the article says.
It seems likely that unless some very major backlash disrupts the political system, foreign corporations will cement their occupation of India (in the software sense), bolstered by monopolies on algorithms. Activism is sorely needed now. █
Permalink

Send this to a friend