10.19.15
Where is the profit to be made in impartiality anyway?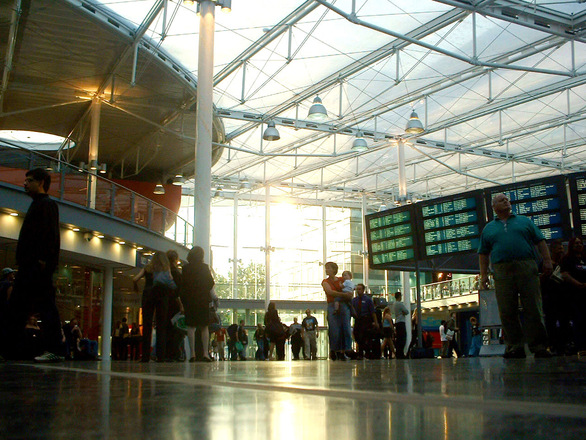 Summary: The profit-motivated IDG network continues to dish out Microsoft propaganda to its many readers in many different countries (with different languages)
TECHRIGHTS, a longtime critic of corporate media spin, will soon turn nine. Today we wish to tackle some of the latest nonsense from one of the largest (if not the largest) network of English-speaking technology news sites. It's about IDG, which most people don't even know about because the names of the sites owned by IDG are being advertised much better, hiding the funnel of corporate money into the network (mostly IDC contracts and advertising contracts).
Windows Secure? With Back Doors?
We wish to begin by highlighting the fanboyish (or fangirlish) article "Why Windows 10 is the most secure Windows ever", published by a reasonably new recruit who promotes Microsoft 'security' while bashing Linux/Android security and Linux-led efforts to secure the World Wide Web (based on a misconception of how this works, or worse, a deliberate misdirection).
So, IDG's relatively new writers want us to believe in some notion of 'security' in Vista 10. What kind of security? National security (state power), meaning back doors? Who owns your PC when you install Vista 10? Microsoft can now remotely render Vista 10 unbootable, based on this new article titled "Windows 10 preview on death row, will be executed on Thursday". To quote the British press: "Those who downloaded many Windows 10 preview editions will have to upgrade by Thursday or face an unbootable PC."
Microsoft will remotely kill people's PCs. Some security, eh? Depends on how much you trust Microsoft and its government allies.
According to another new post, "Microsoft [is] Infecting Windows With Malware". Yes, some security, eh? Wherein even the vendor that makes the operating system actively infects it, intentionally.
"All Windows affected by critical security flaws" [1], states a new headline, neglecting to say that this is essentially a back door because Microsoft tells the NSA how to exploit this before it's even being patched (the classic zero-day back door). Another new article is titled "Microsoft Gave NSA Access To Encrypted Messages Including Skype, Says Snowden" [2] (we have already explained how Skype spies on everyone, making it worse and less secure than most other forms of calls).
Another IDG article, titled "Windows devices account for 80% of malware infections transmitted via mobile networks" (written by a longtime Microsoft sceptic, for a change), serves to debunk the aforementioned fiction. "Microsoft may have just a single-digit slice of the mobile market," says the author, "but there's one segment of mobile it's winning: Malware infections delivered via mobile networks."
"That's all?" iophk asked. "I guess that's because their market share is closer to 1% than 2%" (it is this low in this particular area, which is dominated by Linux and sometimes older UNIX/BSD).
A Microsoft propagandist (for decades), Paul Thurrott, gives Microsoft ideas for killing Android devices and other mobile devices running Linux in an E.E.E. (embrace, extend, extinguish) fashion, as we explained earlier this year. One way or another, it turns out that efforts to discredit Linux and to create hype around Windows are largely based on a delusion and an agenda.
Open Microsoft? No, Proprietary. With Openwashing.
Speaking of agenda, Mac Asay, who once tried to get a job at Microsoft, has just posted an openwashing puff piece for Microsoft (E.E.E. for Windows lockin, with DCOS, which is proprietary). At around the same time IDG openwashed Microsoft. Microsoft is actively avoiding GPL/copyleft (GCC) by propping up BSD-style licences. We previously explained why .NET is not really becoming "Open Source" at all. It's marketing.
More Microsoft in IDG
More Microsoft moles, like existing Microsoft employees, MVPs, shareholders and so on are now regular writers in IDG's supposed 'news' sites, writing about Microsoft itself and about its competition (positively and negatively, respectively)
"Adam is a Microsoft Windows PowerShell MVP," says this biography of Adam Bertram. He pushed out what can be considered advertising (iophk called it "SPAM"). "Adam is a Microsoft Windows PowerShell MVP, 2015 powershell.org PowerShell hero, and has numerous Microsoft IT pro certifications." Is there no issue here?
How many Microsoft employees (current or former) and MVPs are already right there inside IDG? Over a dozen by now? We have lost count. Is this site being taken over by one or very few large corporations? "To control mental output," Microsoft's internal document on evangelism stated [PDF], "you have to control mental input. Take control of the channels by which developers receive information, then they can only think about the things you tell them. Thus, you control mindshare!" █
Related/contextual items from the news:
Microsoft has issued a cumulative patch for a set of critical flaws affecting all supported versions of its Windows operating system, to protect against remote code execution flaw in its Internet Explorer web browser.

According to leaked internal memos given to The Guardian, the U.S. government's National Security Agency (NSA) worked with Microsoft in order to enable them to read personal messages sent over Skype as well as Outlook email, and its predecessor Hotmail