12.17.15
Gemini version available ♊︎
In pursuit of 'efficiency' or 'products' the EPO is getting unhinged from public interests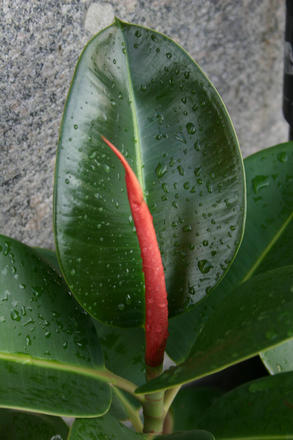 Summary: The increasingly-deranged policy of the European Private [sic] Office is getting the attention of European politicians, whereupon the Office publicly receives flak
THE pressure on the EPO is growing and it comes from a growing number of sources, too. Information overcomes massive spin campaigns (costing nearly $90,000 per month) and action inevitably ensues.
Techrights is still under various kinds of attacks, not just legal threats from the EPO. As some readers may have noticed, due to growing levels of abuse against the site, there is now very aggressive/heavy filtering (some legitimate visitors get banned for nearly a couple of hours at a time). Even the EPO has some IP addresses contacting Techrights periodically and very heavily (we just assume that it's the I.U. [1, 2, 3, 4, 5, 6, 7] because of the Office-wide ban).
Yesterday our filter got some IP addresses from "European Parliament" banned for an excessive number of requests, which was — in retrospect — quite unwise. People from the European Parliament were probably just researching stuff. Today they formally complain about the EPO's expansion of patent scope to seeds or plants. Here is a new press release from the European Parliament: (published just hours ago)
A ban on the patenting of products obtained by conventional breeding techniques, such as crossing, is essential to sustain innovation, food security and small businesses, says a non-legislative resolution voted by Parliament on Thursday. MEPs, surprised by the European Patent Office decision to allow patents on such products, call on the EU Commission to clarify existing EU rules as a matter of urgency and protect plant breeders' access to biological material.

MEPs note that plant breeding is an innovative process practised by farmers and farming communities since the birth of agriculture. They argue that access to biological plant material is vital to encourage innovation and the development of new varieties to ensure global food security, tackle climate change and to prevent monopolies. Products obtained from essentially biological processes, such as plants, seeds, native traits or genes, should therefore be excluded from patentability, they insist, in a resolution approved by 413 votes to 86 , with 28 abstentions

Parliament calls on the Commission to clarify existing EU rules – particularly the EU's Biotech directive – as a matter of urgency and to forward this clarification to the European Parent Office (EPO), so as to ensure that products obtained by conventional breeding cannot be patented. MEPs also insist that the EU and its member states must safeguard access to and use of material obtained from essentially biological processes for plant breeding.
And the EPO wants us to believe it's 'green' and pro-environment…
There is some more background in the remainder of the above press release. It's reassuring to see that, in spite of the EPO's bullying of critical delegates and critical politicians, the European Parliament is prepared to take on the EPO. It takes courage to stand up to these thugs, based on their track record so far. █
Permalink

Send this to a friend