02.15.16
But don't expect anyone from Microsoft to be sentenced to serve years in prison (alas, it's noteworthy)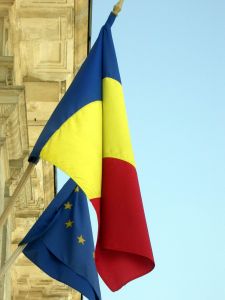 Summary: The epidemic which is Microsoft corruption is highlighted in a court of law, but since Microsoft is a very politically-connected monster we expect no punishment for such criminal behaviour
LAST year Microsoft got caught blackmailing British politicians [1, 2] and days ago we wrote about extortion and blackmail (with patents) against Android OEMs.
Over the weekend a reader made us aware of an older article that we overlooked at the time. After reports about many cases of bribery by Microsoft (which came under a US probe for them) we heard very little, as if the investigation was no longer pursued. Remember that President Obama was already paid (some might say bribed) by Microsoft, which quickly one of his top funders before the elections, as well as by Bill Gates, his wife, Steve Ballmer, and his wife. Making one's influence in the US government stick (see our Wiki page titled "Microsoft influence in the United States government") surely pays off.
Here is the news report which is titled "Former Romanian minister admits taking €4mn bribe in Microsoft case" (reminding us that Microsoft is still a criminal company). It says:
Romania's former communications minister Gabriel Sandu admitted at a court hearing on October 12 that he received a €4mn bribe in the so-called Microsoft case. Eight other former ministers are under investigation in the case, but Sandu is the only one to be indicted so far.

The implications of the case remain unpredictable, as it involves ministers from three governments of various political orientations. It was instigated by Prime Minister Victor Ponta of the centre-left Party of Social Democrats (PSD) who wanted an investigation into contracts signed under his predecessor and political rival Emil Boc in 2009-2012. But he opened the door into a much broader political scandal that has dragged in politicians of both parties.

The National Anticorruption Directorate (DNA) started investigations into the sales of educational software licences for Romanian schools in September 2014. The nine former ministers are suspected of receiving bribes in exchange for signing and later extending contracts to license Microsoft software at above market prices.

Sandu was the first former minister to give testimony in court. He claimed to have contributed the entire €4mn bribe he received to the centre-right Liberal Democrat Party (PNL) electoral campaign and to that of Traian Basescu, the party's successful candidate in the 2009 presidential election.
"That's Romania," told us a reader, "what about Russia and the others? What's the status?" Well, we previously wrote about Romania in:
We still wait for the outcome of the US probe against Microsoft (for corruption), but we remain sceptical it will ever see the light of day. Microsoft has many lobbyists and even politicians in its pocket, as covered here extensively over the years.
Romania is just one of several countries where Microsoft should come under a very extensive probe, including into Microsoft tax evasion which the IRS finally takes more seriously. In some of the above articles we already discussed the accounting tricks of Microsoft in Romania.
When reading some of the above it becomes more evident that Microsoft is basically above the law, surrounded by corrupt politicians who are too afraid (or greased up) to actually do something about it, not to mention partners that do a lot of the dirty work (as was the case in the OOXML days with rigged elections). What's this buzz about 'new' Microsoft anyway? Nothing but a tired old PR/marketing campaign, along the lines of "Microsoft loves Linux."
People do not dislike Microsoft because it's hip. People typically dislike Microsoft because they understand history and know that Microsoft is… well, special. █