02.23.16
Gemini version available ♊︎
The arrogant Apple is so certain that it invented everything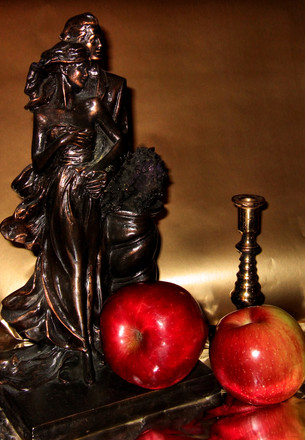 Summary: Apple's relentless patent war on Android shows no signs of stopping, even several years after Steve Jobs, who had started this mess, died
Half a decade ago, after shamelessly suing HTC, Apple started suing Samsung, which was already a leading Android OEM, using software patents and design patents that are often indistinguishable from software patents. Remember who started this war. Always remember that it wasn't Samsung reaching out to patents. It was Apple under Steve Jobs' megalomania. This case might soon reach the Supreme Court, SCOTUS, but there's no confirmation yet.
"The final section of Samsung's petition [to SCOTUS]," Florian Müller wrote the other day, "stresses the "enormous national importance" of the petition. This sounds to me like "this should be reviewed, but at the very, very, very least there should be a call for views of the Solicitor General (CVSG)." Or maybe I tend to read too much between the lines."
"I appreciate that both Samsung and Apple are willing to fight this to the bitter end," wrote this one person. "The process is as important as the result" (and very expensive thus far).
Apple has been drawn rather heavily into PTAB as of late; we wrote about PTAB earlier this month on numerous occasions. According to this new blog post, a biotechnology patent is about to be reviewed. Remember that quite a few Apple patents, including some in Europe, got invalidated in the process. "One-fifth of all IPR petitions denied institution according to 2015 PTAB report," says IP Watchdog. To quote the former post, the said patent family "is likely the most famous patent family in biotechnology. With claims that cover basic steps in generating therapeutic antibodies, these patents are gatekeepers in an industry that has shown unprecedented growth—currently, half of the 10 top-selling drugs in the world by sales are therapeutic antibodies. Through licensing to antibody manufacturers, Genentech—one of the owners of the Cabilly patents—is expected to reach a billion dollars in royalties from this patent family by 2018."
Well, it sure seems like Apple is hoping to make billions, not just a billion dollars, out of patent royalties alone. Apple is hoping to become a patents firm, as Android keeps growing and it's hard to stop it without artificially elevating prices of Android devices. █
Permalink

Send this to a friend