06.01.16
Gemini version available ♊︎
Publicado en Europa, Patentes at 10:00 am por el Dr. Roy Schestowitz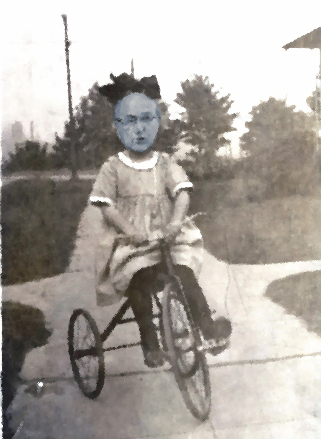 Que bonito niño en su bicicleta!
Sumario: Los últimos 'rumores' de la bicicleta y como está siéndo usada basado en expectaciónes de los empleados de la EPO, para introducir más ataques en los derechos humanos y del trabajador
EL Vice-Presidente (uno de varios) de la EPO es por muy lejos una persona confíable, pero algunos en los medios repiten como loros sus dudosas afirmaciónes sin escepticismo. Ayer WIPR publicó el "A el Presidente de la EPO le 'cortaron' los frenos de su bicicleta", atribuyendo esto a un correo electrónico en vez de a un mensaje interno (intranet) los cuáles fuímos los primeros (y probablemente el único) sitio que los publicó. Hubieron otros errores en los artículos, pero algunos han sido corrégidos. Para citar las palabras concluyentes:
La tensión entre el personal y la administración de EPO ha aumentado en el último par de años como Battistelli ha introducido políticas que los trabajadores han sido descontentos con. Ha habido numerosas manifestaciones y huelgas en la oficina.

WIPR en contacto con la EPO por teléfono para solicitar un comentario, pero el departamento de comunicación dijo que no podía hacer comentarios sobre el asunto hasta mañana porque hoy es un día de "puente".
No hay respuésta por parte de ellos basados en los hechos de que no vemos actualizaciónes substantivase. Bueno, excepto "UPDATE at 3.22pm: Una fuente de WIPR en la oficina confirmó que el mensaje fué envíádo por Topic." Esto añade nada nuevo. Similar a lo que pasó cuando indagamos acerca del matoneo legal del sinceramente suyo.
Mientras tanto, aludiéndo a las mayores protestas en Francia, hay una nueva línea de comentarios no sólo en The Register pero también en IP Kat. Para citar algunos:
Tal vez no debemos olvidar que Battistelli es Francés. Como es probable que haya escuchado en las noticias, Francia está en huelga general debido a las nuevas leyes de trabajo. Si he entendido bien, la nueva ley hará que sea más fácil despedir a los empleados. Hace unos meses, un ministro también dijo que no veía razones por las que los funcionarios públicos deben tener un contrato permanente. Y al igual que Battistelli salario es un escándalo, los sueldos de los gerentes es actualmente un escándalo en la prensa francesa.

Tal vez este es también el futuro de la Oficina: examinadores en 2 contratos años, disparados automáticamente al final del período y son impedidos a trabajar después. Después de un año de paro sin prestaciones, que estarían encantados de firmar por otros dos años de período fijo, con un salario reducido. Parece una situación de ganar-ganar para Battistelli.

En el contexto de esta hipótesis, no veo ninguna razón por la cual los abogados de patentes europeas disfrutar de una licencia de por vida, por cierto. Tal vez ellos también tendrán que volver a aplicar como representante cada dos años también.
A lo cual la respuesta fue:
"Es probable que ya los haya escuchado en las noticias, Francia está en huelga general debido a las nuevas leyes de trabajo."

Eso nunca habría sucedido si Hollande había seguido el ejemplo de "Presidente" Battistelli y promulgado nuevas leyes de huelga.

Hey mi bicicleta!

(Pero asegúrese de comprobar los frenos de primera …)
Finalmente:
Un artículo publicado en el Register de la "bici Affair" en la OEP:

línea de corte del freno de la Oficina de Patentes de euros prez – aka cómo decir que no eres popular

http://www.theregister.co.uk/2016/05/26/epo_battistelli_very_unpopular/
Hubo una docena de comentarios (en el The Register). La gente generalmente ve este "Asunto de la Bicicleta" más como un chiste que una causa de preocupación. Esto ha atraído más publicidad negativa que haber generado simpatíá. Donde sea que gente como Battistelli y su chacal a la mano derecha son menciónados en los medios, esta garantizado generar simpatía y simplemente aumentar el resentimiénto contra los empleados de la EPO. Ahora que las cosas se complican para el chacal de Battistelli surge la esperanza de una acción concreta contra él. ¿Será despedido Battistelli en las próximas semanas? He aquí el porque de que sí debería serlo, a no ser de que ya haya 'comprado' apoyo suficiénte (como alegadamente ha sucedido). La EPO es un catástrofe de mi… en estos días y a menos que se hagan cambios en la cabeza, ciertamente todo empeórara — y rápidamente! Hay gran protesta a venir en todas las sedes de la EPO. ¿Qué tomará a la Gerencia y el Consejo para ver como terminar esta "crisis" (como ellos la llaman)? Los Seis Guardias Pretoriános de Battistelli están costando una fortuna y dándoles unos millónes para retirárse temprano (como el Manchester United acaba de hacer con Van Gaal) definitivamente valdríá la pena.
Permalink

Send this to a friend