07.08.16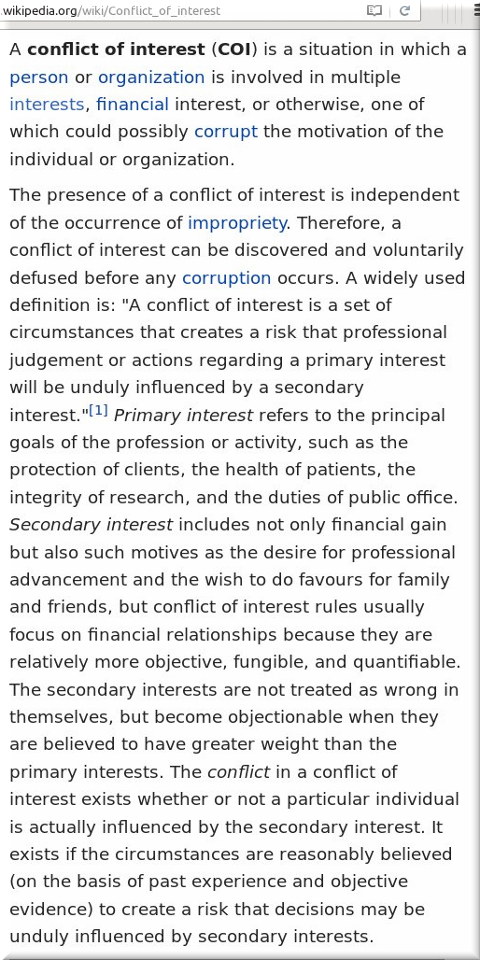 Reference: Conflict of interest
Summary: How media has reported (or spun) some of the latest observations regarding patent lawsuits and software patents in the United States
THE world of 'IP'-centric media is complex. It's complex because one must track the payments of many entities in order to better understand the bias (some payments are not direct). IAM, an EPO mouthpiece, is probably one of the worst in that regard, with WatchTroll (Gene Quinn) as a close second. MIP (Managing Intellectual Property) is actually pretty okay, as funds appear to be derived from endorsements (of firms) and subscriptions.
Presenting new evidence of patents as bubbles, MIP says that "IPOS has approved the first loan application using a patent as collateral, and is opening its financing scheme up to other IP rights." There is also this new article about ASEAN (Asia) and it looks informative enough.
Now, compare that to the latest output from IAM (more like agenda/advocacy, not news). Watch how IAM, which is partly funded by patent trolls, spins litigation decline in the US (reported the other day) as no reason for "Asian companies and governments" to lament or deemphasize patents. "This accords with a widely held perception that recent changes to the US system have made this the toughest environment in which to be a patent plaintiff in recent memory," says the author, whose colleague later groomed the Microsoft- and Nokia-fed patent troll, MOSAID (renamed Conversant). In this article, IAM doesn't disclosure Conversant's payments to IAM . These are the predators (the Microsoft-connected anti-Android proxies) that are paying IAM, so IAM cannot really criticise them (without risk to funding or metaphorically biting the hand that feeds).
"When money changes hands and there is agenda to push (or sell), fact-checking isn't much of a priority."Does anyone still take IAM seriously? When money changes hands and there is agenda to push (or sell), fact-checking isn't much of a priority. Even the world's largest patent troll is habitually being groomed there.
Speaking of patent trolls, they very often use software patents and even heavily rely on those. Patent Progress, which typically bemoans patent trolls, changed its tune this week and proceeded to yet more criticism of software patents (second time in a week). As Matt Levy put it yesterday:
Alice Helps Another Company Stop a Patent Troll

[...]

It's critical to have a way to quickly invalidate bad software patents. Alice and 35 U.S.C. § 101 have been invaluable, as the Capstone case attests. But there are critics who complain about Section 101 and its supposed "incoherence."

For example, David Kappos, the former head of the USPTO, wants to get rid of Section 101 altogether; but then again, he's not being sued by patent trolls, is he?
David Kappos is also a lobbyist for large corporations now, putting to shame any remnants of USPTO integrity. The author himself (Levy) is funded by some large corporations (through CCIA), which is how we often explain excessive focus on patent trolls rather than on software patents.
For the record, Techrights never has and never will receive money from corporations. Our only 'agenda' or 'bias' probably pertains to the interests of software developers (being one myself). █