08.09.16
Gemini version available ♊︎
Benoît Battistelli is wasting money and is driving the EPO into a wall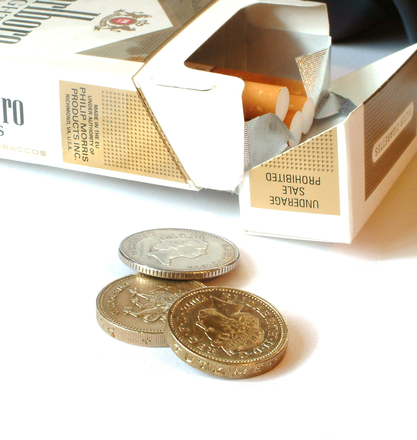 And with the UK's diminishing hopes of UPC, what would he have left to show for it?
Summary: Based on the latest financial statements of the EPO, Benoît Battistelli would have to declare bankruptcy if he wasn't so unaccountable and dismissive of accounting
THE EPO does not appear to be doing too well under Battistelli's management, even from a fiscal point of view. He made his contract a closely-guarded secret with some saying that he doubled (or more) his salary (a massive salary in the context of any public office in the EU), he is wasting millions of Euros on his ludicrous lobbying events, he hired PR agencies even from the US (over a million dollars on that alone for just one year), and he pretends all is well and the money flows in like water while many senior examiners take early retirement to escape him.
"Benoît Battistelli will surely be remembered as one who crashed the EPO as we once knew it, emitting lots of worthless patents in haste like Robert Mugabe printing lots of worthless banknotes…"Extensive surveillance (Control Risks) and militarised forces including unnecessary bodyguards that cost a fortune are among other 'luxuries' of Battistelli, even if some of these defy European laws. Then there are the massive contracts without tenders (even tens of millions of Euros for each contract), the terrible IT spendings that make it into a black hole, and other budgetary issues that we have covered here over the years.
Suffice to say, those who will pay the price are past and present (and maybe future) employees; none of that stuff, as listed above, is free/gratis after all. Battistelli runs the EPO like Bush ran the US (into debt, into totally avoidable war, and into the ground on grounds of credibility). Here is a comment that showed up today, claiming (with evidence) that "the EPO shows an operating loss (of EUR 145 million), largely due to an increase of over EUR 260 million in "Employee benefit expenses"." Here is the full comment:
What do you mean by a surplus? I am no accountant, but it appears to me that the latest financial statement (for 2015) produced by the EPO shows an operating loss (of EUR 145 million), largely due to an increase of over EUR 260 million in "Employee benefit expenses".

http://documents.epo.org/projects/babylon/eponet.nsf/0/6C4CC693A4FAA752C1257FE2004A2CE8/$File/financial_statements_2015_en.pdf

I know that the figures presented need to be taken with a pinch of salt, especially due to the lack of oversight in the preparation of the figures. However, even the "sanitised" figures show what appears to be a huge hole in the pension fund. That is, there are liabilities of EUR15,828 million relating to "defined benefits", which completely dwarfs the EPO's current equity of less than EUR8,000 million. It also dwarfs the current assets of the pension, which were reported as just under EUR6,600 million.

I would be keen to know what "Remeasurement defined benefit obligations" means, though. This is because the EPO appears to have found over EUR4,750 million down the back of the sofa in 2015 thanks to that little accounting trick.

This does raise an interesting question, though. Has BB been brought in to deal with the black hole in the pension fund? Can the major effects of his policies be understood as being aimed at maximising current operating profit and minimising pension liability? If so, it would appear that EPOnia is a microcosm of society at large, with current workers (and users of the system) effectively paying the price for the over-generous benefits awarded to the generation that preceded them.
A lot of these expenses are associated with early departures — something which, as we pointed out yesterday, happened a lot in the past two years because of Battistelli and his 'reforms'.
Benoît Battistelli will surely be remembered as one who crashed the EPO as we once knew it, emitting lots of worthless patents in haste like Robert Mugabe printing lots of worthless banknotes ("231 million percent peak hyperinflation in 2008," according to Wikipedia). █
Permalink

Send this to a friend