11.24.16
They believe that if they keep saying that it's inevitable, then it will certainly happen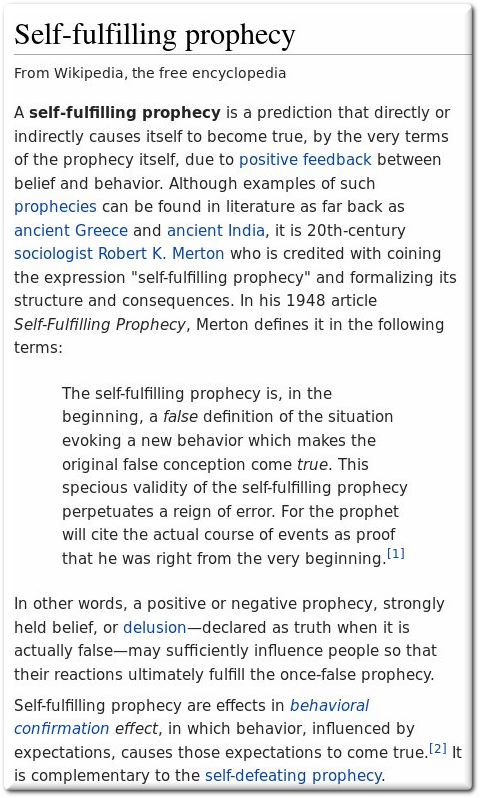 Reference: Self-fulfilling prophecy (a dirty tactic routinely exploited by businesses)
Summary: A quick look at some of the latest misinformation regarding the Unified Patent Court regime, which is essentially at a dead end after British people voted to leave the EU
THE EPO's management and Team UPC are in the same bed. They both strive to create more of a patent mess in Europe, as they don't care about Europe, they just care about how much money they can make in the short term. One might call them "Enemies of the People," to reuse an infamous recent headline from the British press.
Suffice to say, UPC proponents want us to think that the UPC is doing fine because they would profit from it (if it ever becomes a reality at all). It's a nasty strategy of wishful optimism, which involves even advertising job openings that do not exist!
The other day we noticed a headline that's a quote from someone in Milan who stands to benefit from the UPC (if it ever becomes a reality). "Unitary Patent system is better off with UK, but worthwhile even without the UK," said the headline. But not possible without the UK. To swap London for Milan would require going back to the drawing board, maybe even radically reshape and rename the UPC. Suffice to say again, the article came from Team UPC and here is a portion from it:
The best way forward for the Unitary Patent system after the Brexit vote of 23 June 2016 is to find a way to keep the UK inside the system. That is the opinion of Francesco Macchetta, director IP of the Bracco Group, a healthcare multinational with headquarters in Milan. But if the British don't stay in, Macchetta thinks Milan would be a logical new location for the London branch of the Central Division of the Unified Patent Court (UPC), he said in an interview with Kluwer IP Law.
Another common booster of the UPC, Laura Ercolim from Italy, wrote on November 3rd that:
The impact of the Brexit referendum on Unified Patent Court preparations is starting to be felt as the UK government fails to give clear signs of taking steps to leave the European Union; so is an immediate deposit of the instrument of ratification of the Unified Patent Court Agreement the best option for Italy?
Italy and Milan are not England and London. In fact, many professionals continue to stress that the skills in the area of patents are not equitable and a UPC without the UK in it would simply not be appealing. The "EU Competitiveness Council," according to this tweet, apparently wants to ensure patent trolls come to Europe (that's what the UPC would entail), making it less competitive. The UPC "is listed in the EU Competitiveness Council agenda for 28 November 2016″ (link [PDF]).
This has been known for a while. If these people have dignity, then they will lay aside this dead piece of text and accept that with Brexit in the making (or at least in discussion) there's no point to it.
IAM, incidentally, has just advertised another UPC-centric event. Does this one too get money and support from the EPO (again)? Among the points listed by IAM:
The latest, post-Brexit developments concerning the Unified Patent Court regime
There's no post-Brexit UPC because without the UK it's no longer a "UPC"; it might become something else altogether. But, as usual, if one believes EPO liars like Margot Fröhlinger with her UPC advocacy [1, 2, 3, 4], then one can believe anything! According to this tweet from the IP Summit, "Margot Fröhlinger Principal Director for Unitary Patent European and International Legal Affairs EUR. #PATENT OFFICE will speak on Dec 1st…"
That's just a few of days after the above and very shortly after ILO unleashes a potential bombshell (or two) on the EPO. █