04.16.17
Gemini version available ♊︎
'News' for sale, even for a couple of bucks!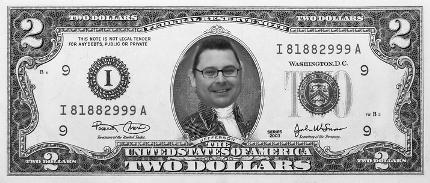 Summary: The site where you get what you pay for continues to promote highly damaging agenda, which threatens to disrupt operations at a lot of legitimate companies that employ technical people
THERE are two sites that can be characterised as "radical" on the patent agenda. One is Watchtroll, which is run by the patent microcosm, and another is IAM, which is paid by the patent microcosm to appear like a news site (with a magazine too) but actually serve like a classic think tank that disguises its real goals. It's like a site that pretends to be news about energy but is actually funded by oil companies, or a site about "intelligent design" funded by churches and religious interest groups/think tanks (to make theism look like a science).
"Certainly, given the funding sources of IAM, there will be many more attacks on India's patent policy."Recently, IAM has done a lot of advocacy for trolls. Carpmaels & Ransford LLP (UK), together with IAM as a platform, is again cheerleading for a patent troll. IAM has been doing this almost every day recently (for Unwired Planet) and now it gets some 'outside help'. Remember that there is not even a single criticism of trolls in that site. As long as sites like IAM promote patent thuggery we must expose who drives — and sometimes pays for — their agenda. We already have a rough idea of who's funding it. Firms like LexOrbis that are lobbying for software patents there continue to fling their stuff into IAM, talking about "the parent application." [sic] They try hard to make software patents possible in India (they're banned there) and so far this year they've published at least 5 piece to that effect, as we covered in:
Certainly, given the funding sources of IAM, there will be many more attacks on India's patent policy. It's essentially a lobbying campaign and Joff Wild together with colleagues are the lobbyists, disguised as journalists. They even do witch-hunts which attempt to reshape the USPTO. It's quite a Wild PAC. █
Permalink

Send this to a friend