05.08.17
The House of Representatives in the Netherlands, along with top European courts, to imminently tackle the chronic abuse?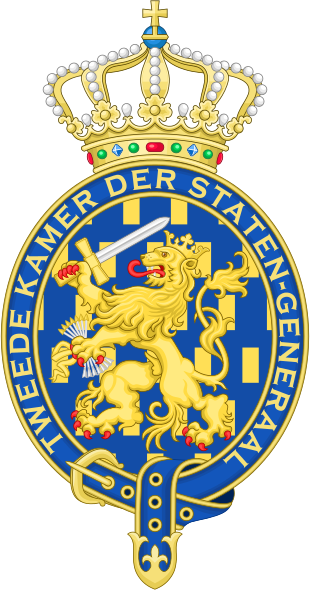 Summary: Things are getting hot and heavy at Eponia, as the truly urgent matters escalate upwards and threaten to shake up the entire European Patent Organisation, whose head has just announced that he is stepping down [1, 2]
SOMETHING rather big is happening at the EPO. It's truly a turning point. A few days ago we saw Battistelli's 'boss' walking away and hours ago someone told us that big legal action is coming, apparently involving the Dutch government (not long after all Members of the European Parliament got notified). Maybe not a bad time for people who protected Battistelli to walk away (to avoid deposition and so on)? For background, here is what happened some months ago:
The latest development is very major and was covered by Dutch media earlier on. It certainly seems like timing is critical here, as based on a purely automated translation (unedited):
The Lower House talks about the situation at the patent office on Tuesday.
Petra Kramer,a Dutch speaker who is supportive of the cause, kindly produced the following translation of the entire article:
RIJSWIJK (ANP) Are employees of the European Patent Office allowed to resist the repression of their right by taking the case to the Dutch court? (Please note that previous verdicts said their rights were not imposed upon because they could always go to court in Geneva. PK.) The High Council recently ruled that they don't because EPO is granted immunity. But two unions do not agree and are now taking the case to the European Court of Human Rights in Strasbourg.

The complaint is directed against the Dutch state because it has actively strengthened to maintain the immunity of the EPO, Liesbeth Zegveld, the lawyer of the unions, says. According to her, the government has a diplomatic interest because they want international organizations to settle in the Netherlands.

EPO staff suffers under the leadership of topman Benoît Battistelli, who is accused of terrorizing the office. The government is concerned about it and urged previously to improve the conditions at the organization in Rijswijk, where about 2700 people work.

Lower House

International organizations are granted immunity, but there must be an internal court to solve disputes according to Zegsveld, and that is not the case. (This again contradicts the High Council that basically said go to the court in Geneva. PK.) As a result, the trade unions and employees can not use their right to strike, their right to negotiate or their freedom of expression.

According to the Supreme Court, the Netherlands, according to Zegveld, now violates the right of access to justice, as enshrined in the European Convention on Human Rights (ECHR).

The Lower House will debate the situation at the patent office on Tuesday.
Wow. We didn't know they would really take it this far. Zegveld did mention this as a possibility, but it wasn't clear whether she and her clients would actually pursue this (SUEPO receives outside help here). But they do! This could soon become a very serious issue and a topic in the mainstream media, not just in the Netherlands. It's truly a shame that sites like IP Kat cover none of these developments. █