06.28.17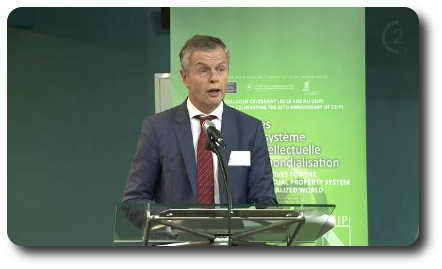 Summary: The next Chairman of the Administrative Council of the EPO is Christoph Ernst from Germany
Feedback from the Administrative Council was sent to us by insiders, confirming our suspicions; we speculated about this vocally/publicly a few days ago and it actually became true.
Confirmed now are the following factoids:
1. Christoph Ernst (DE) is the new Chair of the Administrative Council
2. Alberto Casado (SP, VP2) becomes new VP1 (whilst keeping its DG2 responsibilities)
We wrote many articles about both people in the past, but the more important appointment is that of Ernst, whom we covered in the following items:
Germany usually abstains in votes on Battistelli's proposals.
Ernst ought to remember that his role is to oversee — not protect/defend/shield — Battistelli, unlike Kongstad (who seems to have forgotten what his job was all about). Kongstad is leaving pretty soon, having spread Battistelli's lawlessness to the Council [1, 2, 3].
We don't believe that Ernst will be much of a protector, based on his track record (which we covered), and we certainly hope he will start on the right footing. Watch closely how the German delegates vote this week. █