07.09.17
Gemini version available ♊︎
Judge Gilstrap got it wrong again as the Court of Appeals for the Federal Circuit (CAFC) overturned his decision to not grant fees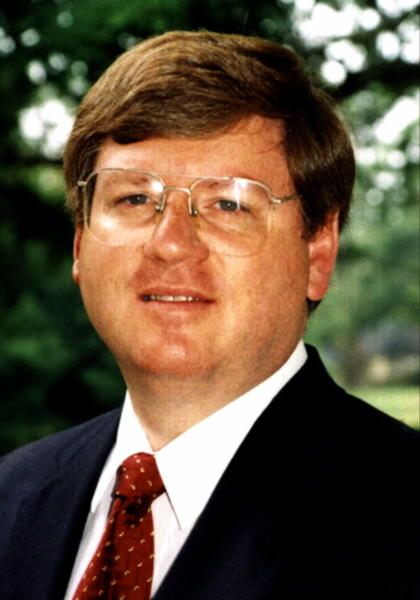 Summary: Lawyers and attorneys can cost millions of dollars and sometimes, as in the case of Rothschild Connected Devices Innovations LLC (RCDI), the bullies are forced to compensate their victims, albeit only after many years of court battles and appeals to the higher courts (like CAFC)
TODAY we are publishing quite a few articles about different aspects or angles through which the USPTO has improved. A gradual improvement or at least a system-wide amelioration can be seen, especially in courts (irrespective of what patent examiners say).
Recently, as in earlier this summer, RCDI made the headlines again. It is a patent troll (of the PAE kind), so calling it "patent-holding company" is rather misleading. We covered it before in relation to Gilstrap's role and Gilstrap determined that they can avoid paying attorneys' fees; well, indeed, as we expected all along, the appeals court ruled differently (far from similarly) last month:
The top US patent court has ordered a patent-holding company with a habit of dismissing cases rather than arguing its case in court to pay its opponent's attorneys' fees.

A panel of three judges on the US Court of Appeals for the Federal Circuit overruled (PDF) a federal judge in the Eastern District of Texas who allowed Rothschild Connected Devices Innovations LLC (RCDI) to walk away without paying legal fees of the company it had sued, ADS Security.

[...]

The appeals panel said Gilstrap's decision to not deem the case "exceptional" was an abuse of discretion.

The judges held that RCDI's "willful ignorance" of the prior art should have been considered. Both Rothschild and his lawyer submitted affidavits saying they'd done no analysis of any of the prior art in ADS' motion, but they continued to possess a "good faith" belief that the patent is valid and infringed.
This was also covered in pro-trolls sites like IAM. We already know that these patent courts in East Texas are a farce and a mess. Thankfully, SCOTUS may have put an end to these. "The US Court of Appeals for the Federal Circuit has reversed a district court decision in a patent infringement case involving what constitutes an exceptional case justifying an award of attorneys' fees under 35 USC Section 285," said the article. Will Gilstrap's record on these cases be assessed? He still facilitates a helluva mess, e.g. [1, 2, 3]. Moving cases away from his court may not be enough in tackling injustice.
Being a patent troll, we don't expect RCDI to thrive anymore. RCDI is one of the worst these days and its patent won a "Stupid Patent" award, as TechDirt recalled a month ago:
Winning the never-coveted "Stupid Patent of the Month" award is no honor. In fact, it sometimes enrages recipients to the point of sueball-throwing. But there is definitely a large amount of schadenfreude to be enjoyed by onlookers — perhaps no more so than in the case of 2015 "SPotM" winner, conspiratorially-monikered Rothschild Connected Devices Innovations, LLC (whose limited liability fails to save it).

Rothschild "invented" a method of hooking up a mixing device to the internet to allow consumers to produce custom blends of their own. Prior art should have invalidated it, but didn't. Instead, the stupid patent allowed Rothschild to go after anyone who allowed users to customize anything over the internet. In one case, Rothschild applied its super-vague patent to a remotely accessible thermostat, arguing this was patent infringement because it allowed users to remotely customize temperatures. To cap off its troll pedigree, Rothschild filed all of its infringement lawsuits in the Eastern Texas District.
Well, the troll lost.
Are courts going to start punishing such patent trolls and bullies (especially when they use bogus patents that they know are bogus) by forcing them to pay their victims' legal fees? Here are Patently-O's thoughts on this case:
In Rothschild, the patentee dismissed its case against ADS after the defendant filed a motion for dismiss on 101 and 102 grounds. The district court found the case non-exceptional. On appeal, however, the Federal Circuit found that the lower court abused its discretion by failing to (a) expressly consider the defendant's arguments that Rothschild was willful ignorant of the prior art; (b) consider Rothschild's pattern of litigation practices as part of the totality of circumstances; and (c) consider exceptional fees under Section 285 as separate and distinct from Rule 11 sanctions. Judge Mayer added in his concurrence that the complaint was "frivolous on its face" based upon clear failure under Section 101. (Claim 1 of U.S. Patent No. 8,788,090).
It later adds that in "Checkpoint Sys, the district court awarded $6 million in attorney fees following a jury verdict finding that the asserted patent was invalid, unenforceable, and not infringed."
There are other such cases and Gilstrap is such an utter disaster (and a friend of patent trolls) that we don't expect him to follow CAFC's example. Thankfully, TC Heartland will crush him and his court, but what would happen if the victim wasn't as deep-pocketed as Newegg? It turns out that Mark Lemley intervened:
In another successful appeal by Prof. Mark Lemley, the Federal Circuit has reversed on fees – finding that the E.D. Texas Court (Judge Gilstrap) erred by not awarding fees to the successful defendant Newegg.
Typically, whenever judges get their ruling wrong they get demoted or something, but Gilstrap — being the most famous facilitator of patent trolls — is now allowed to make these decisions about his "business" domain. Incredible!
The above case isn't the only one of of its kind. There were other such cases recently. Earlier this month, for instance, a software patent/s case also ended up with "patent holder ordered to pay defendant's legal fees". It's a troll we mentioned many times before:
Shipping and Transit, LLC is a company that has spent more than a decade filing patent lawsuits against big businesses, public transport systems, and one-man software companies. Now for the first time, the organization has been ordered to pay the legal fees of one of the companies it sued.

A federal judge has ordered (PDF) Shipping and Transit—formerly known as ArrivalStar, also known as Melvino Technologies—to pay legal fees to Logistics Planning Services (LPS), a Minnesota freight logistics company.
Back in May Patently-O wrote about "Section 285, which of course allows a court in patent cases which are "exceptional" to award fees."
To quote:
Then Dow moved in the district court for fees. The district court granted them under Section 285, which of course allows a court in patent cases which are "exceptional" to award fees. Nova never argued 285 did not apply, and the CAFC noted that on appeal.

The CAFC affirmed the district court's findings, and it's an odd case not likely to recur, so the substance of the panel's 285 analysis isn't too revealing.
"The lucky-thing here is that USPTO attorneys are paid government salaries and so the attorney fees added up to only $78k before the district court granted summary judgment against NantKwest," Patently-O wrote the following month in relation to appeal fees.
Days ago, also in relation to Newegg, it turned out that a part of Acacia (massive patent troll) was also forced to pay its victim. To quote: "In 2010, AdjustaCam LLC filed suit (PDF) in Eastern Texas against dozens of companies, saying that they infringed US Patent No. 5,855,343, which describes a type of movable camera clip.
"AdjustaCam is a subsidiary of Acacia Research Corporation, the biggest public patent-holding company. The AdjustaCam lawsuit included camera makers like Gear Head and Creative Labs, as well as retailers like Amazon, Newegg, K-Mart, Overstock.com, and Wal-Mart."
Well, it took this long for this troll to compensate its victim, but at least it ended like that.
Might we be seeing more cases and outcomes like the above in the coming year/s? That would certainly be a deterrent against patent trolls. █
Permalink

Send this to a friend