10.15.17
Gemini version available ♊︎
One-man firm or just a patent propaganda front with marketing like "Elevate your IP"?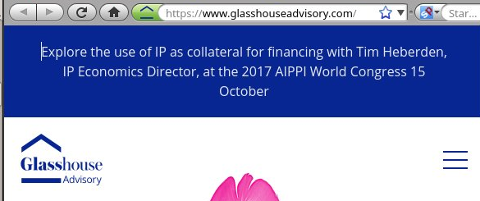 Summary: IAM's latest lobbying, aided by the patent microcosm, for a climate of feuds and disputes (to line the pockets of the litigation 'industry')
PEOPLE who make a living out of patent maximalism are, quite expectedly, promoting patent maximalism. Tim Heberden is one such person, who is linked to IAM, a patent maximalism lobby group.
As a reminder, Australia recently extended or augmented the ban on software patents. We last wrote about this a monhh ago. The Productivity Commission, a government research body, studied these matters and concluded that patents on almost everything would be misguided and counterproductive. Patent maximalists were — and still are — angry about it. That means more money for programmers, not for pests.
"The Productivity Commission, a government research body, studied these matters and concluded that patents on almost everything would be misguided and counterproductive."Now there is a so-called 'study' from a patent maximalist who says companies should embrace patent maximalists (like himself). Tim Heberden From the Glasshouse Advisory (which seems to be only/mostly about himself) obviously received a mention from IAM, which towards the end disclosed the connection. To quote: "These businesses are all leaders in the field of IP value creation. But new research from Tim Heberden, IP economics director at Glasshouse Advisory, shows that many publicly traded companies in Australia are missing the opportunity to explain the value of their intellectual assets to investors. This, he says, can be detrimental to their corporate health. [...] Heberden is a member of the IAM Strategy 300."
"What's worth noting here is IAM's eagerness to increase litigation and tensions."Another fine example of IAM lobbying disguised as media (as in "IAM Media"). Around the same time they also congratulated TiVo, which had become somewhat of a patent bully in recent years, on a new hire from patent bully number 1, IBM. TiVo seems certain or looks like it's going to become more and more aggressive with patents. To quote IAM: "Ehrlich spent almost 30 years at IBM first as an engineer before moving to the legal department in 1994 and taking a series of IP-focused roles. Most recently he led the patent licensing and business development legal team responsible for generating IP income. At TiVo he will take charge of all of the IP functions outside of litigation essentially filling the role that Patel had at Rovi before his move to take the top IP job at Technicolor and the company's acquisition of TiVo (the combined business adopted the latter's name). "The TiVo IP team is already one of the best in the world but we're looking to make it even stronger," Patel told the IAM blog. "I'm looking to turn it into a powerful 21st century commercialisation engine that is capable of driving the growth of the company. Marc is one of the first pieces that will help us move in that direction.""
IBM's push for software patents will be mentioned later today in another post. What's worth noting here is IAM's eagerness to increase litigation and tensions. █
Permalink

Send this to a friend