11.09.17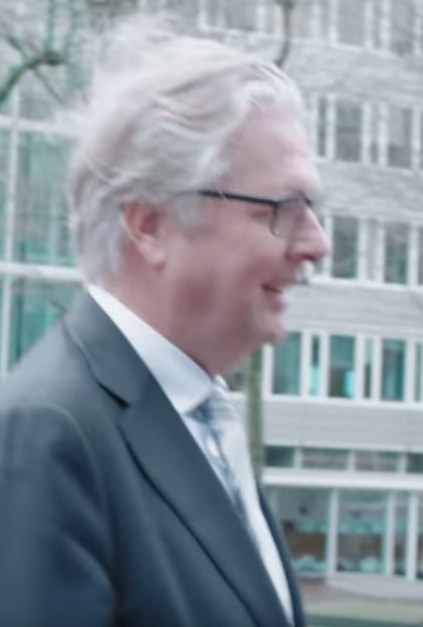 Summary: Online discussions about the UPC have rapidly shifted to assume, quite correctly in fact, that the UPC is facing mortal danger from which it may never recover
THE EPO was almost single-handedly destroyed by a terror-inflicting tyrant who was in charge for seven years. He tried hard, in vain, to 'reform' the Office and instead he broke everything. He even broke the governance of the entire Organisation, thanks in part to a Dane who has just joined the private sector.
The excuse the EPO likes to use for these chaotic changes is the UPC. "The final countdown," however — as a reader just put it — looks not like a countdown for the UPC but for Battistelli's departure. He was an utter failure and a disgrace who will be mentioned in the corridors for decades to come. "In addition to the Luther's 95 theses," the reader continued, "here are some personal considerations about EPO matters [notably] UPC."
To quote:
you don't need to worry, the UPC will never happen. Apart from legal issues linked to Brexit and the possible constitutional deficiencies in Germany, the UPC will not happen because Germany doesn't want it to happen and will never ratify. You need to deeply understand the German mind to apprehend what is going on in Germany about this. Basically the EPC system, with search and examination/opposition, was copied from or based on the German intellectual property system (DPA). A system that had contributed to the success of German SME. The same cannot be said about the French patent system which were granted SGDG – sans garantie du gouvernement, that is without any governmental guaranty. Valid patents are valuable to German industrials. Now consider that last elections in Germany with a massive entry of the right extremist party AfD in the assembly. What does all this means? It is a serious warning that the Germans are not willing to transfer more power to a supranational institution, the EU. I suppose Ms. Merkel has understood the signals and is willing to send the UPC ad patres. I see another typical German behaviour in the way these matter are dealt with. Germans like Japanese don't like to say no, it is undiplomatic. They say "may be" even if they think it is a " no" and they prefer to let others do the dirty job. In this case for instance the Brits with Brexit should have killed the UPC not the Germans. As a safeguard a constitutional appeal and a lengthy procedure are the keys to the failure of the UPC. And Germany would say UPC didn't happen leider.
The death of the UPC has become common knowledge. Even insiders dare say so. Days ago we started a #upcIsDead hashtag and earlier today even IAM, previously paid to promote the UPC, almost admitted this too. It said that "UPC falters" (to quote today's headline).
This is as real as it gets. To quote the blog post:
These days one could be forgiven for questioning the significance of the European Commission's ongoing public consultation on the potential creation of a single, EU-wide supplementary protection certificate (SPC). First proposed in late 2015, the consultation was initially intended to clear up the last remaining problems with a unitary patent regime whose arrival was regarded as imminent. However, the emergence of serious threats to the proposed Unified Patent Court regime mean that the SPC question may now be purely hypothetical.

The Commission is seeking comments on whether a unitary SPC should be created to accompany Europe's new patent system – a question left unanswered by the Unitary Patent Court agreement. In its Single Market Strategy communication of October 2015, the Commission identified this question as one of the few issues left to be resolved in establishing the UPC.

[...]

The more pressing question now, though, is not what the EU Commission's policy on SPCs will be, but whether the whole issue has been made irrelevant by recent developments in the UK and Germany. Put simply, the significance of the consultation has changed. No longer the means to providing the final piece to the UPC puzzle, it has become part of background efforts to keep the show on the road while more decisive issues play out elsewhere.
"Everything back to normal," said a reader about Kluwer Patent Blog, or so "it seems." This reader wanted to draw our attention to this older post from Kluwer Patent Blog, saying quite correctly, "you appear to have missed this new piece."
Yes, we did miss that. This blog keeps publishing for firms like Bristows (as recently as days ago), so we typically don't watch it closely, but days ago Wouter Pors (whose UPC propaganda we criticised before [1, 2]) did exactly what is takes to reinforce our perception of him. He has come up with an attack/discreditisation plan which focuses on the messenger in the complaint. He blames attorneys or "fearful lawyers" who merely "have a theoretical interest".
Apropos, another UPC booster has just said: "The non-official German Bar Association wants to establish Germany as an international litigation venue after #Brexit. Germany is, of course, already a very important venue for international #patent #litigation."
For them, it's all about money through increased litigation. We know at whose expense/cost.
The post from Pors is a pleasure to read just because of the comments, of which they are plenty. He did ad hominem and it bounces back at him. "Reading this," one person said, "it seems that Mr Pors has meanwhile found out what an ad hominem attack is and how to put it in practice."
"As a "critic" of the UPC," said another person, "I have to say that I find the general tone of Mr Pors' comments to be unpleasant, verging on ignorant."
Also: "I found this an interesting read in the sense that I saw only old arguments, which have already been countered, repeated and referred to, but no countering the counterarguments. It also showed me how making propaganda works by repetition of the same arguments over and over again."
Here's "UPC is dead," echoing what we've been saying for a while. To quote: "Even smart people seem to slowly understand that the UPC is dead, which makes them somehow loose countenance."
Another example among many: "The supporters of the constitutional complaint should welcome unreflected statements like those by Mr Pors as they facilitate presenting him and his ilk to the court as what they are: Self-centered and arrogant opportunists willing to sacrifice almost anything, in particular truth and decency, and to take any view if only it helps serving their agenda, which is filling their coffers in the UPC system of their design. It would be fun seeing similiar interviews with Mr Mooney, Mr Hoyng or Mr Tilmann and see how they rid themselves of the last little bit of credibility they still have left, just as Mr Pors has done here."
Just about every comment there antagonises the UPC. MaxDrei wrote:
How? By lobbying Brussels with their "40 years of failure" mantra. What a travesty! Look at the EPO White Book of the established caselaw of the EPO's DG3. For me, (and I started in the profession long before 1978), this is not failure but "40 years of Brilliant Success".

Meanwhile, Berlin (and Karlsruhe) has just woken up to the cunning French plan to strip Germany of its leading role in patent litigation and ship it all, instead, to Paris. How else to understand the Constitutional challenge to the UPC in Germany?
It is good to see the consensus shifting against the UPC's chances and desirability (lack thereof). Stick a fork in it. It's done. █