11.26.17
Gemini version available ♊︎
Tomorrow is a big day for the US Supreme Court (SCOTUS)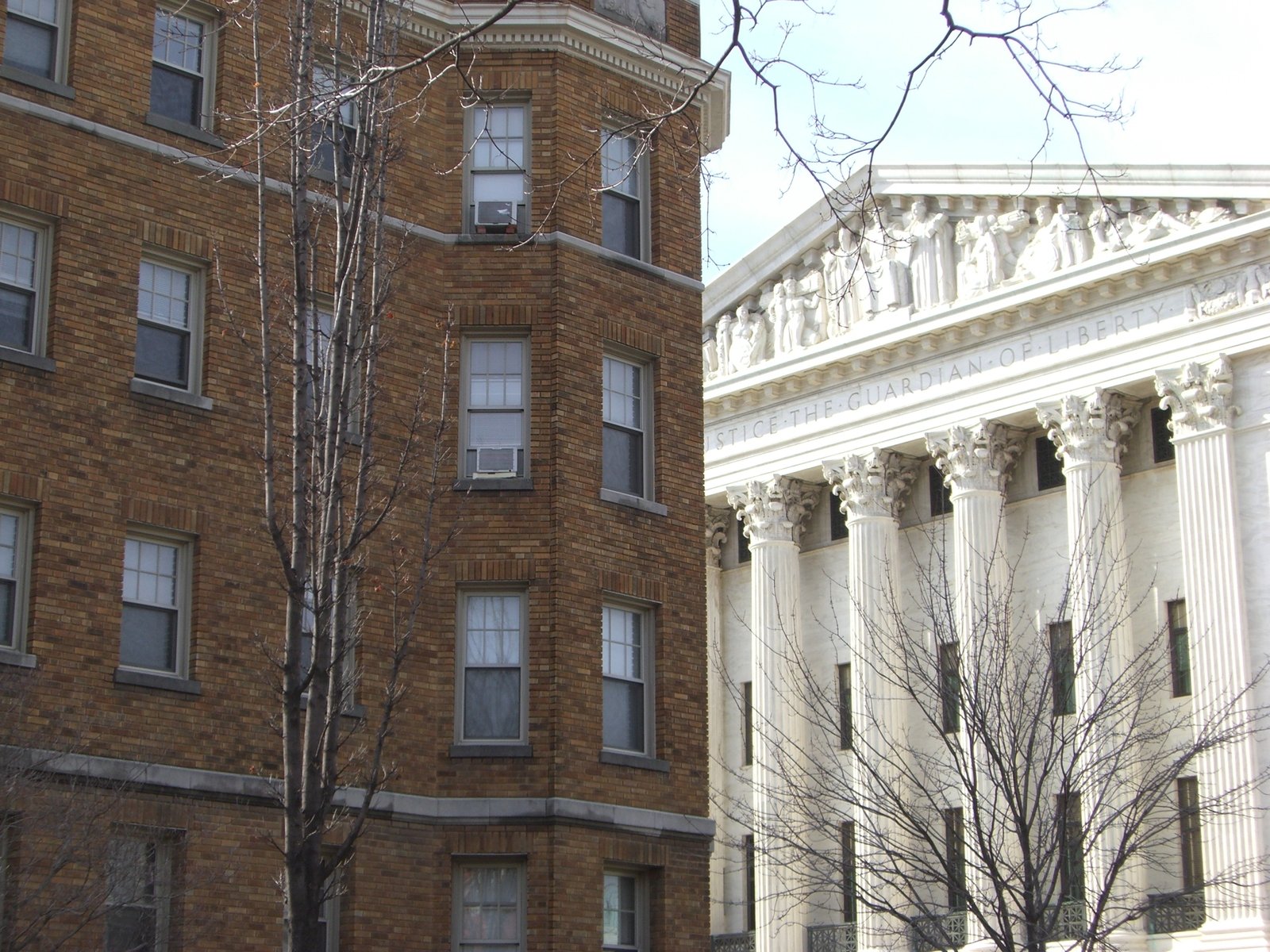 Summary: The hearings about Oil States will commence tomorrow, probably to secure the Patent Trial and Appeal Board (PTAB) at the end, based on the track record of the Supreme Court's Justices in recent years
THE USPTO has been compelled to improve its work (notably the quality of patents). PTAB would otherwise invalidate patents granted by the examiners. SCOTUS, moreover, delivered several decisions in recent years which overturned the Court of Appeals for the Federal Circuit (CAFC). It wasn't just Alice but almost half a dozen different decisions. Not much has changed in SCOTUS except the death of Scalia and arrival of a much younger replacement. So if everything goes as expected, SCOTUS will soon defend PTAB, whose function has been invaluable in the crackdown on patent trolls (and SCOTUS does, in fact, use the term "trolls"). The case about PTAB is known as Oil States Energy Services v Greene's Energy Group or just Oil States for short. We have published a few dozens of posts about it and the timetable of this case is getting clearer, having already reached the deadline for submission of briefs (advice to the court/Justices).
This case will have historic significance and the patent trolls' lobby/patent microcosm tried very hard to influence the Justices. Their attempts to incite against PTAB have been documented here in nearly 100 posts. We have a pretty good idea of who did/said what. It's on record.
Royal W Craig from Baker Donelson Bearman Caldwell & Berkowitz PC is one among many who try to keep abreast new cases, presumably PTAB cases too, and last week he wrote a sponsored essay at IAM [1, 2], in which he claimed: "Google Alerts is a powerful web monitor, provided that users choose appropriate keywords. For example, in order to monitor all precedential Patent Trial and Appeal Board (PTAB) decisions, a Google alert for 'PTAB' and 'Standard Operating Procedure 2′ must be set because the latter is the regulation under which the PTAB designates decisions as precedential."
We already use such "traps" in order to gather news of interest about patents. We are pretty comprehensive in our coverage and we try to catalog almost everything (coverage is otherwise monopolised by the patent microcosm). Sure, it's infeasible to cover everything, but setting the bar somewhere (based on relevance/importance) means that nothing of great importance will slip out of sight.
Several days ago when Kluwer Patent Blog was down for the second time in a month (for a considerable length of time) we saw Brian Slater publishing this article about Oil States. He wrote about two more cases:
Three pending cases have the potential to reshape – or even eliminate – inter partes review, a procedure for challenging patent validity introduced by the 2011 America Invents Act ("AIA"). On November 27, the Supreme Court will hear oral argument in two of those cases. In Oil States Energy Services, LLC v. Greene's Energy Group, LLC, the Court will hear whether IPRs before administrative law judges of the USPTO's Patent Trial and Appeal Board (PTAB) are unconstitutional. In the second case, SAS Institute v. Matal, the Court will hear whether the PTAB must issue a final written decision on all claims challenged in an IPR petition or whether it may rule on only those claims as to which review was instituted. In the third case – yet to reach the Supreme Court – the Court of Appeals for the Federal Circuit recently decided en banc in Aqua Products that the burden in IPRs is on the petitioner to oppose claim amendments, not on the patent owner to justify them. We address these cases in turn.
Of all the above, Oil States is the only one that can really undermine PTAB and probably won't. We mentioned the other cases and they did not get anywhere near the same level.
We often assume — perhaps quite safely — that the patent microcosm exaggerates the risks to PTAB in order to assure clients (read: money) that pursuing lots of patents and litigation is still desirable. But it's nonsense. As we've said more than a dozen times before, PTAB is here to stay and given the composition of Justices in SCOTUS, not to mention their past judgments on patents, there's almost no way they'll torpedo anything associated with the America Invents Act.
One of the new guys at the patent trolls' lobby (IAM) wants us to think that SCOTUS Justices will scuttle PTAB, but there's almost no way they'll do that. Even people from within the patent microcosm occasionally admit that. Maybe if SCOTUS got scrapped and new Justice were selected, only then there might be a chance for Oil States surprises. We instead (as things stand) expect an almost unanimous decision in favour of PTAB's inter partes reviews.
Anyway, here is what Adam Houldsworth wrote: (remember that these people speak for patent trolls; a de facto front group for them)
The US Supreme Court will next week hear oral arguments in Oil States Energy Services v Greene's Energy Group, which concerns the constitutionality of inter partes reviews (IPRs) – the controversial USPTO invalidity proceedings introduced by the America Invents Act.

Should the nine justices strike down IPRs it would send shockwaves through the American patent landscape, removing a process that has been condemned by many rights holders and celebrated by others. But, even if they don't – and the majority opinion seems to be they won't – the future of the inter partes review will not be guaranteed; it also faces several other political and administrative threats.

Created in 2012 and intended to provide a more effective, streamlined means of expunging dubious patent grants, particularly those owned by so-called "trolls", IPR hearings have had a huge impact since their inception. At least 6,382 IPR petitions have been filed in the last five years, nearly 70% of which have been instituted. And in 82% of final decisions, at least one patent claim has been found invalid.
Notice the continued pessimism. We have seen that for nearly 6 years. They keep pretending that PTAB is about to go away, but here we are in 2017 and PTAB keeps breaking records (depending on what one measures).
Moving away for a bit from patent extremists, here we have Roger Parloff's report. The headline isn't too helpful as it uses the insult of the patent trolls' lobby, "patent death squads" (the disgraced CAFC judge came up with it), as if PTAB is a murderous thing. Not helpful a framing in the headline, but here are some bits from the article, which isn't too bad. The hearings commence tomorrow:
The fate of a major patent reform law, enacted in 2011 to improve patent quality, will hang in the balance on Monday, when the U.S. Supreme Court hears a constitutional challenge to one of its key provisions.

The law, the Leahy-Smith America Invents Act (AIA), created a fast, inexpensive, administrative mechanism whereby anyone can ask the U.S. Patent and Trademark Office to reassess the validity of a patent on certain grounds. Since the law came into effect, patent challengers have filed more than 7,700 petitions to trigger the procedure, known as inter partes review (IPR), according to Unified Patents, resulting in the cancellation of more than 20,500 patent claims—components of a patent that can serve as the basis for a lawsuit. Most of these claims were, in fact, being asserted in litigation at the time the IPR petitions were brought—often against multiple defendants. (Unified Patents is a company that tries to protect corporate clients from patent suits by, among things, bringing IPR proceedings.)
Five days ago the New York Times wrote about this too and the headline focused on "trolls" rather than so-called "patent death squads" (shifting the burden to the aggressors, not the defenders). [via]
The accusers in the case, Oil States Energy Services v. Greene's Energy Group, argue that taking private property is something only a court — not a government agency like the patent office — can do.

It's hard to tell how the Supreme Court will rule. Patents are not standard-issue private property, like a plot of land. They are granted by the government to encourage innovation, a public good, because inventors might not invent without a period of exclusivity over the fruits of their idea.

[...]

In a brief to the court, the Initiative for Medicines, Access and Knowledge — a nonprofit group arguing for broader access to affordable medicines — argued that the patent office's panel "is an important and necessary tool in the fight to lower drug prices because it allows the timely removal of unmerited patents, which promotes competition."

Tahir Amin, a co-executive director of the initiative, added that "there are a lot of patent trolls trying to extort rents from low-quality patents."

The Supreme Court has in recent years shown itself sympathetic to the argument that patent protections have become too restrictive. On half a dozen occasions since 2013, it has overturned decisions by Federal District Courts granting patent rights over what were ultimately fairly intuitive processes.
Expect a lot of coverage about this case in days to come. Trials by media aren't a 'thing' at SCOTUS, but certainly the patent trolls' lobby (sites like IAM and Watchtroll) will try to intervene and influence the outcome. They have already been doing this for months. Even Patently-O joined in, revealing itself as more interested in patent trolls than in patent quality. These sites/blogs would even defend the most outrageous among patents.
As a side note, "IPR" should only mean inter partes review, not this nonsense which is a propaganda term, "Intellectual Property Right". The other day we saw this article titled "The Importance of IPR protection". Based on the headline alone one can tell that it's shallow. Sadly, such is most coverage regarding patents. It's basically marketing and lobbying (for profit) rather than journalism. █
Permalink

Send this to a friend