01.23.18
Gemini version available ♊︎
Pushed around endlessly by Battistelli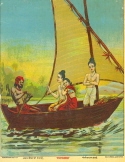 Summary: The attack on supposedly independent judges at the EPO escalates further; the judge whom the EPO was ordered to reinstate (by ILO) is being constantly pushed around, not just legally bullied
THE EPC was supposed to ensure that judges at the EPO's appeal boards would be independent. But they're not. Even the USPTO's appeal board (PTAB) is more independent, and it's hierarchically part of the same unit as the Office. We have not yet heard of PTAB judges physically or metaphorically being sent to Haar and threatened by a USPTO Director with disciplinary action/s. Never happened!
Last week we wrote about Judge Corcoran (whom Battistelli stripped/removed the title "judge" from) being threatened with yet more disciplinary action/s (as per EPO service regulations) unless he packs up his things, picks up his family (wife), and immediately move to The Hague (which can cause trouble not only for Patrick Corcoran but also his wife, who might already be employed in Munich). He is basically being removed to another country, not just a different city/suburb. Is there even any assurance of work security there? No. Is this exile? As Wikipedia puts it: "To be in exile means to be away from one's home (i.e. city, state, or country), while either being explicitly refused permission to return or being threatened with imprisonment or death upon return. It can be a form of punishment and solitude."
Reinstatement of this EPO Board of Appeal member, according to a reader of ours, is somewhat of a sham. His update states (uncorroborated but from a reliable source) that things has escalated within less than a fortnight on the new job/position in DG1.
Update to the story of the "banned judge" at the EPO. Apparently he has been transferred to The Hague and given the job of Senior Expert in Classification. This is the equivalent of sending a Detective Inspector in the Metropolitan Police to direct traffic in Skegness.

On the other hand, Classification is a job which requires many years of experience of patent searching in a narrow technical field. As a former substantive examiner, and later Board of Appeal member, the "banned judge" will not have any of the requisite experience, and cannot hope to gain it in a short time. So, not only is he being uprooted from friends and colleagues in Munich and being put on sentry duty in The Hague, it seems he is also being groomed for a series of negative appraisals and a downwards career – possible even dismissal for incompetence.
What are colleagues supposed to think? A career is being destroyed by the very people who are supposed to be punished. How can work carry on like this? How can the Boards do their job?
Marks & Clerk's Emma Foster wrote about the Enlarged Board of Appeal yesterday. This is what it's about:
In the recent decision G 1/16, the Enlarged Board of Appeal has provided clarification as to the test to be applied when examining the allowability, according to Article 123(2) EPC, of a claim that has been amended to include an undisclosed disclaimer.
Wouldn't all these recent decisions be tainted by fear of the Office? The judges themselves have already complained about that in public. They feel threatened. █
Permalink

Send this to a friend