04.12.18
Gemini version available ♊︎
In Europe also…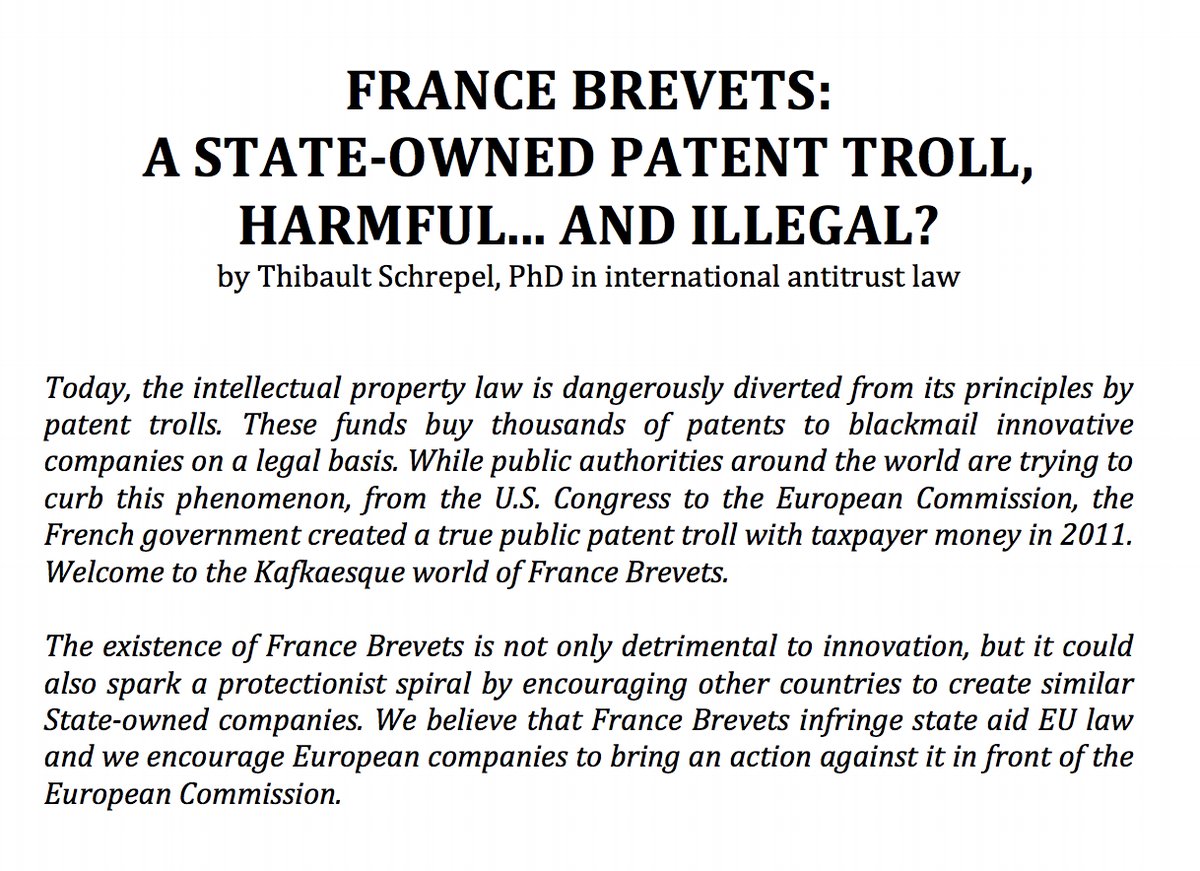 Summary: The abundance of entities that exist for no purpose other than to initiate lawsuits is a contagious threat to real innovation (or science and technology being practiced); a new jury verdict (record-breaking $500,000,000) is a reminder of this
The patent troll VirnetX, wielding a patent granted by the USPTO, uses it to make money out of extortion-type activities. This has gone on for about a decade. Apple has just lost again [1, 2] (2 more links at the bottom) and financial media put it in perspective for the small firm (troll) and the far larger one:
The jury ruled that Apple's FaceTime, VPN on Demand and iMessage features infringed four of VirnetX's patents, according to a Bloomberg News report. Damages were based upon sales of more than 400 million Apple devices, according to Bloomberg. Apple shares were down 0.1% after hours.
If Apple must pay $500 million, that is still a lot of money (even by Apple's standards). We'd like to repeat what we said last year about this case: Join us, Apple, in fighting against software patents. It'll pay off. Stop pursuing software patents. It's just bad policy and a ruinous practice. That helps patent trolls.
Speaking of patent trolls, France (home of Battistelli and birthplace of his successor, Campinos) seems to be in love with some. We have, over the years, named several. France Brevets is actually a patent troll (as hard as it may be to accept, especially because it's government-supported) and IAM wrote about it yesterday (albeit behind paywall):
In February we broke the news that France Brevets had sold a package of patents to Chinese ride sharing business Didi Chuxing. In total the sovereign patent fund (SPF) disposed of around 140 worldwide assets in a deal that underlines the fund's recent evolution. As one of the original SPFs, France Brevets blazed a trail as it looked to generate a healthy return from locally produced IP while being backed by the French government.
Yes, the French government, whose former top officials make headlines for corruption these days, actively supports patent trolls. France is also the foremost proponent of UPC (since the old days of Michel Barnier). It's a dream scenario for trolls. █
Related/contextual items from the news:
If this feels familiar, it's because we've been here before, and Apple isn't VirnetX's only target. The company has been in litigation with both Microsoft and Cisco. Microsoft settled and paid the company a total of $223 million. It now looks as though Apple may end up paying more than double that for the legal action to end. However, there is one final ray of hope for Apple.

While VirnetX won, the Patent Trial and Appeal Board (PTAB) may end up having the final say in this outcome. That's because PTAB believes VirnetX's patents are invalid even for cases currently in progress. No final decision has been made on this matter, though, and therefore the Federal Circuit refused to delay Apple's case.

VirnetX Holding Corp. won $502.6 million against Apple Inc. after a federal jury in Texas said the maker of iPhones was infringing patents for secure communications, the latest twist in a dispute now in its eighth year.

[...]

For VirnetX, the jury verdict in its favor could be a short-lived victory. The Patent Trial and Appeal Board has said the [software] patents are invalid, in cases that are currently before the U.S. Court of Appeals for the Federal Circuit in Washington.
Permalink

Send this to a friend