06.03.18
Patent lawyers resort to pseudoscience that's intended to convince us that more patents would mean greater prosperity irrespective of these patents' merit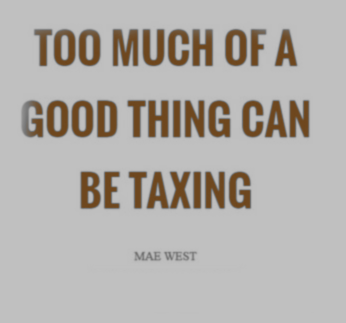 Summary: In many areas, including software, patents are not necessary and in other areas (like energy/EVs) they should be limited based on quality/public interest and only prudently dispensed
THE QUALITY of patents granted at the EPO is declining sharply (EPO insiders say so), whereas many patents granted by the USPTO are nowadays being invalidated (while many applications are also being denied). Will the patent microcosm ever learn? It's overusing and misusing the patent system, apparently 'buying' examiners in pursuit of these nefarious goals.
People are starting to notice. The reputation of patents is, as a result of that, suffering. The same thing happened to copyright law after far too many term extensions (well beyond one's lifetime), resulting in widespread attitude that's copyright-hostile. The term "copyright maximalists" inspired us to come up with — if not coin — "patent maximalists".
One week ago TechDirt wound up reposting the EFF's latest "stupid patent" rant (about a patent from Facebook; see "Stupid Patent Of The Month: Facebook Joins The Online Dating Arms Race") and media associated with these circles bashed this patent lawsuit from 23andMe. To quote some bits:
Heredity is so hot right now. In 2017, the number of people who who've had their DNA analyzed for the purposes of tracing their genealogy doubled to more than 15 million. The largest of these direct-to-consumer companies, Utah-based Ancestry, tested two million people in the last four months of 2017 alone. But that's still just a tiny fraction of the world's population. Which means there are a lot more people out there who could be tested, and the company that woos them can use their valuable data to do other kinds of research and product development. There's a lot more than just spit at stake.

[...]

The patent in dispute describes a method of analyzing regions of the genome shared by family members—dubbed "identical by descent," or IBDs. The further back in time you go, the shorter and more spread out the long idententical stretches become. And that happens in a mathematically predictable way; IBD levels decay exponentially with each generation. Which means you can pretty easily determine how related two people are just by calculating the sum of the lengths of every IBD they share and the percentage of shared DNA in each one.

[...]

"This is a super ubiquitous technique that's been around for a long time," says Alicia R. Martin, a genetics researcher at the Broad Institute. She just published a study using IBDs to reconstruct how population size and disease rates in Finland changed over generations. "In fact, as more large-scale databases of genotypes and phenotypes are becoming available, it's having a bit of a resurgence."
This company is one that increasingly looks into the business model of patent trolls. It uses bogus patents that oughtn't have been granted. Will it get its way? We doubt it. Expect a settlement at best, but never a win.
The subject of patent quality has become a 'thing' in recent years (we didn't see it debated much beforehand). Several days ago Professor Michael Risch wrote: "I'm skeptical of measures of patent quality by claim language only, but I like how he has used office actions to validate the measure. I think people will have to study this to see how it holds up, but I think it's an interesting and creative first step toward objectively judging quality."
Well, the paper he's alluding to, a new paper from Jonathan H. Ashtor, says this (from the first paragraph of a long abstract):
I construct a measure of patent novelty based on linguistic analysis of claim text. Specifically, I employ advanced computational linguistic techniques to analyze the claims of all U.S. patents issued from 1976-2014, nearly 5 million patents in total. I use the resulting model to measure the similarity of each patented invention to all others in its technology-temporal cohort. Then, I validate the resulting measure using multiple established proxies for novelty, as well as actual USPTO Office Action rejections on grounds of lack of novelty or obviousness. I also analyze a set of pioneering patents and find that they have substantially and significantly higher novelty measures than other patents.
This sounds like borderline pseudoscience — the kind of nonsense that convinced Battistelli that examiners can magically be replaced with computers. Some people out there, especially patent maximalists, even fancy using computer algorithms to automatically/autonomously generate new patent applications. They don't get it, do they? Do we want machines to write patents and then examine these patents too? What would be the point of such systems? Might as well smash this whole bubble. Always remember that public interest is a factor in patent policy and if the public no longer feels like patents serve their purpose (e.g. "innovation"), it will turn against them and demand change. The patent maximalists walk on a thin rope here and they will certainly fall if they keep pushing the envelope of maximalist agenda. EPO protests are sometimes organised by the public, not just workers.
Remember Stephan Kinsella, who turned against his own profession about a decade (or more) ago? He's still around and this new episode says: "Join Michael Malice as he speaks with American Intellectual Property Lawyer Stephan Kinsella on the current system of IP and how the implementation of its laws effect commerce, culture and society."
There are going to be a lot more 'Kinsellas' (dissenting against the patent system they came from) unless patent reason is adopted. There are nowadays patents which may, in fact, be detrimental rather than beneficial overall. How about design patents, which recently caused a big stir because of Apple v Sasmsung? We saw even Apple-leaning blogs/news sites dissenting against Apple's case and Apple's patents. In a bunch of long articles about car parts (related to the question of patents on designs) CCIA recently complained a great deal (bemoaning Apple v Sasmsung). Yesterday Reuters came out with this article titled "how carmakers hike spare parts prices" [1, 2] and here are some selected portions from the very long report:
Carmakers including Renault, Jaguar Land Rover and Peugeot have boosted revenues by over $1 billion in the past decade by using sophisticated pricing software, according to sales presentations prepared by the software vendor, Accenture, and other documents filed in a court case.

The software works, Accenture told prospective clients, by identifying which spare parts in a manufacturer's range customers would be content to pay more for, how much to raise prices by and which prices should not be hiked.

[...]

France's competition regulator said it had examined the software and did not see a reason to open a full anti-trust investigation, without explaining its thinking.

[...]

The software categorizes components as those "with or without 3rd party pricing supervision" — prices monitored by specialist publications or insurers — according to three client presentations seen by Reuters.

For example, in France, Securite Reparation Automobile (SRA), a group backed by insurers, measures car parts inflation and publishes this in the hope it will help exert downward pressure on parts inflation.
If it weren't for patents, other companies would be able to manufacture compatible parts and compete based on price. As long as designs are patented, however, there are barriers to competition and customers suffer the most. In fact, many cars will never be repaired at all because the parts are too expensive. This, in turn, harms the environment (less recycling, more manufacturing).
How about 3D-printing one's required parts? Well, this branch of technology has, for a fact, been held back for a number of decades because of patents. It's widely known that this entire field/domain saw little or no process until just over a decade ago. Another clear case against the patent maximalists? Surely, in this scenario, it's a clear-cut case. Here's a new article about "3D Printing Patents" and some very old patents (4,665,492-5,694,324; we've now nearly reached 10 million at the USPTO):
When you think of 3D printing, images of space-age shapes and maybe even a man named Chuck Hull get conjured up. Hull: the man widely dubbed as 'the father of 3D printing.' It's true Hull – now 75 and still working as chief technology officer of 3D Systems – did patent a 3D invention in 1986, but two years earlier in the heat and humidity of Greenville, SC, the idea had already been born by Bill Masters.

Masters, who still resides in South Carolina, is widely known as the father of modern kayaking, founding and running Perception Kayaks from 1975 to 1998. It was on the banks of a kayaking trip that Masters began thinking about spitballs, of all things, that eventually led to 3D printing.

[...]

"I knew in my head and heart that 3D technology could transform the way we make things when I came up with it," said Masters. "At that time, people in South Carolina looked at me as crazy because we had so little technology in the state. Now, South Carolina has transformed itself and crazy ideas are welcome here. I am proud to have been a part of my state's growth. Because of my state's visionary leaders and entrepreneurial culture I was able to leap from growing up in poverty to success."

His full list of patents related to 3D printing are: 4,665,492, 5,134,569, 5,216,616, 5,546,313 and 5,694,324.
These patents likely harmed progress in this field; the same goes for many drone patents, which are why personal drones only saw mass production less than a decade ago. Cases vary, considerations may vary also, but the pattern one can see is that over-patenting actually slows down innovation. How about these new examples regarding electric vehicles (EVs)? It's not hard to see why patents like these are only going to discourage adoption of environmentally-friendly things like EVs:
A new Patentsnap report reveals the leading jurisdictions and companies for electric vehicle related patent applications
These patents are going to price EVs out of reach.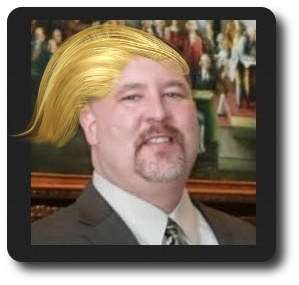 Then there's the old question about drug patents, especially patents on drugs which can save lives rather than just enhance something. Patent extremists like Watchtroll have just unleashed this rant titled "The Myth of 'Trivial' Drug Patents" (never mind if taxpayers' money funds much of the discovery) and 5 days ago in Watchtroll ("IPWatchdog") the authors were bashing patent quality, engaging in pure marketing by (and for) Watchtroll himself (again a couple of days later) and spreading this pseudoscience, as usual (Watchtroll is very technology- and science-hostile a site). It is almost as though these people don't care about science and only about lawyering fees. Well, because they do… the latter… for a living. This is what we call pseudoscience:
In this article, I compute a "three-year grant rate" that shows the probability of obtaining a granted patent within three years of the first office action.
Basically, Watchtroll thinks it's about statistics (pendency for patents) rather than the pertinent patent at hand. It's rather worrying that some people still take this "Fox News of patents" site seriously. Yesterday Watchtroll attacked technology-friendly politicians again. █