07.15.18
Hype waves that technical people can't quite make sense of (so they issue a patent anyway)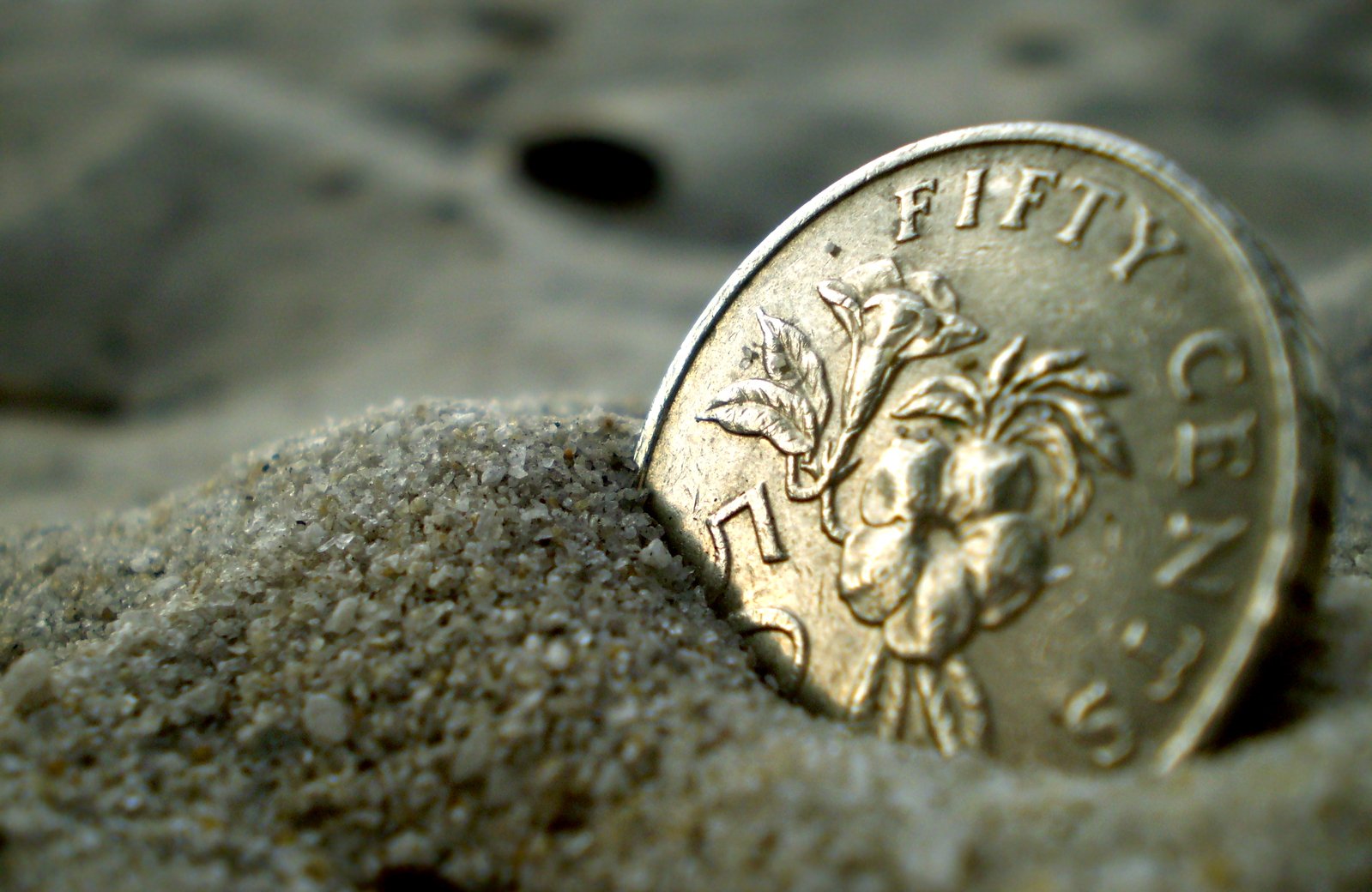 Summary: Looking for a quick buck or some low-quality patents (which courts would almost certainly reject), opportunists carry on with their gold rush, aided by buzzwords and hype over pretty meaningless things
Dallas, Houston and other large Texan cities have been trying to attract patent trolls with their software patents that courts in Texas would blindly accept after the USPTO granted them (instituted a monopoly). It was a short-sighted strategy because it's a deterrence for practising companies, more so after TC Heartland (a decision issued by SCOTUS just over a year ago).
A patent boosters' site, "Dallas Invents" (or "Dallas Innovates") being its name, took note of some recent patents. From the summary:
Patents granted include Toyota's steering wheel that illuminates via touch; AT&T's electrical switch that generates signals through acoustic inputs; Frito-Lay's method for removing part of a food product through an "abrasive stream"; and Conduent Business Services' method to create a classifier that predicts a user's personality type.
A lot of these are software patents, including the "method to create a classifier that predicts a user's personality type." These are, once again, just software patents disguised as something else — something that a Patent Trial and Appeal Board (PTAB) inter partes review (IPR) would likely characterise (to reject) as abstract under Section 101 (35 U.S.C. § 101). Is the USPTO asleep at the wheel? Has it not been paying attention to SCOTUS and CAFC (Federal Circuit) decisions? Even District Court cases are nowadays mostly rejecting such patents. Towards the end of the week, for instance, Donald Zuhn covered a District Court case in which one party was "arguing that the claims of the '831 patent are invalid under 35 U.S.C. § 101 as being directed to patent-ineligible subject matter and for being void of any inventive concept."
It's about DNA, not software. From Patent Docs's concluding part:
The District Court therefore determined that the '831 patent is directed to patent-ineligible subject matter.

With respect to the second step of the patent eligibility analysis, Natera argued that the '831 patent does not contain an inventive concept because the selective enrichment of DNA in the patent involves well-known, routine, and conventional amplification techniques. Illumina responded by arguing that the '831 patent improves upon prior art techniques by addressing a need for selective enrichment of DNA sequencing for aneuploidy analysis to avoid producing non-target amplification products.

In denying Natera's motion, however, Judge Illston determined that "at this stage in litigation the factual record is not sufficient for the Court to conclude whether there is an inventive concept." In particular, the District Court noted that it "cannot determine whether the amplification of 'at least 100 different non-random polynucleotide sequences' and the performance of 'successive rounds of amplification using primers that are directed to sequences within the products of prior amplification reactions' are routine or conventional" (emphasis in order). In addition, the District Court noted that it "cannot determine whether the claimed selective enrichment leads to a technological improvement."
Watchtroll has just found an opposite example — one which involves drugs rather than DNA:
AstraZeneca owns the '237 and '767 Patents, which are directed to pharmaceutical formulations, intranasal administration devices, or aqueous solutions of zolmitriptan, a selective serotonin receptor agonist. The '237 and '767 Patents are embodied in Zomig® (zolmitriptan), a nasal spray AstraZeneca developed for the treatment of migraines. In 2012, AstraZeneca and Impax entered into an exclusive agreement for the distribution, license, development, and supply of Zomig®. In June 2014, Lannett filed an Abbreviated New Drug Application (ANDA), seeking approval for a generic version of Zomig® Nasal Spray, alleging non-infringement and/or invalidity of the '237 and '767 Patents.
Obviousness could not be established in this case and it's considered patent-eligible subject matter. But what about software?
What we've been finding more and more of (over the past year or two) is the use or misuse of buzzwords. Richard Kemp from Kemp IT Law, for instance, has just perpetuated this lunacy of calling software patents "cloud" in order to bypass the rules (using a buzzword that typically means server/s). From the article:
The migration to the cloud and transformation to digital now so visibly under way are moving intellectual property (IP) centre stage as all businesses become software companies.

[...]

Waiving LOT membership fees suggests expectations are defensive rather offensive. In this use case, access to a large defensive portfolio like Microsoft's Azure IP Advantage should also be considered.
He's promoting Microsoft's protection racket, "Azure IP Advantage" [1, 2, 3, 4, 5, 6, 7, 8, 9, 10, 11, 12, 13, 14, 15, 16, 17, 18, 19, 20] as well as LOT Network.
Elsewhere in the news, e.g. these two pages [1, 2] ("IBM Receives Six Blockchain Related Patents In One Week") we're seeing patent thug IBM. It is still harvesting bogus software patents by calling them "blockchain", "AI", and "cloud". In this particular example:
IBM is actively working on innovations in the distributed ledger technology (DLT). In the span of a week, the US tech giant was awarded six blockchain-related patents by the United States Patent and Trademark Office (USPTO). Two of the patents were awarded on Thursday, while four patent applications were approved last week.
"Blockchain" has become a catch-all phrase for "database" in some contexts (or simply storage). Servers are "cloud". Algorithms are "AI". Watch what Typerium is doing [1, 2]; it's pursuing bogus software patents that PTAB would likely reject as abstract under Section 101, but with words like "Innovative" and "Blockchain" maybe these applications will be successful. Blockchain has become the hype/buzzword of choice these days [1, 2], especially in the financial sector when one seeks patents on software/business methods.
Software patents on DRM, for example, are something to be condemned, not hailed/celebrated. But what happens when the term "blockchain" is thrown in [1
2]? CoinGeek and other cryptocurrency-centric sites were absolutely giddy about it [1, 2, 3]. nChain pretends that it is "Open Source", but actually it's a force for bogus software patents (even in Europe or the EPO). No such thing can ever help Free/Open Source software and because the patents pertain to digital rights management (DRM) it couldn't get any worse. "nChain," one item says, "the global leader in research and development of blockchain technologies, is pleased to announce issuance of another three patents by the European Patent Office. These three patents, issued on July 11, 2018, are all methods to enforce digital rights through the use of blockchain technology."
Watch the EPO falling for buzzwords:
European Patent (EP) No. 3295349, entitled "A method and system for verifying integrity of a digital asset using a distributed hash table and a peer-to-peer distributed ledger," describes a system that uses a standard BCH transaction, with additional metadata, to reference an entry within an external distributed hash table (DHT). To show the integrity of a digital asset, its signatures must align with the signatures on the DHT as well as the signature on the blockchain transaction itself.

The second patent, EP3295362, is for "A method and system for verifying ownership of a digital asset using a distributed hash table and a peer-to-peer distributed ledger." Just as its name suggests, this invention adds another set of cryptographic operations based on the first patent's technique to validate a digital asset's current owner.

Finally, there's EP 3295350. This invention, titled "A method and system for verifying ownership of a digital asset using a distributed hash table and a peer-to-peer distributed ledger," is described as a logical extension of the technique in EP 3295362, which allows a computer software to check the user's right to execute it before the software is launched.
Why are these patents being granted? That's software! Here's more from Bitcoin News:
The blockchain technologies research and development firm, Nchain, has acquired three new patents that have been issued by the European Patent Office. The company's latest intellectual property invented by Nchain's chief scientist, Dr. Craig Wright, cover "digital rights management using blockchain."
nChain, as we noted here before, seems to be doing nothing but harvesting software patents (even at the EPO where it's not allowed). It's even buying patents. Lawsuits to come? It these patents ever get tested in courts (in Europe or elsewhere), expect them to perish. But at what cost to innocent defendants? █