11.11.18
Gemini version available ♊︎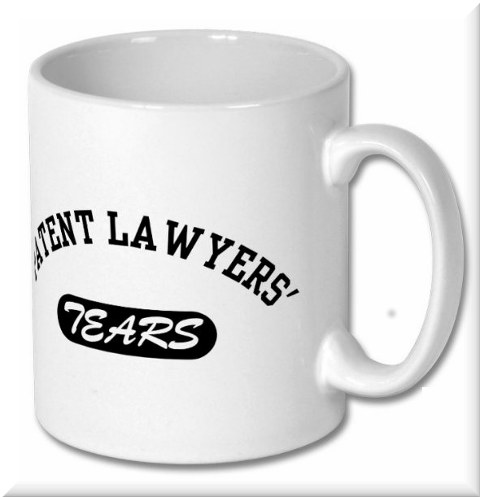 Summary: The litigation giants and their drones keep insisting that they're interested in helping scientists; but sooner or later the real (productive) industry learns to kick them to the curb and work together instead of suing
THE US Patent and Trademark Office (USPTO) has fallen prey or has been compromised at the hands of the litigation lobby. Patently-O has just promoted IPO indoctrination videos and Gene Quinn (Watchtroll) carries on with his patent propaganda (it's pretty shallow and easy to debunk, albeit it's time-consuming and brings attention to the original).
"If companies/people learn to get along with each other, these lawyers will become redundant and their occupation mothballed."From what we can gather, litigation-wise the US changed for the better; the number of patent lawsuits fell sharply, OIN has just added another member to its non-aggression (no litigation) pact [1, 2, 3, 4], and this major case between Nokia and Blackberry came to an end without a clear winner. Only the lawyers won (money, legal bills) and the lawsuit basically got dropped (not even a settlement). As Bloomberg put it some days ago:
BlackBerry and Nokia agreed to end a patent-infringement lawsuit over royalties on Nokia's mobile network products that use an industrywide technology standard, according to a court filing.

A federal judge in Wilmington, Delaware, Nov. 7 granted the companies' request to dismiss the case, according to a filing on an electronic docket.
Crackberry, a pro-Blackberry site, seemed pleased with the outcome and said:
Back in February of last year, BlackBerry filed a patent infringement lawsuit against Nokia alleging Nokia's networking gear, including its Flexi Multiradio base stations, radio network controllers, and Liquid Radio software infringed 11 patents. Now, the two have dropped the suit.

At the time the complaint was filed, BlackBerry noted that the company 'was seeking to 'obtain recompense for Nokia's unauthorized use of BlackBerry's patented technology', and while they were not looking to block use, they wanted Nokia 'to license them on fair and reasonable terms' because according to BlackBerry 'Nokia has persisted in encouraging the use' without a license from BlackBerry.
Well, "dropped the suit" and settling isn't the same thing (although no details are given). Either way, that can't possibly be good news for lawyers. If companies/people learn to get along with each other, these lawyers will become redundant and their occupation mothballed. █
Permalink

Send this to a friend