01.14.19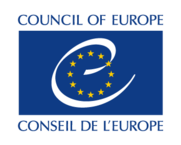 Summary: It's now the Council of Europe's turn to speak out about the grave state of international organisations that exist in Europe but aren't subjected to European law (which they routinely violate with impunity)
THE STAFF Union of the European Patent Office (EPO), SUEPO, has finally said something for the first time since November. Not only did it produce and publish German/French translations of an article; it also wrote about this document dated a week ago.
"The EPO intentionally conflates speed with quality. Should we also judge patent (court) cases by how quickly a decision is reached?"Unfortunately, it does not directly relate to or speaks of the EPO. "Fundamental rights" is what it's about. "Jurisdictional immunity of international organisations and the rights of their staff" is the title. SUEPO said: "As a quick reminder, this discussion was largely triggered by the situation at EPO at the time Prof. Liesbeth Zegveld representing SUEPO was heard by the Council of Europe on the question considering the worrying social developments which impacted (and still impact) the EPO."
The document mentions the EPO or patents not even once. It does, however, show their recognition of the underlying issues. Mr Volker Ullrich, Mr Stefan Schennach and others were involved. So what will happen next? Time will tell, but it's possible that there will be no concrete changes (judging by past experiences). They might even pretend to themselves that António Campinos magically solved all these issues.
The World Intellectual Property Review (WIPR) has meanwhile written about this new complaint from IP Federation, part of Team UPC. Broader recognition that EPO is now a liability even to the UPC fanatics? To quote:
UK-based trade association, the IP Federation, has urged the European Patent Office (EPO) to commission a "comprehensive and impartial study" in view of concerns over a potential new system of patent deferral.

In December, the EPO launched a consultation on potentially introducing the system, which would allow for the examination of some European patents to be postponed. The consultation closed on Friday, January 11.

In a letter to EPO president António Campinos dated January 11, secretary of the IP Federation, David England, started by saying that a deferral would allow greater flexibility in the time it takes for a European patent application to be processed.

England's letter said that a study should observe the effects of a postponed examination on the EPO, applicants and third parties.
Campinos couldn't care any less about quality of patents; he actively promotes software patents in Europe — something that the EPO's official Twitter account last did only hours ago. The EPO intentionally conflates speed with quality. Should we also judge patent (court) cases by how quickly a decision is reached? █