02.23.19
An attack on judges and courts persists and it's being waged by litigation fanatics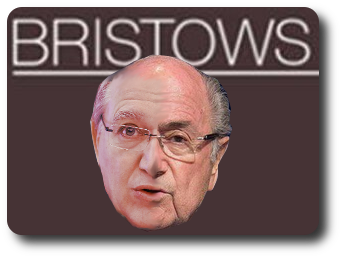 Summary: In spite of the Unified Patent Court Agreement being a lost cause (thankfully so), Bristows LLP carries on with its 'holy war' against the FCC and against courts that aren't patent maximalists like the European Patent Office
THE European Patent Office (EPO) may carry on granting European software patents and António Campinos can publicly promote these all he wants (calling them "AI" and other misnomers). European patent courts, however, don't give a damn. They know their national laws, they can interpret the EPC, and unlike the EPO they don't regard/consider the EPC to be toilet paper. D Young & Co LLP's Stephanie Wroe recently published "Added matter: disagreement between Patents Court & EPO" (highlighting the EPO's departure from the law or caselaw). Here's a portion, regarding a case we mentioned earlier this month:
Added Matter: disagreement between Patents Court and EPO, plus an injunction covering more than the claimed medical use indication. Novartis Pharmaceuticals UK Limited v Dr Reddy's Laboratories (UK) Limited [2019] EWHC 92 (Pat).

Because of a different stance on added matter, Novartis were able to obtain a preliminary injunction from the Patents Court of England and Wales preventing Dr Reddy's Laboratories from launching a generic version of the drug everolimus (which is sold under the name Afinitor). The injunction prevents sales of the generic drug for the claimed medical use and for other medical uses.
This legal war on generics is what UPC boosters are eager to inflame. People die as a result, but few people and their lawyers profit insanely. They write about it all the time. They want embargoes, injunctions, and raids. The sorts of things that make patent trolls all giddy, too… rendering extortion by the likes of MPEG-LA much easier (presumption of guilt with immediate sanctions). Florian Müller said a few days ago that they had done this in Germany earlier this month.
"This legal war on generics is what UPC boosters are eager to inflame"No British firm does more SPC/FRAND/SEP propaganda than Bristows; we covered many examples in the past. So it's hardly surprising to see virtually all the latest UPC coverage centered around Bristows, including the usual slant.
WIPR has just been quoting Bristows as a primary source on this subject, starting with the following introduction: "On Wednesday, February 20, the BVerfG published the list of cases which it intends to decide this year. The complaint, which was filed by Düsseldorf-based attorney Ingve Stjern [sic], is placed fifth in a list of eight cases allocated to Justice Huber in the Second Senate. In June 2017, the court announced it was delaying Germany's ratification of the UPC Agreement because of the complaint."
So then they speak to and/or cite liars from Bristows who repeatedly lied about what happened at 1 AM (lots of posts covering up the abuse, as we noted at the time).
"Funny how they never mention Stephan Harbarth's controversial background in politics. A lot of this process has been inherently political and politics seem to have been interjected into the FCC, too."Here is what Team UPC wrote about the above, in effect quoting Team UPC: "He added: "If nothing else, the new listing shows that the German Federal Constitutional Court is not influenced by politics, and in particular Brexit." Agree."
"Even within the circles of European patent professionals we've seen Bristows occasionally mocked for distortions and exaggerations that do a disservice to the reputation of patent lawyers as a whole."Funny how they never mention Stephan Harbarth's controversial background in politics [1, 2]. A lot of this process has been inherently political and politics seem to have been interjected into the FCC, too. Time will tell…
In "German complaint against UPCA ratification on 2019 decision list Constitutional Court," another new post on this subject, Team UPC gets excited over nothing and this is likely Bristows in "Kluwer Patent blogger" clothing. It's like Bristows is infecting not only blogs but also news sites with its talking points, which are as usual misleading. Even within the circles of European patent professionals we've seen Bristows occasionally mocked for distortions and exaggerations that do a disservice to the reputation of patent lawyers as a whole. █