03.15.19
Giving the "red card" to judges with "unfavourable" (to the Office) opinions?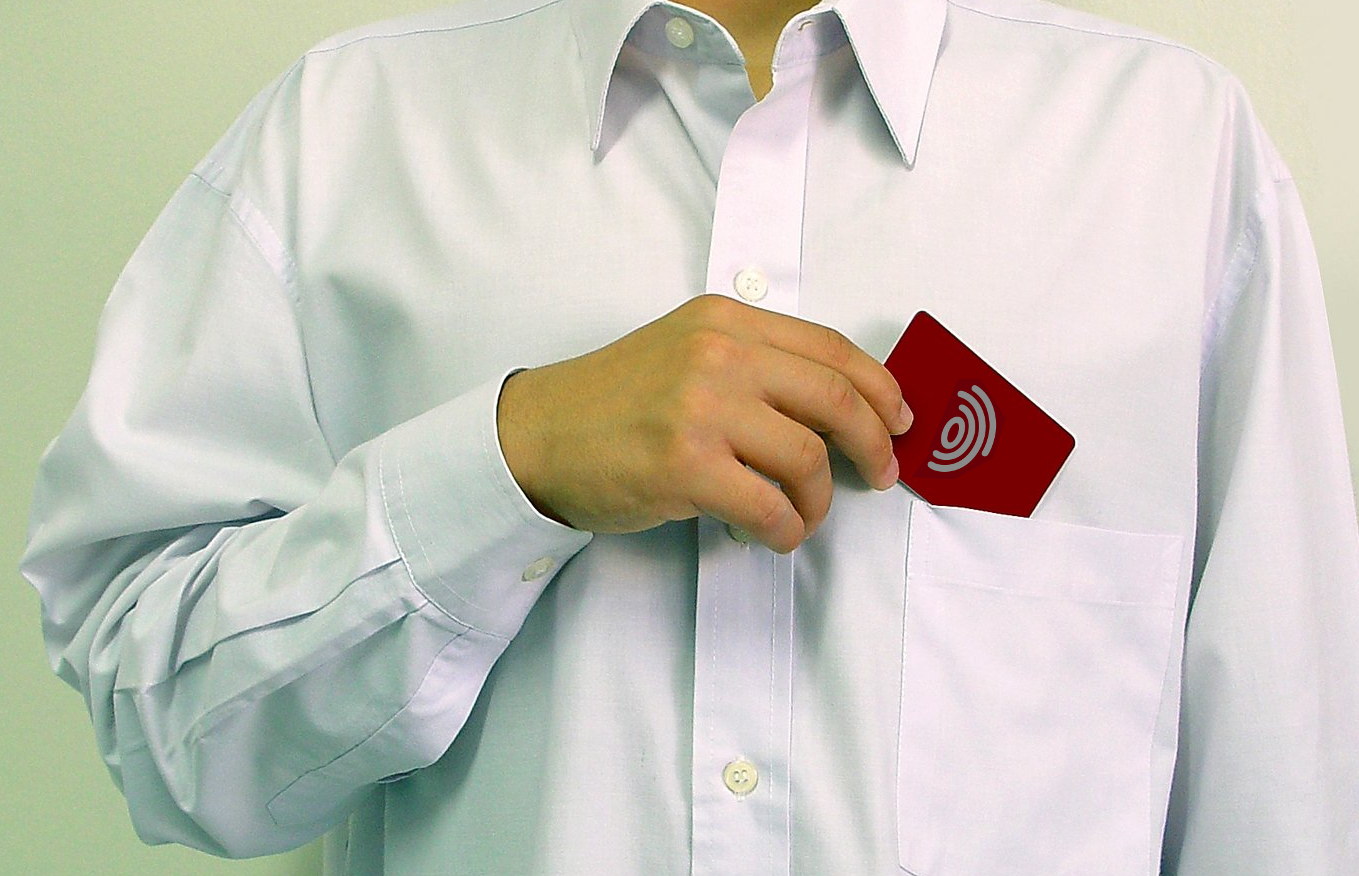 Summary: Software patents continue to be granted (new tricks, loopholes and buzzwords) and judges who can put an end to that are being actively assaulted by those who aren't supposed to have any authority whatsoever over them (for decisions to be impartially delivered)
NEARLY nine months have passed since António Campinos took charge; he has birthed no fixes, no reforms, nothing. SUEPO already compares him to Battistelli, who gave him this job. Battistelli himself probably belongs in prison, but the way the justice system works in France, it can take up to a decade for things to move (see Nicolas Paul Stéphane Sárközy de Nagy-Bocsa, a close ally of Battistelli).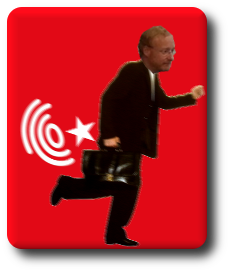 Corrupt European Patent Office (EPO) officials, in violation — a gross violation too we must stress — of Office rules and its very constitution, the EPC, attacked a judge and then sent all of his colleagues away (to exile in Haar). Even patent maximalists are unable to ignore that. This was covered by Dr. Bausch earlier this month and now comes this article titled "Is The Location Of The Boards Of Appeal In Haar Contrary To The EPC?" (almost a rhetorical question)
What can the case entail when judges are not independent? It is a cyclical problem.
To quote:
The facts of this case are rather unusual, in that the appeal in question was filed by a "third party" against a decision to grant a European patent. The appellant sought to argue that its appeal was admissible on the basis that (a) the patent was granted despite clarity objections raised in third party observations during pre-grant examination, (b) clarity is not available as a ground of post-grant opposition, and so (c) the only available remedy for the third party was to appeal against the decision to grant.

The Board of Appeal summoned the appellant to oral proceedings in Haar (where the Boards of Appeal are located). In response, the appellant requested that the oral proceedings were relocated to Munich, on the basis that Haar is not specified in the EPC as a location of the EPO. The Board of Appeal then cancelled the hearing and referred the above questions to the Enlarged Board of Appeal. Specifically, the Board of Appeal considered that input from the Enlarged Board of Appeal was needed concerning the right to oral proceedings in the case of prima facie inadmissible appeals (question 1) and whether the appeal was in fact prima facie inadmissible (question 2). If the answer to either of questions 1 and 2 is no, the Enlarged Board of Appeal will then consider whether Munich encompasses Haar.

Question 3 is perhaps of more general interest than the questions 1 and 2. Article 6(2) EPC states that "The European Patent Office shall be located in Munich. It shall have a branch at the Hague." The Protocol on Centralisation provides for a sub-office in Berlin. The Boards of Appeal moved from a central Munich location to Haar (which is suburb of Munich) in 2017. If Haar is not considered to be in Munich, then the current location of the Boards of Appeal could be found to be contrary to the EPC.

The Boards of Appeal's move to Haar was not universally popular, and indeed it happened against a backdrop of tension between the then-President of the EPO and Boards of Appeal. It will therefore be interesting to see how the Enlarged Board of Appeal responds to question 3 (assuming it answers "no" to one of questions 1 and 2). Of course, the Enlarged Board of Appeal will be able to avoid answering question 3 if it answers yes to both questions 1 and 2.
The U.S. Patent and Trademark Office (USPTO) has moved in a similar direction; the Chief Judge of the Patent Trial and Appeal Board (PTAB) was moved to another (less important) position and inter partes reviews (IPRs) are under attack from the Office, not the courts (the Federal Circuit and SCOTUS fully support IPRs and 35 U.S.C. § 101). Josh Landau of CCIA has just explained the importance of a CAFC case about PTAB and the Trump-appointed Iancu at the USPTO (who dislikes patent quality) as follows:
Today, the Federal Circuit will hear oral argument in the BTG v. Amneal Pharmaceuticals case. In addition to standard disputes over whether the patent-in-suit was obvious and whether it was infringed, this case presents a novel issue regarding estoppel for IPR petitioners.

Essentially, the question is whether a petitioner who successfully challenges a claim at the PTAB is barred from arguing invalidity of that claim in district court. BTG—and the USPTO, in an amicus brief—argues that if you win at the USPTO, you thereby have to lose at district court, at least until all rehearings and appeals are exhausted.

Appeals are a process that can take years—years during which you might be barred from putting your product on the market, even though the USPTO already said that there was no valid patent blocking your path.
We duly note that Watchtroll published a couple of anti-PTAB posts last night, along with "Don't Give Up: Section 101 Allowances Are Up at USPTO" (so writes the new editor of Watchtroll and the term "don't give up" gives away who she really lobbies for). There's this new response to a subcommittee that calls itself "Intellectual Property" [sic], but staying focused on Europe at the moment, let's just say that there's a growing parallel here because the Office generally ignores court cases, insists on granting patents that it knows court would reject, and generally adopts a justice-hostile atmosphere focused on patent maximalism. The methods are similar too. In our daily links we've included news about new PTAB leadership.
Bearing in mind that software patents are not allowed in Europe, the EPO and USPTO both render "AI" the "open Sesame!" for patents on algorithms. The EPO has in fact just formalised yet another open door for applications that really ought to be rejected outright. Call databases or linked lists "blockchain" and voila! Patent granted.
"EPO publishes blockchain conference report," said yesterday's headline (warning: epo.org link), having composed a report on a software patents advocacy event it organised along with patent trolls from another continent. Here they go again:
As a follow-up to its "Patenting Blockchain" conference, the European Patent Office (EPO) has published a conference report entitled "Talking about a new revolution: blockchain" to provide insight into the impact of this technology on the patent system. Held at the EPO in The Hague in December last year – the conference was the first event organised by an IP5 office on this topic.
Notice the mention of IP5, which includes USPTO.
We have meanwhile also found KIPA serving toxic agenda, having just hired a man whose "main technical expertise lies in signal processing and software patents…"
He comes from France:
Prior to joining SFK, Burö worked in Volvo's patent department and was responsible for IP at Renault Trucks in Lyon and creating an IP function in the US.
Will he help call software patents "SDV" or similar? How about "AI"? There's no software anymore; it's all just "AI" nowadays. For patenting purposes, overcoming the bans for the most part, this is what they call everything with if-else statements. Published this week was this article titled "Keys To Successful AI Patents In The US And Europe," which in turn cites WIPO:
On Jan. 31, 2019, the World Intellectual Property Organization, released its first publication in a series of "Technology Trends" studies.[1] This study concerned inventions based on artificial intelligence. Unsurprisingly, WIPO found…
This WIPO agenda was covered here before. Should WIPO or courts be in charge of policy? WIPO is about as rogue as the EPO.
Also see this new article titled "Turkey's national strategy on AI: Where to next?"
"Campinos passively it not actively perpetuates injustice."Citing WIPO's propaganda on "AI", it mentions patents. Imagine making a country's strategy a mere buzzword like "AI" in relation to patents. From the article: "It is said that China is ahead of other countries when including in AI in their national strategy. AI as an agenda topic of international institutions reveals objective data as far as possible to the question "Which country is leading the AI sector?" A key report that the U.N.'s World Intellectual Property Organization (WIPO) published helps keep a finger on the pulse of the world in terms of country, company and sector categories."
Shouldn't the Boards of Appeal put an end to this whole "AI" nonsense? Can they? As it stands at the moment, by their very own admission, they still lack independence. 9 months later Campinos did absolutely nothing about it. Campinos passively it not actively perpetuates injustice. █