06.02.19
Gemini version available ♊︎
Guest post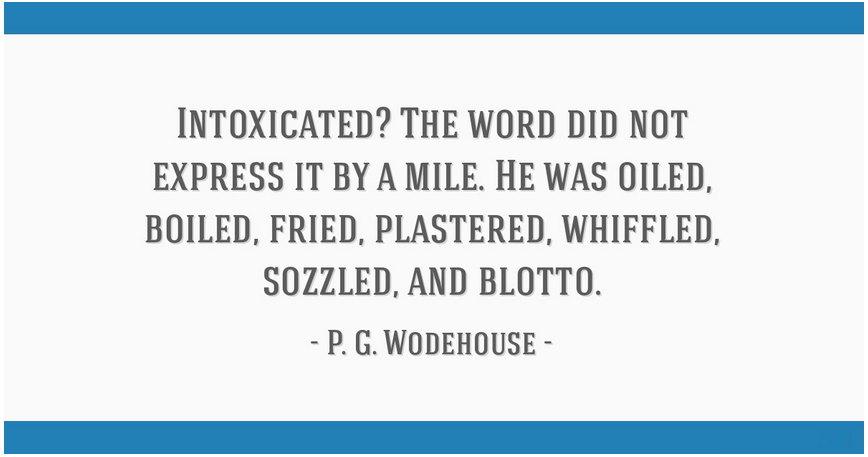 Summary: The resident of the EPO pub is said to have thrown yet another major tantrum (like the former resident)
The EPOnian grapevine is buzzing with speculation about a recent incident of "disorderly conduct" at Munich Airport reportedly involving a VIP passenger who was "in his cups". As so often happens in the enigmatic realm of EPOnia (European Patent Office), the facts are thin on the ground and rumours are rife. But investigations are continuing and it should not be long before more details emerge…
"Take-off had been scheduled for 14:40 but was delayed until 15:31."During a recent routine data-gathering exercise, a member of the EPOnia plane-spotting club noticed that last Monday, 27 May, the afternoon flight LH 2288 from Munich to Brussels was delayed for almost an hour. Take-off had been scheduled for 14:40 but was delayed until 15:31.

Nobody was inclined to give the matter a second thought until a curious Google Cache explorer stumbled across the following entry from an online aviation forum.

The forum link was active on 27 May 2019 but it seems to have disappeared in the meantime.
The identity of the VIP who caused the delay in the flight schedule has not yet been officially revealed.
For the moment there are only unconfirmed reports that his arrival was accompanied by a loud royal fanfare and shouts of "Make way for António the Unsteady!" as he entered the plane.
This was reportedly followed by an rousing rendition of the popular Bavarian beer-hall song "Ein Prosit der Gemütlichkeit" in what some have described as a distinctly Mediterranean accent…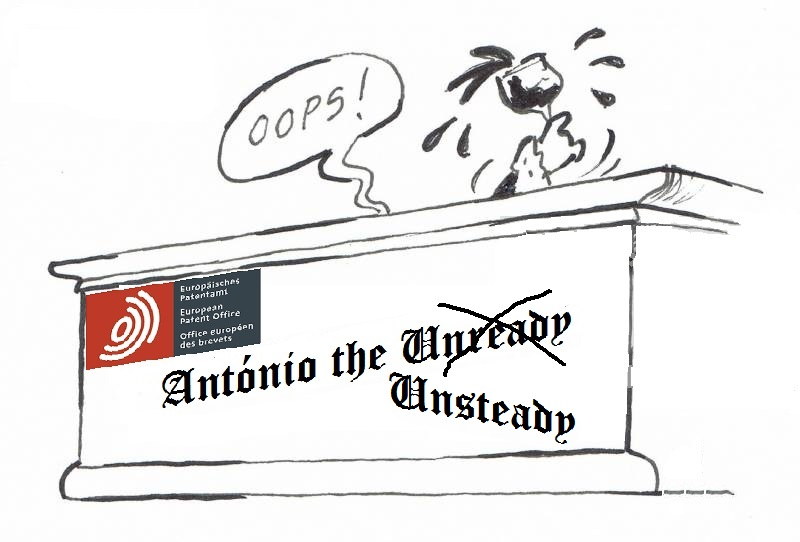 The exact details of what happened when the police arrived on the scene are still not known but there have been unconfirmed reports of exchanges along the lines of:
"What do you mean drunk? I am as jober as a sudge! Or at least as sound of mind as one of those inmates out in Haar…"
Sharp fragments of legal jargon such as "diplomatic immunity" are also reported to have been thrown about but the slurred and incoherent delivery made it difficult for the bemused audience to follow the arguments being presented.
As he was escorted off the plane by the police some bystanders claim to have heard the distressed VIP shout "Unhand me, you varlet! You know not whom you touch!"
It's hardly surprising that the EPO rumour-mill has gone into overdrive with speculation about the nature of the unnamed VIP's aborted mission to Brussels.
Suggestions that he may have had a date for a "liquid lunch" with Jean-Claude Drunker have been doing the rounds but as yet there is no confirmation of this.

No comment from the EU press office in Brussels
Other insiders have dismissed the whole affair as a cheap PR stunt, which went pear-shaped. According to this theory, the aim of the exercise was to rebrand a rather passive "very silent cricket" as more assertive "drunken grasshopper".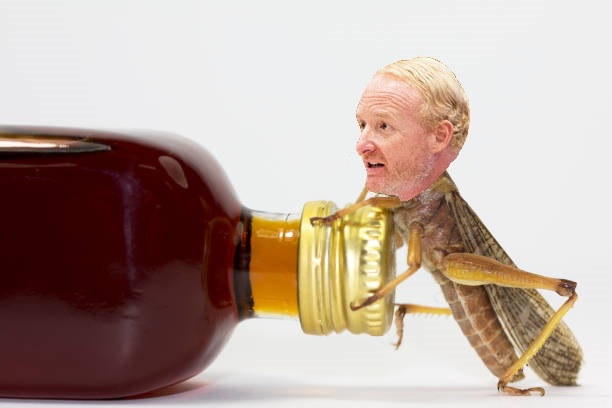 The idea was to tank him up with "Dutch courage" so that he could reinvent himself as a "tough guy" able to face down the officious "jobsworth" cabin crew on a Lufthansa flight.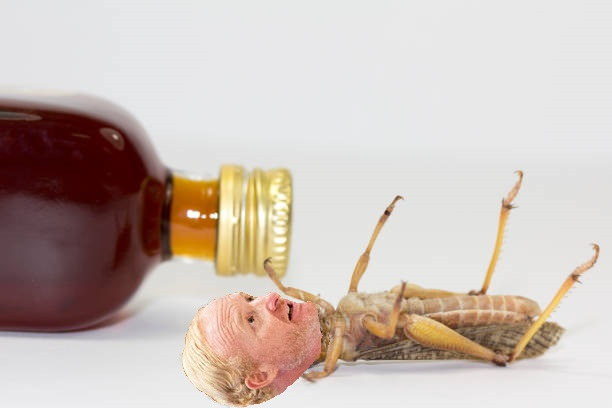 If this really was the plan, then it turned out to be a case of "many a slip 'twixt cup and lip" as his PR advisors failed to reckon with the strong arm of the Bavarian airport constabulary.
Efforts to get to the bottom of the matter are continuing and all plausible lines of investigation are being pursued. A detailed report is in the pipeline so stay tuned for more shortly. █
Editor's note: Campinos is like Battistelli in a lot of ways (not just their nationality), so this hypothesis is very plausible
Permalink

Send this to a friend