06.18.19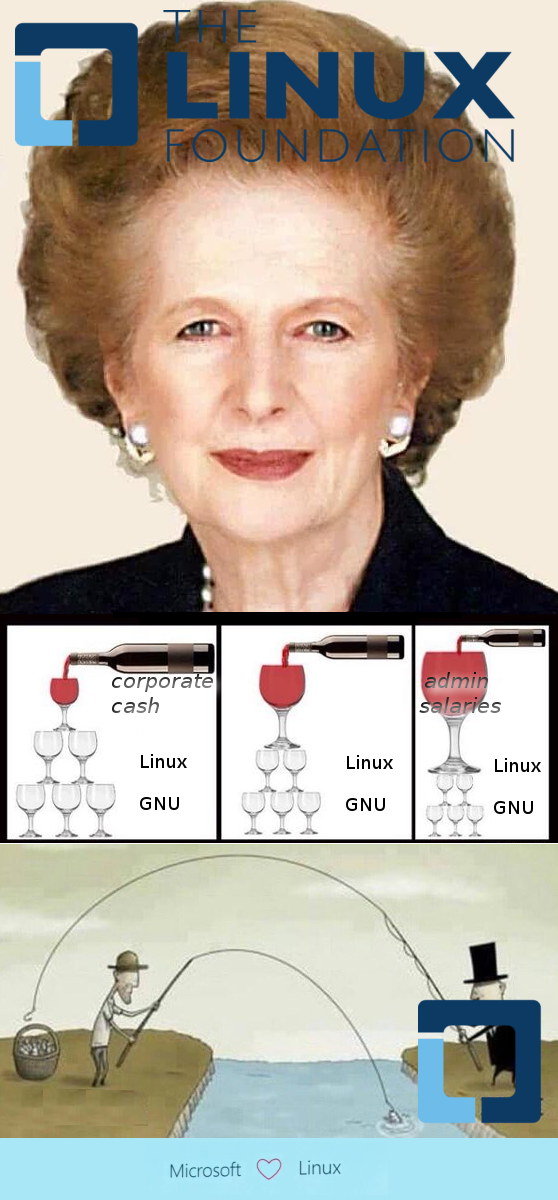 Summary: The Linux Foundation's plan, illustrated

Contents
Web Browsers

Mozilla

When Firefox 68 goes to general release next month, it will ship with an updated CSS Scroll Snap specification. This means that Firefox will support the same version of the specification as Chrome and Safari. Scroll snapping will work in the same way across all browsers that implement it.

In this post, I'll give you a quick rundown of what scroll snapping is. I will also explain why we had a situation where browsers had different versions of the specification for a time.

Mozilla has shipped a fix for MFSA2019-18 in Firefox 67.0.3 and 60.7.1. This exploit has been detected in the wild, and while my analysis indicates it would require a PowerPC-specific attack to be exploitable in official TenFourFox builds (the Intel versions may be directly exploited, however), it could probably cause drive-by crashes and we should therefore ship an urgent fix as well. The chemspill is currently undergoing confidence tests and I'm shooting to release builds before the weekend. For builders, the only change in FPR14 SPR1 is the patch for bug 1544386, which I will be pushing to the repo just as soon as I have confirmed the fix causes no regressions.

FSF/FSFE/GNU/SFLC

Ever since Microsoft, one of the original and squarely proprietary tech giants, pivoted from software to services some years back, its relationship with free and open source software seems to have improved.

For one thing, Microsoft replies on such things as open source flagship Linux for its cloud infrastructure. And the company also made a series of moves indicating it was now a better, gentler version of its old self, seeking not only to use open source software but also contribute back to it.

GIMP, or GNU Image Manipulation Program, is more than just a photo editor. It also has sophisticated image manipulation tools, which will appeal to pros as well as regular uers.

GIMP has the expected assortment of basic features, including cropping and straightening to adjusting brightness, contrast, and color balance to name a few. Plus it has more advanced tools, like layers, content rescaling, and animation, plus the ability to add blur, noise, and distortion, among other effects.

In fact GIMP offers most of the features that Photoshop has, even if it is missing things like other color modes besides RGB and the capability for non-destructive editing. Even better, GIMP's interface is very customizable, and its features are expandable. Since it is open source, GIMP community members can create plugins, and they often do, sharing them to the rest of the community for free.

Programming/Development

Libhandy 0.0.10 just got released, and you can get this new version here.

A new minor release of the anytime package is arriving on CRAN. This is the fifteenth release, and first since the 0.3.3 release in November.

Despite the popularity of cross-platform development solutions, a new survey from JetBrains shows native tools still rule in the mobile space.

Seems okay, far better than the initial results. Although I should say, I deviated from what I thought I would need to write. First I assumed that I don't have to write another boost::graph wrapper for KisPaintDevice, but I had to. That was one heck of an experience. In one of the last few posts, I ranted on Dmitry's interpretation of the Graph, turns out we were on the same page but I understood his explanation the wrong way. I should put more attention to details from now on I guess.

All the pixels are connected to each other, but they only have an edge between them if they are adjacent. If in center, the out degree would be 8, if in corners, 3 and if in edges, 5. There are some other cases too, but I will leave them for the moment.

While writing the wrapper, I also got to know some of the cool features and techniques of C++, which I will be writing posts on as soon as I get some time, concepts, traits, avoiding virtual functions and what not. It is commendable that how boost approaches boost::astar_search, there is not a single virtual function, you don't have to inherit anything (you can though for safety), just templates and traits, you are done.

I've seen the inside of the Google and Amazon tech stacks. There are common threads that run through them and also, I bet, through most BigTechCos. Here and there down the stack is a lot of C++ and vestigial remnants from earlier days, Perl or PHP or whatever. Out in front of humans, of course, JS. But in between, there are oceans and oceans of Java; to a remarkable degree, it runs the Internet. Except for, here and there, you find a small but steadily increasing proportion of Go.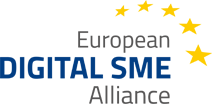 Summary: The patent extravaganza in Europe harms small businesses the most (they complain about it), but administrative staff at patent offices only cares about the views of prolific applicants rather than the interests of citizens in respective countries
THE Battistelli/Campinos-run EPO is a blatant, shameless promoter of software patents in Europe, as we last noted earlier today. Similarly, the new USPTO Director is hostile towards 35 U.S.C. § 101 because he has long been an advocate of software patents. He made money from litigation, just like Michael Borella who earlier today promoted the rigged 'panels' that merely discredited the US Senate. What makes these people so sure that 'dissing' courts/judges is a good idea? It only aggravates them.
"They're an illusion of value (like Ponzi schemes) or simply fake 'assets' that are just a piece of paper courts would spit at."Earlier today Ben Wodecki (IPPro Magazine) wrote about "HEY HI!" (AI) patents — whatever they actually are; they're usually just bogus, abstract patents. They're an illusion of value (like Ponzi schemes) or simply fake 'assets' that are just a piece of paper courts would spit at.
It certainly seems like UK-IPO is trying to attract dubious applications; it wants patent applications of low quality and drops a big number (£630 billion) because of "AI patents", which Wodecki was happy to pass on as though it was factual. To quote:
The number of UK patents in artificial intelligence (AI) has grown exponentially and is expected to add £630 billion to the UK's economy by 2035, according to a report from the UK Intellectual Property Office (UKIPO).
The report, which gives an overview of AI patents and patenting by the UK AI sector, showed that the UK's patent activity related to AI technologies has more than doubled in the last decade.

However, according to UKIPO figures, around 88 percent of AI-related patents first filed in the UK are also protected elsewhere.

The US still dominates globally in the number of AI-related patents, with double the number of patents compared to the UK. The UK sits in a respectable fourth place, behind two multinational offices, the European Patent Office (EPO) and the World Intellectual Property Organization (WIPO).
What good are these patents though? Here's another way to put it; as a reminder, the UK Supreme Court is no friend of patent extremists [1, 2]. It throws out patents like these and the higher the court is, the more likely it is to do so because at the higher levels corruption and mischief are harder to get away with; so the law is adhered to/respected more often, ratio-wise. Also among the contributing factors: more eyes (scrutiny) due to importance by precedent.
"It certainly seems like UK-IPO is trying to attract dubious applications…"As it turns out, or as patent maximalists put it today, UK Supreme Court judge Lord Justice David Kitchin slaps down this whole "HEY HI!" (AI) hype that's used to justify bogus patents in places that are run by clueless and greedy bureaucrats (like at the EPO). To quote the outline:
UK Supreme Court judge Lord Justice David Kitchin says he is not convinced AI-created works warrant the same IP protection as human creations
The EPO does not seem to care what European judges are saying; instead, the EPO hopes to just replace them all with judges more closely/directly controlled by the EPO. "French ratification of the UPC was pushed through the Senate by rapporteur M. Ronan Le Gleut, who was examiner at the EPO," Benjamin Henrion noted some time ago (we wrote about him before) and another EPO alumnus, Christian Archambeau, moved from the EPO to EUIPO, where both institutions are still 'googlebombing' the term "SMEs". They just try to distract from the harm they cause to these, expediting work that concerns large foreign companies; the UPC would of course cause further harm to SMEs. Over the past month or so, several times per week in fact, the EPO and EUIPO have promoted the same bogus 'study', which they paid for (it invalidates the argument of neutrality or motivation being benign). Earlier today the EPO once again tweeted: "Our joint study with the @EU_IPO shows that the likelihood of experiencing a high-growth period is 17% higher for SMEs that have filed for at east one European IPR."
"The EPO does not seem to care what European judges are saying; instead, the EPO hopes to just replace them all with judges more closely/directly controlled by the EPO."That's based on bad science, just like prior 'studies' they did on SMEs, which are harmed the most. Watch them bragging (warning: epo.org link), even in Twitter this morning, about that stupid "award" of theirs; they reward software patents from foreign giants like Qualcomm and want us to believe that those patents exist for a positive purpose.
"Munich fake injunction [with EP2724461] published," wrote Florian Müller in his blog only a few hours ago, demonstrating that patent quality is a disaster and this results in highly expensive injustice. This is what Qualcomm did:
This is a long-overdue follow-up to a post of two months back on an order by the Oberlandesgericht München (Munich Higher Regional Court) granting a motion by Apple to stay the enforcement of Qualcomm's illegitimate (for multiple reasons) Germany-wide injunction over EP2724461 on a "low-voltage power-efficient envelope tracker"–a patent that an opposition panel of the European Patent Office revoked last month because it shouldn't have been granted in the first place, not even in a narrower form (Qualcomm can and likely will appeal that decision). And Judge Lucy H. Koh's landmark FTC v. Qualcomm antitrust ruling came down that same week.

Of all the cases I've watched since I started this blog nearly a decade ago, what went wrong in this Munich case makes it the worst non-standard-essential patent case by a wide margin, just like the district court's Oracle v. Google rulings were the worst in any software copyright case and the Mannheim Regional Court, in 2012, set a negative example for how to handle a standard-essential patent (SEP) case when it totally failed to recognize Motorola Mobility's blatant antitrust violation by seeking to enforce SEPs after initially making bad-faith out-of-this-world royalty demands (a royalty on computers that was effectively more than a 100% royalty rate since Microsoft would have had to pay Motorola more than it typically earned per copy of Windows sold to an OEM). Apart from that, I've certainly seen–and keep seeing–very bad stuff coming out of the Eastern District of Texas on various occasions, but those weren't cases I followed closely.

The regional government of the state of Bavaria published the December 2018 fake injunction ruling, but I still haven't been able to find a public redacted version of the appeals court's order that tears the fake injunction into pieces, so I'm going to publish it here and now (this post continues below the document):
It's not hard to see that an SME would not be able to endure because it's just too expensive. Yet patent extremists from CIPA and Team UPC not only promote the UPC but also software patents. IP Kat (Jonathan Pratt) has just advertised an event in which patent extremists from CIPA promote patents on life and nature. To quote:
CIPA's annual Life Science Conference is taking place on 11 and 12 November 2019 in Brighton. The conference is an educational and networking event for patent and IP professionals active in the pharma, medical technology and biotechnology sectors. There will be a pre-dinner speech by Lord Kitchin. More information can be found here.
"Intellectual Property Magazine is recruiting a Reporter in its Business Intelligence division," he adds. Some of their writers left. We've noticed. In fact, staff turnover in these think tanks (disguised as "news") seems very high. Many quit and just vanish without notice. Same in MIP and IAM. The patent maximalists in general experience calamity these days.
"One has to wonder if they even care about science at all. They don't."Just over an hour ago IP Kat (Cecilia Sbrolli) wrote some more fluff about "Fourth Industrial Revolution" — a vague marketing term that the EPO likes to use when it talks about software patents (knowing it cannot use the term "software patents"). To quote the introduction: "A few weeks ago this Kat was pleased to participate in the event "Institutions And Regulation For The Fourth Industrial Revolution" jointly organised by the Liège Innovation and Innovation Institute (LCII), Hoover IP2 (Stanford University), and the Center for Intellectual Property of the University of Gothenburg."
Yeah, so-called 'Intellectual Property' [sic]. One has to wonder if they even care about science at all. They don't. █

Contents
Randomness sits at the heart of everything we do online

Algorand, a permission-less, proof-of-stake blockchain and technology company, announced that their node repository is now open source.

Part of Algorand's ongoing mission to develop and promote a decentralized blockchain, the company has made several of its projects open source over the past year, including a Verifiable Random Function and their Developer SDKs.

As companies chase the transformational technologies that will deliver exponential returns, they should turn their attention from the "what" to the "how." One type of software underpins many of the most exciting, cutting-edge innovations today, including AI, cloud, blockchain, and quantum computing: open source.

Pseudo-Open Source (Openwashing)

BSD

DragonFly version 5.6 brings an improved virtual memory system, updates to radeon and ttm, and performance improvements for HAMMER2.

The details of all commits between the 5.4 and 5.6 branches are available in the associated commit messages for 5.6.0rc1 and 5.6.0.

DragonFlyBSD 5.6 is now available as the latest major update to this popular BSD operating system.

DragonFlyBSD 5.6 brings the HAMMER2 file-system by default following numerous improvements this cycle to HAMMER2 to put it now in comparable/better standing than HAMMER1. HAMMER1 though remains available for those interested. I'll have out some new HAMMER2 DragonFlyBSD benchmarks shortly.

Openness/Sharing/Collaboration

Open Hardware/Modding

Scratching an exceptionally surprising entry off that list is Transatomic, who late last year uploaded the design for their TAP-520 nuclear reactor to GitHub. That's right, now anyone with git, some uranium, and a few billion dollars of seed money can have their very own Molten Salt Reactor (MSR). Well, that was the idea at least.

So six months after Transatomic dumped a little under 100 MB worth of reactor documentation on GitHub, is the world any closer to forkable nuclear power?

Programming/Development
Published Sunday: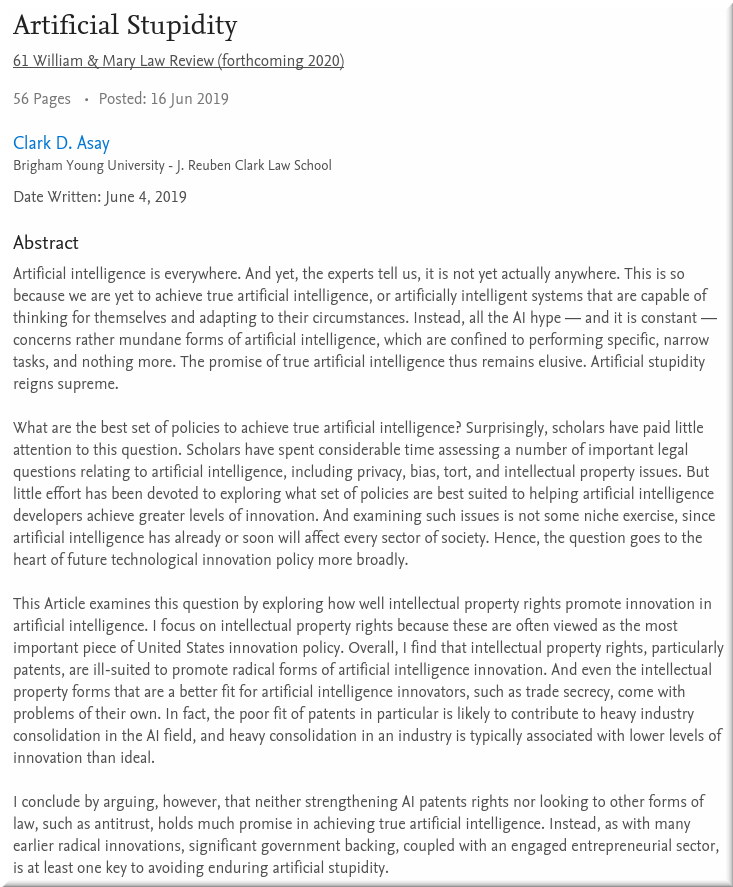 Summary: The mainstream media has been calling just about everything "HEY HI!" (AI), but what it typically refers to is a family of old algorithms being applied in possibly new areas; patent maximalists in eastern Asia and the West hope that this mainstream media's obsession can be leveraged to justify new kinds of patents on code
e have recently published several articles about how the European Patent Office (EPO) and U.S. Patent and Trademark Office (USPTO) leveraged a bunch of meaningless buzzwords and misnomers to bypass whatever barriers exist to software patenting. It happened again in Korea last week [1, 2]. António Campinos still promotes software patents in Europe using the "AI" hype like Battistelli did and sometimes the nonsense that is "4IR" or "Industry 4.0″ or whatever the media fancies (or paid to fancy; the EPO paid some publishers to promote these terms and the money was disguised with the veneer of "study" or "research").
"The EPO facilitates such patents mostly through buzzwords; it doesn't care what European courts say."Earlier this week D Young & Co LLP's Arun Roy and Jonathan Jackson wrote about misusing the "blockchain" hype wave to get illegal software patents (that actual courts would throw out). Other law firms have just mentioned that ludicrous "AI taskforce" — a Trojan horse by which to enable software patents worldwide, in clear defiance of courts, using the "HEY HI!" hype wave (see the new paper from Prof. Clark D. Asay, entitled "Artificial Stupidity").
To quote:
On June 13th 2019, the heads of the five largest patent offices in the world held their annual meeting in Incheon, Korea. The five patent offices, commonly known as the IP5 consist of the Korean Intellectual Property Office (KIPO), European Patent Office (EPO), Japan Patent Office (JPO), China National Intellectual Property Administration (CNIPA) and United States Patent and Trademark Office (USPTO). These offices are said to handle over 85% of the world's patent applications. Apart from the five heads of the IP5, the meeting was attended by the Director of WIPO, Francis Gurry and chaired by KIPO Commissioner, Park Wonjoo. Representatives of the IP5 held discussions on various subjects including classification of emerging technologies, enhanced work sharing and harmonization of patent practices between the Office's. Talks were also held in order to bring improvement to the Global Dossier services. The highlight of the event was the decision to collaborate with each other in order to launch a New Emerging Technologies and AI Taskforce that's aims to establish initiatives to harness global technological developments. The next Annual meeting of the IP5 will take place in 2020 at CNIPA.
So the low-quality (patent quality) Chinese patent office will be next to lead? It's the only patent office (among the large ones) that explicitly permits software patents, right? The EPO facilitates such patents mostly through buzzwords; it doesn't care what European courts say. EPO officials don't even appear in court when summoned to participate (over allegations of their corruption in Zagreb). It's worth noting that Topić IP, Željko Topić's private outfit, is still marked as "under construction" (the English page). He left half a year ago, so now he's 'monetising' a career of abuse in Croatia and the EPO (Munich, Germany). Above the law? Certainly. Would anyone look for legal advice from such people? Asking such people to advise on law is like asking pedophiles for child daycare recommendations. █
Summary: Last-ditch efforts, or a desperate final attempt to water down 35 U.S.C. § 101, isn't succeeding; stacked panels are seen for what they really are and 35 U.S.C. § 101 isn't expected to change
THE latest (this morning's) daily links contain a lot of good news under "Intellectual Monopolies". SCOTUS keeps declining Alice-like challenges (for the 43rd time), University of Minnesota proxies cannot invoke immunity/exemption from Patent Trial and Appeal Board (PTAB) inter partes reviews (IPRs), prioritised examination is being scrutinised and so on. The patent maximalists aren't saying much anymore; their blogs have become increasingly inactive and each month that goes by they have less and less to say. They're becoming irrelevant. The USPTO's Director, Mr. Iancu, has been virtually invisible for months.
"The very purpose of these Senate hearings was very clear and those who organised these didn't want anything balanced…"Gene Quinn of Watchtroll left as editor half a year ago. He now acknowledges (in "The Only Way to Counter False Claims on Patent Reform is to Enter the Debate") that the patent hearings in the US Senate were rigged, or quite simply stacked. He admits there was an absence of voices in support of 35 U.S.C. § 101 and suggests that the problem is lack of participation by the lied-about side.
Is that so? No. Not really. The very purpose of these Senate hearings was very clear and those who organised these didn't want anything balanced (these were designed for imbalance and were far from objective). People from groups such as CCIA and EFF pointed this out. █