09.17.19
Gemini version available ♊︎
Mostly a European gift to the largest companies in the US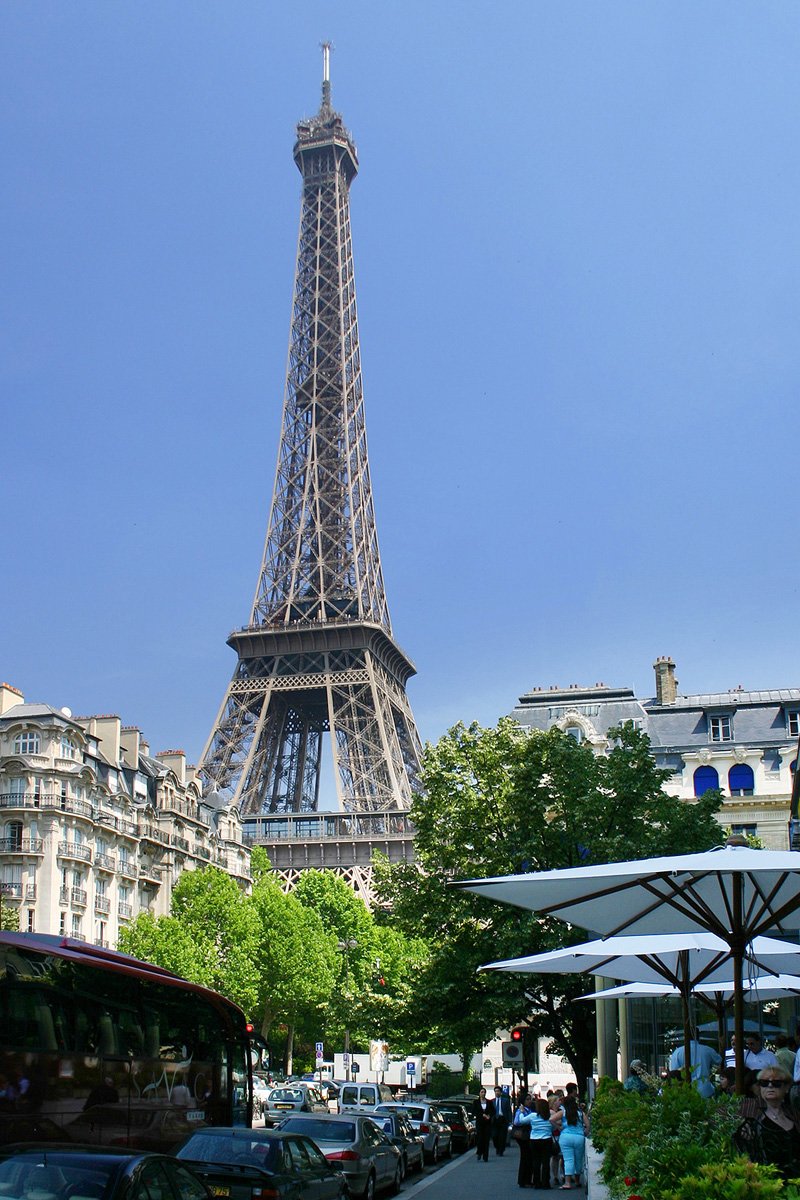 Hilton in Paris
Summary: Internationalists and patent trolls are those who stand to benefit from the 'globalisation' of low-quality and law-breaking patents such as patents on algorithms, nature and life itself; the EPO isn't equipped to serve its original goals anymore
THE name, European Patent Office (EPO), can be misleading. It is based in Europe, it employs a lot of German men, but who is actually being served?
Think about it.
It's not a difficult question.
The push for software patents in Europe — a push intensified greatly in the Battistelli days — serves to show that software developers aren't being served (not European ones, not even non-European ones). It's about multinational giants and their law firms. Those are the same giants that ferociously combat 35 U.S.C. § 101 in the US and try to craft legal loopholes around it. They hate judges and courts; they prefer 'gentlemen's agreements' (i.e. collusions and secret deals behind the scenes).
"They already have a co-operation on buzzwords. They use the same ones. They even say this openly. They brag about it. We showed evidence from their own documents!"Consider the ways the EPO's management has been working overtime to not only grant software patents illegally but also take such illegal patents global, e.g. by labeling such patents "HEY HI!" (AI is their favourite buzzword these days or has been this past year). Yesterday the EPO tweeted: "EPO President António Campinos met @The_IPO Chief Executive Tim Moss & @USPTO Director Andrei Iancu in London to discuss the global patent system, the co-operation between the offices & more."
They already have a co-operation on buzzwords. They use the same ones. They even say this openly. They brag about it. We showed evidence from their own documents! On goes António Campinos, along with the U.S. Patent and Trademark Office's (USPTO) Andrei Iancu, pushing the patent maximalists' agenda. Iancu is a perfect fit for the EPO because of lawlessness and chronic disdain for judges (this is well documented).
In the EPO's own words: "EPO President António Campinos welcomed @uspto Director Andrei Iancu for the first time at the EPO headquarters in Munich."
The EPO then retweeted UKIPO as saying/writing: "Today @IPO_CEO Tim Moss and @EPOorg President António Campinos met to discuss international cooperation and updates in the #technology sector."
I asked aloud: "Are they pushing illegal software patents agenda under the guise of "technology"?"
The FFII's President said "obviously."
Looking at the official page that the EPO wrote about it (warning: epo.org link), this is the first time in a very long while that UPC gets mentioned by the EPO's management. Notice the part about "Unitary Patent and Unified Patent Court."
They're pushing unconstitutional agenda for their US 'handlers' who want to sue companies all over Europe in one fell swoop:
The heads of office spoke about their respective strategic plans and also addressed the rising importance of artificial intelligence, both in the patent granting process and as the subject-matter of patent applications, in addition to developments related to the Unitary Patent and Unified Patent Court.
What "developments" are they speaking about? There have been no developments, no progress. Here's something written more than four years ago. It's from Stibbe (entitled "Progress on the Unitary Patent"). What has changed since then? It's that same old tune for many years now, almost half a decade; IP Kat is singing that same tune nowadays because Team UPC has far too many seats in the editorial team. The blog is a litigation lobby now; it's a sad transition to lying rather than truth-telling — something it did in fact do for a number of years.
Kan He of IP Kat is starting this week by boosting malicious patent agenda of the front group 4iP Council. It's a group that works for patent trolls and UPC (under the guise of "FRAND" and other lies) — i.e. the same as LESI more or less (the EPO's cup of tea). To quote:
The 4iP Council just added its 50th case law on FRAND into its database of national FRAND caselaw. This database regularly updated allows easy access to summaries of FRAND caselaw in Europe. You can search for cases by country, party, case number and keywords and there is even an interactive graphic showing how national courts are interpreting keywords.
They're even linking to their site. They promote this agenda. These liars love to pretend that they value and cherish small businesses or "SMEs". But they merely harm SMEs. The EPO knows it. They know it. Everyone knows it. That's why they're googlebombing "SME" and "SMEs" every other day. Yesterday the EPO wrote: "Customers and resellers can provide important information about infringement which can be used to enforce patent rights. That's one conclusion of our SME case studies."
They added the #IPforSMEs hashtag; this is connected to the EU through EUIPO.
Surely they know that this is useful neither for Europe nor the EU (a subset of it). Surely they know that this is all about patent maximalism. Surely they know (they admit it! The staff says so!) that many patents are nowadays granted in violation of the EPC.
Speaking of invalid or fake or bogus patents, this new one seems like a bogus software patent, yet iSignthis has just issued a paid press release to brag about what's a rather questionable patent. Australian media too (The Sydney Morning Herald) did this puff piece yesterday:
The iSignthis sharemarket rollercoaster continued on Monday with investors embracing the news that the company had been "notified of the European Patent Office's (EPO) intention to grant a patent" relating to customer authentication.

A check of the EPO's register confirmed that the agency had communicated its intention to grant the patent to iSignthis in May this year. The patent in question refers to methods and systems for verifying transactions.

[...]

"Work is usually needed by the patent attorneys to clear it into a form that can be accepted by the company," said chief executive John Karantzis. The company received correspondence on September 6 with the requirements to finalise the EPO's notice of intention to grant the patent.
iSignthis seems unaware that many patents granted by the EPO turn out to be fake when courts assess them. Some entities, however (notably trolls), rely on settling outside the courts for some unspecified monetary sum. It's extortion. The EPO's abandonment of patent quality best serves those sorts of entities — not a fact that ever bothers today's management. Iancu denies such a problem even exists. █
Permalink

Send this to a friend