10.30.19
Gemini version available ♊︎
This is actually the site's front page right now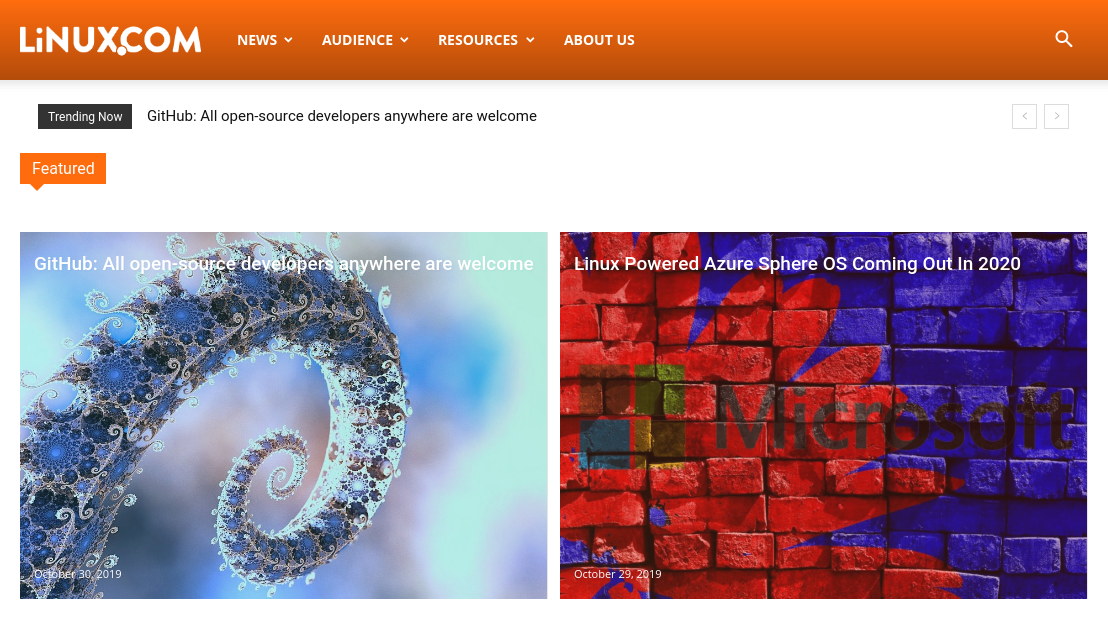 Summary: Microsoft has found a new outlet through which to spread its lies; it's known as Linux.com
THE Linux Foundation-run Linux.com (Linux dot com) is a joke site. The top two stories there — that's 2 out of 2 right now (top of page; all of them!) — are proprietary software of Microsoft. It's almost as though Linux dot com is a Microsoft site. Vendor capture? This is not the first time this is happening and it won't be the last. It's not a coincidence. And consider what's being promoted there: lies! Pure, deliberate lies.
"And consider what's being promoted there: lies!"A reader sent us this new article entitled "Spain and GitHub Are Blocking an App That Helped Protesters Organize" — a topic that wrote about it yesterday.
Looking closer at who's constructing the lies and the spin, it's the Foundation which calls itself "Linux"; do we wish to associate Linux with oppression?
Linux dot com has not only advertised Microsoft GitHub (which is proprietary software) using an incredible lie and link to a tabloid sponsored by Microsoft. It also insulted millions of Catalans.
"It also insulted millions of Catalans."Steven J. Vaughan-Nichols has sadly become a megaphone of Microsoft; he also defamed Richard Stallman. These people are in Microsoft's pocket. It controls the supposed 'opposition' sites now. Microsoft propaganda replacing actual facts and nobody seems to mind as long as Microsoft pays the 'right' people? See what Swapnil posted only hours ago in his personal site (which habitually pushes Microsoft stuff/fluff).
The Register has meanwhile just highlighted how Microsoft does political censorship in GitHub (for the man in the White House usually). What have they turned Git repositories into? They're actively excluding people from many nations, but a site called Linux dot com tells us the very opposite. It's a megaphone of Microsoft employees. "Many of the critical posts on GitHub appear to be from supporters of the government in China," The Register wrote, "and there are also many other accounts chiming in with political opinions of one sort or another."
"Not too shockingly, albeit somewhat belatedly, Google News delisted the site a few months back."So?
Anyway, as my wife put it, it's better to just shut down Linux dot com altogether (than to run it like this). She had read it for more than half a decade, every day, until it was hijacked by Microsoft propagandists. Not too shockingly, albeit somewhat belatedly, Google News delisted the site a few months back. █
Permalink

Send this to a friend