11.14.19
Gemini version available ♊︎
Overview
Understanding Thierry Breton
Part 1: In the Beginning...
You are here ☞ Part 3: Toxic Management Goes on Trial in France
Part 4: Moral Responsibility for "a Capitalism That Kills"?
Part 5: Chirac's Entrepreneurial "Joker"
Part 6: The "Cost-Killer" Tries to Tame the National Debt
Part 7: "Rhodiagate" and the Vivendi Universal Affair
Part 8: Insider-Trading Scandal at EADS
Part 9: Noël Forgeard and His "Golden Parachute"
Part 10: What Thierry Did Next…
Part 11: Atos Healthcare – "The Ugly Face of Business"
Part 12: Thierry and the $100 Billion Man
Part 13: Socialising With the Elite
Part 14: More Influential Friends in High Places
Further parts pending review and research
---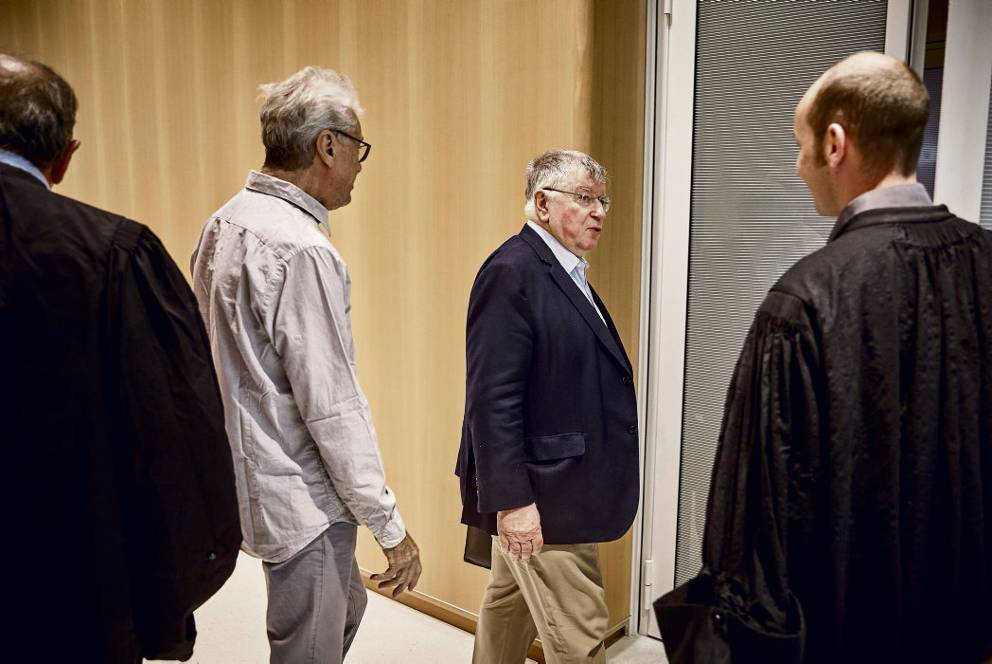 Time to face the music: Didier Lombard on his way to the courtroom in May 2019
Summary: "In each of these cases, the suicide served as a symbolic act of protest to denounce workplace conditions at France Télécom and attract public attention to its practices."
Between 2006 and 2009, a wave of suicides hit France Télécom and turned the company into a byword for toxic management.
The macabre reputation which the company acquired as a result of these incidents stood in sharp contrast with its former image as a showpiece for successful liberalization and the privatisation of a former state-owned enterprise that was blazing a trail toward a new globalized economy.
On 4 July 2012, Didier Lombard, the former CEO of France Télécom (2005 – 2010) was placed under judicial investigation on charges of workplace bullying in the case of over eighty suicides and attempted suicides during his tenure.
In May 2019, a criminal prosecution case was opened against the former management.
Lombard and six other former France Télécom executives stand accused not of personally targeting individuals but of pursuing management practices across the company based on "harcèlement moral" or psychological harassment.
From 2008 onwards France Télécom came under intense political and media scrutiny following a sharp rise in the number of suicides amongst workers at the company – twelve suicides in 2008, nineteen in 2009, twenty-seven in 2010, and six in 2011. After a brief lull, suicide rates started to rise again in 2014 and the company went on "serious alert" in March 2014 following a further ten suicides by employees during the first quarter of that year.
The French press reported widely on these suicide cases, often describing harrowing details of the mental anguish experienced by France Télécom employees. Le Monde published letters written by suicide victims in which they described experiences of intolerable working conditions and pointed the finger at France Télécom as the sole cause for their violent actions.
France Télécom's reputation for workplace suicides now stood in stark contrast with its image in the late 1990s as a showcase example of privatisation ("laboratoire pour le privé") and as a former state owned company that was blazing a trail toward a liberalized global economy.
Instead of a neo-liberal success story, France Télécom came to symbolise the tragic human consequences of unchecked economic liberalization and managerial tyranny which was not merely tolerated at boardroom level but deliberately integrated into the management system and systematically applied on an industrial scale.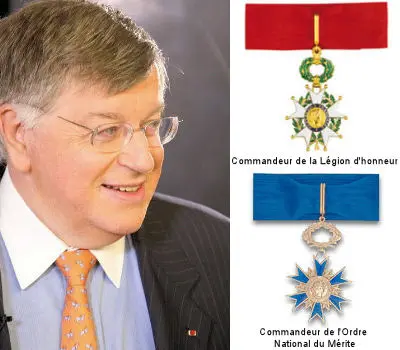 Didier Lombard: The highly decorated executive now faces charges of "moral harassment"
In an article entitled "A Capitalism That Kills: Workplace Suicides at France Télécom" (2014), Sarah Waters, Professor of French Studies at the University of Leeds, examines the workplace suicides at France Télécom and concludes that they cannot be dismissed as a tragic accident or an aberration in an otherwise smooth-functioning economic order.
On the contrary they are to be seen as the outcome of a management strategy that set out to fulfil the imperatives of finance capitalism by eliminating what had come to be perceived as an unacceptable obstacle to its economic goals: the company's own employees.
The suicides at France Télécom saw the emergence of two opposing narratives, each of which provided very different interpretations of the events taking place at the company.
The narrative of the suicide victims and their families attributed the deaths to social and structural factors, such as workplace conditions and tyrannical management practices.
The second narrative, put forward by France Télécom executives, sought to individualise the causes of the suicides, linking them to flaws in character or mental balance and separating them from any connections to the workplace.
These opposing narratives reflect the vested concerns of two virulently opposed groups, each of which sought to assign blame to the other as a means to further its own agenda. In the case of the families, the aim was to secure financial compensation from France Télécom, and in the case of the company, to thwart all attempts at legal and financial litigation.
The narratives of the suicide victims and their families locate the causes of the suicides firmly in the workplace, attributable to intolerable working conditions, bullying management practices and a climate of insecurity.
Some victims chose to kill themselves in the workplace as a way of making explicit the connections between their experiences at work and their own violent actions. Of the twelve suicides that took place in 2008, at least three, not to mention two further attempted suicides, took place in the workplace.
On 11 September 2009, a 32-year-old female employee who dealt with business customers over unpaid bills and worked in a 1930s Orange-France Télécorn building in chic western Paris in an open-plan office, threw herself out of the window and died. She had earlier e‑mailed her father writing of her fear of changing bosses, the latest in a long line of changes affecting her work at the company.
On 26 April 2011, a 57-year-old technician set fire to himself in the car park outside his workplace in Mérignac near Bordeaux, upon arriving at work in the morning. In autumn 2009, he had written a detailed letter to his managers expressing his dissatisfaction with his professional role and criticising what he saw as the contemptuous attitude of management toward the staff.
In each of these cases, the suicide served as a symbolic act of protest to denounce workplace conditions at France Télécom and attract public attention to its practices.
France Télécom bosses presented a very different narrative that attempted to individualise the causes of suicide and explain them in relation to the personal or psychological vulnerabilities of the individuals concerned. The suicides were presented as isolated, sporadic, or random phenomena that were entirely disconnected from any links to the workplace.
Following the suicide on 2 July 2008 of a technician who had left a letter explicitly blaming France Télécom, company bosses denied any connection between his death and conditions in the workplace and confirmed to the press that the suicide had not taken place at work. Recent suicides were described a "independent cases involving multiple causes" and "particular situations often connected to great personal difficulties".
In response to the death of a 32-year-old France Télécom employee who killed herself at her workplace in Paris, Didier Lombard callously referred to a "suicide trend" in the company, a remark that contributed to his subsequent dismissal.
Despite the efforts of France Télécom management to deny any link to the workplace, for the first time this particular suicide was categorized by the social security office as a "workplace accident" which required the company to pay financial compensation to the victim's family.
Following his arrest in 2012 on charges of workplace harassment, Lombard continued to deny any connection between the suicides and the workplace. He mphasized the pressures of external financial constraints and the need to save the company in the face of a competitive globalized market.
In an interview published in Le Monde, he protested his innocence in the following terms:
"I emphatically dispute that these plans which were indispensable for the survival of the company could have been the cause of the human tragedies which form the basis of the indictment".
In the face of mounting medical evidence, France Télécom managers persisted in refusing to acknowledge the company's responsibility in the suicides of its employees and attempted to block any legal actions taken against the company. During court trials brought against France Télécom by families of the victims, bosses contested medical evidence linking individual suicides to company policy.
Managers also went to considerable lengths to prevent any investigation into workplace stress. A company medical officer who had produced a detailed report on work-based stress was invited to speak at a trade union meeting, but France Télécom management refused to let him attend on the grounds that this would compromise his neutrality.
Similarly, when the Observatoire du stress et des mobilités forcées (created by trade unions in response to the suicides) distributed an online questionnaire to all employees in 2007, management attempted to block employee access to the website through its internal computer network. When the results of 3,234 responses were publicized and revealed that two out of three employees suffered from work-related stress and that one out of two wished to leave the company, executives argued that the questionnaire was not "scientifically valid".
In September 2009, CEO Didier Lombard was summoned to appear before the Ministry of the Economy and the Senate to account for the rise in suicides in the company. When interviewed by the Senate's Commission of Social Affairs, Lombard was virulently criticized for using brutal management techniques and for failing to take preventive measures to address work-related suicides.
It was only after this political intervention that Lombard made the decision to temporarily suspend all staff relocations. The company also took the initiative to introduce helplines and to increase the number of medical officers on staff.
When Stéphane Richard became company director in 2010, more comprehensive changes were made in management policy. In an effort to appease tensions in the company, Richard shelved Lombard's NEXT (Nouvelle Experience des telecommunications) restructuring plan and permanently ended all staff relocations.
In the next part we will examine the role of Thierry Breton in this saga of toxic management. █
Permalink

Send this to a friend