12.18.19
Gemini version available ♊︎
The Register needs to stop the gagging
Summary: The Register's taste for 'moderation' (in effect choosing to delete even decent comments) makes one wonder to what degree they change our perceptions of the world, not just the technology world but also political aspects
THE FREE Software Foundation has been talking a lot about DRM (E-mail, Web site, more) over the past 24 hours. It's the DBD campaign. It's a free speech issue, directly and indirectly. It's also about access to information, to facts, to opinions.
Free software depends on free speech and vice versa, as we've been explaining for months.
Pointing to this article from 5 days ago, a reader asked us: "Can you see anything wrong with this comment?"
Here's the rejected comment: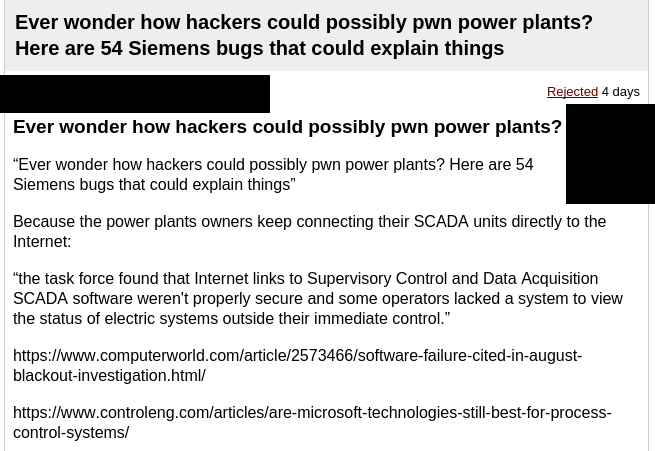 An associate of ours asked: "Does The Register still depend heavily on Microsoft advertising money?"
We talked about this several times in the past (there's history of Microsoft partnerships there, predating the terrible days of Gavin Clarke).
"SCADA is a specific type of technology," the associate added. "I suspect the more generic term would be industrial control systems."
Here's another instance:

"Yet more censorship at The Register," the reader called it.
"From other complaints," we were told, "mine is not the only account that gets permanently stuck in moderation…"
More examples that are noteworthy: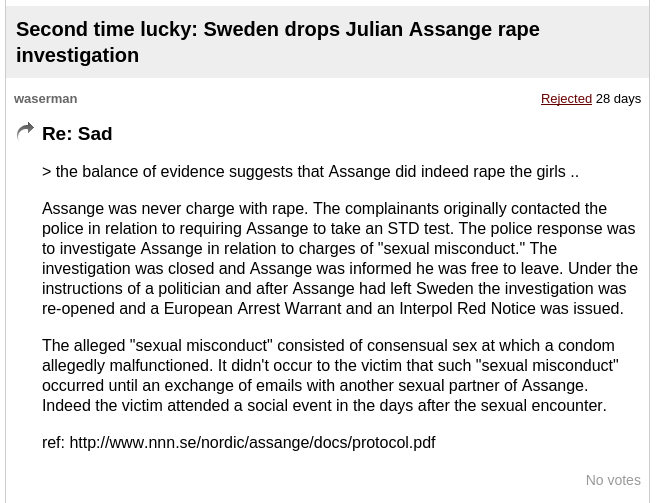 What is factually wrong here? I am very familiar with this case and the above comment is supported by evidence, unlike much of what's being published in the corporate/mainstream media. What's presented above isn't rude and it names nobody. Who can possibly be harmed by it? The language is not vulgar, either.
And another: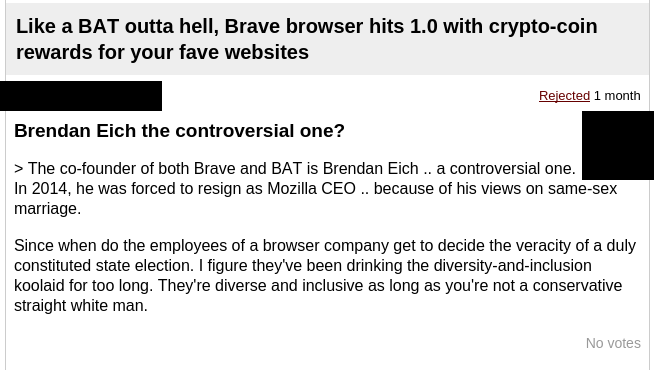 The 'toxicity' of this comment is rather low by my standards. There's a legitimate concern that no matter how politely, such views cannot be expressed. They're sent right to the bin without even appearing. Is this free speech? Was someone personally attacked or defamed here? █
Permalink

Send this to a friend