08.11.20
Tweet by Marcia Wilbur:
Image alone: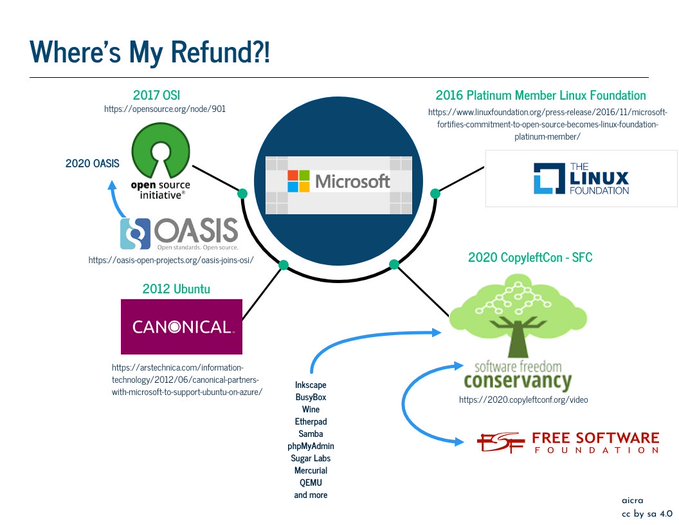 My world and (unfortunately) welcome to It.

Some come and others go, to the applause of some and regret of others.

Science

"I've done my own research."

Education

We can't wait any longer. Now is the time to precipitate the revolution in tenure and promotion process, building in transparency and objectivity. Now is the time to discount student evaluations that we know are both sexist and racist. Now is the time to recognise that university service is a foundation and important part of joint governance and the only mechanism to bring about much needed and desired institutional change.

It's time for administrators to stop asking faculty of colour to do more than our fair share and then punishing us for it. It is time to stop demanding that faculty who suffer from discrimination come up with the remedies for it. It is time to stop paying us less. It is time to stop touting increases in "diversity" when those increases are largely in contingent faculty who are the first to be laid off during a pandemic.

I love my job and I don't want to lose it. But I would rather be denied tenure and fired than stop fighting for what is right. I hope that universities across the country finally realise that asking me to choose between instigating meaningful change and pursuing my chosen career is unconscionable.

A high school in Paulding County, Georgia, is reversing its decision to suspend a student for highlighting the lack of mask-wearing in hallways, which drew widespread criticism last week after her story (and the images she shared) went viral.

Hardware

Replacing this particular connection with a fiber connection was a smooth process overall, and I would recommend it in other situations as well.

I would claim that it is totally feasible for anyone with an hour of patience to learn how to put a field assembly connector onto a fiber cable.

If labor cost is expensive in your country or you just like doing things yourself, I can definitely recommend this approach. In case you mess the connector up and don't want to fix it yourself, you can always call an electrician!

Health/Nutrition

Integrity/Availability

Proprietary

Amazon has launched Prime Gaming, offering free exclusive content and games to subscribers every month and building upon the benefits of Twitch Prime.

Amazon is rebranding Twitch Prime, which gives Amazon Prime subscribers perks on the company's live streaming platform, by dropping the Twitch name and emphasizing the Prime part of the brand. The service will now be known as Prime Gaming.

Amazon confirmed the branding change for Twitch Prime today into Prime Gaming. As per the leaks, Prime Gaming will be free for all Amazon Prime members and include benefits like free in-game content, free games, and a monthly channel subscription.

Amazon is promising exclusive content for titles like Grand Theft Auto Online, Red Dead Online, Apex Legends, FIFA 20, League of Legends, and more. Members can also claim free monthly PC games they can keep forever.

Pseudo-Open Source

Openwashing

Pysa is a security-focused tool built on top of Pyre, Facebook's performant type checker for Python.

"Pysa tracks flows of data through a program. The user defines sources (places where important data originates) as well as sinks (places where the data from the source shouldn't end up)," Facebook security engineer Graham Bleaney and software engineer Sinan Cepel explained.

"Pysa performs iterative rounds of analysis to build summaries to determine which functions return data from a source and which functions have parameters that eventually reach a sink. If Pysa finds that a source eventually connects to a sink, it reports an issue."

Privatisation/Privateering

Security

Newly discovered flaw could give criminals access to almost any device's boot loader.

Privacy/Surveillance

Defence/Aggression

Transparency/Investigative Reporting

Legislation introduced in Congress would fill multiple gaps in federal whistleblower protections and finally grant access to courts and jury trials for review of their cases.

All private sector whistleblower laws since 2002 have included court access, yet when the Whistleblower Protection Enhancement Act (WPEA) moved through Congress in 2012, court access was removed before it was passed and signed into law by President Barack Obama.

Environment

Climate science's worst case scenario isn't just an awful warning. It describes what is already happening right now.

On today's episode, Nicholas Baham II (Dr. Dreadlocks), Janice Domingo, and Nolan Higdon host University of Los Angeles' Jeff Share.

Energy

Wildlife/Nature

Climate campaigers charge that "this oil leak is not a twist of fate, but the choice of our twisted addiction to fossil fuels."

They arrived as if from another age, as if they remembered what had been there before the roads and buildings and cars. Ducks walking in the empty streets of Paris, a herd of fallow deer grazing on lawns in East London; buffalo walking along an empty highway in New Delhi.

Overpopulation

Pakistan's population is forecast to almost double in the next 30 years. That means we will have another 200 million mouths to feed by 2050. On top of rapid population growth, the changing climate or global warming is bringing new challenges to the nation's food security — a total of 21m people in the country are already estimated to be acutely food insecure at present.

Finance

AstroTurf/Lobbying/Politics

Censorship/Free Speech

Freedom of Information/Freedom of the Press

Meduza has been unable to contact our special correspondent Maxim Solopov for more than 12 hours. For the past several days, he has reported on the Belarusian presidential elections from central Minsk, where police violently suppressed opposition demonstrations on Sunday night. Maxim stopped responding to messages around 1 a.m. on August 10. Neither Meduza's newsroom nor his family has been able to determine what happened to him.

The journalists syndicate came to Monir's aid, and he was moved to a hospital in Giza the next day, said a person close to Monir who asked not to be named for fear of reprisal. But less than a week later, on July 13, Monir died from complications due to COVID-19. The journalist contracted the disease while he was held in pretrial detention, according to a Facebook post by Monir's daughter and reports in Al-Jazeera and the independent Egyptian news website Mada Masr.

Monir was a "martyr of the freedom of the press in Egypt," said one of his colleagues, Abu Al-Maati Al-Sindoubi, in an interview with Al-Jazeera. Over a decades-long career, he covered everything from the 1979 Israel-Egypt peace treaty to the 2011 revolution, Al-Jazeera noted, to his country's response to coronavirus.

Civil Rights/Policing

Internet Policy/Net Neutrality

We've noted for years how, despite a lot of pretense to the contrary, the federal government doesn't actually know where broadband is or isn't available. The FCC usually doesn't independently confirm that ISP-provided data is accurate, and the agency declares an entire area "served" with broadband if just one home in a zip code has service. Efforts to fix this problem have historically been undermined by telecom lobbying, since incumbent ISPs aren't keen on further highlighting the profound lack of competition (and high prices) that plague the sector.

Monopolies
Potpourri of nonsense from pusher of stuff FDA rejects or has not approved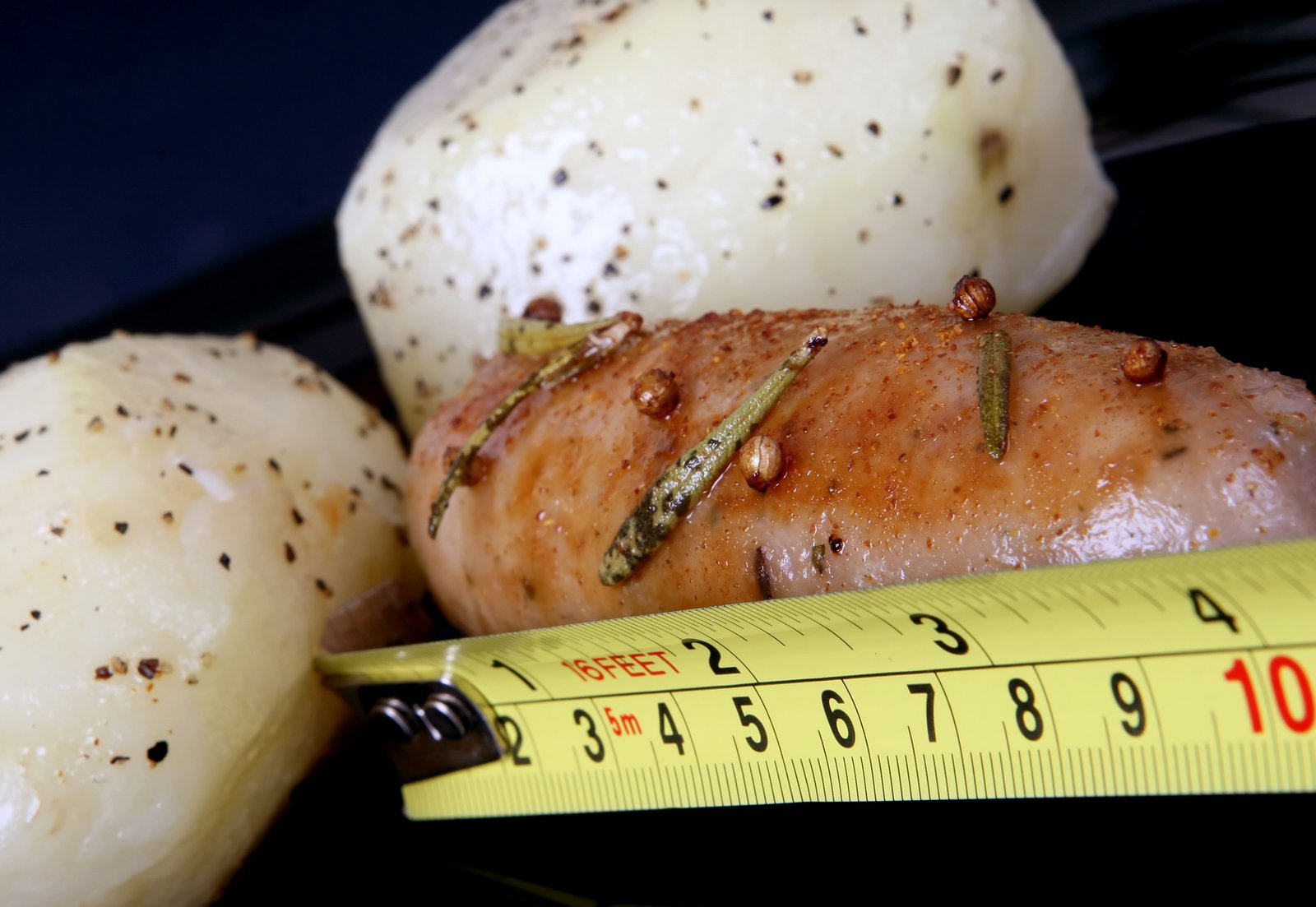 Summary: A goulash of bullcrap from Bill Gates doesn't add up; it seems like his media strategy has warped (or fallen back) onto discrediting his critics as though they don't exist, don't know anything, or are simply jealous
THIS morning I noticed something rather spectacular. Bill Gates has shifted from pandemic salesmanship to attempts to discredit all of his critics. Of course he's helped by the fact that k00ks do exist out there and certainly spread misinformation (like "QAnon"). But as we've been saying all along, he's facing an uphill battle if he plans to paint everyone with the same broad brush and getting social control media giants/monopolies to censor/block/shadowban all of his critics is infeasible; it simply doesn't scale and cannot be rationalised. I therefore must conclude that he's running out of defenses and is now resorting to collective/en masse (large-scale) ad hominem; basically he's in retreat, having lost control of the narrative and public opinion (in spite of many media bribes).
The other day in IRC (#techrights) Ryan said: "Having Bill Gates' name plastered everywhere might be why the percentage saying they'd accept a vaccine is crashing. So it may well be doing more harm than good."
Separately he wrote: "Lots of Bill Gates bullshit on Fox Business about the virus. I was unaware that he went back to school and actually graduated, much less with a medical degree. ;)"
"…getting social control media giants/monopolies to censor/block/shadowban all of his critics is infeasible; it simply doesn't scale and cannot be rationalised."We've said many times before that the corporate media (bribed by Gates) associating the the vaccine with Gates would simply harm public health. The people won't accept it if the person putting these things in circulation is a profiteer (with lots to gain financially).
A lot of people point out that Gates is no expert in the area he speaks about. It's actually a lot worse than Gates being put on TV as if he's a medical 'expert' despite having zero qualifications. He's a profiteer and what he says is intended to help him make a profit. "Follow the money"-type interpretation by viewers then leads them to thinking even baseless stuff like, "what if he created it?" (he did not)
He keeps saying companies he invests in may have vaccine by year's end. Companies for him to profit from. It's not like Gates is known for generosity (ignore puff pieces he paid for); his lifelong track record shows endless greed and ruthlessness. Even people who knew him as a young person spoke about that.
We can't help wondering what actual experts think when they see Gates et al with their salesmanship on TV (without actual experts). It usually takes 10-15 years to properly develop and test vaccines, so optimistic predictions and an aggressive push to sell several doses per person are an invitation to join an experiment (partly facilitated already by the Gates-funded GAVI and collaborators who test things in the "global south", the clinical trials experiment zone with human subjects too poor to sue when things go wrong).
"We're not saying vaccination is bad; the very opposite is true. But to associate vaccination with people like Gates is harmful to everyone."The most frustrating facet about this whole thing is that corporate media is so toxic that it's happy to kill people (from diseases) if it means another buck… it could speak to actual experts, but instead it chose celebrities for irresponsible "marketing" disguised as journalism…
We're not saying vaccination is bad; the very opposite is true. But to associate vaccination with people like Gates is harmful to everyone. Gates-funded programs in South Africa have already come under scrutiny; if the vaccine fails and has serious long-term side effects, who will be held accountable? █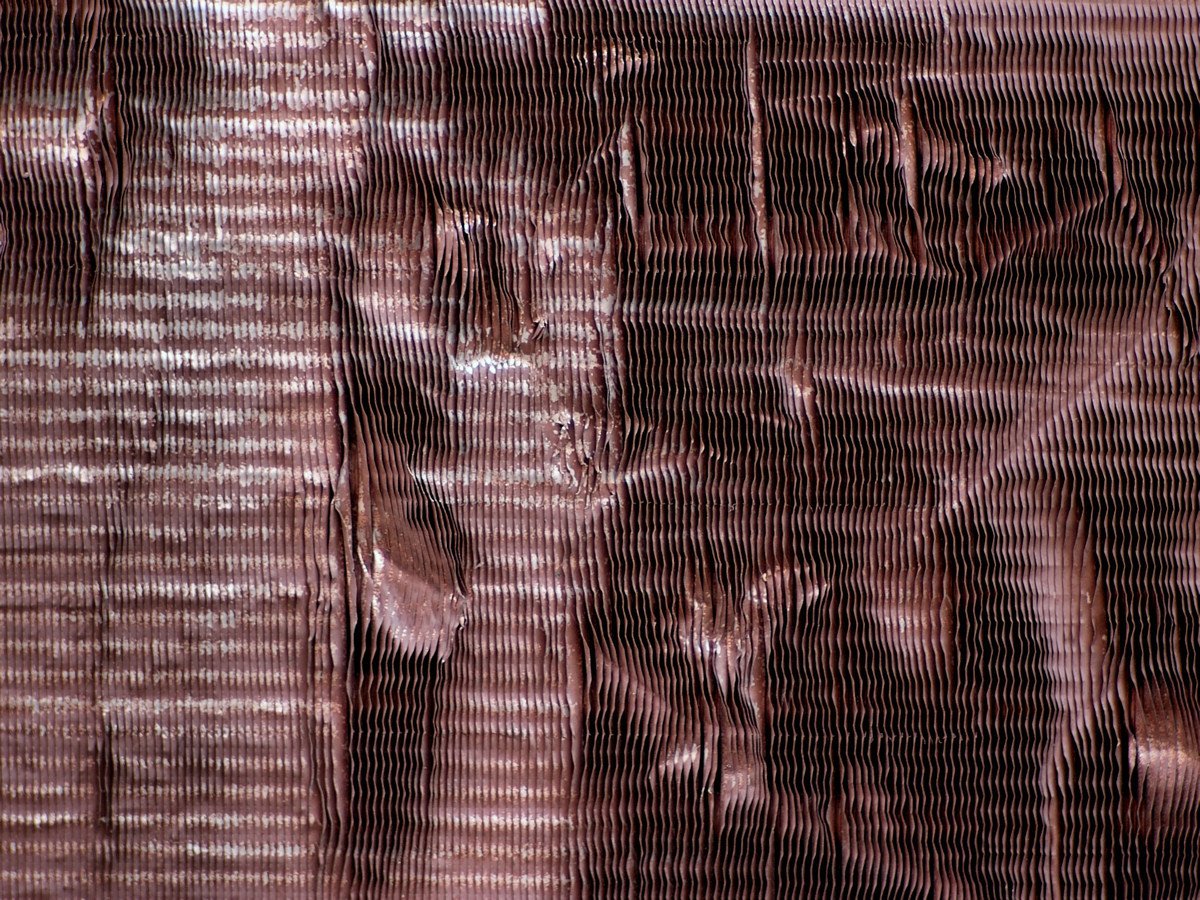 Summary: As the massive case against IBM monopoly (United States v IBM; 104,400 pages of trial transcripts and 17,000 exhibits) predates the World Wide Web it's difficult to find comprehensive literature about it any longer (Wikipedia and more modern sites are instruments of revisionism and reputation laundering)
WE recently used Wikileaks to access national archives about IBM, seeing that libraries are perishing and online libraries are often blocked by paywalls. Even more recent articles on this subject have been locked away from the public [1, 2, 3], so the younger generations are unlikely to learn much about what happened and why.
Back in the 1980s there were several widely-cited journal papers about it. Here's one: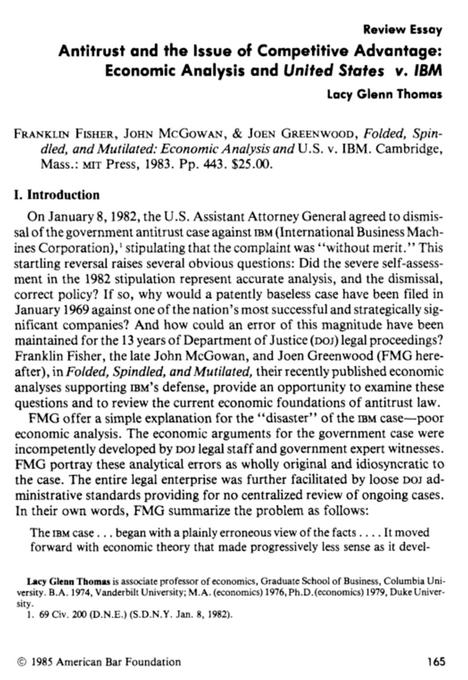 Another one (much more recent):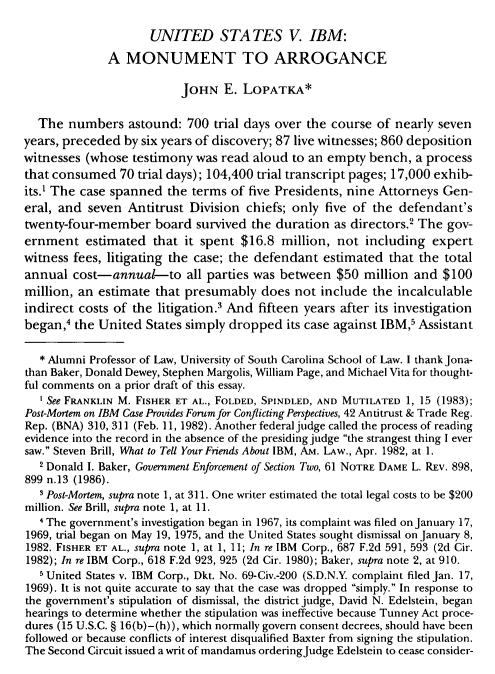 This one we were able to get in PDF form with OCR: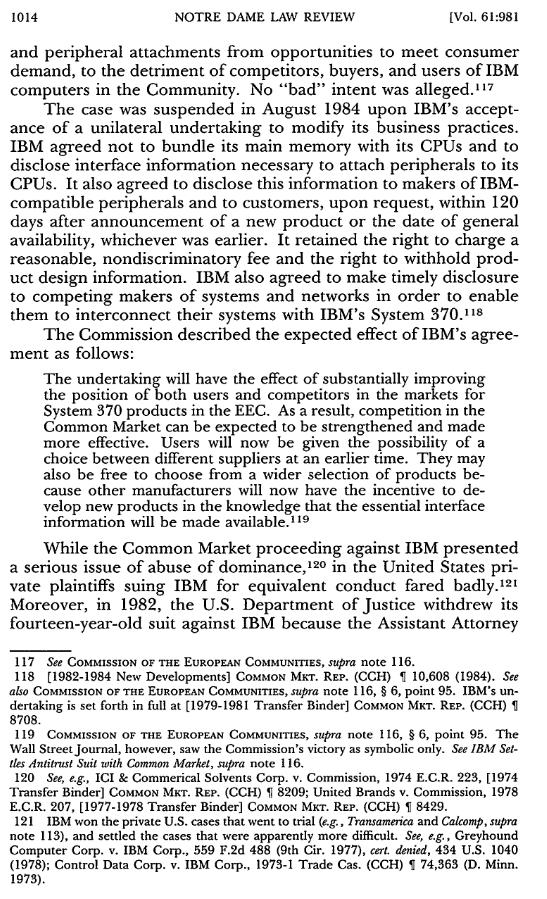 It's possible that we'll examine those more closely; very little is known to today's younger people and the P.R. industry is happy to exploit that. IBM is still trying to control the news. █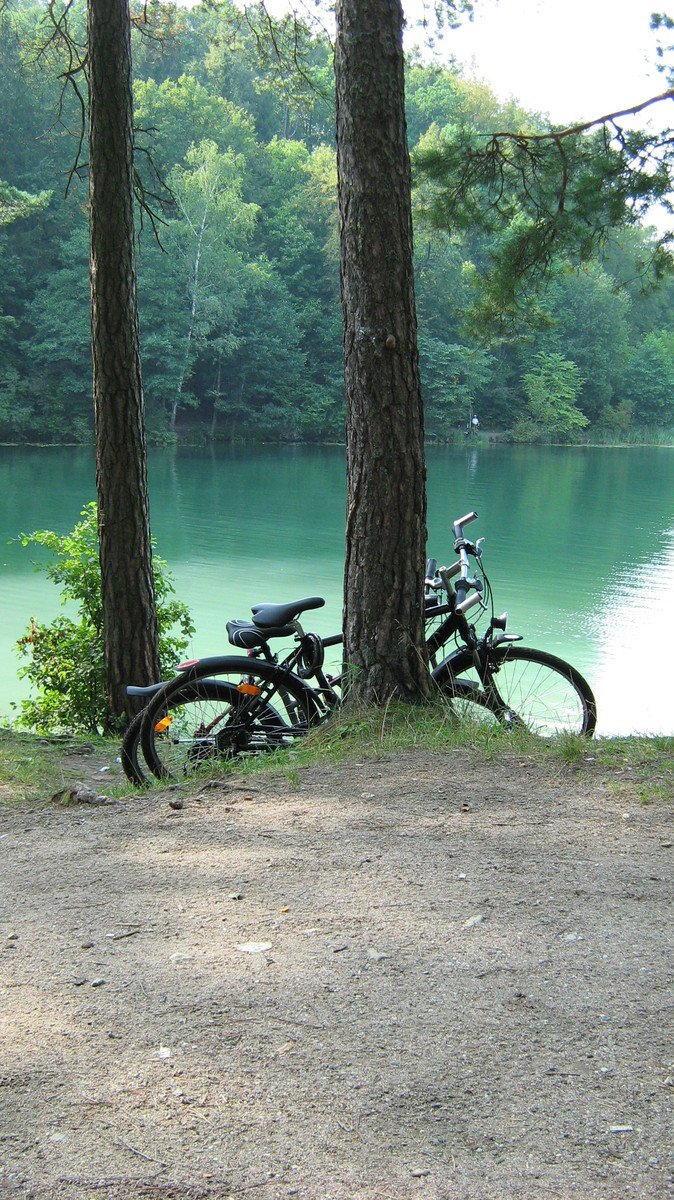 Summary: Just like antiwar activism was 'quelled' or 'pacified' half a century ago nowadays we're led to think that software freedom is just fine and there's nothing left to argue about (except words and other petty nonsense)
THE history books tell us about robber barons. Where did they go? What about slaves? Did the barons willfully disappear themselves from this planet? Did slavery in all its forms stop? Was it outsourced? Was it reshaped and redefined? Those are rhetorical questions of course and the answers may vary somewhat depending on who's asked.
"Did slavery in all its forms stop? Was it outsourced? Was it reshaped and redefined?"As we're not a political site (not in the 'pure' sense of it) we aren't going to debate those points though we recently expressed concerns about the ludicrous idea that banning some words would magically resolve the problems those words refer to. It's idealistic and short-sighted… if not utterly misguided. Think this is old news? It's not. Only 3 days ago Phoronix published "Mesa To Join Other Open-Source Projects With "Main" For Primary Code Branch"; most comments on this article sound a lot like ours. Just because Mesa has no "masters" anymore (well, technically it still has masters and they're large corporations) doesn't mean that slavery or domination over people is a thing of the past. As someone explains earlier on in the comments (there are now 75 comments!): "The word "Master" conceptually has nothing to do with slavery. A slave-master is a specific term, with a specific meaning. Likewise, a master blacksmith, or master electrician, or "Head Master"."
There's lots and lots more like that (among so many comments; it's a very heated debate/subject).
I have personally not met (even online) people who are supposedly 'offended' by having to commit to a "master" branch. Are they fictitious people being spoken 'on behalf' of? "Slave" isn't a good term; but in Git there's just master, not slave. So who does all the complaining anyway? Maybe I am wrong and some people are genuinely offended by a "master" branch in a Git repository, but I've not seen them yet, nor have I seen evidence that they exist (except hypothetically, in theory, some time in the future)… I've actually seen black people condemning this whole charade, which helps them not even as a token of appreciation.
The sad thing about it all is that it occupies a lot of development time, it raises the risk of code breaking (especially where one program connects to another), and it solves just about nothing except cosmetics.
"Just because Mesa has no "masters" anymore (well, technically it still has masters and they're large corporations) doesn't mean that slavery or domination over people is a thing of the past."A long time ago I watched a decent documentary about the 'Hippies' (whose term is it?) and how their antiwar movement was basically captured and co-opted; they were led to believe that their mission was "accomplished" or whatever because the fashion industry adapted somewhat (shades of "open source has won"-type statements, typically alluding to Microsoft capturing code in proprietary GitHub, commandeering the world's developers).
If we all fight over language and waste a lot of time removing words that in no way imply slavery ("master" is a very generic word), can we find energy to tackle bigger issues? Last week we wrote about nuclear bombs (two were dropped on civilians 75 years ago) and the role IBM played in that. It's still playing a huge role. Did anyone in the media bother mentioning any of the corporations that participated? Not the corporate media…
"If we all fight over language and waste a lot of time removing words that in no way imply slavery ("master" is a very generic word), can we find energy to tackle bigger issues?"'Hippies' is what some people nowadays call Free software enthusiasts (it's rarely justified; they don't even look alike) and seeing how the antiwar movement was suppressed after the Vietnam war (in which millions were killed; quit counting only American casualties) I worry that software freedom advocates are being pushed to surrender under the guise of "mission accomplished" (when in fact we have the least digital freedom and technical rights we've ever had). Turn on the listening device (a.k.a. "smart assistant"), access "the clown" (military-grade US surveillance) and try to boot the operating system that refuses to even start because the hardware does not "trust" you (thanks, Microsoft and Intel, for UEFI 'secure' boot). And then repeat after me: I. Am. Free!
A family that gets a hydrogen bomb over its roof could not care less if the code in that bomb was developed in a "main" branch or a "master" branch. █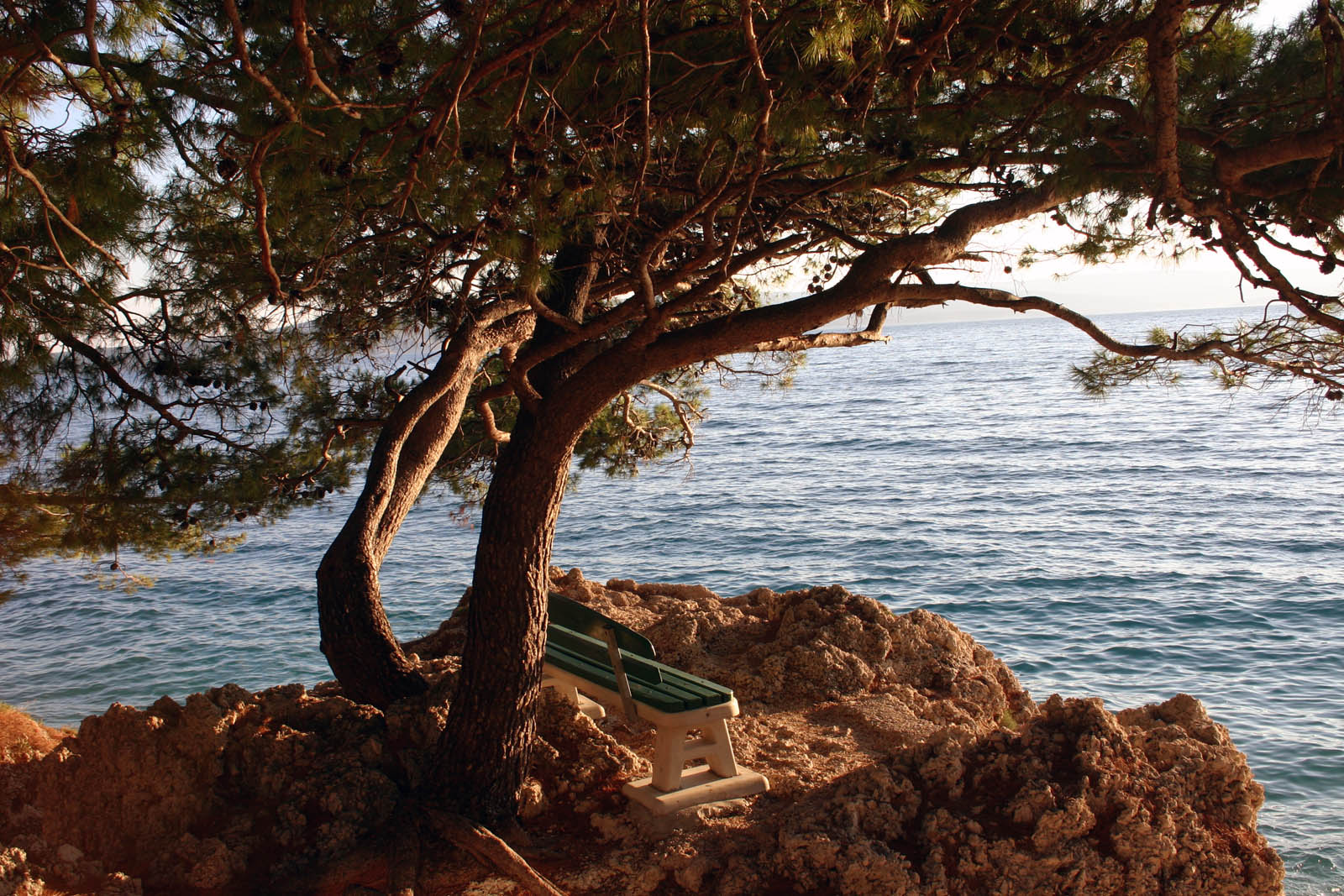 Summary: Let's take a moment to examine what Microsoft was all along (since its formation in 1975)
JUST OVER 45 years ago in Albuquerque, New Mexico, Microsoft was founded by two men, one of whom is now dead, years after becoming a patent troll (a troll that is active posthumously, too).
"Gates is now a major participant in the "war on cash"…"The other co-founder used his powerful (well-connected and super-affluent mom) to left/raise the company from the ditch. He had already been arrested (and bailed out), he argued with his parents regularly (shouting matches and glasses poured at the face!), he had sabotaged computers on several occasions, and faced disciplinary actions for some of these deeds. Good luck finding media that still speaks about those deeds; he nowadays bribes a lot of the media to pretend he's an economist, epidemiology expert and so on. Well, 'Professor Bill' never even graduated from college. He never did. As one Microsoft expert recalls, based on Newsweek (1994), Bill (descendant of a banking dynasty/family) had those things to say: "Banks are dinosaurs, says Gates. We can "bypass" them. [The Money product manager] is unhappy with an alliance involving a big bank-card company. "Too slow." Instead he proposes a deal with a small–and more easily controllable–check-clearing outfit. "Why don't we buy them?" Gates asks, thinking bigger. It occurs to him that people banking from home will cut checks using Microsoft's software. Microsoft can then push all those transactions through its new affiliate, taking a fee on every one. Abruptly, Gates sheds his disappointment with Money. He's caught up in a vision of "the transformation of the world financial system." It's a "pot of gold," he declares, pounding the conference table with his fists, triumphant and hungry and wired. "Get me into that and goddam, we'll make so much money!" Here is Microsoft in action. In just three hours, it laid plans to buy at least two companies, ditched an alliance with a major financial institution, opted for another and made major moves into "two incredible new worlds," as Gates put it–home banking and sports entertainment. Another company might take months to accomplish as much."
"Microsoft was all along about one thing: money."Gates is now a major participant in the "war on cash" (trying to control the money supply) and having showered Mr. Modi with ridiculous and highly notorious gifts he now acts like his boss and implements this vision across India.
Microsoft was all along about one thing: money.
Engineering? Virtually everything was lifted from other companies.
This is a matter of public record.
Resistance against Microsoft is part of the fight for technical excellence. As history shows, Microsoft typically fights against progress and against technological advancement. After all, any such advancement puts in jeopardy existing monopolists (such as Microsoft).
Fast forward to 2020 and the media, already bribed by Gates for nearly 20 years through his fake 'charity', tells us that this college drop-out will save the world from a pandemic. A closer scrutiny of his financial record reveals him to be a pandemic profiteer, not an expert, an opportunistic and monovalent monopoliser rather than benevolent giver. If he has given so much, how come his wealth nearly tripled in about a decade? If he wishes to help kids around the world, how come he worked so hard to whiten the reputation of someone who trafficked kids for sex (about 2,000 of them per year)?
Microsoft is not a software company; it's a cult. It started by stealing other people's work (literally diving dumpsters or fishing garbage cans for other people's code while projecting), it broke the law countless times, and now it's liaising with Donald Trump to steal other people's companies (like it did many times before; the tactics hardly vary).
We're not dealing with child prodigies or geeky geniuses here; we're dealing with a cult and cults cannot be tackled by conventional means. This cult's roots are deeply racist (white supremacy) and leaning to the right [1, 2]. Don't be confused about the current CEO's ethnicity. It is a bit of a decoy. █
"Microsoft, the world's most valuable company, declared a profit of $4.5 billion in 1998; when the cost of options awarded that year, plus the change in the value of outstanding options, is deducted, the firm made a loss of $18 billion, according to Smithers."
–The Economist, 1999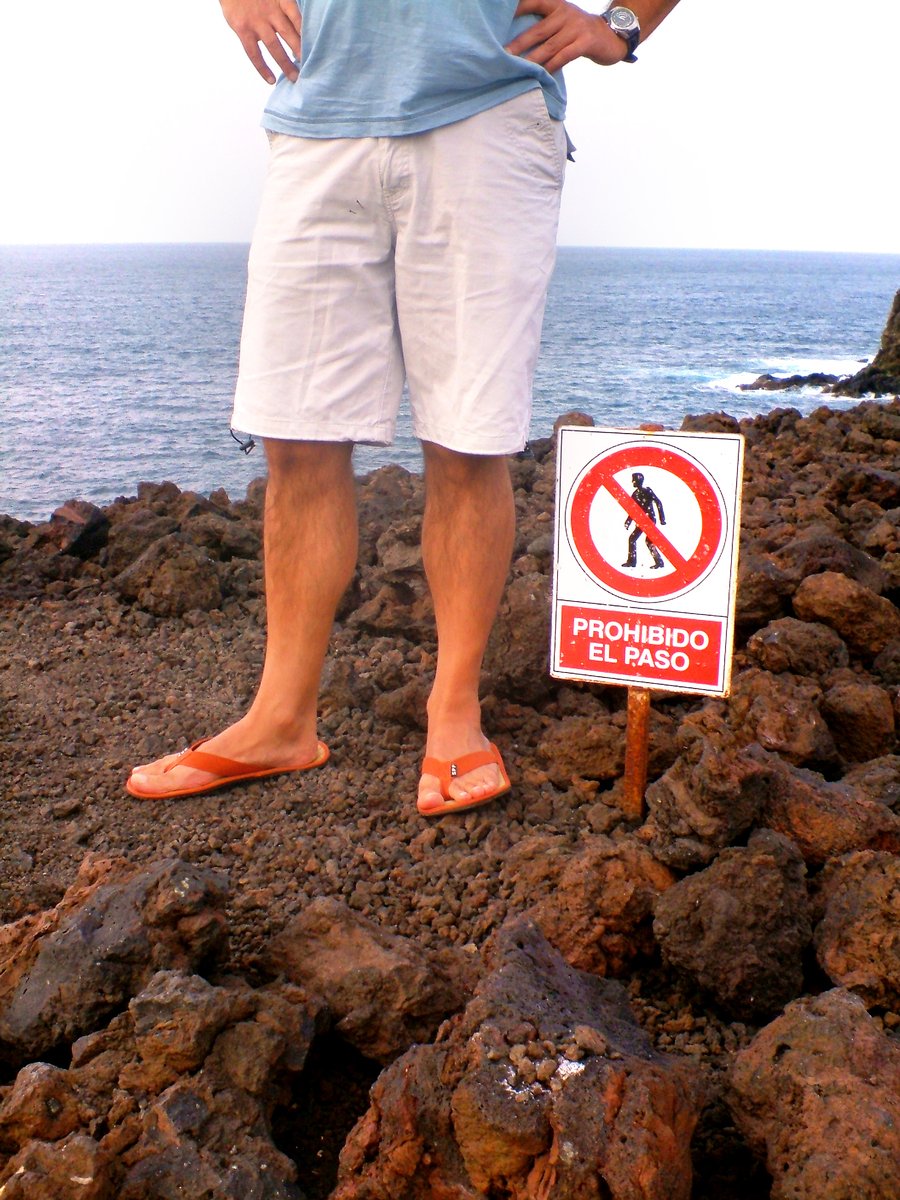 Summary: Overly restrictive society with countless monopolies (even on seeds!) will neither serve people nor will it breed general acceptance
THE European Patent Office (EPO) which I once respected — the office that didn't pursue software patents "as such" (unlike the USPTO) — is gone. It has been long gone, predating even Benoît Battistelli although President Brimelow wasn't anywhere as grotesque as him and I sometimes found her amicable, unlike António Campinos (he's not amicable, he's 100% faking it!).
As a proponent of the EU I've long viewed the EPO as something that might be OK, especially if it shapes its policy based on Europe's needs (like developers' and customers' needs) rather than Team UPC's (litigation parasites). Battistelli and Campinos keep making it very clear whose side they're on and it's not Europe's. Look no further than all the UPC propaganda they've been flinging out there for a decade, basically lying to the European public.
The truth of the matter is, even UPC proponents have virtually given up by now. So many nails on their coffins are adding up.
Osborne Clarke's Xavier Pican, Gaspard Debiesse, Will James and Johannes Graf Ballestrem — in Lexology and the firm's own site — show the growing trend, wherein law firms are either absolutely silent about UPC (when did Bristows last mention it?) or acknowledging that this "paper giant" (their term) is likely dead, but they continue to downplay this death:
Will we ever see the Unified Patent Court operate? Many have doubts, as its path – already long and difficult – runs into new obstacles and the venture looks more and more like a "paper giant".
IAM produced countless "fake news" items about the UPC, hoping to give it momentum based on deliberate falsehoods and distortions.
Let's hope — although chances seem slim — that something can suddenly change in a major way. Maybe the Council of Europe can do something, recognising the EPO crisis and impending layoffs as a sign of things gone awry. The courts and national governments in German and Dutch territories certainly don't plan to do anything; the EPO is their cash cow.
Resistance to the patent system as a whole will continue to grow (disdain for the very concept) if things carry on like this. COVID-19 is already changing many people's attitude towards monopoly on medicines/vaccines and seeing the dysfunctional state of the EPO can contribute to that. For the patent system to survive it will simply have to earn consent/respect from the general public.
The other day Bardehle Pagenberg's Axel B. Berger and Kerstin Galler boosted their article about "patentability of plants and animals in Europe" and another one by Jennifer Bailey (HGF Ltd) highlighted the absurdity of a patent office ever so eager to grant patent monopolies on life and on nature ("Battle Over Beer Patents Brewing At The European Patent Office"). To quote what she said some days ago:
Oppositions launched by 16 organisations against patents for mutant barley owned by Carlsberg & Heineken highlight the tensions that exist over the grant of monopolies for plant products. We consider which party will most likely be raising a glass to victory in light of recent legal changes, and the lessons applicable to patentees across the spectrum of plant innovation.

A recipe for dispute

The patents in question, EP2384110 (EP'110) and EP2373154 (EP'154), relate to a beverage prepared from a barley plant carrying a particular mutation, and the mutated plants themselves. EP'110 covers barley plants comprising mutations that cause loss of functional lipoxygenase (LOX)-1 and LOX-2 enzymes, while the mutation described in EP'154 causes functional loss of methionine S-methyltransferase (MMT). These mutations are said to improve the taste of the resulting beer.

The patents were opposed by a group of organisations represented by Dr Cristoph Then of the campaign 'NO PATENTS ON SEEDS!'. The opponents object that the patents cover conventionally bred barley, which they argue is excluded from patent protection by Article 53(b) of the European Patent Convention.

[...]

In the case of EP'110, the EPO's Opposition Division noted that plants carrying a mutation introduced by technical means, such as incubation of seeds with a mutagen, are not excluded from patent protection. Nevertheless, the claims were considered to encompass both plants created by technical means and plants obtained by an essentially biological process, the latter falling foul of Rule 28(2). As such, the patent was found invalid.

The patentees overcame this problem by clarifying that the barley plant had not been exclusively obtained by an essentially biological method. However, the Opposition Division then deemed the claimed plant to be insufficiently disclosed. Although the patent described one method of making a mutant plant (the seeds of which were deposited in a publicly accessible culture collection), this method relied on random mutagenesis and subsequent screening of 35000 mutants, placing an undue burden on someone trying to reproduce the invention. Accordingly, it was held that the patent does not enable the skilled person to obtain any mutant barley plant lacking functional LOX enzymes, but only the specific mutant deposited. This appears consistent with established case law on sufficiency, as re-affirmed by the UK's Supreme Court in Regeneron v Kymab.
Can the EPO not understand that these patents cause grassroots organisations to rebel against the system as a whole? If the EPO cares about Europe's future and the very decree upon which it exists, then it'll stop doing all these inane/insane things. What's so hard to understand here? As we put it 2 years ago, "The Enemies of the Patent System Are Patent Maximalists, Not Those Pursuing Saner Patent Policy". █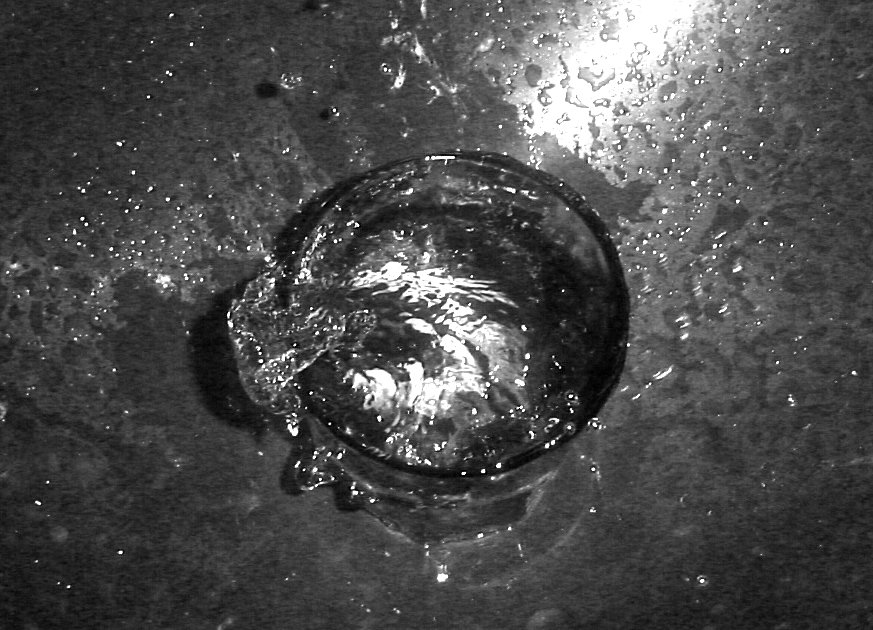 Summary: It has become increasingly if not abundantly evident that European Patent Office President Campinos is no better than Battistelli as he's still a 'darling' of patent litigation trolls and their front groups/lawyers
THE European Patent Office (EPO) is run by a bad person, whose own staff rejects him (only 3% of those surveyed trust him). The U.S. Patent and Trademark Office (USPTO), thanks to a corrupt appointment made by Donald Trump, is also run by a bad person. They're all about litigation/lawsuits; this isn't what patent offices were made for. This is sometimes called "vendor capture" (the vendors being firms that pursue as much litigation as possible, not science or innovation).
Iancu vainly sidesteps 35 U.S.C. § 101 in order to mass-grant illegal software patents (without a chance in court; judges would toss these out) and artificially inflate meaningless numbers; so does Campinos, who openly and shamelessly promotes software patents in Europe and sometimes pressures judges to let him do this. IAM certainly pushes very hard in that direction…
"IAM and the EPO aren't separate; there's a business relationship, which we wrote about before."Later these liars have the audacity to speak about patent "quality" (they mean speed or volume, not objective quality) and the EPO always cites a bunch of lies from IAM to 'support' the lie. They last did this a few months ago. IAM and the EPO aren't separate; there's a business relationship, which we wrote about before. IAM also has business relationships with Microsoft and its various patent trolls, including Intellectual Ventures. According to this new page "Intellectual Ventures COO Arvin Patel" will be an IAM 'VIP' soon, alongside Campinos and Iancu. What does that say about IAM? What does that say about the EPO? They're both boosters of patent trolls because of the money; they've become a megaphone of blackmail and extortion artists funded by Microsoft. There's a "virtual fireside chat" (careful not to get burned) coming:
António Campinos and Andrei Iancu are among the confirmed speakers participating in IAM's ground-breaking IPBC Connect, being held over the course of next month.

The USPTO Director and the President of the EPO will be taking part in a virtual fireside chat on 15th September with IAM editor-in-chief Joff Wild, during which a wide range of subjects will be addressed. These will include, no doubt, how both agencies have responded to the challenges posed by the covid-19 pandemic and the longer-term implications for IP practice that the current crisis creates.
If one goes to the sponsors page one finds Intellectual Ventures in there. Is that what they pay for? That literally means that money is flowing from Intellectual Ventures (the world's biggest patent troll) to IAM. Other sponsors include Sisvel (troll), Avanci (troll) and even OIN (yes, OIN the sellout, which works to reinforce software patents). Quite a bunch right there! We've highlighted/underlined them below (screenshot from the site).
OIN is sponsoring all sorts of patent trolls-infested events while calling some trolls "charities". This isn't the OIN that we supported more than a decade ago. OIN is nowadays literally run by people who came from notorious patent trolls. █