08.30.20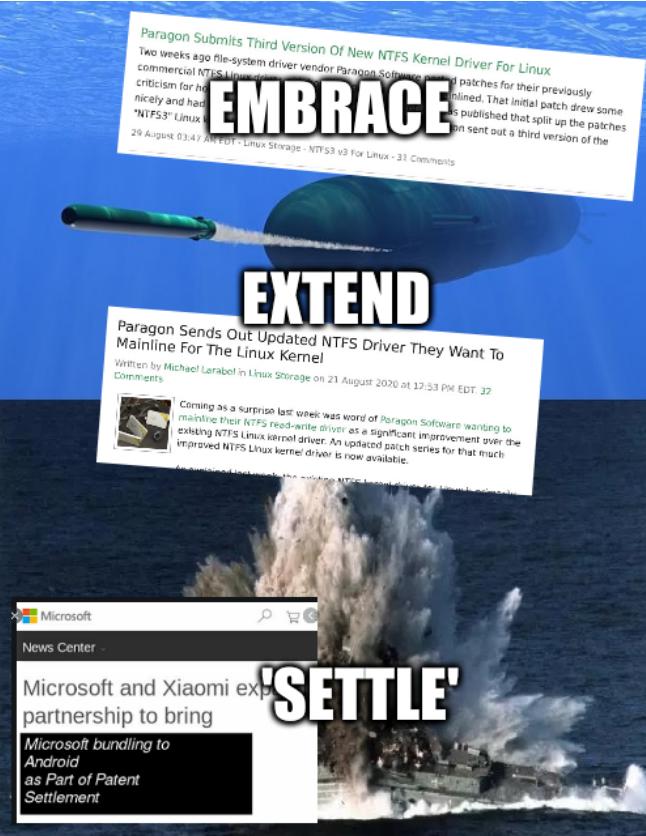 Summary: "Microsoft Loves Linux"… with more software patent traps inside it (submarine patents, too)
Reprinted with permission from the Free Software Fellowship
Being censored by an organization that claims to be promoting Free as in Speech is no small feat. It raises an interesting question: where do conscientious volunteers go from here?
The answer has been right under our noses all along: the Uncensored Speakers Toastmasters Club in Dublin.
Uncensored Speakers meets on the second and fourth Friday of each month at The Central Hotel (Open Street Map).
Most Toastmasters groups have some community guidelines against overtly political or religious speeches or use of profane language. Uncensored Speakers claims to be different: a speaker may well choose to say what they really think about Brexit, choosing from some of the most colourful words that the English language has brought us.
Tonight's meeting is an exception: there will be a Table Topics and Humorous Speech contest. What would a free software developer know about communications and censorship?
Is the journey to Software Freedom bogged down in Censorship?
Let's look at how the Free Software censorship scandal has evolved.
In 2017 the Fellowship elected an independent candidate as their representative to the Free Software Foundation Europe (FSFE).
FSFE had just banked that huge €150,000 bequest. In fact, €50k had been withheld by the lawyer pending confirmation that FSFE doesn't lose their charitable status while the other €100k had reached the bank account. FSFE decided to appoint all their staff as voting members of the association, remove the elections from the constitution, put the €100k in reserve to underwrite future obligations to staff and then, with their future benefits guaranteed, the two most senior staff, the President, Matthias Kirschner and the Executive Director, Jonas Oberg, went on extended periods of paternity leave.
As the last man standing in this democracy gone bad, it was the Fellowship representative's duty to question all that, so he did:
With well over half of the funds now coming from the corporate sector and the two most senior staff enjoying lengthy periods of paternity leave in 2018, people are also asking whether it is reasonable for volunteers to contribute their time and personal funds at all. There are many organizations in the free software world who we can contribute to and FSFE e.V. should not take us for granted.
While he was still serving in his role as Fellowship representative, Kirschner smugly deleted his blog from Planet FSFE and began censoring every email he sent through FSFE's mailing lists. The voters weren't told that their representative was being impeded in this manner, it is the sinister menace of censorship at its worst.
Censors even deleted the question from the mailing list archive, replacing it with:
This e-mail contained information published in error and is no longer available.
Our last democratically elected representative resigned under duress and in total disgust at what FSFE has become.
Later that year, he was at the UN Forum on Business and Human Rights in Geneva. All of FSFE's biggest sponsors were there. In a session on Safeguarding Human Rights Defenders (video), an Iranian dissident talks about the methods his country uses to silence critics. After explaining the way those resident in Iran can be locked up on the whim of the security services (like the Debian assassinations attempted under the radar at Christmas), he goes on to explain the way psychological techniques like blackmail and character assassination are systematically used to silence critics who left the country. The same abusive methods are evident in some of the emails leaked from various free software communities recently. Chilling.
At the very same moment that this volunteer was listening to that dissident's testimony, Debian's censors, who operate under the pretense of "Anti-Harassment", were removing the blog of Norbert Preining:
Motivated by his experience in the forum and the sheer brutality of what Chris Lamb's hit squad did at Christmas, on 7 January 2019, he wrote a blog about the rights of members in free software communities, linking them back to human rights principles. He dared to ask the question:
why do we put the rights of users on a pinnacle like this but do so little to document and protect the rights of members and contributors?
Within hours, the former community representative's blog had been removed from Planet Mozilla and Planet Debian.
Mozilla's Manifesto states
We are committed to an internet that promotes civil discourse, human dignity, and individual expression.
Here is the log entry from rogue Mozilla employee Mike Hoye violating that principle when he censored the blog. Hoye refuses to explain his conduct:
The motivations of Joerg Jaspert in Debian are easier to deduce: he wanted to eliminate a competitive independent candidate from competing in the Debian Project Leader election, where Jaspert was running himself. A censored blog post about human rights is par for the course in a democracy:
Debian's Social Contract tells us:
We will not hide problems
but somehow the problems that blog post discussed were more uncomfortable for some oligarchs than violating the organization's basic principles.
The same principle took a further battering when the same observant volunteer asked about the secret $300,000 donation Google made to Debian. Questions about that money were censored too, just as MIT executives hid controversial donations from Jeffrey Epstein knowing that some elements of the community would feel uncomfortable about the source of funds.
Back to the core question of that forbidden blog: free software organizations aggressively promoting the rights of users while actively undermining the rights of the people who develop the code or volunteer. Molly de Blanc, former FSF employee and newly elected president of the OSI answered his question with this hand-drawn slide in her talk at FrOSCon. She talks about how the volunteers need to be pushed to release code under the terms she prefers:
The step from encouraging people to use ethical software to pushing people to create it is an awkward one, as it is no longer ethical at all.
de Blanc's comical drawings have an eery resemblance to the gangster-like behavior of the Debian account managers pushing a volunteer under a bus at Christmas (and another example) but it also gives a glimpse into the mindset of the toxic people who are spoiling free software. With enforcers like de Blanc keen to promote pushing, they don't want anybody to get in the way so the question about rights in that blog had to be censored.
de Blanc's rise to power without ever writing any code has been controversial. Most developers have no respect for those who attack her using sexist and misogynist language yet that does not mean she is entitled to hide from the serious questions about her conflicts of interest. If she isn't willing to be accountable then she should stop claiming to be a leader:
I am a leader in free software. As evidence for this claim, I like to point out that I once finagled an invitation to the Google OSCON luminaries dinner, and was once invited to a Facebook party for open source luminaries.
Leadership, or opportunism aroused in the passionate embrace of corporate influence?
A report releasing damning evidence of de Blanc's conflicts of interest immediately prior to her nomination to OSI was censored by Fedora Planet and Ubuntu Planet.
When the former Fellowship representative posted a message of support for Richard Stallman on the FSF's LibrePlanet list recently, it was also censored. Since he exposed the censorship in a blog post this week, various people have tried to retrospectively make up reasons for censoring the message. For the record, FSF never gave a reason why the message was censored and the reasons being speculated don't agree with each other. Reasons made up after-the-fact lack credibility. It is simply character assassination, not unlike that described by an Iranian dissident at the UN forum not so long ago.
The lynching of Dr Stallman is also a powerful form of censorship. By deliberately misquoting his words, they make everybody else afraid to speak at all as anything they say or do could be twisted and misquoted against them in a trial-by-email. As another volunteer and Debian Developer commented during the Debian Christmas lynchings:
I wrote a bit longer post but looks like I kind of self censored it and this is not making me happy either.
Now what we see is the anti-RMS mafia snooping through the history of every RMS supporter, picking them off one-by-one with dodgy excuses to prevent them saying anything at all through FSF mailing lists. People are using BCC and simulated List-Id headers as a workaround.
The fact that organizations are so vigorously snuffing out these questions about member's rights and governance standards only proves they were the right questions to ask. Rather than talking about returning RMS to his role at FSF, maybe it would be better to try and build a healthier organization that has member's rights built into it from the ground up.
In the meantime, all of us can step up to continue the great work RMS has done over many years giving talks like this about software freedom. If you don't have prior speaking experience or if you want to boost your skills, you could start with a visit to your local Toastmasters group. █
Reprinted with permission from Daniel Pocock
A recent blog looks at how to work around censorship in mailing lists, especially the Free Software Foundation. After all, the Free Software Foundation tells us that they use the word Free as in Speech, rather than Free as in Beer.
Here is an example of an email censored by the FSF. There is no obvious way this email violates the GNU Kind Communications Guidelines or any other Code of Conduct.
Subject: Re: Nominate RMS for FSF award...
Date: Thu, 3 Oct 2019 00:07:30 +0200
From: Daniel Pocock <daniel@pocock.pro>
Reply-To: libreplanet-discuss@libreplanet.org
To: libreplanet-discuss@libreplanet.org


Personally, I feel this may not quite be correct although it is interesting.

By nominating him for the FSF award, you are saying that you need the
judges to confirm his status.  You don't need that at all.

RMS doesn't need to be nominated for or voted for to be considered a
winner of this award.  He is the founder of the organization, it was his
idea from the outset and that means he was the winner anyway before
there was an award.

Nonetheless, there are things that can be done to approximate the idea:

At a major event, perhaps LibrePlanet, ensure there is a significant
section of the program dedicated to thanking RMS for his FSF work,
bigger than the award ceremony because RMS is bigger than that.

Arrange for other organizations to recognize him for his service in
different ways, whether it is with awards, honorary titles or something
similar.

Why do the FSF staff censor an email like this supporting the founder of their organization and the founder of the Free Software movement?
Has the FSF become another Fake Community?
Since raising the issue of censorship in FSF, I received a number of emails from people who feel their own communications have been censored. It looks like censorship is being used for multiple reasons:
To censor communications about the online lynching of Richard Stallman and hide the voices supporting him
To hide the questions about former FSF employee Molly de Blanc and the allegations that a undisclosed romantic affair with the leader of Debian was a serious conflict of interest when Debian endorsed her for the OSI board presidency.
To hide questions about donations from Google that coincide with infighting in other organizations ($300,000 to Debian before the Debian Christmas lynchings, €75,000 to FSFE when they abolished community representatives). How much does FSF receive from Google, can they promote Freedom without answering that question?
In another recent donation scandal, MIT Media Lab staff systematically hid donations from convicted sex trafficker Jeffrey Epstein, knowing that some other staff and donors would be outraged. Likewise, Free Software organizations know that some of their volunteers are uncomfortable with Google's donations and influence. Just as certain MIT staff hid the funds from Epstein, Free software organizations are hiding the donations from Google. Censorship is one of the tools they use to achieve this deception. █
Recent: Linux Foundation Newsletter is Microsoft Windows and Proprietary IIS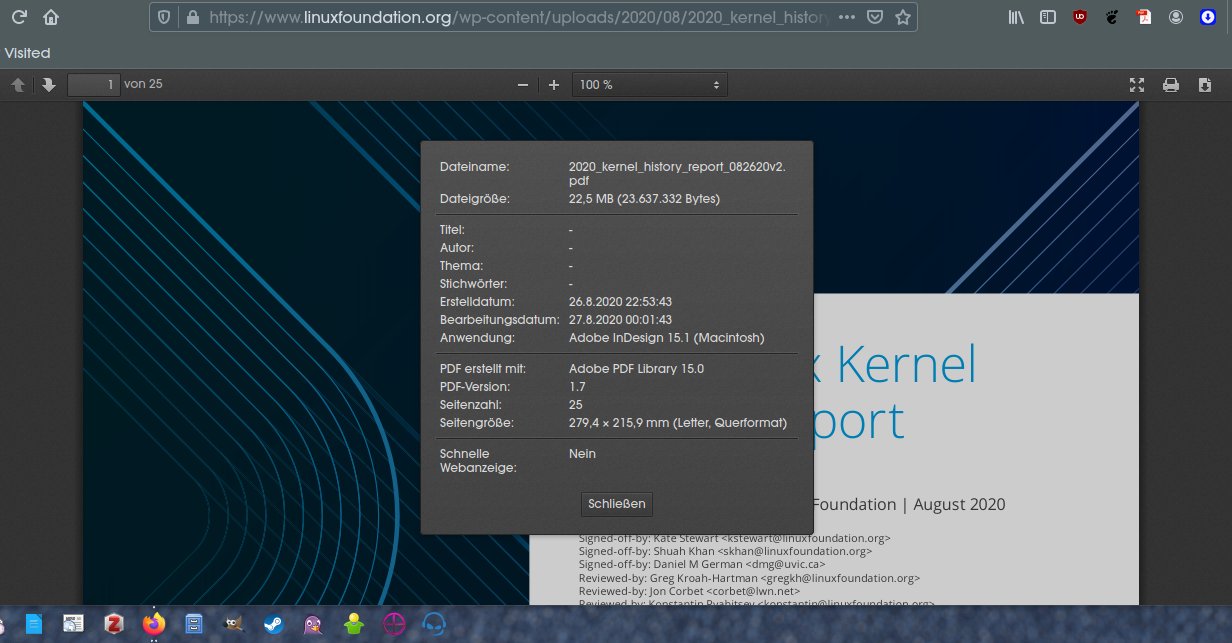 A totally unneeded scandal (headsup from Twitter)


A closer look
Summary: The "something" Foundation (something they make money from, without even using it, supporting it, let alone understanding it) is outsourcing almost everything to Microsoft (GitHub, proprietary software). It's just constantly milking the trademark of Linus Torvalds to make a lot of money and now it uses Apple and proprietary software to prepare a report about Linux (maybe Linux Foundation is the wrong name for it).
"I'm a toy, a defective toy — there wasn't enough fabric left when they made me," 27-year-old Dilya Abdulaeva said to herself. At five feet and three inches (160 cm) tall, she was about to fly into a circus ring on a lyra, or aerial hoop, and hold her own weight of 310 pounds (140 kg) more than 13 feet (4 m) above the ground. Then, she would ride the lyra up to the top of the arena, floating 36 feet (11 m) high. Only a few days earlier, the circus producer had decided that Dilya, whose usual job was to care for the troupe's trained cats and other performing animals, was going to appear in the ring as "something big" that would "shock" the audience. The crew didn't even have time to sew a costume for her, so Dilya stepped out of the wings in black sweatpants, a yellow sweater, a mask, and a red wig.

The events described here happened during my lifetime, but to many, they're "history." Fred's life, and the principles he lived by, still have much to teach us today.

For decades, trust and safety professionals in content moderation, fraud and risk, and safety — have faced enormous challenges, often under intense scrutiny. In recent years, it's become even more clear that the role of trust and safety professionals are both critically important and difficult. In 2020 alone, we've seen an increasing need for this growing class of professionals to combat a myriad of online abuse related to systemic racism, police violence, and COVID-19 — such as hate speech, misinformation, price gouging, and phishing — while keeping a safe space for connecting people with vital, authoritative information, and with each other.

Health/Nutrition

Integrity/Availability

Proprietary

Security

Recently Miguel de Icaza wrote a blog post arguing that closed computing platforms where a major US corporation decides what software users are allowed to install are a good thing. This has, naturally, caused people to become either confused, disappointed or angry. Presumably many people are writing responses and angry comments. I almost started one writing one pointing out all the issues I found in the post.

Doing that would probably create a fairly popular blog post with followups. It might even get to the reddits and hackernewses and generate tons of comments where people would duke it out on issues on user choice vs the safety provided by a curated walled garden. There would be hundreds, if not thousands, of snarky tweets that make their poster feel superior for a while but are ultimately not productive.

We went looking for details. Was he expelled, was it political? Was it based on falsified evidence, the way Debian Account Manager Enrico Zini falsified harassment claims against Jacob Appelbaum?

In fact, Steve Greenland died of cancer in July 2009. He was still on the Debian keyring up to 2020 because the Debian Account Managers (DAMs) were too busy playing politics. They were making up false evidence to remove political opponents but it never occurred to them that Greenland's computers, with his PGP keys, would have been acquired by relatives or even sold on eBay.

Privacy/Surveillance

Mastercard on Friday said it's joining the effort to create more of these kinds of cashierless stores, unveiling a platform it calls Shop Anywhere. It teamed up with retail tech company Accel Robotics to create a handful of new test concepts that let customers check into a store, grab what they want and walk out.

Defence/Aggression

Environment

"This administration's insidious attack on one of our most important environmental laws is an attack on the democratic process itself."

A coalition of 27 U.S. states, commonwealths, territories, counties, and cities filed a federal lawsuit on Friday challenging the Trump administration's "unlawful, unjustified, and sweeping revisions" to a 50-year-old law that the president claimed would "streamline" infrastructure projects by limiting environmental reviews.

Energy

"More oil wells mean more greenhouse gases, more air pollution, and more destroyed habitat."

Wildlife/Nature

Years ago, I moved to Livingston, Montana. Livingston strategically lies at the northwest corner of the Custer Gallatin National Forest's Absaroka Beartooth Wilderness (known as AB Wilderness). One of the factors that attracted me to Livingston was the AB Wilderness. I could—in theory—put on a backpack and walk 7 miles to Livingston Peak within the AB Wilderness Boundary, then hike south for 250 miles and only cross three roads. There are few places in the lower 48 states where such an experience is possible.

Given estimates that humans are responsible for around 75% of fires, "this means solutions are in our grasp too."

Ecosocialists view animal rights as the third rail of climate politics. The opposite is true.

Finance

AstroTurf/Lobbying/Politics

Freedom of Information/Freedom of the Press

Civil Rights/Policing

High school students have been in the streets all summer, and they're not backing down. Black Lives Matter protests have gone on for weeks. They've popped up in hundreds of small towns. More and more kids don't need to be taught that policing is racist, nor that police anchor a historic system of racial domination. They see it everywhere.

"Protective gear found in the bus is just that—protection for working in large crowds, masks for COVID protection," Riot Kitchen said in a statement. "We reject all claims that our crew was there to incite violence."

Scheurle said the fuel was to be used for generators for cooking, camping and food production. She said the minivan driver was not trying to flee but was exiting the gas station as police arrived. She also doubted that any illegal substances were found and suggested "residual" marijuana could have been present because the drug is legal in Washington.

Sentenced to life behind bars for a rape he did not commit, Long's attorneys learned in 2015 that investigators withheld exculpatory evidence proving his innocence. 

"By supporting this movement, we can build a country that fulfills the promise of freedom, unity, and safety for all of us, no exceptions."

When traveling from out of state with an AR-15 is not treated as a crime, but "filling up gas cans for your food truck" leads to immediate arrest.

"We've been here before, but this time we know that it is necessary to redefine public safety in order to save black lives."

The facts of this case are pretty ugly so let's just dive right into them. As Lenore Skenazy reported for Reason last year, two government employees decided a single incident of a mother leaving her kids in the car was all the reason they needed to swing by the house and strip-search every one of her six children. The oldest was five years old. The youngest were a pair of 10-month-old twins.

Like many other adolescents of my generation, I attended many protests against the US war in Vietnam. Like many antiwar protesters, I was inspired by many different writers, philosophies and other protesters. Among those inspirations—amidst the youthful rebels in SDS and the Yippies, the writings of Karl Marx and Jean Paul Sartre, and the militant pacifism of Martin Luther King,, Jr. and David Dellinger—were the actions, essays and prayers of male and female religious antiwarriors like those involved in the burning of draft files and indicted for a non-existent plot to kidnap Henry Kissinger and hold him hostage until the US withdrew from Southeast Asia.

Monopolies

In the town hall with employees, Zuckerberg said the team that enforces Facebook's policy against dangerous organizations "is trained to look for symbolism and innuendo" and that the "contractors and reviewers who the initial complaints [about the Kenosha Guard] were funneled to didn't pick this up. On second review, doing it more sensitively, the team responsible for dangerous organizations recognized that this violated the policies and we took it down."

Facebook is now taking down posts that praise the shooting or shooter, Zuckerberg said. Yet a report Thursday by The Guardian newspaper found examples of support and even fundraising messages still being shared on Facebook and its photo-sharing service, Instagram.

The U.S. telecom industry's monopolization problem shows no sign of slowing down.

Kinsella on Liberty Podcast, Episode 295. This is my appearance on Jimmy Song's podcast Bitcoin Fixes This (ep. 7). Bitcoin Fixes This #7: Intellectual Property Stephan Kinsella is a patent attorney, Austrian economist and author of Against Intellectual Property. We talk about IP law's monarchist origins and how it's a tool for monopoly. Stephan also tells us about how information is not the same thing as physical property and how IP and Bitcoin both suffer from labor theories of value.

Patents

Following on from the updates to the FAQs earlier this week, the Patent Examination Board (PEB) have now released a final version of the FAQs. Candidates have 1 day left to change their elected exam location (deadline 31 August 2020). This is also the deadline for specifying your Designated Contact if taking the exam at work. The latest information can be read here.

In a welcome improvement to communications, exam updates are now being distributed via the CIPA mailing list.

Declarations from generic drug makers alleged only possible future injury from implementation of the 2019 law that created a presumption that so-called "pay for delay" settlement agreements are anticompetitive.

A trade association for the generic pharmaceutical industry failed to demonstrate standing to challenge a California law that created a presumption that "reverse payment" settlement agreements regarding patent infringement claims between brand-name and generic pharmaceutical companies were anticompetitive and unlawful. None of the declarations submitted by trade association members alleged an intention to engage in such a settlement. Nor did they establish that they incurred economic injury due to complying with the law, such as by foregoing pay for delay settlements or litigating patent-infringement suits to judgment. Rather, the members alleged that they "likely would expect to be forced to litigate every pending patent-infringement lawsuit to judgment," or that they "likely will stay [their] hand on many products and simply stay off the market until the relevant patents all expire." These declarations alleged only "possible future injury" and failed to establish a substantial risk of harm (Association for Accessible Medicines v. Becerra, July 24, 2020, per curiam).

Copyrights

"Trump and his posse of sycophants and enablers think that everything belongs to them."

Under pressure from rightsholders, Google makes pirate sites harder to find in search results. As a result, pirates are increasingly advising each other to use DuckDuckGo instead. Surprisingly, in response to a very popular 'pirate' search term, Google appears to agree its rival is the best option.

Last week, 1337x.to decided to ban YTS releases when it became apparent that information from the site's database was being used in lawsuits against file-sharers. Over the past few days, more torrent sites followed this example which, strangely enough, has made them a target as well.
Reprinted with permission from Debian Community News
On 30 June 2019, a Debian Developer sent the email below to the debian-project mailing list.
It never appeared.
Alexander Wirt (formorer) has tried to justify censoring the mailing list in various ways. Wirt has multiple roles, as both Debian mailing list admin and also one of Debian's GSoC administrators and mentors. Google money pays for interns to do work for him. It appears he has a massive conflict of interest when using the former role to censor posts about Google, which relates to the latter role and its benefits.
Wirt has also made public threats to censor other discussions, for example, the DebConf Israel debate. In that case he has wrongly accused people of antisemitism, leaving people afraid to speak up again. The challenges of holding a successful event in that particular region require a far more mature approach, not a monoculture.
Why are these donations and conflicts of interest hidden from the free software community who rely on, interact with and contribute to Debian in so many ways? Why doesn't Debian provide a level playing field, why does money from Google get this veil of secrecy?
Is it just coincidence that a number of Google employees who spoke up about harassment are forced to resign and simultaneously, Debian Developers who spoke up about abusive leadership are obstructed from competing in elections? Are these symptoms of corporate influence?
Is it coincidence that the three free software communities censoring a recent blog about human rights from their Planet sites (FSFE, Debian and Mozilla, evidence of censorship) are also the communities where Google money is a disproportionate part of the budget?
Could the reason for secrecy about certain types of donation be motivated by the knowledge that unpleasant parts of the donor's culture also come along for the ride?
The email the cabal didn't want you to see
Subject: Re: Realizing Good Ideas with Debian Money
Date: Sun, 30 Jun 2019 23:24:06 +0200
From: a volunteer
To: debian-project@lists.debian.org, debian-devel@lists.debian.org



On 29/05/2019 13:49, Sam Hartman wrote:
> 
> [moving a discussion from -devel to -project where it belongs]
> 
>>>>>> "Mo" == Mo Zhou <lumin@debian.org> writes:
> 
>     Mo> Hi,
>     Mo> On 2019-05-29 08:38, Raphael Hertzog wrote:
>     >> Use the $300,000 on our bank accounts?
> 
> So, there were two $300k donations in the last year.
> One of these was earmarked for a DSA equipment upgrade.


When you write that it was earmarked for a DSA equipment upgrade, do you
mean that was a condition imposed by the donor or it was the intention
of those on the Debian side of the transaction?  I don't see an issue
either way but the comment is ambiguous as it stands.

Debian announced[1] a $300k donation from Handshake foundation.

I couldn't find any public disclosure about other large donations and
the source of the other $300k.

In Bits from the DPL (December 2018), former Debian Project Leader (DPL)
Chris Lamb opaquely refers[2] to a discussion with Cat Allman about a
"significant donation".  Although there is a link to Google later in
Lamb's email, Lamb fails to disclose the following facts:

- Cat Allman is a Google employee (some people would already know that,
others wouldn't)

- the size of the donation

- any conditions attached to the donation

- private emails from Chris Lamb indicated he felt some pressure,
influence or threat from Google shortly before accepting their money

The Debian Social Contract[3] states that Debian does not hide our
problems.  Corporate influence is one of the most serious problems most
people can imagine, why has nothing been disclosed?

Therefore, please tell us,

1. who did the other $300k come from?
2. if it was not Google, then what is the significant donation from Cat
Allman / Google referred[2] to in Bits from the DPL (December 2018)?
3. if it was from Google, why was that hidden?
4. please disclose all conditions, pressure and influence relating to
any of these donations and any other payments received

Regards,

Daniel


1. https://www.debian.org/News/2019/20190329
2. https://lists.debian.org/debian-devel-announce/2018/12/msg00006.html
3. https://www.debian.org/social_contract

Censorship on the Google Summer of Code Mentor's mailing list
Google also operates a mailing list for mentors in Google Summer of Code. It looks a lot like any other free software community mailing list except for one thing: censorship.
Look through the "Received" headers of messages on the mailing list and you can find examples of messages that were delayed for some hours waiting for approval. It is not clear how many messages were silently censored, never appearing at all.
Recent attempts to discuss the issue on Google's own mailing list produced an unsurprising result: more censorship.
However, a number of people have since contacted community representatives privately about their negative experiences with Google Summer of Code. Here is one of the messages that Google didn't want other mentors to see, sent by one of the former Debian GSoC admins:
Subject: [GSoC Mentors] discussions about GSoC interns/students medical status
Date: Sat, 6 Jul 2019 10:56:31 +0200
From: a volunteer
To: Google Summer of Code Mentors List <google-summer-of-code-mentors-list@googlegroups.com>


Hi all,

Just a few months ago, I wrote a blog lamenting the way some mentors
have disclosed details of their interns' medical situations on mailing
lists like this one.  I asked[1] the question: "Regardless of what
support the student received, would Google allow their own employees'
medical histories to be debated by 1,000 random strangers like this?"

Yet it has happened again.  If only my blog hadn't been censored.

If our interns have trusted us with this sensitive information,
especially when it concerns something that may lead to discrimination or
embarrassment, like mental health, then it highlights the enormous trust
and respect they have for us.

Many of us are great at what we do as engineers, in many cases we are
the experts on our subject area in the free software community.  But we
are not doctors.

If an intern goes to work at Google's nearby office in Zurich, then they
are automatically protected by income protection insurance (UVG, KTG and
BVG, available from all major Swiss insurers).  If the intern sends a
doctor's note to the line manager, the manager doesn't have to spend one
second contemplating its legitimacy.  They certainly don't put details
on a public email list.  They simply forward it to HR and the insurance
company steps in to cover the intern's salary.

The cost?  Approximately 1.5% of the payroll.

Listening to what is said in these discussions, many mentors are
obviously uncomfortable with the fact that "failing" an intern means
they will not even be paid for hours worked prior to a genuine accident
or illness.  For 1.5% of the program budget, why doesn't Google simply
take that burden off the mentors and give the interns peace of mind?

On numerous occasions Stephanie Taylor has tried to gloss over this
injustice with her rhetoric about how we have to punish people to make
them try harder next year.  Many of our interns are from developing
countries where they already suffer injustice and discrimination.  You
would have to be pretty heartless to leave these people without pay.
Could that be why Googlespeak clings to words like "fail" and "student"
instead of "not pay" and "employee"?

Many students from disadvantaged backgrounds, including women, have told
me they don't apply at all because of the uncertainty about doing work
that might never be paid.  This is an even bigger tragedy than the time
mentors lose on these situations.

Regards,

Daniel


1.

https://danielpocock.com/google-influence-free-open-source-software-community-threats-sanctions-bullying/

--
Former Debian GSoC administrator

https://danielpocock.com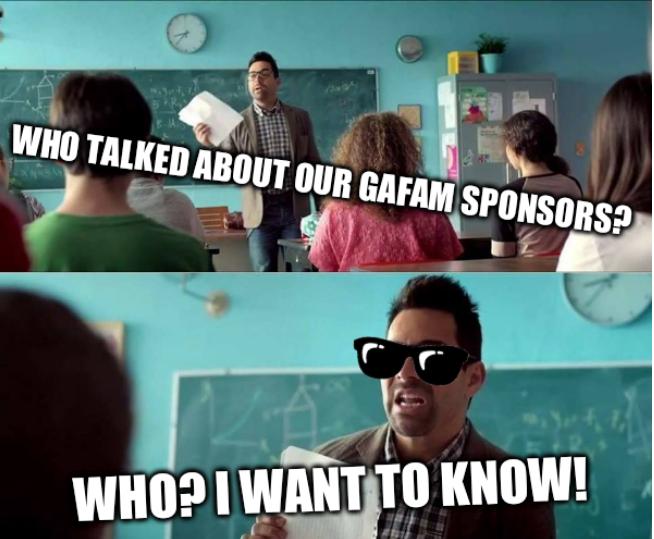 Summary: 'Surveillance capitalism' money is still a liability to one's reputation in the Free software world (the spying apparatus is always looking for something in return)
Reprinted with permission from Debian Community News
There was a recent discussion on debian-project about lawsuits involving Debian. Pierre-Elliott Bécue has written:
But Debian having no legal existence, it can't file
Personally, we don't want to encourage anybody to make an un-necessary lawsuit but it also concerns us that false information has been presented about this issue. The false information is problematic because claimants may be deterred from pursuing legitimate claims but more importantly, because volunteers may not realize they are at risk of being sued.
If a non-profit organization is incorporated, most lawsuits have to be sent to the office of the organization. The managers and employees can't be named in most lawsuits. The person making a claim is claiming against the assets of the organization but they probably can't claim against the homes and other private assets of managers and employees.
As people noted in the discussion on debian-project, Debian is not incorporated. This means that none of the volunteers have the protection described above.
Some people may feel they are participating in Debian for their job and they are protected by their employer. This is not always true. Many people use their private email addresses in Debian, even when making contributions for their employer. This, in itself, may make them targets for personal lawsuits. Some large companies may choose to indemnify their employees, in other words, even if a claimant finds a way to make a personal lawsuit against a volunteer, the employer could voluntarily pay the legal defence fees. What about contributors who work for small companies? What if a person decides to change jobs during a long-running lawsuit, will the old employer continue to pay their legal bills? What if the volunteer changes jobs and then a few months later, somebody else starts a lawsuit about something the volunteer did during their last job? Will either the past or present employer want to pay the employee's defence costs? It just sounds messy.
These are very important questions both for volunteers and also for all employers who choose to have staff contributing to free software projects like Debian.
It may be far easier to incorporate the Debian organization. Incorporation would give volunteers more certainty about their protections, it would give employers more certainty that their employees won't get sucked into a legal nightmare and it would also give all members more protection and rights. When managers of an organization want to benefit from the buffer against personal liability, they also have to ensure the organization is accountable to the members and they can no longer indulge in abusive expulsions and shamings. Oddly enough, that is one of the reasons cabal members often resist the idea of incorporating.
The project currently hosts a lot of information about shamings and character assassination. Who is legally liable for that? Is it only the person who wrote each email, or can the DPL and volunteers who run the mail servers, BTS and other facilities be sued too? People who use the good name of Debian to shame volunteers should have nowhere to hide.
Anybody choosing to nominate in the upcoming Debian Project Leader elections may want to think carefully about whether their personal assets will be at risk. If the organization doesn't want some candidates to be deterred from nominating, it might be a good idea to prioritize the issue. █