09.17.20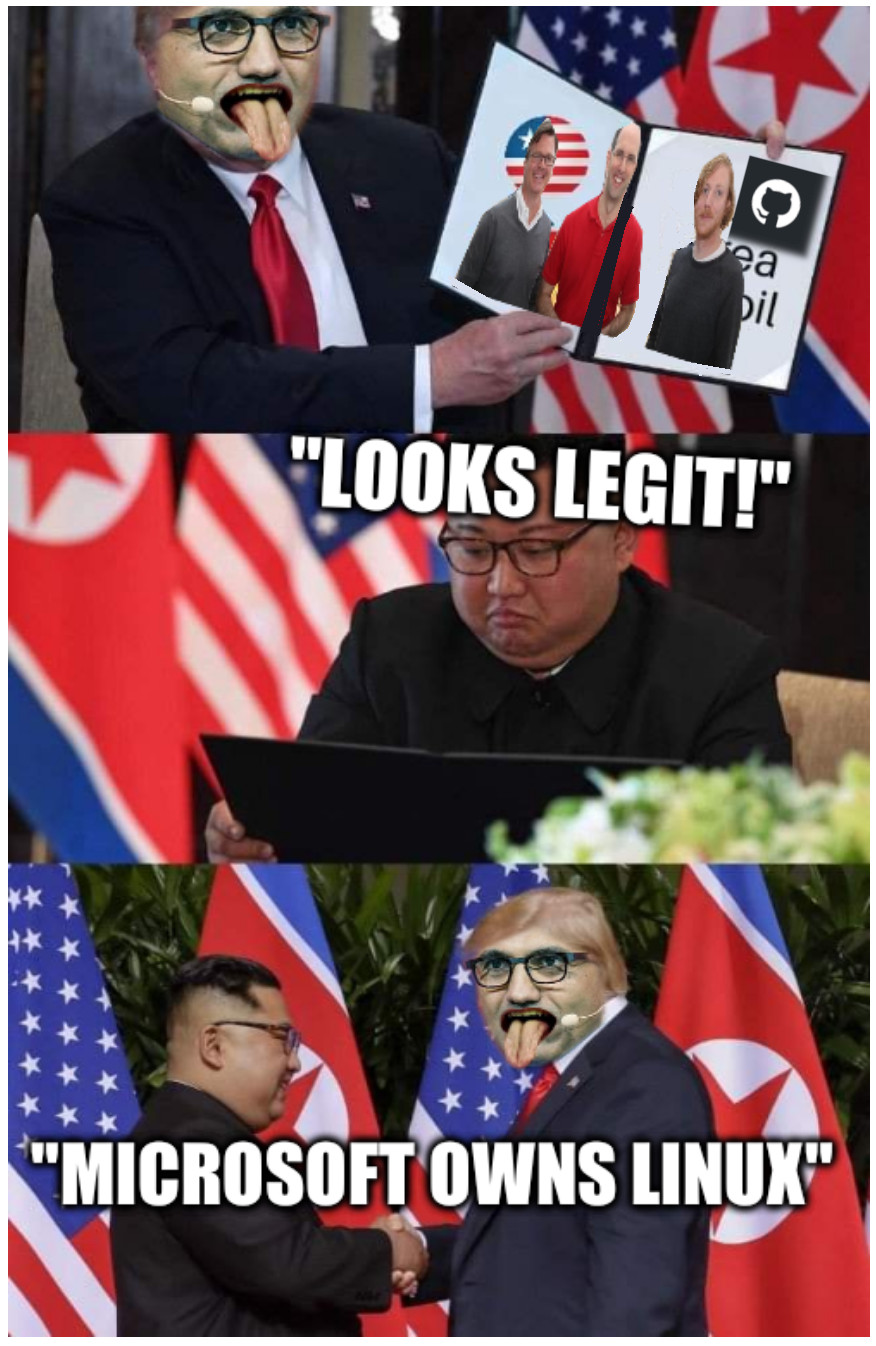 Summary: Jim Zemlin's Linux Foundation has sold Linux to a bunch of Linux-hostile dictators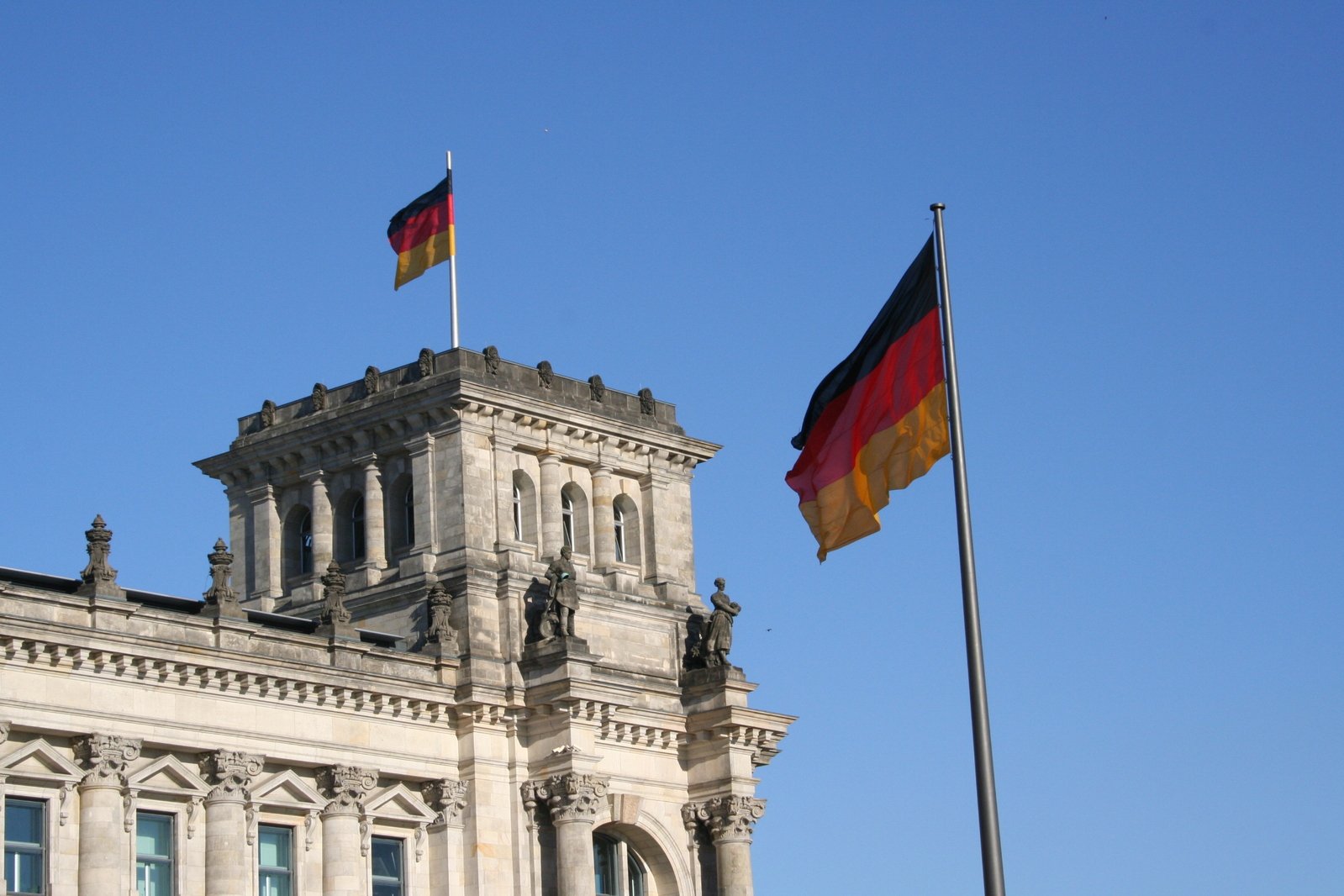 Summary: Open Letter to the Bundesrat: "Germany will violate 3 international agreements with the Unitary Patent"
Dear Members of the Bundesrat,
Tomorrow Friday 17 September 2020, the Bundesrat will be asked to ratify the Unitary Patent and its Court (UPCA) (point 55 on the agenda). We would like to raise 4 objections regarding this ratification, as it carries the risk of violating multiple international agreements:
1. Software patents will be made enforceable without a debate
FFII eV represents the voice of 3000 software companies and independent software developers across Europe. Our software companies oppose the UPCA, as it will validate software patents through the caselaw of such a court, using the "technical effect" or "as such" loopholes, as confirmed by the European Commission in its 2012 Memo about the UPC. Software patents have negative effects on job creation, as small software companies don't have the resources to defend themselves in court. Software patents are also opposed by a majority of companies in our sector, as more and more litigating companies (also called "patent trolls") are trying to extract money.
We would like to see the UPCA being renegotiated, so that the European Court of Justice (CJEU) will have a say on software patents, as the legal basis is of the Unitary Patent is Art118 TFEU "creation of European intellectual property rights". In 2012, the UK was allergic to the CJEU and asked for the removal of Art6-8, which would have given competence to the CJEU to decide on patent law. The patent industry also wanted their own court, and a monopoly on the interpretation of patent law. Experts are also divided on the question of whether the CJEU will be able to rule on patentable subject matter, as the UPCA has been designed to avoid the CJEU judges.
2. The UK is still listed as a "negotiating state" of the Agreement according to the Vienna Convention on the Law of Treaties (VCLT)
The United Kingdom is still listed as a country part of the Agreement, and the Ministry of Justice has resorted to very creative legal tricks in order to get the Treaty "into force".
In June, the Ministry of Justice was saying the ratification by the UK was a requirement to get the Treaty into force:
"The fact that Great Britain broke the Convention as a result of Brexit does not prevent its implementation: the Regulations for entry into force of the Convention and its rules should ensure that all three are involved in the contract States, the Federal Republic of Germany, France and Great Britain, already participate in the judicial system at the start of the Unified Patent Court. […]
Regardless of the fact that UK approval currently exists a departure from Great Britain has no influence on the applicability of the entry into force regulations in any case because these are to be interpreted in such a way that if one of these three states can not be foreseen by anyone, the entire entry into force for the does not hinder remaining participants."
On the 21st of July, the UK has de-ratified the UPCA on the 21st of July, by sending a Note Verbale to the Council of the European Union.
The UK is still a "Negotiating State" in the sense of Article 2(e) of the Vienna Convention on the Law of Treaties (VCLT). The UK has not given its agreement for the international treaties whose texts it took part in drawing up and adopting (the UPCA and the two associated protocols) to enter into force. Thus, in addition to entry into force now being contrary to a literal reading of the relevant provisions of the Agreement and Protocols, there would appear to be no basis for entry into force under Article 24 VCLT.
As the UK is still listed as one of the countries in the UPCA Treaty as a seat of the Court for Pharmaceuticals, the Bundesrat MUST send back the UPCA to the European Commission for renegotiation. Germany cannot re-interpret the UPCA in order to unilaterally temporary redirect the workload of the London court to Paris and Munich.
3. Lack of compliance with the European Convention on Human Rights (ECHR) Art6 "a Tribunal established by law"
3a. Rules of Procedure not made by legislators
Despite the Brexit problem, the German Ministry of Justice should have presented to you, together with the bill, an analysis of the UPCA's compliance with the ECHR (European Convention on Human Rights). The UPCA is not compliant with the ECHR, as its rules of procedure are mabe by an obscure Administrative Committee, and this is in violation with Art6 ECHR, "a tribunal established by law", where the ECHR's jurisprudence requires that Parliament(s) [you] should have been involved in the drafting and ratification of those rules of procedure of the court.
Any democrat will understand that this jurisprudence is in place in order to avoid the creation of rogue tribunals, put in place by the executive power. This lack of compliance has been raised in the first constitutional complaint and mentioned in the 20th March 2020 decision of the Constitutional Court, but the Court did not rule on this point.
In Coëme Vs Belgium (22 juin 2000), the court said:
According to the case-law, the object of the term "established by law" in Article 6 of the Convention is to ensure "that the judicial organisation in a democratic society [does] not depend on the discretion of the Executive, but that it [is] regulated by law emanating from Parliament" (see Zand v. Austria, application no. 7360/76, Commission's report of 12 October 1978, Decisions and Reports (DR) 15, pp. 70 and 80). Nor, in countries where the law is codified, can organisation of the judicial system be left to the discretion of the judicial authorities, although this does not mean that the courts do not have some latitude to interpret the relevant national legislation.

ECHR, Coëme e.a./Belgique, 22 juin 2000, Req. n ° 32492/96, 32547/96, 32548/96, 33209/96 et 33210/96, §98
You can also find similar jurisprudence in other decisions:
ECHR, Pandjikidzé e.a./Géorgie, 27 oct 2009, Req. n° 30323/02 , §§ 104 et 105

ECHR, Savino e.a./Italie, 28 apr 2009, Req. n° 17214/05, 20329/05, 42113/04, §94

ECHR, Previti/Italie, 8 déc 2009, Req. n° 45291/06, §213

ECHR, Laventis/Lettonie, 28 nov 2002, Req. n° 58442/00, §114

ECHR, Zeynalov/Azerbaïdjan, 30 may 2013, Req. n° 31848/07, §30

ECHR, Momčilović/Serbie, 2 ape 2013, Req. n° 23103/07, §29

ECHR, Oleksandr Volkov/Ukraine, 9 jan 2013, Req. n° 21722/11, §151.

ECHR jurisprudence on Art6 "A tribunal established by law"
3b. Litigation will be more expensive for a single case
After the UPCA has been negotiated in 2012, this obscure Administrative Committee took the freedom to decide on the court fees. Those court fees are important for the "access to justice" and a very sensitive topic for SMEs. Those court fees will result in a 3x increase in the costs of litigation, for a simple case, and compared to the actual situation in Germany. This Administrative Committee took the freedom to decide on expensive court fees that will bare access to the Court, advised by an "expert committee" where no SME was represented, but where multinationals were (Nokia and BASF). We believe this is also in violation of the ECHR art6 "a tribunal established by law", as this Administrative Committee does not have the power to legislate. It should have been your role as a legislator to decide what those amounts should have been.
4. UPCA is violating the "rule of law" (TFEU Art2), the EPO cannot be brought to court for maladministration
The UPCA is also violating the "rule of law" principle, enshrined in the German Constitution, and in the Article 2 of the Treaty of the Functioning of the European Union (TFEU).
The European Patent Office (EPO) cannot be brought to Court for maladministration, and there are currently 4 pending cases in front of the German Constitutional Court for violation of such principle. The Court is expected to publish a decision on those complaints before the end of this year, which might have some profound impact on the architecture of the patent system in Europe. The German Ministry of Justice does not seem to want to wait for this important decision.
If those points are not seriously addressed, we will consider asking the Court to look again at the issue by filling a second Constitutional Complaint.
Best regards,
HENRION Benjamin
President of FFII eV
Reprinted with permission from Debian Community News
As people dig deeper, they are surprised to find that evidence of cult phenomena is indisputable while counter-accusations against victims lack any evidence whatsoever.
Nonetheless, running an elaborate cult surely takes time and effort. Why would anybody bother to do this?
Credibility of Debian's name
Debian, thanks to the the Debian Social Contract, long history and technical reliability, has built up a reputation for technical competence.
When somebody associated with Debian points out that Google's privacy policy is no more than a modern-day re-write of The Emperor's New Clothes, their concerns are often amplified and widely noticed.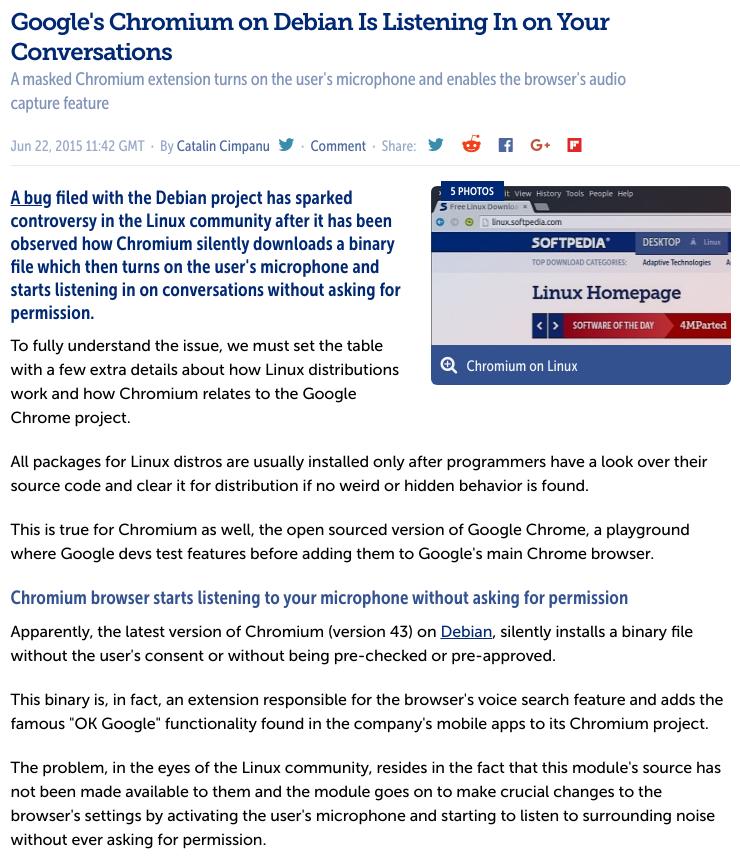 Companies like Google resent this, so they exert influence in various ways to discredit those individuals who speak the truth.
We see exactly the same phenomena in the United States right now where President Trump has been trying to undermine his country's leading expert on pandemics, Dr Anthony Fauci.
Personal benefit
Earlier this month, we saw former French Prime Minister François Fillon convicted of embezzlement after creating jobs for his wife and children.
This was a reminder for many of us about the way jobs are allocated to insiders in Free Software. One of the most notable examples has been the case of the former Debian Project Leader's girlfriend leaving her job at FSF and immediately being employed by a close friend of her boyfriend who is now executive director of the GNOME Foundation. Molly de Blanc is not a programmer but she is frequently given keynote speaking opportunities in free software events. People asking how she is selected over other women and which organization pays for her travel to these events only receive vague replies.
In one event, FOSDEM, at ULB in Brussels, Miss de Blanc used her talk to humiliate other volunteers in Debian, including one who was at the event. The people she boasts about demoting have over 30 years experience between them, while de Blanc's Github page confesses ….
Elimination of democracy
One of the greatest fears of these oligarchs is that an independent candidate might be elected in their organization and go through the historic email records and bank statements, publishing facts about these conflicts of interest.
A range of organizations have canceled elections and eliminated voting rights for the majority of volunteers. When a Debian Developer was elected in another organization, FSFE e.V., people immediately started trying to undermine his Debian role. Linux Foundation eliminated voting rights in 2016 and FSFE e.V. canceled elections in 2018. Fedora (Red Hat) elections require candidates to submit their platforms for approval by existing management.
In parallel with these regressions, organizations have sought to denounce and villify the people who had been elected. This should be seen for what it is: an attack on an elected representative is the most vile attack on democracy.
Modern day slavery: Getting employees without a salary
Another key point is that the people being publicly shamed are all volunteers. We never see Google, Red Hat or Ubuntu publicly shaming one of their employees. In those cases where employees have been sacked, it has been done very quietly.
Yet we see these incredibly vocal shamings of people like Dr Norbert Preining and security researcher Jacob Appelbaum in Debian.
There is a pattern here: the organizations want other volunteers to see the shaming and humiliation so that everybody else will be silent and obedient like employees, but without a salary.
It all adds up
Volunteers who are not allowed to vote and not allowed to speak are getting a pretty bad deal. Even your local bridge club provides better rights and protections for members.
Think about the counterfactual: all these highly experienced engineers working together as volunteers to make genuinely secure and private alternatives to services like Gmail and Skype. It is not hard to see why companies have strong reasons to castrate free software organizations by chopping out their most talented and principled engineers. █
Back in June: António Campinos is Just an Empty Suit: 2 Years in the Office and Only 3% Approval Rate (Worse Than Battistelli)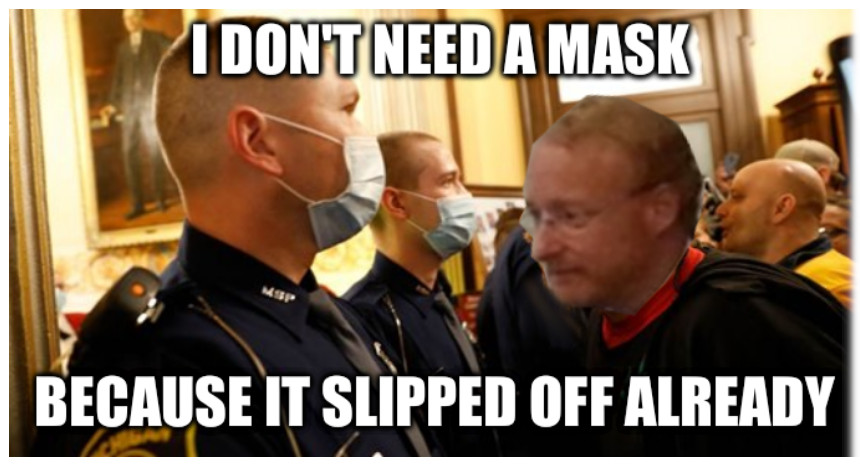 Summary: António Campinos, President of the EPO, is failing to hide who or what he really is; he's not even trying anymore
Europe's grand heist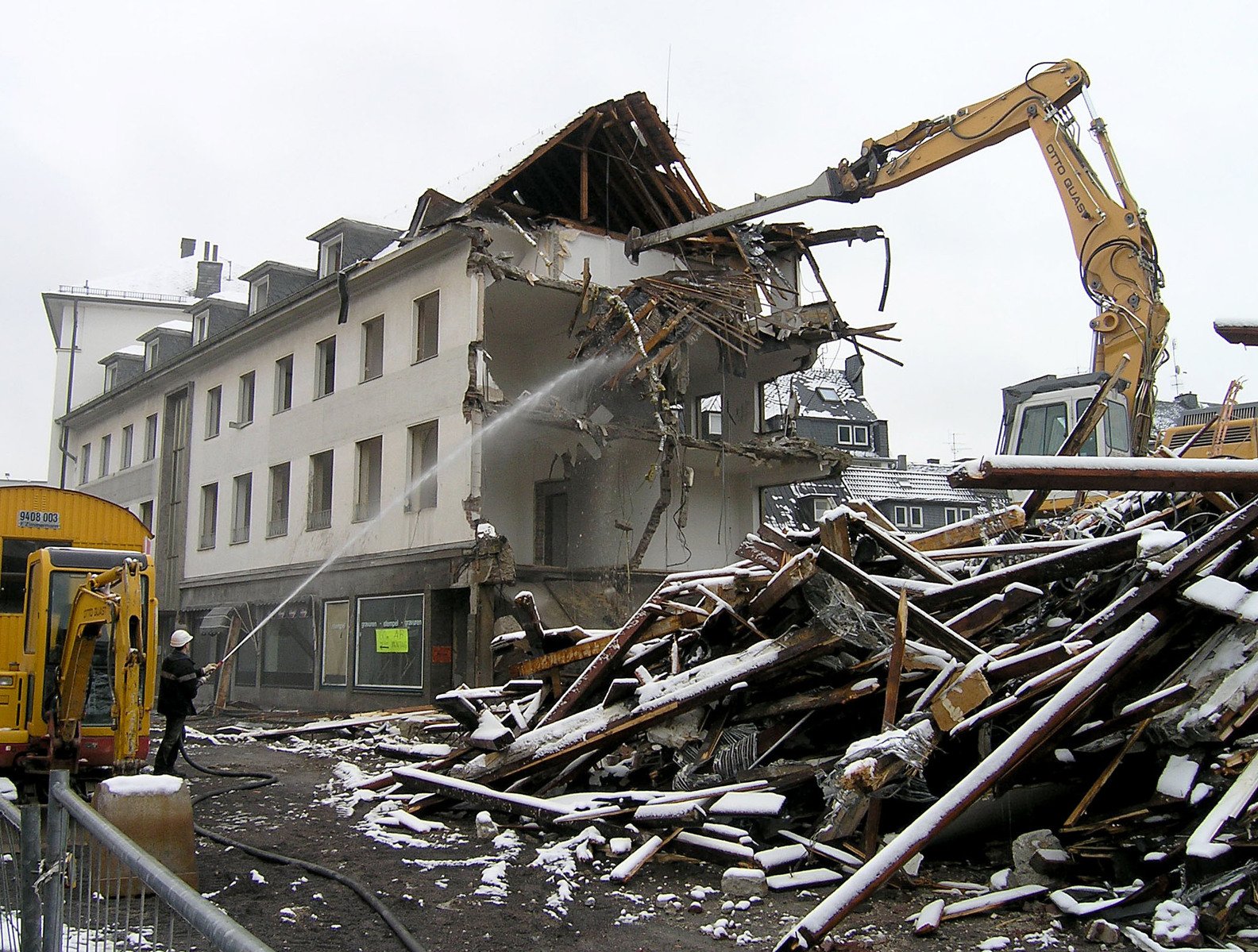 Summary: The sale of the EPO, piece-wise so to speak, is accelerating under the leadership of the new President, who also helps cover up serious financial misconduct by Benoît Battistelli, who arranged this job for him
THE latest disclosure from SUEPO reveals that the EPO may be "dismantled" in a sense. It is already being outsourced to a bunch of private (for-profit and sometimes foreign, with a long criminal record and human rights violations [1, 2]) companies, especially under António Campinos (who did the same at EUIPO), including companies that come from the Third Reich. We've actually lost count of those companies. Every other month or so the EPO outsources another function to another external company and there are already plans to lay off many members of staff at the EPO. Even justice itself is being outsourced; truly chilling!
"Not a single word is said about the illegality of this move. As if violating the EPC is nowadays just "normal"…"This new article by J A Kemp LLP celebrates illegal practices by EPO, as announced some days ago. "By contrast, Zoom does allow for simultaneous interpretation to be provided on distinct audio channels," Mondaq states (probably reprinting this for a fee). While it may seem like a step in the right direction (not Microsoft exclusivity), it is still illegal, it's still proprietary software, it is still surveillance (eavesdropping and back doors) and it is controlled by a foreign country/continent. Those are companies with European Patents and as Jaron Lanier once put it: "We cannot have a society in which, if two people wish to communicate, the only way that can happen is if it's financed by a third person who wishes to manipulate them."
From J A Kemp LLP's article in Mondaq:
The EPO announced today that it will be testing Zoom as a platform for "oral proceedings involving multiple opponents and/or requiring simultaneous interpretation". Up until now, the EPO has been using Skype as the platform for video conference oral proceedings. However, a limitation of Skype is that it does not allow for multiple distinct audio channels, which would be necessary for cases where simultaneous interpretation is required. By contrast, Zoom does allow for simultaneous interpretation to be provided on distinct audio channels.

While it remains the case that EPO opposition oral proceedings can only proceed by video conference with the consent of all parties, the introduction of Zoom as a platform means that nearly all oppositions are now eligible for video conference oral proceedings.
Not a single word is said about the illegality of this move. As if violating the EPC is nowadays just "normal"… █