02.10.22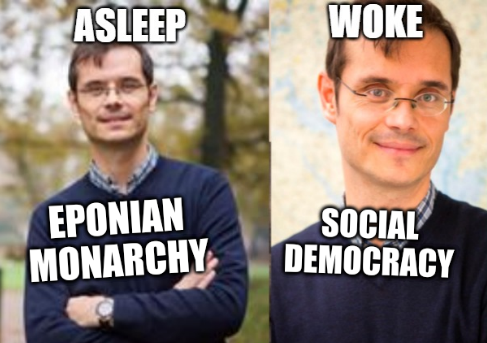 Summary: O-HIM? No, he's not a tyrant, he's for "social democracy"
Video download link | md5sum 182df25f7e3f079a3185e8bf7531c6ad
Looking Below the Belly of Naked EPO Injustice
Creative Commons Attribution-No Derivative Works 4.0
Summary: Unjustified injustice at the EPO puts in grave doubt the EPO's capability of deciding on patentability and its credibility in patent cases at large; it seems clear, based on the EPO's internal tribunals and appeal boards, that the Office controls everything (Benoît Battistelli and António Campinos are stacking the deck to get their "desired" outcomes) and flagrantly breaks all the laws, even constitutions and conventions (EPC, Vienna Convention and so on)
THE internal documents from the EPO, combined with 'battle stories' (inside the courts and behind the scenes), will tell readers the true story of Europe's second-largest institution. Ironically enough, Battistelli ended up in a law school (albeit also UPC propaganda mill), though that doesn't mean he still enjoys diplomatic immunity.
Earlier today we published the story about Karoline Kerber-Zubrzycka, who is back at the EPO despite an appalling record (maybe a reward for this appalling record — a record much desired by Battistelli) and tomorrow we'll publish a long part about a former judge of the European Court of Human Rights, Sir Paul Mahoney, who after half a decade decided that staff of the EPO still had freedom of expression.
"The video above gives more examples of Kafkaesque scenarios, e.g. tribunals illegal composed deciding on legality of things."What sort of justice is this? If "justice delayed is justice denied" (as the saying goes), then the EPO lacks any sense of justice. In fact, the EPO's own judges were illegally (in violation of the EPC) lodged in Haar for about half a decade. How Kafkaesque is that? The video above gives more examples of Kafkaesque scenarios, e.g. tribunals illegal composed deciding on legality of things. █
Hardware

There are plenty of RC cars and robot platforms out there that you can buy. However, there's an understanding that's gained from building your own rover from the ground up. Which is precisely what [Alex] got from developing this compact 3D printed rover design.

The design is by no means fast; it's intended more for crawling around "at a slow deliberate pace" as [Alex] puts it. Off-the-shelf 12 V gear motors are used to provide plenty of torque to get around. The modular design means that it can be built with just wheels, or set up with tracks fitted for additional performance in softer terrain. Skid steering is used to turn the platform.

Two days ago, I was going through a desk drawer filled with computer cables, adapters and drives and stumbled upon a tool that proved to be beyond invaluable to me back in 2009 or so. It is a mini USB [spinning or magnetic] hard disk drive (HDD) sealed in a 2 by 2 inch enclosure. During my lunch hour [at a nearby coffee shop] and at home, using my 9 inch ASUS Eee PC, I would rely on this mini HDD to develop my RapidDisk driver.

So you want to minimize finger movement when you type, but don't have three grand to drop on an old DataHand, or enough time to build the open-source lalboard? Check out these two concept keebs from [SouthPawEngineer], which only look like chord boards.

[...]

The designers behind Glove80 are enthusiasts — an entrepreneur and and engineer with 18 years of ergo keyboard use under their fingers. They did over 500 ergo experiments and built really cool-looking modular test rigs in order to build a keyboard that is purported to be comfortable for all hand sizes. They weren't originally planning to commercialize this keyboard, but luckily, someone convinced them it should be shared with the world.

This Bluetooth split has 80 low-profile keys (hence the name), all of which are the same size — 1u. That makes it easy to swap layouts and keycaps however you like. The only thing I don't care for is that it's only available with red switches, and I think at this point, y'all know how I feel about reds. On the bright side, there's a stretch goal in place to add browns and whites to the switch offering, but that is roughly $80,000 away as I type this. I'll be checking back later in the month for sure.

Integrity/Availability

Proprietary

Pseudo-Open Source

Security

Security updates have been issued by Debian (firefox-esr and openjdk-8), Fedora (phoronix-test-suite and php-laminas-form), Mageia (epiphany, firejail, and samba), Oracle (aide, kernel, kernel-container, and qemu), Red Hat (.NET 5.0 on RHEL 7 and .NET 6.0 on RHEL 7), Scientific Linux (aide), Slackware (mozilla), SUSE (clamav, expat, and xen), and Ubuntu (speex).

I have been thinking about this sort of thing for many, many years. (Here's my analysis of one such system.) I have come to realize that the threat model isn't as simple as Bunnie describes. The goal is to prevent "rubber-hose cryptanalysis," simply beating the encryption key out of someone. But while a deniable database or file system allows the person to plausibly say that there are no more keys to beat out of them, the perpetrators can never be sure. The value of a normal, undeniable encryption system is that the perpetrators will know when they can stop beating the person — the person can undeniably say that there are no more keys left to reveal.

Privacy/Surveillance

When a new model of a phone company has released, most of us just try to sell the previous one to buy the latest one. Our Smartphone has now become a part of our life, and so, we always want to stay updated. However, many of us often find selling a used phone challenging. If you are one of them, you are on the right track.

Very often, we sell our phone, and all the files are gone with it. Often, we lost our accounts and other essential files with it. Basically, there are some safety factors we all should make sure of before selling a used phone. Also, many of you have a lot of questions about the same factor.

Today, our discussion will follow all the factors about selling a second-hand phone. We will talk about where to get buyers, how to set the value, things we should do, and what we shouldn't do before selling a phone. So, don't skip a part and stay with us till the end. I am sure you will learn about something essential.

The Senate Judiciary Committee Thursday forwarded legislation designed to crack down on child sexual abuse materials online to a full floor vote, despite warnings from privacy advocates that the bill could pose a major threat to encrypted technologies.

The Eliminating Abusive and Rampant Neglect of Interactive Technologies Act (EARN IT Act), introduced for the first time in 2020 by Sens. Lindsey Graham, R-S.C., and Richard Blumenthal, D-Conn., would remove legal liability immunity from tech platforms found in violation of federal or state laws regarding child sexual abuse materials (CSAM). In 2020 the EARN IT Act sailed out of committee but failed to see a floor vote before the end of the 116th Congress.

Digital Restrictions (DRM)

The station also reports that Mazda dealers in the area are getting flooded with calls for the last three weeks about the issue. There's a theory about 5G smartphone deployment but, honestly, we aren't buying it.
The Olympic Flag which rises at every Olympic event and flies over the headquarters of the International Olympic Committee at Lausanne, Switzerland, has five intertwining rings which represent the five continents of Planet Earth and their fraternal interdependence.

Perhaps better than any other human activity, sports illustrates the aspiration of all human beings to go beyond the limits, go faster, climb higher, be stronger.  In a way it is the unwritten credo of humanity, the desire for progress, moving forward, doing things better, both individually and collectively. Watching the Olympics shows us what the human being is capable of – and gives us a sense of wonderment an humility.

Thirty years ago I was living on the Red Sea coast on the Egypt-Sudan border in an area where there were no roads. Nomadic tribesmen went down to the sea to fish and sometimes found the shore covered with plastic that drifted in on the waves. Plastic bags filled with air and skittered away over the landscape making circles in the desert wind. I think of those plastic bags when I see the small planes coming over the wooded ridges around the old farmhouse where I live in rural New York state. Since the pandemic began, there has been a dramatic increase in the number of people going up in small planes. These are coming from an airfield in Great Barrington, Mass., where the newspapers reports town hall meetings packed with local residents shouting at the owners of the Barrington airfield about the squalid atmosphere of noise pollution and intrusion—the general degradation of conditions of life they impose on the people below.

But sex designation is not as simple as a glance and then a check of one box or another. Instead, the overwhelming evidence shows that sex is not binary. To put it another way, the terms "male" and "female" don't fully capture the complex biological, anatomical and chromosomal variations that occur in the human body.

That's why calls are growing to remove sex designation from birth certificates, including a recent recommendation from the American Medical Association.

"Wash your hands! Wash your hands!" – shouts Academy Award winner Mark Rylance to the audience in his latest play. One of the greatest British actors of our time, most recently seen in the Netflix film Don't Look Up, has written a play about Ignaz Semmelweis, the Hungarian 'saviour of mothers', which recently premiered at the Bristol Old Vic, and in which he also plays the title character.

Science

Geologists have classified most epochs in Earth's history according to fossils, radiometric dating and composition of the strata. The widely endorsed label for our current era, the Anthropocene, describes the extent to which our collective human footprint is changing the planet. It's a proposed "geological epoch dating from the commencement of significant human impact on Earth's geology and ecosystems."

Hardware

Health/Nutrition/Agriculture

Integrity/Availability

Proprietary

The new report on 2021 ransomware trends highlights the growing maturity and specialization of the ransomware market, with independent operators filling a lucrative niche market. Specialists now range from the hackers who can break into networks or develop ransomware to the nontechnical operators who negotiate payments with victims. The United Kingdom's National Cyber Security Centre said it's seen some ransomware gangs offer a 24/7 help center to victims to expedite ransom payments and restore encrypted data.

There's even money to be made by arbitrators who can settle payment disputes among the various ransomware criminals, according to the report.

Security

Russian authorities have arrested six men accused of operating some of the most active online bazaars for selling stolen payment card data. The crackdown — the second closure of major card fraud shops by Russian authorities in as many weeks — comes closely behind Russia's arrest of 14 alleged affiliates of the REvil ransomware gang, and has many in the cybercrime underground asking who might be next.

Fear, Uncertainty, Doubt/Fear-mongering/Dramatisation

Open-source software has always been more secure than proprietary software, but that doesn't mean it's "secure." To lock it down, we need to invest serious cash in developers and maintainers.

You may have noticed that a lot of people are getting seriously cranky about open-source software security lately. They have a reason. Our screw-ups have been making the news a lot lately.

To name but a few, there was the ongoing Log4j vulnerability fixups; the npm bad code injection fiasco; and you haven't heard the last of the Linux PolKit security hole since many embedded systems will never be patched.

Privacy/Surveillance

Defence/Aggression

Certain events function that way, too. After they occur, it's impossible to go back to how things were: World War II for one generation, the Vietnam War for another, and 9/11 for a third. Tell me it isn't hard now to remember what it was like to catch a flight without schlepping down roped-off chutes like cattle to the slaughter, even if for most of the history of air travel, no one worried about underwear bombers or explosive baby formula. Of course, once upon a time, we weren't incessantly at war either.

However, for my students, the clumsily named Gen Z, the transformative event in their lives hasn't been a war at all — no matter that their country has been enmeshed in one or more of them for all of their conscious lives. It's probably George Floyd's murder or the Covid pandemic or the double whammy of both, mixed in with a deadly brew of Trumpism. That alone strikes me as a paradigm shift.

When I urge my writing students to juice up their stories, I tell them about "disruptive technologies," inventions and concepts that end up irrevocably changing industries. Think: iPhones, personal computers, or to reach deep into history, steamships. It's the tech version of what we used to call a paradigm shift. (President Biden likes to refer to it as an inflection point.)

Right now, the media, all of them, are busting open at the seams with the need for war's gassy release. If someone lights a match in the current climate: BOOM. Will the Russians invade Taiwan?  Will the Red Army descend like Huns on the war chickens in Kiev, forcing the Ukrainians to build a willing wall? Or a mall? Or a hall? Or some dodge to hide their loot in? Will Bucky Bucky Beaver finally pull the lever on the Fall? Say, That's All, folks! Will the Smiling Buddha finally have the nirvana to laugh his ass off? Cry, suffer motherfuckers! Will the Pakis deliver their Sunni warheads to the Saudis? Have the Russkies already delivered their nuclear cookies to the Shia Iranians? Which anti-Semite nation will Israel nuke first? There's so many to choose from.  Will America's PNAC pearlharborists continue to spread their dark hegemonic needs, like Johnny Bad Appleseed, around the world?

Here we are — the hoi polloi — waiting waiting waiting for Donny Brook to weigh in.

During the 1962 Cuban crisis, the situation was remarkably similar to that in today's Eastern Europe, although the great power roles were reversed.

In 1962, the Soviet Union had encroached on the U.S. government's self-defined sphere of influence by installing medium-range nuclear missiles in Cuba, a nation only 90 miles from U.S. shores. The Cuban government had requested the missiles as a deterrent to a U.S. invasion, an invasion that seemed quite possible given the long history of U.S. intervention in Cuban affairs, as well as the 1961 U.S.-sponsored Bay of Pigs invasion.

The proclamation was packed with Cold War righteousness and much sanctimony.  Cuba under the revolutionary Fidel Castro, fresh from overthrowing a Washington favourite and blood-smeared thug, Fulgencio Batista, was "incompatible with the principles and objectives of the Inter-American system".  The US was "prepared to take all necessary actions to promote national and hemispheric security by isolating the present Government of Cuba and thereby reducing the threat posed by its alignment with communist powers."

A year later, Kennedy invoked the Trading with the Enemy Act with the purpose of expanding the scope of the embargo, covering trade, travel, and financial transactions except those licensed by the Secretary of the Treasury, as directed by the president.

Experts on the conduct and consequences of U.S. drone strikes delivered harrowing testimony Wednesday at a Senate Judiciary Committee hearing on two decades of aerial bombardment during the so-called War on Terror. 

"If any other country launched this program, we would rightly call it an unlawful, extrajudicial, and arbitrary use of force."

It didn't take long for Citizen — the app that once wanted to be a cop — to wear out its law enforcement welcome. The crime reporting app has made several missteps since its inception, beginning with its original branding as "Vigilante."

Where Ukraine is concerned, Patrick Cockburn made the astute observation that Putin holds all the cards as long as he keeps his menaces on the level of a shadow-theatre— most of these cards will disappear the moment he invades Ukraine.

Better to have his western adversaries flinch at Putin's every move on an imaginary chessboard than have to counter with real tanks and missiles after a NATO military response once Russia makes an incursion into Ukraine.

In an effort to discourage Russia's increasing military presence at the border with Ukraine, the U.S. has threatened to impose sanctions if Russian President Vladimir Putin orders an invasion. We host a debate between two foreign policy thinkers on whether sanctions could avert war — or make it more likely. The current sanctions bill proposed by Congress rushes to punish Russia in a way that would be harmful to diplomacy and could have disastrous humanitarian impacts on Russian civilians, warns Marcus Stanley, advocacy director of the Quincy Institute for Responsible Statecraft. Meanwhile, George Lopez, professor emeritus at the University of Notre Dame's Kroc Institute, says sanctions can act as an effective deterrent to Russian aggression.

An anti-war coalition composed of 20 U.S.-based organizations on Wednesday encouraged President Joe Biden's administration to swiftly finalize a revival of the Iran nuclear deal as "diplomatic momentum builds" in Vienna.

"It is vital that the United States continue to press toward a successful conclusion of negotiations."

With its aerial surveillance, from space and soon possibly from the stratosphere, the EU border agency is becoming a quasi-secret service

There will be no official delegation from Russia at this year's Munich Security Conference, Russian Foreign Ministry spokeswoman Maria Zakharova announced during a briefing on Wednesday, February 9. 

A second man charged in a bizarre plot to kidnap Michigan Gov. Gretchen Whitmer pleaded guilty Wednesday and has agreed to testify for the prosecution at the federal trial of four other defendants.

The chair of the Foreign Affairs Committee at the Eduskunta, the Finnish parliament, is resigning his committee post in the wake of a tweet he issued on any potential Ukrainian membership of NATO.

The only assailant still alive after the terror attacks that rocked Paris in November 2015 said Wednesday that "I didn't kill anyone, I didn't hurt anyone" as he took the stand for the first time in the trial over the jihadist massacres.

Prosecutors say Salah Abdeslam, 32, is the only surviving member of the IS cell that targeted Paris that night, killing 130 people.

In court on Wednesday, he restated his support for the Islamic State group, but said he chose at the last minute not to detonate his explosives.

Environment

By John Foster, CounterPunch. Originally published on CounterPunch.

Amid escalating tensions between the United States/NATO and Russia, all eyes are on Ukraine, but Nord Stream 2, a pipeline built to bring Russian gas under the Baltic Sea directly to Germany, is an integral part of the story.

Virginia residents ages 10 to 19 filed a constitutional lawsuit against the commonwealth on Wednesday over the government's fossil fuel policies that contribute to the climate emergency.

"Virginia's youth never signed up to clean up the mistakes of previous generations."

As studies increasingly tally the death toll of climate change, the recent stalemate over voting rights legislation in the Senate puts the United States at a grave crossroads. 

The word "net" in pledges allows companies to make their climate efforts seem more impressive than they are. Companies can reach net-zero climate goals by reducing some of their CO2 pollution and using other tactics to try to cancel out the negative effects of emissions they continue to produce. They might try to offset emissions by investing in tree farms or forests that naturally draw down CO2, even though it's a strategy that has often failed to deliver long-term reductions of carbon dioxide building up in the atmosphere. A separate report released last month by BloombergNEF warned that the growing popularity of offsets could threaten gains in corporate clean energy buying if companies decide to invest their money in offsets rather than in renewable energy.

Fresh U.S. government data spotlighting the rapid growth of atmospheric methane concentrations in recent years has scientists increasingly concerned that the human-caused climate crisis has triggered a vicious feedback loop, potentially resulting in unstoppable planetary warming.

"Is warming feeding the warming? It's an incredibly important question. As yet, no answer, but it very much looks that way."

We speak to longtime progressive journalist and 2020 Bernie Sanders adviser David Sirota, who was just nominated for an Academy Award for co-writing the screenplay of the hit Netflix movie "Don't Look Up" along with the film's director, Adam McKay. The satire of the fight to have climate change acknowledged, let alone acted upon by global leaders, follows the plight of astronomy professor Dr. Randall Mindy (played by Leonardo DiCaprio) and his graduate student Kate Dibiasky (Jennifer Lawrence) as they fail to warn the planet of an impending comet that threatens to wipe out human existence. The film shows audiences "how ridiculous and destructive our world has become when it comes to dealing constructively with science," says Sirota. If corporate media tends to make light of serious issues, the film raises the larger question: "How do we actually make climate science salient in the political discourse?"

Severe drought driven by the climate emergency has pushed 13 million people in the Horn of Africa to the brink of starvation, the United Nations World Food Program reported Tuesday.

"We need to act now to prevent a catastrophe." 

Greta Thunberg may be the face of the global climate justice movement, but Luisa Neubauer is its strategic mind and most articulate orator. Neubauer, a German climate activist with Fridays for Future, is a fierce adversary of the fossil fuel industry who regularly dismantles mealymouthed national officials on German talk shows.

Energy

Yesterday, the Department of Justice announced it had finally recovered almost all the Bitcoin stolen in the 2016 Bitfinex hack with its "largest financial seizure ever." The DOJ was, however, immediately upstaged — when people discovered that one of the people accused of helping launder billions of dollars of Bitcoin had posted rap videos to the [Internet].

Wildlife/Nature

Finance

The wealth of America's billionaires soared to $5.1 trillion in 2021, up $2 trillion since the beginning of the pandemic. Yet, we know a lot less about how much the top-earning Americans pay in federal income taxes today than we did even a few years ago.

Did the U.S. Postal Service purposely calculate the weight of its new delivery vehicles at 8,501 pounds so as to skirt anti-pollution regulations by a single pound?

Watchdogs are leveling that charge after the Environmental Protection Agency revealed that the USPS—led by major Trump donor Louis DeJoy—assigned its forthcoming fleet of largely gas-powered trucks a weight rating "a mere pound over the threshold for light-duty vehicle efficiency standards," which are more strict than those pertaining to heavier vehicles.

The House of Representatives on Tuesday passed bipartisan legislation that would eliminate a mandate requiring the U.S. Postal Service to prefund retiree health benefits decades in advance, a major contributor to the mail agency's financial woes.

"We are one step away from securing a critical victory for postal workers, the Postal Service, and the public."

AstroTurf/Lobbying/Politics

Ron Johnson is the Republican senator from Wisconsin. But his constituency has always been the billionaire investor class that seeks to depress wages, undermine environmental protections, and diminish democracy to maximize profits. Johnson, a millionaire who bought his way into the Senate with family funds and generous contributions from out-of-state billionaires, has never been all that secretive about where his loyalty lies. Last week, however, he delivered an anti-worker message that was so dismissive it shocked even those who thought they knew the depths to which the most craven crony capitalist in the US Senate would go.

Late last week, Helena District Court Judge Mike Menahan ruled against Gianforte and Attorney General Austin Knudsen on SB319, sponsored by Republican Sen. Greg Hertz, tossing two provisions as unconstitutional and, as they say in the old song, "another one bites the dust."

One has to wonder, given their record of ignoring the provisions of Montana's internationally lauded and copied Constitution, whether the Republican legislative majorities consider the foundational document of our state's governance to be simply words on paper. Certainly we've already had one of those legislators, Whitefish Republican Rep. Derek Skees, say "we need to throw out Montana's socialist rag of a constitution."

A pair of government watchdog organizations on Tuesday urged the Biden Justice Department to launch an investigation into former President Donald Trump's reported habit of tearing up briefings, schedules, memos, and other official records, a likely violation of federal law.

"There is no excuse for hiding important information from the public."

New polling revealed Wednesday that as Democratic lawmakers have failed in recent months to enact the Build Back Better Act, support for party members has dropped among U.S. voters affected by the expiration of the expanded child tax credit.

"You win by delivering for people and you lose by giving them nothing."

Following pressure from progressives and government watchdog groups, House Speaker Nancy Pelosi is reportedly moving toward a proposal to ban members of Congress from trading individual stocks.

The development, first reported Wednesday by Punchbowl News, which cited multiple sources involved in the discussion, marks a shift from Pelosi (D-Calif.). She's previously defended individual stock trading by federal lawmakers, declaring, "We are a free market economy."

2021 was a bad year for voting rights. Now state legislatures have returned for their sessions. What will 2022 bring? Early returns are not encouraging.

Alison Levitt, the lawyer appointed by Keir Starmer to produce the report which "cleared" him of involvement in the decision not to prosecute Jimmy Savile, is married to Lord Carlile, friend of two serial paedophiles, Greville Janner and Cyril Smith.

For now, the company has committed to specific decisions that bolster openness in the gaming ecosystem, including one that may appease gamers who are worried about the Microsoft—Activision Blizzard deal: Microsoft is promising to keep Call of Duty and other Activision Blizzard titles on PlayStation consoles "beyond the existing agreement." But it's apparently making these commitments on a case-by-case basis.

There has been much debate over penalties for former President Donald Trump for knowingly destroying documents and then taking official documents to take back to Mar-a-Lago. The statute lists, among the punishments, disqualification from office, which has been the key piece anti-Trump activists cling to.

The only way for that to be possible, however, is if the National Archives found the behavior to be so egregious that they referred it to the Justice Department. On Wednesday, The Washington Post reported that's exactly what happened.

US presidents are required by law to transfer all of their letters, work documents and emails to the National Archives.

But officials say the former president illegally ripped up many documents.

Some of them had to be taped back together, the Archives said.

It has also emerged that 15 boxes of papers that Mr Trump should have turned over when he left the White House were instead taken to his home in Florida.

The National Archives has asked the Department of Justice (DOJ) to look into former President Trump's handling of White House records since leaving office, The Washington Post reported on Wednesday, amid revelations in recent days that he had retained official documents that should have been turned over.

According to the Post, the National Archives' referral has prompted internal discussions among federal prosecutors about potentially investigating whether Trump committed a crime in not properly turning over the records.

Now, Chambers is back with more fuel for the viral-marketing fire. In a new ad titled "Scars and Bars," a first look at which was provided exclusively to Rolling Stone, he douses a Confederate battle flag in gasoline before lighting it on fire. The gesture makes for a striking image on its own, but like the first ad's stark shots of Chambers smoking in New Orleans City Park, it's accompanied by a voiceover monologue that pulls no punches.

"Here in Louisiana and all over the South, Jim Crow never really left," Chambers says, before rattling off statistics about the inequities Black Americans face in his state and across the country. "Our system isn't broken — it's designed to do what it's doing: produce measurable inequity."

Misinformation/Disinformation

But while the anti-vaccine campaign is clearly a partisan movement with partisan aims, the single most important figure in validating and spreading vaccine disinformation is likely not Fox News hosts or even Republican politicians. No, that honor goes to "comedian" and Spotify star Joe Rogan, whose tedious podcast "The Joe Rogan Experience" inexplicably draws a reported 11 million listeners per episode — more than three times the audience for Tucker Carlson's wildly popular Fox News show. On his show, Rogan appears to be obsessed with spreading COVID-19 misinformation, as Alex Paterson, a Media Matters researcher who subjected himself to over 350 hours of Rogan's show, has thoroughly documented. Rogan regularly pushes conspiracy theories about the vaccine being dangerous and unnecessary, even dabbling in ridiculous claims that the vaccines contain microchips to "track" people.

So now that he's finally seeing streaming numbers again that are at or a little below his pre-controversy average, does that mean he "lost"? Hardly, if you're a Young supporter. It's worth remembering that Young has said 60% of his streaming revenue came from Spotify — although Billboard put the actual monetary value, due to lower Spotify payout rates, at 42%. If Young continues to draw anything even close to the consumption figures he enjoyed when he was still on Spotify, it would mean that a very big part of his audience made the leap to competing platforms, at least to hear him, if not for all their streaming needs. It's also possible that out of the controversy he got a lot of sign-ups for his own subscription service, Neil Young Archives, which wouldn't necessarily be reflected in these numbers.

Censorship/Free Speech

Freedom of Information/Freedom of the Press

This article was funded by paid subscribers of The Dissenter Newsletter. Become a monthly subscriber to help us continue our independent journalism.The United Kingdom's right-wing dominated government is on course to greatly expand its ability to prosecute and jail whistleblowers and journalists through amendments to the country's Official Secrets Acts. These potential amendments would be the first major changes to the law since 1989. They come as the U.K. and U.S. governments continue to seek the extradition of WikiLeaks founder Julian Assange for his role in receiving and publishing the Afghanistan and Iraq war logs, Guantanamo Bay detainee files, and U.S. diplomatic cables.

The much-anticipated auction of NFT collection 'Censored', a collaboration between political prisoner Julian Assange and renowned artist Pak reached more than $50 million today before the first part of the auction closed.The collection consists of two parts: an auction of a single artwork 'Clock' (1 of 1) and a separate pay-what-you-like Open Edition. The proceeds from the auctioned single artwork Clock will raise funds for Julian Assange's legal battle. The auction site is https://censored.art.The Open Edition artwork generates a customized NFT based on the message entered by each collector. https://censored.art/message. Proceeds from the Open Edition will go to organizations chosen by Julian Assange and Pak that fight censorship, champion press freedom, or defend fundamental rights.The Collaboration: 'Censored' [https://censored.art] is a digital art collection exploring the concept of freedom, and is a collaboration between Julian Assange and record-breaking NFT artist Pak. It was unveiled over two weeks ago. 'Censored' is a two-part collection. The first part of the collaboration is a one of a kind generative interactive blockchain artwork titled Clock.

Civil Rights/Policing

Internet Policy/Net Neutrality

Digital Restrictions (DRM)

AT&T got a lot wrong (and still really can't admit it) with the company's $86 billion acquisition of Time Warner. There were endless layoffs, a steady dismantling of beloved brands (DC's Vertigo imprint, Mad Magazine), all for the company to lose pay TV subscribers in the end.

Chie Ferrelli loved her Subaru SUV, which she bought in 2020 because it made her feel safe. So when it was time for her husband, Marc, to purchase his own new car last summer, they returned to the Subaru dealer near their home in southeast Massachusetts. But there was a catch, one that made the couple mad: Marc's sedan wouldn't have access to the company's telematics system and the app that went along with it. No remote engine start in the freezing New England winter; no emergency assistance; no automated messages when the tire pressure was low or the oil needed changing. The worst part was that if the Ferrellis lived just a mile away, in Rhode Island, they would have the features. They bought the car. But thinking back, Marc says, if he had known about the issue before stepping into the dealership he "probably would have gone with Toyota."

Subaru disabled the telematics system and associated features on new cars registered in Massachusetts last year as part of a spat over a right-to-repair ballot measure approved, overwhelmingly, by the state's voters in 2020. The measure, which has been held up in the courts, required automakers to give car owners and independent mechanics more access to data about the car's internal systems.

Monopolies

Copyrights

In recent months, Google has removed all search results from popular pirate site domains in several countries. The search engine voluntarily deindexed these sites after it was informed about local ISP blocking orders. The removals have also reached the UK now but, interestingly, The Pirate Bay appears to have been overlooked by the rightsholders.

'Omi in a Hellcat', a YouTuber who previously operated several pirate IPTV services, says he will plead guilty to a federal indictment accusing him of criminal copyright infringement, tax fraud, wire fraud, among others. Following earlier intransigence, he now appears to be spreading an anti-piracy message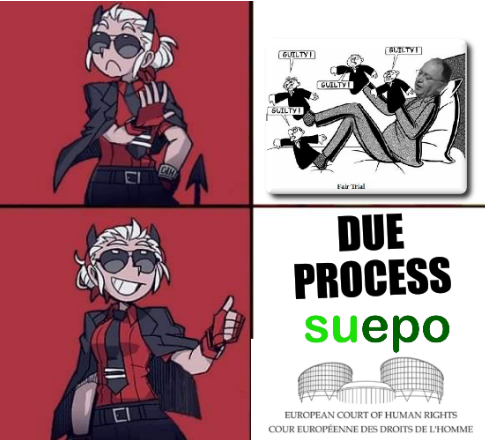 Summary: Due process at the EPO has become a fictional concept; self-appointing monarchs like Benoît Battistelli and António Campinos don't know what "social" and "democracy" mean
Video download link | md5sum 32bb26b827f9b9b8b4382ad9b53404ac
The Crisis of JoinDiaspora and Social Control Media
Creative Commons Attribution-No Derivative Works 4.0
Summary: There's no money in hosting other people's "social media" accounts unless one is willing to misuse/abuse them; sadly, this means that JoinDiaspora has an existential crisis, like so many sites before it (that's how I lost 'my' accounts at gnusocial.de, pleroma.site and several others); if we cannot pay to support hard-working administrators, then we're better off relying 100% on self-hosting
THE Social Control Media 'bubble' burst quite recently when Facebook itself admitted that it had lost active users and the value of the company collapsed. Meanwhile, Twitter itself has just lost a lot of money throughout its existence; the business model both companies adopted or adapted to revolved around manipulation.


Running a "social" "media" (it is neither of those things) site is hard; it's also expensive because many kinds of issues inevitably emerge, leading to bureaucracy (potentially making new enemies for the administrator) and insane non-solutions [1, 2] to real problems like copyrighted porn, revenge porn, and fatigued moderators who get exposed to distasteful "content" like severed heads, animal cruelty etc.
The collapse of Social Control Media isn't new to me; I wrote about what happened to Identi.ca and now it looks like the same might happen to JoinDiaspora, the "original" pod of Diaspora with 316,648 users in it (this link might already be broken by next month). I've spent weeks communicating with people, both publicly and privately, and my findings are partly covered in the video above. The short story is, running a pod of that scale (2,974,673 posts local to the pod and 1,420,841 comments, not even counting 'imported' stuff) is almost infeasible unless it's treated as a full-time job with hard limits on the number of active/new users. Moderation burdens and legal threats (being held responsible for other people's behaviour) are a "hidden cost"…
"Moderation burdens and legal threats (being held responsible for other people's behaviour) are a "hidden cost"…"I've been thinking about the matter carefully for weeks. It has bothered me a lot. But I've come to the conclusion that unless somebody else takes over the pod and runs it as responsibly as Lukas has (it is feasible but seems rather improbable at this stage), I will pay that somebody every month for the trouble. It takes a lot of hard work to maintain sites of that size and the incentive isn't always there when it's mostly "other people's stuff", including stuff one might strongly disagree with. If nobody steps up and takes over JoinDiaspora, then it might be offline within less than 3 weeks. That would be devastating and sad. In the case of Mastodon/Fediverse (including GNU Social and Pleroma), I've already gone through three accounts because there is too much volatility. After the third time ('three strikes'!) I decided to not even bother returning anymore. Instances were being shut down too frequently and choosing a "big instance" sort of misses the point of federation. In the video above I explain why self-hosting one's own instance (for 1 or 2 accounts) is also quite impractical. Better to host one's own blog or Gemini capsule, then share RSS/Atom/equivalent. Some people were gullible enough to outsource their feeds (in effect their subscribers), foolishly trusting Gulag/Feedburner to outlive themselves. As nixCraft's Vivek put it yesterday, in a site that attracts millions of visitors: "The lesson is evident here, not to trust 3rd party with your RSS feed or content. I will never forgive Google for erasing Google Reader RSS/Atom feed aggregator. I lost many readers because of that move."
"'Free' community hosting is an enticing, alluring trap; you are always at the mercy of the operator, whose capacity as a moderator and financial means are limited."Self-hosting is the way forward; federating across instances may be fine, but only as long as all the pertinent users are self-hosting their own accounts. 'Free' community hosting is an enticing, alluring trap; you are always at the mercy of the operator, whose capacity as a moderator and financial means are limited. One day Twitter and Facebook too will be offline; it's not a question of if but when. Users' own interests won't be a consideration in such decision-making.
If someone picks JoinDiaspora, knowing up front that it is a big task to deal with, I'll try to rally online friends to help with funding (like subscription) and contribute myself. I can assist technically too (system administration, moderation and so on; others told me that they would do the same). Maybe it can all be salvaged and preserved. I think it should. It's of massive historic importance. Some people developed this thing to their death.
As an associate put it this morning, "self-hosting is the way forward, yet fewer and fewer these days know anything about computers and fewer still can actually use them. No, flicking fingers passively at a read-only display is not using ICT."
The associate wanted to emphasise the "point about how easy it is to self-host Gemini and, maybe, WWW. However for the latter to be both safe and easy it is necessary to stick to CSS+HTML and eschew fancy CMS tools. Static site generators will meet the need of most."
In future posts I will try to expand upon the subject at hand; there are ways for people to self-host (from home) — especially using a lightweight transmission protocol such as gemini:// — and then syndicate inwards and outwards, just like in the golden age of RSS feeds. Society would be vastly better off this way, as the image below illustrates. █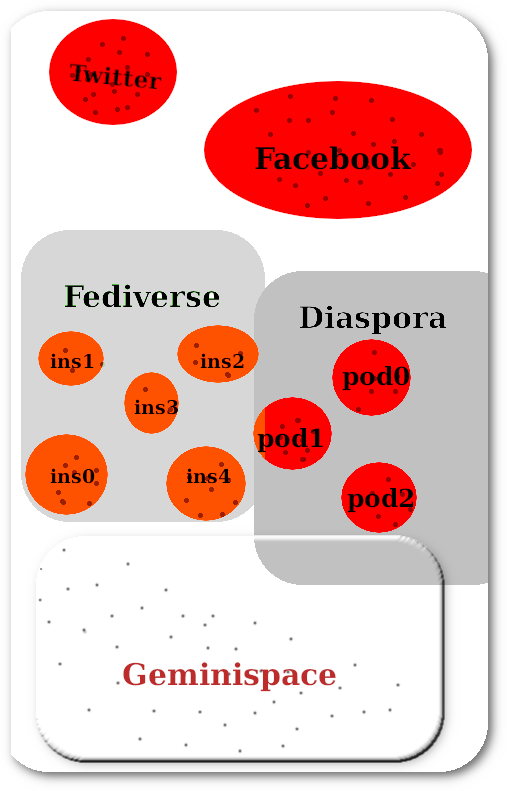 Series parts:
The EPO's Overseer/Overseen Collusion — Part XXV: The Balkan League – Fresh Blood or Same Old, Same Old?
The EPO's Overseer/Overseen Collusion — Part XXVI: A Trojan Horse on the Budget and Finance Committee
The EPO's Overseer/Overseen Collusion — Part XXXVIII: Ensnared in the Tentacles of the SAZAS Octopus
YOU ARE HERE ☞ Institutionalised Injustice at the EPO?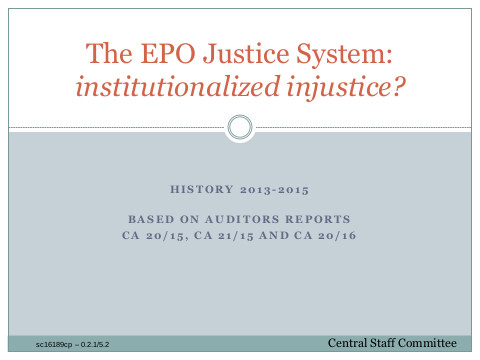 Publications by the EPO Staff Committee [PDF] criticising deficiencies in the internal dispute settlement system were censored by Team Battistelli in 2016.
Summary: For nearly a decade already the EPO has had a profoundly dysfunctional court for staff, much like the court for stakeholders, which is beholden to the Office management (no separation of powers)
The main focus of the present series is the EPO "Strike Regulations" which were proposed by the EPO President Benoît Battistelli and adopted with the "unanimous" approval of the organisation's Administrative Council in June 2013.
"As we shall see in due course, one of the most noteworthy aspects of this affair is the bizarre and incongruous role played by a former judge of the European Court of Human Rights, Sir Paul Mahoney."The fact that the vast majority of Council delegates had no reservations about blindly rubber-stamping these manifestly deficient regulations is in itself an outrageous affront to the staff of the EPO.
But what is equally, if not more, outrageous is the fact that, following Battistelli's departure at the end of June 2018, the regulations were maintained in force for another three years under the reign of his successor António Campinos until they were finally struck down by the ILOAT on 7 July 2021.
However, Campinos had a perfect excuse for upholding the regulations which had been introduced by his predecessor.
This is because, in May 2019, the EPO's internal appeals committee issued an opinion which purported to give the disputed "Strike Regulations" a clean bill of legal health.
"As is well known, the shenanigans at the EPO during the Battistelli era caused a massive explosion in litigation, which has in turn led to a huge backlog of cases at the ILOAT, thereby causing severe delays for litigants."As we shall see in due course, one of the most noteworthy aspects of this affair is the bizarre and incongruous role played by a former judge of the European Court of Human Rights, Sir Paul Mahoney.
But before coming to that particular detail, we will begin by taking a look at the EPO's "internal dispute settlement procedure", which provides a textbook example of a dysfunctional justice system at an international organisation.
As is well known, the shenanigans at the EPO during the Battistelli era caused a massive explosion in litigation, which has in turn led to a huge backlog of cases at the ILOAT, thereby causing severe delays for litigants.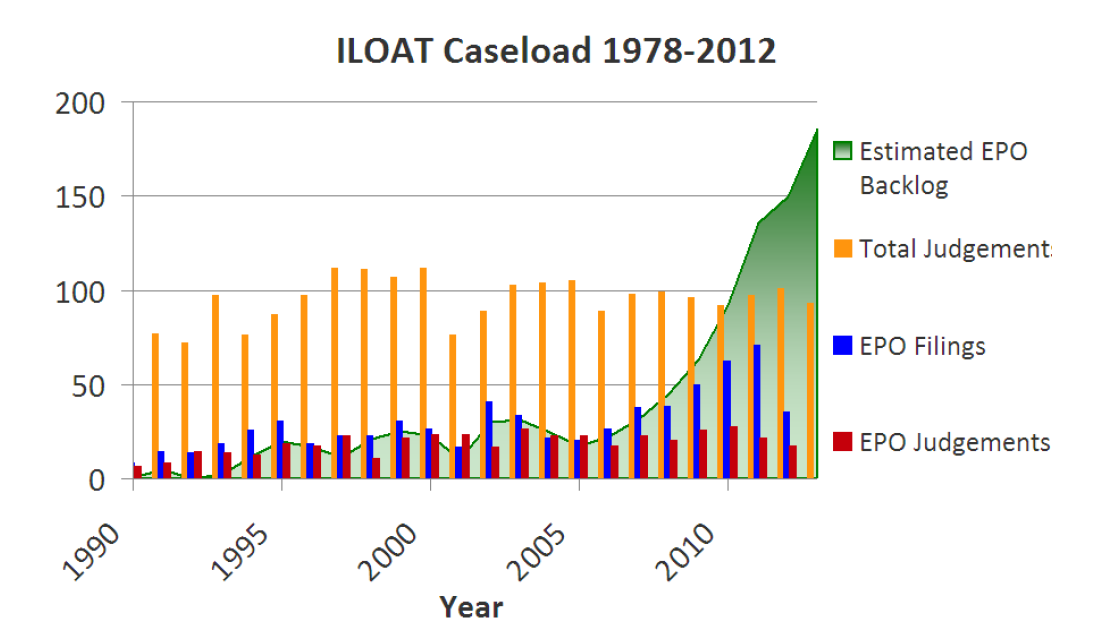 The shenanigans at the EPO during the "Battistelli era" caused a massive explosion in litigation which in turn led to a huge backlog of cases at the ILOAT, causing severe delays for litigants. The problem was aggravated by dysfunctional nature of the EPO's internal appeals committee.
Indeed, it is no exaggeration to say that under Battistelli the EPO's internal appeal system was reduced to a joke.
In 2014, as social tensions within the EPO escalated, the elected Staff Committee took the position that the level of repression inside the EPO was so severe that it could not nominate members to the Appeals Committee unless certain guarantees were given by the Office management.
"Indeed, it is no exaggeration to say that under Battistelli the EPO's internal appeal system was reduced to a joke."Faced with this situation, Battistelli ordered the internal appeals committee to continue processing appeals without the two members who should ordinarily have been appointed by the Staff Committee.
Subsequently, Battistelli called for staff "volunteers" to fill the vacant positions and proceeded to appoint these hand-picked "volunteers" in place of the missing Staff Committee members.
In Judgment No. 3694 [PDF] delivered in July 2016 (local copy [PDF]), the ILOAT found that the composition of the internal appeals committee without staff members was irregular, because the committee thus composed lacked "a fundamental guarantee of its impartiality".
In Judgment No. 3785 [PDF] delivered in November 2016 (local copy [PDF]), the ILOAT likewise found that the composition of the internal appeals committee with "volunteers" appointed by the President was irregular because it was not in accordance with the applicable rules which required those members to be appointed by the EPO Staff Committee.
These ILOAT Judgments effectively invalidated all decisions of the EPO's internal appeals committee taken between October 2014 and November 2016. This resulted in a huge number of cases being remitted back from the ILOAT to the EPO for renewed treatment by the internal appeals committee.
"These ILOAT Judgments effectively invalidated all decisions of the EPO's internal appeals committee taken between October 2014 and November 2016."This legal ping-pong between the Tribunal and the EPO aggravated the already intolerable delays that litigants were forced to suffer.
It is small wonder that the EPO Staff Committee described the situation as "institutionalised injustice" in a report issued in 2016. This report which exposed serious deficiencies in the EPO's internal justice system was censored by the Principal Director of Human Resources, Elodie Bergot, who personally vetoed its publication on the EPO intranet.
The dysfunctionality of the EPO's internal justice system under Battistelli was an unmitigated disaster for staff, but there appears to have been one fortunate beneficiary of this fiasco.
"The dysfunctionality of the EPO's internal justice system under Battistelli was an unmitigated disaster for staff, but there appears to have been one fortunate beneficiary of this fiasco."Karoline Kerber-Zubrzycka, a law graduate from the University of Passau, joined the EPO's legal department as a lawyer in October 2003. In April 2013 she received the dubious distinction of being selected by Battistelli to chair the internal appeals committee, a position which she held without interruption until December 2017.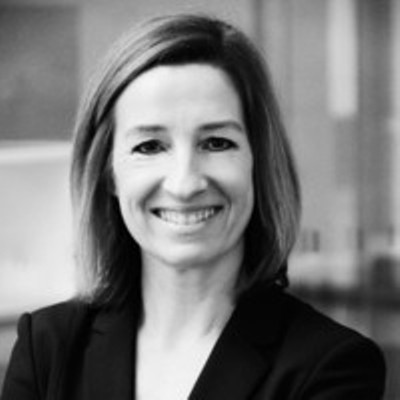 Karoline Kerber-Zubrzycka chaired the EPO's dysfunctional internal appeals committee between April 2013 and December 2017. After a brief interlude on the Administrative Tribunal of the CTA, she was appointed as a legally-qualified member of the EPO's Boards of Appeal by the Administrative Council in September 2021.
Kerber-Zubrzycka then returned to the EPO's legal department and subsequently left the organisation in August 2018 to take up a new position as Vice-President of the Administrative Tribunal of another international organisation, namely the Technical Centre for Agricultural and Rural Cooperation (CTA) based in Wageningen in the Netherlands.
"She returned to her old stomping-ground at the EPO in September 2021 when she was appointed as a "legally qualified member" of the Boards of Appeal, the EPO's legal fudge factory currently located in Haar."The CTA is a joint organisation of the African, Caribbean and Pacific (ACP) Group of States and the European Union (EU). It operates under the framework of the Cotonou Agreement and is funded by the EU.
The CTA used to be under the jurisdiction of the ILOAT. However, after the ILOAT delivered a number of judgments against the CTA in 2015 and dismissed the organisation's requests for a review of these judgments, the CTA withdrew from the Tribunal's jurisdiction and proceeded to set up its own internal "Administrative Tribunal" in 2018.
Kerber-Zubrzycka sat on the CTA's Administrative Tribunal between November 2018 and June 2021. According to her curriculum vitae, she moved to the OECD in August 2021 where she was appointed Deputy Chair of the "Joint Advisory Board" (JAB). The JAB is the OECD's equivalent of an internal appeals committee.
"In the next part we shall examine the role played by a former judge of the European Court of Human Rights in this sorry saga of "institutionalised injustice"."She returned to her old stomping-ground at the EPO in September 2021 when she was appointed as a "legally qualified member" of the Boards of Appeal, the EPO's legal fudge factory currently located in Haar.
It's not clear whether Kerber-Zubrzycka still holds onto her position at the OECD following her subsequent appointment to the EPO's Boards of Appeal but her entry on LinkedIn suggests that both appointments are currently active.
In the next part we shall examine the role played by a former judge of the European Court of Human Rights in this sorry saga of "institutionalised injustice". █
Also available via the Gemini protocol at:
Over HTTP:
---
IPFS Mirrors
CID
Description
Object type
QmNP9xhEkJEzLk5iPzSWKXXCgofExLpknCe3jrYzju6Yqz
IRC log for #boycottnovell
(full IRC log as HTML)
Qma6zD3rQ93PjWz2JLAG6SGTooqScfqmvxN8sbbiENXHnq
IRC log for #boycottnovell
(full IRC log as plain/ASCII text)
QmdAGEVUhmbRWmQpG9vUwakGhBPDzc6LV24EQUK7CxUbgm
IRC log for #boycottnovell-social
(full IRC log as HTML)
QmV922LX9tGrF4RjBVkuh6R9M8WByGUFqHsmLvioDweQor
IRC log for #boycottnovell-social
(full IRC log as plain/ASCII text)
QmRoLwwf11j2KicYEeF9kwBZGGRRSgSaGXxHHoXZTJg7F3
IRC log for #techbytes
(full IRC log as HTML)
QmZNs8iH7ELRsoh5XJTgRDpd4TbovEXjDxjdnfYiSTyBiS
IRC log for #techbytes
(full IRC log as plain/ASCII text)
QmQ4jeUukWEy99mDcqoACTW2aCkfZk4V4DNgGqF3nnkzXa
IRC log for #techrights
(full IRC log as HTML)
QmZEgMBBeGjYSmdFCkEQ8ZUQ4pqPXa4E1yhwaRUvQFbmmu
IRC log for #techrights
(full IRC log as plain/ASCII text)

Bulletin for Yesterday
Local copy | CID (IPFS): QmdmWehA6h2EsxLvmLQHxv9wFn9VZJZHVbgXQXVigmyUCo