05.04.22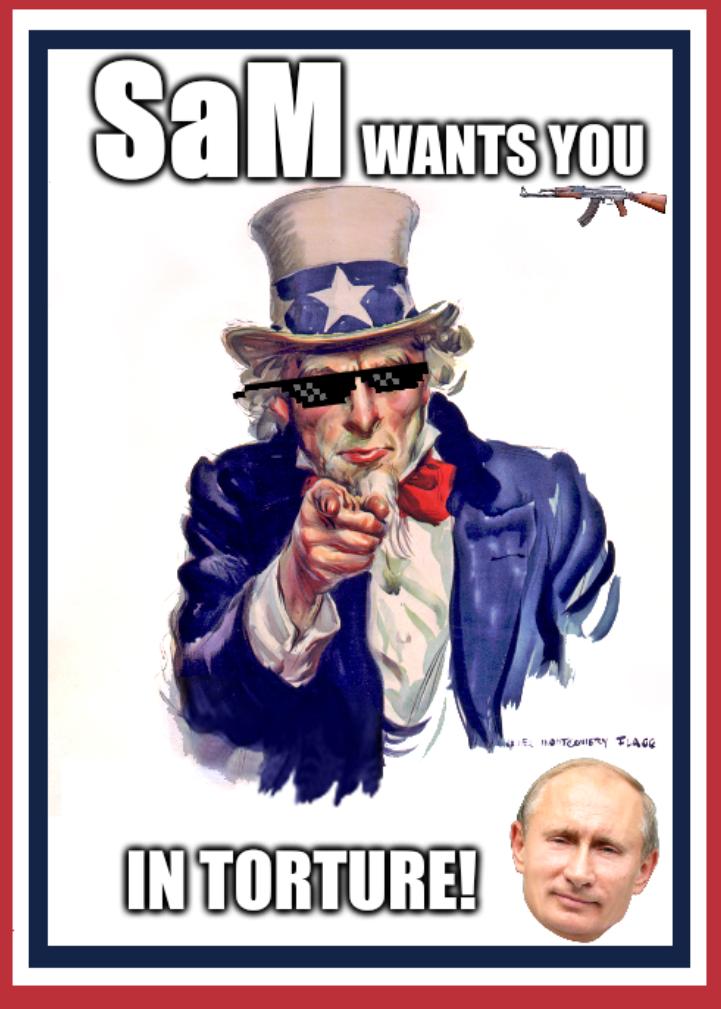 Summary: The EPO's outsourcing partners at SaM have aligned themselves with troubling views, at least until it became too much of a liability to the business
Video download link | md5sum 45a1393c2e4fff08175cf1b0811fb299
Autocracy and Bankers Handling Patents
Creative Commons Attribution-No Derivative Works 4.0
Summary: A series of blunders and poorly-worded communications are harming institutions and companies (or institutions that outsource to companies and themselves behave like private companies); why are opponents of democracy being promoted to management positions?
THE THIRTEENTH part of the current series showed that the EPO's operations are being outsourced to Lukashenko apologists or closeted supporters. Maybe that's understandable given the behaviour of Benoît Battistelli and António Campinos. They're oppressive autocrats like Lukashenko and they routinely lie to "the people" (with a straight face, too).
"This isn't going to end well and the public will sooner or later catch up with the blunders."The video above is a personal interpretation of the situation in SaM and then the EPO, which is seemingly being 'liquidated' for some monetary gain. The people who run today's EPO don't care about the EPO's mission or the EPC, which gave the EPO a right to exist. This isn't going to end well and the public will sooner or later catch up with the blunders.
We shall soon publish a summary of the series. █
Series parts:
YOU ARE HERE ☞ Marat Ebzeev Tries to Defuse the Situation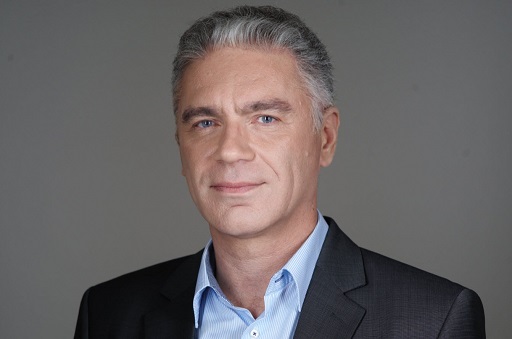 The managing director of SaM's delivery center in Minsk, Marat Ebzeev, received a petition signed by around 200 employees. He appeared to support Alexander Deev until objections by employees forced him to backtrack.
Summary: The EPO's partners in Belarus serve to weaken if not altogether refute a recent statement from António Campinos and his hypocritical colleagues who govern the EPO like a bunch of Lukashenkos; today we look at the stance of Marat Ebzeev, one of the company's chiefs, who only after an uproar issued a third communiqué backtracking and almost apologising
In the last part we saw how pro-regime statements posted on Facebook by a senior manager at SaM Solutions sparked off a major internal row at the company's "delivery center" in Minsk in October 2020.
As one anonymous commentator put it:
"Our hero of the day Alexander Deev had f***-all to do at 4 o'clock in the morning, so he decided to throw shit at the fan on his Facebook page."
"Within a single day 200 employees out of a total of around 500 at the company's "delivery center" had signed the letter which was submitted to the managing director, Marat Ebzeev."SaM employees who took particular exception to Deev's demand for "names" responded by drafting an open letter of response for signature.
Within a single day 200 employees out of a total of around 500 at the company's "delivery center" had signed the letter which was submitted to the managing director, Marat Ebzeev.
The text of the letter read as follows:
"We, the undersigned, consider it our duty to speak out about Alexander Deev's post on the social network Facebook.

The SAM SOLUTIONS team has been building for over 25 years. The main criterion that allowed so many wonderful people to gather in one place was primarily professionalism, not political affiliations, religion, gender, race, nationality, citizenship, food habits, orientation or passion for hockey. Professionalism – that's what always stood in the first place!

Despite the fact that we are definitely not impressed by the publication of provocative and often boorish statements by a public person associated with our company, we believe that Alexander Deev, as a private person, is free to adhere to any views and speak in any tone to his interlocutors on his personal page, but only as long as he does not demand, referring to his colleagues, "lists [of names] on the table."

The requirement of "lists on the table" immediately indicates that Alexander Deev on his personal Facebook page is purporting to act as the Deputy Director for Business Development of the SAM SOLUTIONS company.

We consider such statements as an attempt to divide us, the SAM SOLUTIONS team, into two camps. Such a separation can in no way contribute to business development, solving strategic problems, business planning, identifying new business opportunities and attracting new potential customers.

In this regard, we believe that the Deputy Director for Business Development of our company should continue to avoid, in his rhetoric addressed to the general public, frankly provocative and unprofessional statements aimed at splitting the SAM SOLUTIONS team on any grounds, diminishing the business reputation of the company, and also insulting the feelings of employees."
Ebzeev tried to calm the situation by issuing a communiqué to all staff. However, his first attempt didn't impress the recipients.
As one anonymous source noted:
There is no mention [in Ebzeev's communiqué] about "Deev's lists". Most of the letter is about the negative publicity that poured out on the company from external sources. And that Deev has the right to speak as he pleases, and the company respects this right.

I got the feeling that Marat gives carte blanche to Deev for any statement and ignores the substance of our petition.

Perhaps the managing director wants to protect his employee, but he might also like to take into account the opinion of the other two hundred. For example, I don't want to work in a company where those at the top are allowed to act like this.
About a half an hour later, Ebzeev issued another communiqué in which he stated that he was asked a lot of questions about "lists on the table", and he assured staff that there could be no talk of such "lists".
However, an anonymous source pointed out that the real problem was not with Deev's demand for "lists" but rather that one of the company's management team felt entitled to express himself in such terms on a publicly accessible website:
"The issue here is not that I am afraid to get on one of Deev's lists. It is that I do not want such tones to come from someone at the top of the company, and especially not in the public arena."
After the open letter had been published on devby.io, Ebzeev sent a third communiqué to staff in which he expressed his "sincere gratitude" for their "wisdom, honesty and decency".
The story ended with Deev eating humble pie by deleting his controversial Facebook posts and apologising to his colleagues.
Deev subsequently posted a new comment on his Facebook page targeting devby.io which he denounced as a "yellow electronic press" and a "garbage dump". Those comments also disappeared soon afterwards.
Some time later in April 2021, it was reported that Deev had set up his own company called "First Strategic Integrator". According to devby.io, the company's main activity is in the field of computer programming and the sole proprietor is Alexander Deev.
It's not clear what exactly motivated Deev's departure from SaM Solutions but it's likely that the dispute over his Facebook postings in October 2020 was a contributing factor.
However, it's worth pointing out here that after Deev's had "outed" himself as a hardcore supporter of the Lukashenko regime, he didn't suffer any rebuke or sanction from the company's higher management.
"However, it's worth pointing out here that after Deev's had "outed" himself as a hardcore supporter of the Lukashenko regime, he didn't suffer any rebuke or sanction from the company's higher management."On the contrary, the managing director of the Minsk "delivery center", Marat Ebzeev, did his best to protect Deev. The record shows that he tried to excuse Deev's actions until the persistence of the company's employees obliged him to backtrack and "persuade" Deev to apologise.
It's clear that the main concern of SaM's management on that occasion was not about Deev's zealous support for a totalitarian regime and his openly expressed contempt for the victims of its repressive measures.
The problem in the eyes of SaM's management was the fact that Deev's "provocative" and "boorish" manner of conducting himself in public was generating negative publicity for the company.
That concludes our examination of the internal dispute which flared up at SaM's Belarus "delivery center" in October 2020.
Readers are free to draw their own conclusions about Deev's "provocative" comments and how the management of SaM dealt with the situation.
However, the overall impression which emerges here is that SaM's management has no qualms about having vociferous cheerleaders for the Belarus regime in the ranks of its senior management.
"…the overall impression which emerges here is that SaM's management has no qualms about having vociferous cheerleaders for the Belarus regime in the ranks of its senior management."It would appear that the company's management is perfectly happy to accommodate itself with Lukashenko's tyrannical regime as long as it is given a free hand to pursue its business interests.
This impression is supported by the fact that SaM did not join the "IT sector exodus" following the 2020 crackdown in Belarus. The company's main "delivery center" remains located in Minsk.
In the final part of the series, we will look at why the EPO's reliance on SaM Solutions as an "outsourcing partner" is a legitimate and ongoing cause for concern. █
New job website focuses on connecting technical and non-technical professionals with organizations in open source.

Linux New Media, along with FOSSlife and Linux Magazine, is pleased to announce the launch of Open Source JobHub, a job board to help people find their place in the open source ecosystem.

Aimed at developers, engineers, managers, marketers, and more, Open Source JobHub can help you find the perfect job fit. Now, more than ever, the open source tech industry is exploding, and Open Source JobHub will help you navigate the growing number of opportunities.

Desktop/Laptop

Windows and Mac are the dominating players in the laptop and desktop space; there is no question. But there is another player on the field that has been streamlining its game over the past few years, Linux. Having regular people use Linux has been around for years, but I think we're finally arriving at the point that it is doable. The Kubuntu Focus M2 Linux laptop is evidence of that.

Kubuntu is just one of the many flavors of Linux available to users. This variant is based on Ubuntu and adds its operating system tweaks to the mix. The Kubuntu Focus team has announced the availability of the 4th generation M2 mobile workstation. This model enjoys substantial improvements in features like a QHD screen, 2MP webcam, better speakers, a 12th-generation i7 CPU, and unmatched Nvidia mobile GPUs.

Server

We consistently follow the upstream release cadence to provide our users and customers with the latest improvements and fixes, together with security maintenance and enterprise support for Kubernetes on Ubuntu. This blog is a quick overview of the latest development highlights that are made available in Canonical Kubernetes 1.24 as well as a look at our favourite upstream enhancements.

Audiocasts/Shows

Hello and welcome to the 465th installment of Linux in the Ham Shack. In this episode, the hosts discuss the latest long-term-support release of Ubuntu, 22.04, otherwise known as Jammy Jellyfish. Topics include installation, updates and changes, general usability, installation of ham radio-specific applications, plans for the LHS re-spin and much more. Thank you for listening and have a great week.

In this video, I am going to show how to install Ubuntu Kylin 22.04 LTS.

Using MapMagic asset for landscape and a simple first person controller to wander around.

Kernel Space

Hi list,

I'd like to announce Mesa 22.1.0-rc4. We'll plan on either rc5 or 22.1.0
final next week.

This week we've got a ton of useful stuff, lots of zink and kopper
backports, llvmpipe, util, aco, r600, virgl, panfrost, wayland, spirv,
microsoft, radv, nir, and varous intel cleanups among other things.

Cheers,
Dylan


Linux kernel versions 5.17 (March 21, 2022), 5.16.11 (February 23, 2022) and 5.15.35 (April 20, 2022) included a patch to fix the s0ix sleep entry issue on AMD processors, resulting in spontaneous freezes on 32- bit processors of x86 architecture. In particular, freezes are noted on Intel Pentium III, Intel Pentium M and VIA Eden (C7).

File management software maker Peer Software plans to launch Linux file server compatibility this summer, along with enhanced artificial intelligence/machine learning (AI/ML)-based file access anomaly detection and storage audits.

Applications

Got some beautiful photo images? Let me show you how to set them as desktop slideshow, so it will be your Ubuntu background wallpaper and switch automatically in certain time interval.

I recently compared GEedit's auto-save to Kate's swap-save feature. Both features try to achieve the same goal — to protect your unsaved work from power failures and crashes — but through different means.

The new GNOME 42 release replaces GEdit with GNOME Text Editor (GTE) as the recommended default text editor. GTEd also has a feature like Kate's swap-save, so I thought I'd revisit the topic.

GEdit has a feature to periodically auto-save your documents (off by default). The option does what it says on the tin: it automatically overwrites your saved document every couple of minutes. You can undo and restore earlier versions until you quit GEdit.

This approach is potentially destructive and can cause you to irrecoverably lose data. It's a poor implementation mimicking Apple's TextEdit app on Mac. TextEdit auto-saves your changes, yes, but it also keeps older versions of your documents. You can restore earlier versions of your documents in case you've overwritten something you didn't intend to.

Instructionals/Technical

Games

Since the late 90s, Valve has been a force to be reckoned with in game development, as well as being the dominant global superpower in the PC storefront market. With the company's Aperture Desk Job game continuing to tease future projects, it's clear that Gabe Newell and the team at Valve still have a lot up their metaphorical sleeves. On top of that, the Steam Deck has been impressing a lot of people in both the industry and the community at large, and it's possible that this may have led to an increase in gamers using alternative operating systems.

According to official Steam statistics from April, there has been a rise in the number of people using Linux on home PC, going up to 1.14%. A recent report from TechRadar says that while this is only a small increase, with previous stats showing Linux accounted for exactly 1%, this is quite significant, especially with the Steam Deck having been released just a couple of months ago. It's therefore possible that it may have had a direct influence on this rise in gamers opting for the open-source OS.

Desktop Environments/WMs

Two minority Linux desktop environments were updated this week. Coincidentally named Unity and Trinity, both are forks that continue projects long ago abandoned by their creators.

With public testing announced, 7.6, which is the first update to Unity in six years, starts the process of modernizing Ubuntu's former desktop.

When it was still part of the Ubuntu distro, there were three separate branches of the Unity desktop. The original Unity desktop derived from Ubuntu's special launcher for netbooks, and was implemented as a plug-in for the Compiz compositing window manager – itself now discontinued.

The new version comes from Ubuntu remix prodigy Rudra Saraswat. Saraswat has plans for the development of a new Unity-like desktop, codenamed UnityX.

In the meantime, though, he and collaborator Khurshid Alam are working on fixing some of the issues with the old Unity7 codebase.

K Desktop Environment/KDE SC/Qt

Calamares serves the needs of several dozen Linux distributions, large and small. It's been around for 2892 days, give-or-take, nearly eight years. So what have we got for this anniversary?

It is week 18 of 2022 when I write this. We've had 8 releases in 2022 (3.2.50 through 3.2.57), which is roughly every two weeks. This regular short-cycle pattern has been going for two or three years now. I've described the development workflow before. I still think it's quite effective at getting things out to users, although I can also say that getting fixes for annoying, hard-to-reach bugs out is very slow going. Often branches get interrupted by small things that do fit in a short-cycle.

Security researchers have uncovered a critical vulnerability that could lead to DNS spoofing attacks in two popular C standard libraries that provide functions for common DNS operations.

Nozomi Networks Labs found the vulnerability in the Uclibc and uClibc-ng libraries, which provide functions to make common DNS operations such as lookups or translating domain names to IP addresses.

Tachyum™ Inc. today announced that it has progressed to running applications in Linux interactive mode on Prodigy FPGA hardware with SMP (Symmetric Multi-Processing) Linux and the floating-point unit enabled on the field-programmable gate array (FPGA) prototype of its Prodigy Universal Processor. This latest key milestone showcases Prodigy's advanced level of maturity spanning its advanced CPU core, powerful software environment, and new third party hardware IP, bringing the company closer to product launch, and fulfilling its mission to transform data centers into greener Universal Computing Centers capable of enabling human brain-scale AI.

Arduino

To measure the weight, Load Cell with HX711 can measure up to 10g accuracy. Depending on the strength of the load, weight increases.

In this tutorial, the Load cell connects with HX711 to interface with Arduino Uno including code, connection diagram, and component list.

The 128×64 I2C/SPI OLED display is often included in a myriad of projects that need some way to show data, including text, shapes, or basic graphs. YouTuber 'upir' was able to take this concept one step further by turning his graphic OLED screen into a virtual circular dial that can respond in real-time to an external potentiometer connected to an Arduino Uno using the U8glib library.

His very thorough video steps through the entire process of creating this setup, as everything from wiring to advanced graphics programming is covered. He started by flashing some demo code that takes continuous readings from a potentiometer via an ADC pin and showing the numeric value as text. After knowing that the values can be read correctly, upir then began work on the dial itself, which works by placing a series of tick marks at predetermined distances from each other. Lastly, value labels were included below every increment of 10 for improved readability.

Hokey religions and ancient weapons might not be a match for a good blaster, but Arduino Star Wars projects certainly are. To celebrate May the 4th (also known as Star Wars Day), we've put together a list of inspired builds from a galaxy far, far away that you can make yourself.

Mobile Systems/Mobile Applications

Matrix is an innovative, open-source alternative to chat services such as Discord and Slack that is both feature-rich and easy to use. It fully supports end-to-end encryption and is available for almost all operating systems. You can also host it on your own server, making it a fully secure and private way to chat on the internet.

Here we will show you how you can install Matrix on your server.

ASCIIFlow is a client-side only web based application for drawing ASCII diagrams. You can use it at asciiflow.com.

Stackedit is a free, open-source web-based Markdown editor that comes with many useful features for web writers.

Public Services/Government

Early this year, the Commission proposed a draft for an EU Declaration on Digital Rights and Principles that aims to guide the digital transformation in the EU. Now the European Parliament has agreed on a text and Free Software makes part of it.

The European Commission has presented its proposal for the EU Declaration on Digital Rights and Principles which will serve as reference point in the future and as a common vision of our digital rights in Europe. After receiving the contributions to the text from different committees and finding a compromise, the European Parliament has now agreed on a common text. The FSFE welcomes that the text by the European Parliament now includes Free Software as a way to ensure transparency in the use of algorithms and artificial intelligence. It further highlights the importance of promoting "trustworthy standards and, wherever possible, open source standards".

Programming/Development

As a consequence of my doing Debian development but running Debian stable everywhere, I accumulate a number of tweaks like this one over the course of each Debian stable release. In the past I've gone through and deleted them all when it's time to upgrade to the next release, but then I've had to add properties to undo changes made for the last stable release, and write comments saying why those are there and when they can be safely removed, which is tedious and verbose. This new combinator is cleaner.

I am now starting to think about a little GUI wrapper and a menu entry.

Once upon a time, now was the future. For me, now started on my eleventh birthday in 1983. That day I got an 8-bit 64 Kb Japanese computer called the Sharp MZ-700, an obscure home computer even when it was new.

The most visible difference from most other home computers, was that my computer was modular and could be customized with various built-in gizmos. My version had a cassette player built-in, but you could install a printer-plotter too. Not only did the latter print and draw stuff; it even gave you the mind-boggling option to use the plotter as a display unit instead of a screen. As for graphics, that too was something you could add. Without it, the MZ-700 was a text-only experience. It was for me.

In a way, the modular thinking behind the MZ-700 series extended to its software too. Virtually every other home computer imaginable had BASIC in ROM and booted directly into it (a notable exception was the Jupiter Ace, which had FORTH instead). On them, BASIC were not only a programming language. Here, BASIC served as a combination of operating system, UI and shell.
When you get to build a newsletter with hundreds of issues, it's often hard to choose just one you might call your "favorite," but the story of KarTrak is perhaps my absolute favorite. It is the story of a technology that everyone uses (the barcode), developed by an inventor who played a key role in popularizing it, but in a primitive form that was a not-so-great fit. The reason I'm revisiting this piece is because this inventor, David Jarrett Collins, died back in March at the age of 86, and he deserves his flowers. Collins is one of those unsung inventors who made everyone's life a little easier—well, at least he did when people bought into the system. In the case of the railroad industry, it did not buy into KarTrak, alas. Today's Tedium talks about KarTrak, the unsuccessful idea that laid the tracks for a far-more-successful idea

Science

The US Federal Aviation Administration (FAA) met with airline and telecom officials yesterday to present its latest solution to the instrument interference problem presented by C-band 5G: replace the affected equipment.

A letter from the FAA's head of aviation safety, Chris Rocheleau, proposed the meeting to establish a timeline for retrofitting or replacing radar altimeters in US airliners that are affected by 5G C-band signals, Reuters reported.

5G C-band was expected to roll out in the beginning of 2022, but was put on hold until July while the FAA, airlines, and jet manufacturers seek a resolution. A number of different planes were affected, including most of the Boeing 737 family, due to their use of radio altimeters, which use radio signals to determine the plane's distance from the ground.

Hardware

Samsung has dished up a new variety of SD card that can, it claims, sustain 16 years of continual writes.

The Korean giant's calculations for the longevity of the PRO Endurance Memory Card – for that is the new tech's name – assume their use to record 1920×1080 video content at 26Mbit/sec (3.25MB/sec).

At that rate, the 256GB model is rated to endure 140,160 hours of use. Smaller capacity models won't last as long because they'll be overwritten more often, so the 128GB, 64GB and 32GB each halve their larger sibling's lifetime.

Samsung suggests the cards will be most at home in devices such as CCTV, dashcams, or body cameras.

Volkwagen Group's automotive software subsidiary CARIAD has picked Qualcomm to provide system-on-chip modules (SOCs) for its automated driving software platform.

The company has chosen Snapdragon Ride Platform portfolio as its hardware, projected to be available as of "the middle of the decade" according to CARIAD.

Peripheral maker Logitech is ending its fiscal 2022 on something of a low point, with the pandemic-induced sales growth extravaganza coming to an abrupt end, and forecasts for business this year lowered due to the conflict in Ukraine.

The Swiss-based organization was in the right place at the right time when citizens across swathes of the world were forced to work, study and play at home: demand for mice, keyboards, headsets, etc went through the roof.

Growth rates Logitech achieved during those lockdown years, when the PC became the centre of most people's universe, were impressive but seemingly impossible to sustain. For its Q4 ended 31 March [PDF], company revenues plunged by a fifth year-on-year to $1.23 billion and operating profit dived 52 percent to $108.2 million.

Integrity/Availability

Proprietary

Pseudo-Open Source

Openwashing

The Linux Foundation has announced that Microsoft has joined the Open 3D Foundation (O3DF), which was established to continue the co-development of the Open 3D Engine (O3DE) after it was discovered by Amazon. Microsoft was among the top contributors, along with Adobe, AWS, Huawei, Intel, and Niantic. A Microsoft representative will serve on the Governing Board of the O3DF. The total number of members of the Open 3D Foundation has reached 25.

The Register UK ☛ Microsoft reanimates 1995′s 3D Movie Maker via GitHub [Ed: Microsoft says let's toss some fossilised trash from 27 years ago into PROPRIETARY GitHub, which we control, and call that "open".]

Security

Security updates have been issued by Debian (openjdk-17), Fedora (chromium and suricata), Oracle (mariadb:10.5), SUSE (amazon-ssm-agent, containerd, docker, java-11-openjdk, libcaca, libwmf, pcp, ruby2.5, rubygem-puma, webkit2gtk3, and xen), and Ubuntu (linux-raspi).

An attacker could exploit CVE-2022-1388 to take control of an affected system.

Mozilla has released security updates to address vulnerabilities in Firefox and Firefox ESR. An attacker could exploit some of these vulnerabilities to take control of an affected system.

Android's May security update is out, and that means the Pixel 6 is finally getting a patch for the Dirty Pipe vulnerability. The update comes one month after Samsung shipped Google's patch to the Galaxy S22, but at least it's finally arriving.

Recently disclosed by Max Kellermann as vulnerability CVE-2022-0847, "Dirty Pipe" is a security exploit in select recent versions of the Linux kernel. (The kernel is the core of an operating system, often acting as the go-between from applications to your actual hardware.) In short, any application that can read files on your phone/computer — a permission many Android apps ask for — can potentially mess with your files or run malicious code. On desktop/laptop versions of Linux, this has already been shown to be easily able to get admin privileges.

USCERT ☛ CISA Adds Five Known Exploited Vulnerabilities to Catalog [Ed: 40% are Apple and 40% are Microsoft, but CISA is omitting that because it does not wish to admonish proprietary stuff with NSA back doors?]

Privacy/Surveillance

The nonfree app Along, developed by a company controlled by Zuckerberg, leads students to reveal to their teacher personal information about themselves and their families. Conversations are recorded and the collected data sent to the company, which grants itself the right to sell it.

The nonfree "education" app Along, developed by a company controlled by Zuckerberg, encourages students to use it for private conversations with their teachers. Some of the personal data it collects is very sensitive. The company grants itself the power to sell "anonymized" data from which, in spite of "anonymization," it will be possible to identify many of the students, perhaps most. In fact, research shows that in most cases anonymization can be easily undone and data tracked back to identify individuals uniquely.

Defence/Aggression

Russian president Vladimir Putin has authorized retaliatory sanctions against individuals and organizations that have taken action over the illegal invasion of Ukraine.

An executive order issued on Tuesday explains that Russia will implement reprisals against states and international organizations that have acted against Russian interests in the wake of the invasion.

As many of Russia's likely targets have walked away from the nation, one element of the counter-sanctions – annulment of commercial agreements – won't trouble some of those that feel Putin's ire.

But the sanctions will also include "a ban on exporting products or raw materials manufactured or extracted in Russia when they are delivered to individuals under sanctions, or by individuals under sanctions to other individuals."

Finance

Chinese ride-hailing company Didi Global is under a Securities and Exchange Commission (SEC) investigation regarding its $4.4 billion June 2021 initial public offering (IPO) in the United States.

Details of the investigation were revealed in the company's annual SEC filings on Monday. The document showed Didi Global had been named as a defendant in several putative securities class action cases in both federal and New York state courts. The alleged offense was material misstatements and omissions in IPO-related registration statements and prospectus that were in violation of various laws.

Didi Global has asked for a stay in state court action pending the outcome of a dismissal motion in federal court that is still pending. Both actions are in preliminary stages, said the company, which also intends to "vigorously defend [itself] against these claims."

AstroTurf/Lobbying/Politics

Civil Rights/Policing

The lies of the American system of government exposed by the Supreme Court's abortion draft ruling.

I'm not in favor of unrestricted abortion, but the way the US Supreme Court operates is the most terrifying thing about living in America today.

A location tracking company is selling "smartphone" location tracking data on people who visit abortion clinics.

For now, it could be used for all sorts of nasty reasons, but after Roe v. Wade is officially struck down, states such as Texas could, and probably will, buy the data to collect evidence to criminally prosecute women who go to another state for an abortion.

Previously, something like this would have been difficult to prove, but in the age of iPhones and Android phones, all the government has to do in order to short circuit the Fourth Amendment is buy the data like any other parasite or criminal would.

Eventually, people will know that the states are using geolocation data to prosecute abortion seekers, but it will be too late for the first hundreds of women that Republican prosecutors turn into political prisoners.
The nonfree "education" app Along, developed by a company controlled by Zuckerberg, encourages students to use it for private conversations with their teachers. Some of the personal data it collects is very sensitive. The company grants itself the power to sell "anonymized" data from which, in spite of "anonymization," it will be possible to identify many of the students, perhaps most. In fact, research shows that in most cases anonymization can be easily undone and data tracked back to identify individuals uniquely.
"Computer scientists have recently undermined our faith in the privacyprotecting power of anonymization, the name for techniques that protect the privacy of individuals in large databases by deleting information like names and social security numbers. These scientists have demonstrated that they can often 'reidentify' or 'deanonymize' individuals hidden in anonymized data with astonishing ease." —From Broken Promises of Privacy: Responding to the Surprising Failure of Anonymization, by Prof. Paul Ohm. UCLA Law Review, 2010. 57, 1701-1777.
Ohm's paper provides examples of how computer scientists were able toidentify people from supposedly anonymized databases, while suggestingthat the existing privacy legislation is unsuitable to properly protect collected data. We hold that data should not be collected in the first place and, above all, education should not marketized.
The Along app invites teachers to record personal questions on video and ask the student to respond with an audio or video recording. Through this process, the app systematically guides teachers to ask students about matters of interest for Facebook and other profilers that would be willing to buy the resulting data.
Leading students to "open up" to teachers about things unrelated to school activities may mean putting them in danger, because parents and school administrators also are allowed to see students' replies, as well as teachers themselves. This becomes more ominous in the light of repressive laws in some US states. If a student in Texas tells the school, "I am taking a puberty blocker" or "I'm so glad mom gave me money to travel to New Mexico for an abortion," an administrator or a teacher who hears this could sue the parents or try to get the state to take their children away. They may even be legally required to do so.
The risk also exists that some students will be punished by their parents for things they revealed during the interview.
To learn more:
---
Copyright © 2022 Free Software Foundation, Inc.
This page is licensed under a Creative Commons Attribution-NoDerivatives 4.0 International License.
Angela Garbes's new book, Essential Labor: Mothering as Social Change (Harper Wave), weaves together scholarly research and astute political insights with the particularities of her own experience as a Filipina American woman, mother, and daughter to examine the history, the pandemic-wrought present, and the possible future of care work in the United States. I spoke with Garbes about her explorations of labor and care and what our bodies tell us about trauma, healing, and pleasure.

For most of her 78 years, Kathy Boudin, who died on May 1, was a frontline activist and creative political thinker. Confronting white racism and supporting the Black freedom struggle defined her life, with some serious consequences along the way. Coverage of her passing has been defined by her presence in, and survival of, the Greenwich Village townhouse explosion in March 1970 and her support role in the October 1981 Brinks robbery. Three Weather Underground comrades died in the former, and a Brinks guard and two Nyack, N.Y., police officers were killed in the latter. Kathy regretted both—and served 22 years in New York State prison for her support role in the robbery.

In Jennifer Egan's 2011 Pulitzer Prize–winning novel A Visit From the Goon Squad, "time is a goon." It is time that steals youthful promise and dashes hopes. Time that makes people unrecognizable to themselves. In it, time derails the life of kleptomaniac Sasha Blake; it disillusions her record producer boss, Bennie Salazar, and diminishes record executive Lou, once so vital to his teenage girlfriend Jocelyn. Music is good, we are told.

Baseball jokes aside, holograms have been a dream for decades, and with devices finally around that support something like them, we have finally started to wonder how to make content for them. [Mike Rigsby] recently entered his stop-motion holographic setup into our sci-fi contest, and we love the idea.

Samples taken from the girl's wounds were used to confirm that the animal that bit her had been killed, California Department of Fish and Wildlife Capt. Patrick Foy said.

In the novel "Harassment," the protagonist navigates unwanted attention from her boss. The story's author, Kira Yarmysh (the longtime press secretary of imprisoned opposition leader Alexey Navalny), wrote most of the book in Moscow while under house arrest as a "restraining measure" for violating Russia's draconian pandemic lockdown restrictions. Last summer, Yarmysh left Russia; she now lives and works abroad. Meduza literary critic Galina Yuzefovich spoke with Yarmysh about her new book, Navalny's role in her literary career, and what she believes opponents of the Kremlin's policies should do now.

So I recently moved to using a smartphone after being a basic-phone only person for multiple years, and my experience has been actually positive. To the point where I would write a provocatively titled blog post about it for the clicks from annoyed FOSS and permacomputing people at me liking an objectively trash device. And yes, smartphones are objectively trash. They're hard to repair, built for minimum life and maximum profit, and generally suck (as all devices invented by modern capitalism do). But after having lived without one for so long, I want to talk about having one again.

Shit, I learned my lesson tonight I guess. Appon the release of spartan functionality in lagrange, I decided I'd play around with making a spartan server. So, here's the ironic part: I decided to cp my root-gemini directory into a backup directory named 'gemini'. But my root-gemini directory was already named 'gemini'. Being tired and not thinking, I deleted what I thought was a backup thinking I still had my main directory.

Science

Education

Today is my birthday. I turn 70. I've learned a few things so far that might be helpful to others. For the past few years, I've jotted down bits of unsolicited advice each year and much to my surprise I have more to add this year. So here is my birthday gift to you all: 103 bits of wisdom I wish I had known when I was young.

Beginning Wednesday, May 3, readers can loan joint tickets to Tallinn City Museum and Tallinn Literary Center from Kalamaja Library and Kadriorg Library.

The joint tickets provide access to all seven museums under the Tallinn City Museum umbrella as well as all three museums under the Tallinn Literary Center umbrella.

According to Tallinn City Museum director Heli Nurger, that their goal is to provide city residents with a comprehensive cultural experience.

Hardware

Health/Nutrition/Agriculture

Integrity/Availability

The Russian hacking group behind the SolarWinds hack, Nobelium, is setting up new infrastructure to launch attacks using old tricks, researchers at Recorded Future found. The findings, published Tuesday and shared first with CyberScoop, demonstrate how the group has evolved in recent months in an effort to avoid researcher detection.

Researchers identified more than four dozen domains the group used in phishing attacks, some of which attempted to emulate real brands. The tactic, in which hackers register potentially misspelled versions of real brand domains to trick targets, is known as "typosquatting."

Last year we danced in court with a Patent Troll and they eventually backed off. This year SparkFun is a victim of Identity Theft. Yes – a company can also get its identity stolen. Let me explain.

There is a website www.sparkfunn.com that was privately registered on January 8th and updated on January 10th, 2022. Notice the extra n in funn. Cute right? It reminds me of when I tell people my name is spelled with two n's, not one. Close but that's not my name or SparkFun's.

With the domain sparkfunn.com officially registered, these scammers are sending emails using this domain with actual names of SparkFun employees to get other companies to ship them product. The email address is a digital sleight of hand to get in the door, but the actual PO attached to their email is pretty brazen.

Proprietary

Defence/Aggression

Environment

After two years in the court system, Greenpeace USA announced Tuesday that 22 activists who suspended themselves from a Texas bridge in a daring 2019 protest targeting key fossil fuel infrastructure reached an agreement that will allow them to be cleared of all federal charges.

"We can either take the bold actions necessary to stave off the climate crisis today or suffer the radical consequences of climate-fueled disasters."

Energy

Wildlife/Nature

The Izembek Refuge is one of the blue areas is on the Alaskan Peninsula which connects the Aleutian Islands to the main part of Alaska.

The debate about a road pits Alaskan Aleuts against the legal mandate of the Wilderness Act to preserve wildlands and protect wildlife. The 315,000-acre Izembek Wildlife Refuge is a critical stopping ground for migratory waterfowl. Its eel grass lagoons are considered of International Importance.

Overpopulation

Not all climate change/global warming news is negative. Positive pushback to global warming is real and happening right under our collective noses.

Still, climate scientists wring their hands in despair over the failure of the corporate-controlled world to come to grips with climate change's biggest bugaboo, which is too much fossil fuel emitting too much CO2 creating too much warmth that eventually brings on excessive heat. Ergo! Ecosystems fail! Droughts accelerate!

Finance

AstroTurf/Lobbying/Politics

A global press freedom watchdog group warned Tuesday in its annual report that media polarization within and between countries—driven by the rapid spread of right-wing disinformation on social media and the proliferation of pro-authoritarian propaganda—is "fueling increased tension" and escalating the likelihood of violence.

"The trio of Nordic countries at the top of the Index—Norway, Denmark, and Sweden—continues to serve as a democratic model where freedom of expression flourishes."

You ran again and then you ran again, And still the French did not elect Le Pen. They knew you could have done a lot of harm If number three turned out to be the charm. We hope the fourth is something you don't do, Because we're glad to see the back of you.

Rep. Alexandria Ocasio-Cortez was among those condemning Democratic Sen. Kyrsten Sinema on Tuesday for reiterating her defense of the legislative filibuster, a Senate rule that is impeding congressional action on abortion rights as the U.S. Supreme Court's conservative majority appears poised to overturn Roe v. Wade.

"The filibuster is not protecting democracy. It's undermining it. End the filibuster now."

Conversely, there are examples of prominent journalists who have served the interests of foreign aggressors by downplaying their evil actions.  Ukraine has been at the center of this perfidy with the New York Times downplaying Stalin's "Holodomor" in the early thirties and now Times' columnist Ross Douthat dismissing obvious acts of genocide in Ukraine today.  Douthat compounds the error that so many politicians and pundits make in defining genocide by the number of slaughtered civilians.  The key to defining genocide is intent, and there is no question that Russia's Vladimir Putin—like Stalin before him—is trying to decimate Ukrainians, denying  Ukrainian nationality and identity.

In response to the question "Is Putin committing genocide," Douthat concluded "Not yet, folks…."  In doing so, Douthat ignores mounting evidence of Putin's fratricidal warfare to destroy or at least traumatize a country and its people.  The Russian army is making no effort to hide crimes that include summary executions and booby traps that will target children in their playgrounds.  Putin displayed his intent to do so months before the war, when he signed an essay ("On the Historical Unity of Russians and Ukrainians") that denied the existence of Ukraine and Ukrainians.  The essay is required reading in the Russian armed forces. Several days before the invasion, Putin declared that Ukraine is an "inalienable part of our own history, culture, and spiritual space."

In the wake of the bombshell leak of a U.S. Supreme Court draft opinion likely signifying the reversal of Roe v. Wade, progressives on Tuesday blasted the three ranking House Democrats for voicing support for reproductive rights while continuing to back anti-choice Rep. Henry Cuellar's bid for reelection in Texas.

"Clyburn is literally traveling to San Antonio for a fundraiser and rally with Cuellar tomorrow—it's shameful."

A leaked draft opinion published Monday by Politico strongly suggests that the U.S. Supreme Court's right-wing supermajority will soon strike down Roe v. Wade, the landmark 1973 ruling enshrining the constitutional right to abortion.

"It's time for the millions who support the Constitution and abortion rights to stand up and make their voices heard. We're not going back—not ever."

After a leaked draft ruling provided the most concrete evidence yet that the Supreme Court's right-wing majority is set to end the constitutional right to abortion, Rep. Alexandria Ocasio-Cortez late Monday said Democrats in Congress must pull out all the stops to enshrine Roe v. Wade into federal law as "people's futures and equality are on the line."

"We need all of the above. This is an emergency."

Abortion rights advocates geared up to mobilize in the nation's capital and across the United States on Tuesday following the leak of a draft decision signaling that the Supreme Court's right-wing majority is poised to overturn Roe v. Wade.

"People should take to the streets across the country."

This first appeared in Ms. magazine.

US Securities and Exchange Commission recently have proposed amendments in Exchange act of 1934 with an objective of standardizing disclosures regarding cyber security risk management, strategy, governance, and incident response by the listed companies. Though there were guidance from SEC on disclosure requirements for cyber security risk and incidents in 2011 and 2018, these disclosures were very few. SEC has taken note of this and has proposed these changes to help the investors understand the cyber preparedness of the companies and take those informed decisions.

The US Securities and Exchange Commission (SEC) announced Tuesday that it will close to double its cryptocurrency enforcement division, adding another 20 positions to the [Cryptocurrency] Assets and Cyber Unit — which has been newly renamed from the "Cyber Unit." The total number of staff will rise from 30 to 50, increasing the agency's ability to prosecute securities law violations related to new [cryptocurrency] products.

In a press release, the SEC cited a booming period for [cryptocurrency] markets and a corresponding responsibility to keep investors safe from the growing risk of fraudulent investment schemes.

Republican Sen. Susan Collins of Maine, a self-styled moderate who postures as a defender of reproductive rights, has said repeatedly in recent years that she would not support a Supreme Court nominee who demonstrates "hostility" to Roe v. Wade.

But late Monday, Politico reported that right-wing Justices Neil Gorsuch and Brett Kavanaugh—Trump picks who Collins voted to confirm—supported a 67-page draft opinion authored by Justice Samuel Alito that, if finalized, would spell the end of Roe v. Wade and imperil abortion rights across the United States.

Trump "judge" deemed unqualified by the American Bar Association was the one that threw out the face mask mandate.

When they can, the Republicans have usually put activist judges on the bench who can at least formulate a legal thesis that runs for dozens of pages laying out how the law actually allows them to come to their decision…..then when they run out of those, they promote bad lawyers who pretend that the Constitution doesn't imply any rights whatsoever at all (How can one be secure in their person and papers if there is no right to privacy?), and when they run out of merely bad lawyers to promote to the bench, the Republicans move to install incompetent hacks that are half a notch above being disbarred, but at least have _some_ experience at trial.

Then when they run out of those, they apparently promote people such as U.S. District Judge Kathryn Kimball Mizelle who barely made it through law school and drew most of their legal experience from having slept in a Holiday Inn Express last night.

Misinformation/Disinformation

It is well known that distrust of science is the sine qua non of science denial, and that distrust extends to all of the institutions, mechanisms, and trappings of science that do not tell them what they want to hear. That quacks and antivaxxers have a pathologic distrust of big pharma is unsurprising, but they also distrust a number of other pillars that support science, including the National Institutes of Health (NIH). Part and parcel of that distrust is a narrative that applying for and successfully obtaining NIH funding for your scientific research represent an intolerable financial conflict of interest (COI), every bit as severe as the more commonly accepted financial COI of accepting funding from pharmaceutical companies or policy think tanks. Before the pandemic, I used to hear this sort of nonsense mainly from people who had never received an NIH grant or served on an NIH study section. Unfortunately, that isn't the case any more.

The New Yorker magazine is famous for its fact checking effort. Indeed, the New Yorker itself has written multiple pieces about how ridiculously far its fact checking team will go. And when people want to present the quintessential example of how "fact checking" should work, they often point to The New Yorker. Of course, I don't doubt that the magazine does more of a form of fact checking than most any other publication out there, but that doesn't mean they're necessarily that good at it. Remember, it once published an article that heavily implied that a game I helped create to better understand the role of technology in elections, was actually created by a billionaire nonsense peddler to relive the glory of influencing elections.

Authoritarian Tech is a weekly newsletter tracking how people in power are abusing technology and what it means for the rest of us. Also in this edition: Mexican court axes biometric mobile registration scheme; Russia's quiet cyber war

In early March, as Russia's war in Ukraine intensified, the country's state regulator blocked access to Facebook, Twitter and Instagram. Soon the last remaining global social media platform in the country, TikTok, decided to take action. On March 6, the company announced plans to "suspend livestreaming and new content to our video service in Russia," citing the Kremlin's law criminalizing "fake news" about the war in Ukraine.

The decision did not shut the platform down completely, but it effectively stopped the clock on March 6, and cut Russian users off from seeing any content that had been posted by accounts based outside of the country. Within a few days, Russian creators soon found themselves in a bubble dominated by pro-war content, with war propaganda videos becoming more and more popular. This is significant in Russia, where the platform is hugely popular — it had 29 million users as of 2021.

Censorship/Free Speech

Freedom of Information/Freedom of the Press

As I was finishing my article about Odessa, I got a call from my editor. "If you don't hurry up, we won't be able to put it up on the website," she said. "They just passed a new law." This was the statute saying that publishing anything contradicting information from the Ministry of Defence would be punishable by up to 15 years in prison. She told me that we weren't covering Ukraine any more.

"What do you mean, not covering it?"

"Have you seen the law? How are you going to cover it?"

I told her I didn't care if they put me in prison, but she said, "Look at the way it's formulated. They're not just going to put you in prison. They're going to imprison a whole long line of people along with you." I read the law and it was true. They'll take everybody who's worked on the article: proofreader, editor, designer, accountant, HR department. My editor told me that if I finished the piece quickly, they could put it on the site, then take it down after the law went into effect at midnight.

A week after Taliban militants swarmed into the Afghanistan capital last August, journalist Hujatullah Mujadidi received an urgent email.

A French flight was available to get Mujadidi and his family safely out of Kabul the very next day, it said. Two more encouraging emails from the French embassy followed.

But Julian himself has not yet appealed to the High Court, and he can do so, once the matter has been sent back to Baraitser by Patel. His appeal will be against those grounds on which Baraitser initially found in favour of the United States. These are principally:

the misuse of the extradition treaty which specifically prohibits political extradition;

the breach of the UNCHR Article 10 right of freedom of speech;

the misuse of the US Espionage Act;

the use of tainted, paid evidence from a convicted fraudster who has since publicly admitted his evidence was false;

the lack of foundation to the hacking charge.

The case of Julian Assange has been particularly scrutinised. The Wikileaks founder has been in detention since April 2019 in the UK. Press freedom groups consider the US extradition proceedings, based on the US 1917 Espionage Act, as a global threat to national security reporting and whistleblowing, especially relating to actions taken by the military in situations of conflict that might amount to war crimes.

Members of the German Bundestag

Lithuania rose to number nine, up 19 spots, in this year's World Press Freedom Index published by Reporters Without Borders (RSF) on Tuesday.

Last year, Lithuania ranked 28th.

Some of my colleagues-turned-friends — women investigative journalists — in Africa, have fled their countries to safer spaces in Europe and the United States, for fear of their safety, while others are in the process of doing the same.

Politicians aren't the only perpetrators: So are citizens and even security personnel who ought to provide us with protection.

It is darker than you could imagine. And more grim than I could even begin to explain.

The Mossad – operating in Iran – apprehended and interrogated an Iranian national who was leading a plot to kill an Israeli diplomat and a US general, sources have confirmed.

An audio recording released on Saturday showed a photo of Mansour Rasouli admitting he had been ordered to establish a cell to assassinate a worker at the Israeli Consulate in Istanbul, a US general stationed in Germany and a journalist in France.

Given the global nature of the attack on freedom of thought, the response also needed to be global. Thus spread news reporting beyond borders.

Dictators may gang up so they can develop tactics to suppress opposition and freedom of the press; but now, we all collaborate in order to reveal their secret bank accounts, dirty war tricks, and nasty tactics such as tapping opponents' telephones or poisoning rivals.

A global network of journalists grows by the day. The struggle to defend the freedom of the press and the freedom of information expands across the globe in defiance of growing repression and censorship.

It may well be this tug-of-war that will determine the future of the world.

In places such as Cameroon, Guinea Bissau, Rwanda or post-coup Mali, the media's vigilance extends well beyond issues that matter to the public. Journalists are forced to watch their own backs — and data, too.

Civil Rights/Policing

Internet Policy/Net Neutrality

Monopolies

Apple has been sent a statement of objections in which regulators detailed how it has abused its dominance position in markets for mobile wallets on iOS in contravention of Article 102 of the TFEU.

Apple Pay has access to the NFC Input APIs, which the company does not make available to third-party payment firms. However, other platforms do permit third parties to access NFC tech to make such payments.

The EU statement says it "does not take issue with the online restrictions nor the alleged refusals of access to Apple Pay for specific products of rivals that the Commission announced that it had concerns when it opened the in-depth investigation into Apple's practices."

At issue is Apple Pay, a contactless-payment service introduced in 2014. Apple Pay uses a specialised radio called a Near-Field Communication (NFC) chip to allow an iPhone to work like a contactless credit card. Users who have loaded their banking details onto their phones can wave them at contactless-payment terminals—or even other iPhones—to pay for things. Apple collects a fee from the user's bank for each transaction.

The EU's top executive body said on Monday that it has found that Apple is infringing EU Competition rules with its Apple Pay system.

The EU Commission finding follows a months-long preliminary investigation.

The Commission oversees competition in the EU's single market and has the power to issue fines to companies it deems have damaged consumers' interests.

Apple Pay is a digital wallet that allows users to make contactless payments.

Its preliminary view is that the firm is restricting competition by preventing mobile wallet app developers from accessing the necessary hardware and software on Apple devices. Mobile wallets use near-field communication (NFC) which uses a chip in the mobile device to wirelessly communicate with a merchant's payment terminal.

The Commission holds that Apple is restricting competition in the mobile wallets market on iOS by limiting access to NFC, a standard technology used for contactless payments with mobile devices in stores.

Patents

Global health justice advocates on Tuesday rejected the World Trade Organization's corporate-friendly alternative to India and South Africa's widely supported motion to waive the intellectual property monopolies that are undermining the ramped up production of lifesaving Covid-19 vaccines, diagnostics, and therapeutics by generic manufacturers.

The WTO's alternative proposal—leaked on March 15 and submitted formally on Tuesday—"not only fails to remove intellectual property barriers standing in the way of global access to Covid vaccines, tests, and treatments, it actually imposes some new ones," Arthur Stamoulis, executive director of the Trade Justice Education Fund, said in a statement. "The fact that it took the WTO over a year to come up with this completely backwards proposal shows just how broken and out of touch the corporate-centered institution remains."

Copyrights
Also available via the Gemini protocol at:
Over HTTP:
---
IPFS Mirrors
CID
Description
Object type
Qmb4EMuS5hLsfkHGFDJk95uWELvbaUWQQticVnroaqzfYY
IRC log for #boycottnovell
(full IRC log as HTML)
Qma5crKEPMBpQPMyDKcJNz73sidTWSwbZM9S4YJAdAaXfC
IRC log for #boycottnovell
(full IRC log as plain/ASCII text)
QmS9S9kHG36WXGeNNa6tZf33PvjWrF5mNYUhzNCk4vcGjW
IRC log for #boycottnovell-social
(full IRC log as HTML)
QmQHUQ6L6xXZxWQvwpTcJtGNLRAAgZAZVwjq2cgWHCuThN
IRC log for #boycottnovell-social
(full IRC log as plain/ASCII text)
QmZk51Wn7TV5Js13WUWguHBwxg92Uuwpbed3Y1hJSMm6tz
IRC log for #techbytes
(full IRC log as HTML)
QmVg5zmw55hX3bfRCAQsVcovLkxSrjHWDdwcBEDypQ12FS
IRC log for #techbytes
(full IRC log as plain/ASCII text)
Qmbpbhxcprwz3LjX1ZCCf5TSt7W5kixsfuQAdE1jxy7inz
IRC log for #techrights
(full IRC log as HTML)
QmPzriiPbN5g45XnZpSwiAk32P92NkXFhFRqTif7V24QEt
IRC log for #techrights
(full IRC log as plain/ASCII text)

Bulletin for Yesterday
Local copy | CID (IPFS): QmPMrr81hHACq6jy5DSLRHakQJ8gQvqoPtt3FNWbmcZS7j

Video download link | md5sum bc4da1f87abf6402edcbc7885b32f557
SaM and Deevgate
Creative Commons Attribution-No Derivative Works 4.0
Summary: As the day turned we published Part 12 in a series about SaM, the EPO's partner in Belarus; events as recent as 1.5 years ago contribute to the perception that SaM is sympathetic towards Lukashenko's regime (at the higher tiers of the company) — a brutal and repressive regime that is closely connected to and collaborates with Russia
THE EPO's statement from António 'F.' Campinos (et al) won't age well. There's an elephant in the room and the relevant documents gradually come out, showing that for a number of years the EPO worked closely with a notorious dictatorship.
"This ongoing financialization by António 'F.' Campinos (a bankster basically) will doom the EPO."There are many aspects to this scandal, ranging from data protection to human rights. Remember that Belarus isn't a member of the EU or even a member of the EPO. The events of 2020 are a cautionary tale about the high risk — if not high cost — of outsourcing the EPO. This ongoing financialization by António 'F.' Campinos (a bankster basically) will doom the EPO. This is a ticking time bomb waiting to go off…
This is why staff is fighting back. █